The blonde New Zealander, Anmari Botha is fashionable captured out in the wild by the legendary photographer Hans Feurer for the December/January 2013/14 issue of Numeró Magazine.
It almost feels like Iggy Pop's 'Real Wild Child' has boomeranged itself back from the 80's for a newer more modern version to take shape in form of Feurer's editorial. The wild child, in this case the model Anmari Botha, is showing off her striking body while modeling some edgy pieces such as green revealing swimsuit worn under a studded leather jacket and a bronze remarkable jumpsuit complimenting the desert's soothing color scheme, something stylist Spela Lenarcic obviously had in mind.
Anmari's raw facial expression is enhanced by make-up artist Maria Olsson's creation of a smokey eye leaving the rest of Botha's face natural, while hair stylist Alessandro Rebecchi took responsibility for the South African raised model's blonde rocky shaped hair.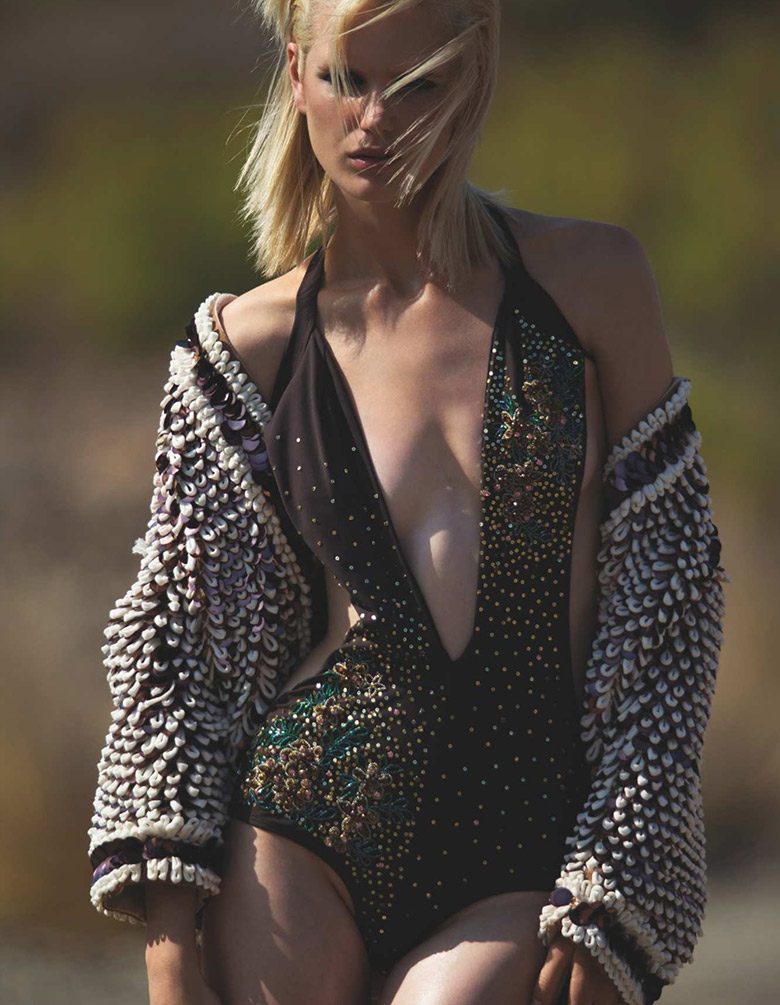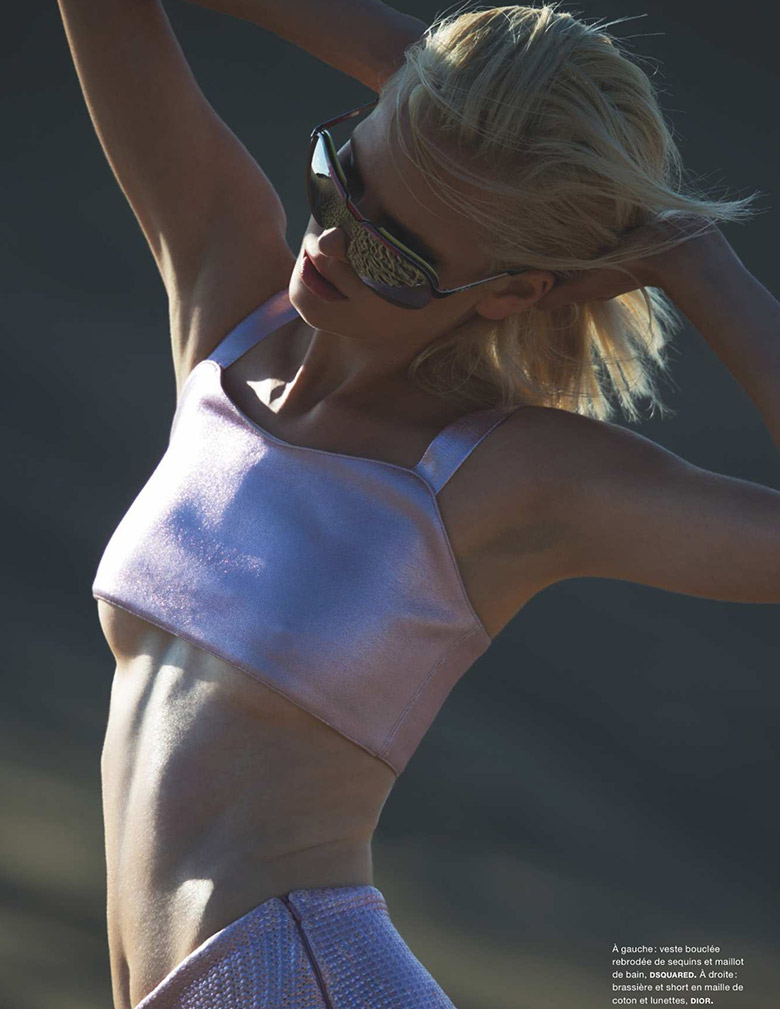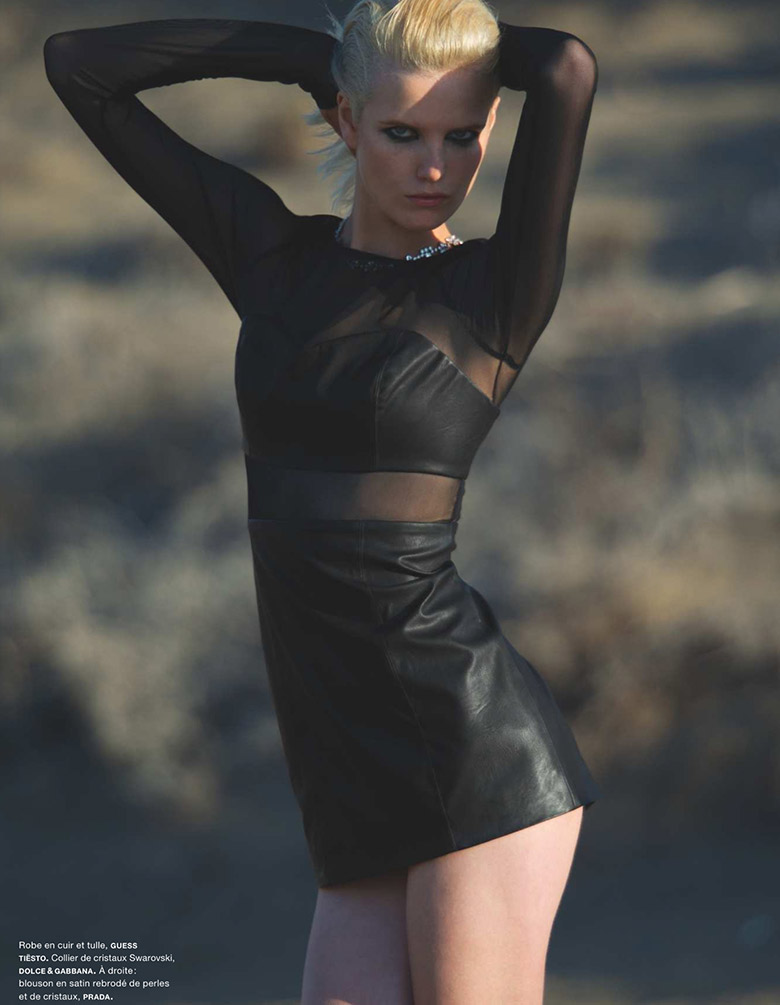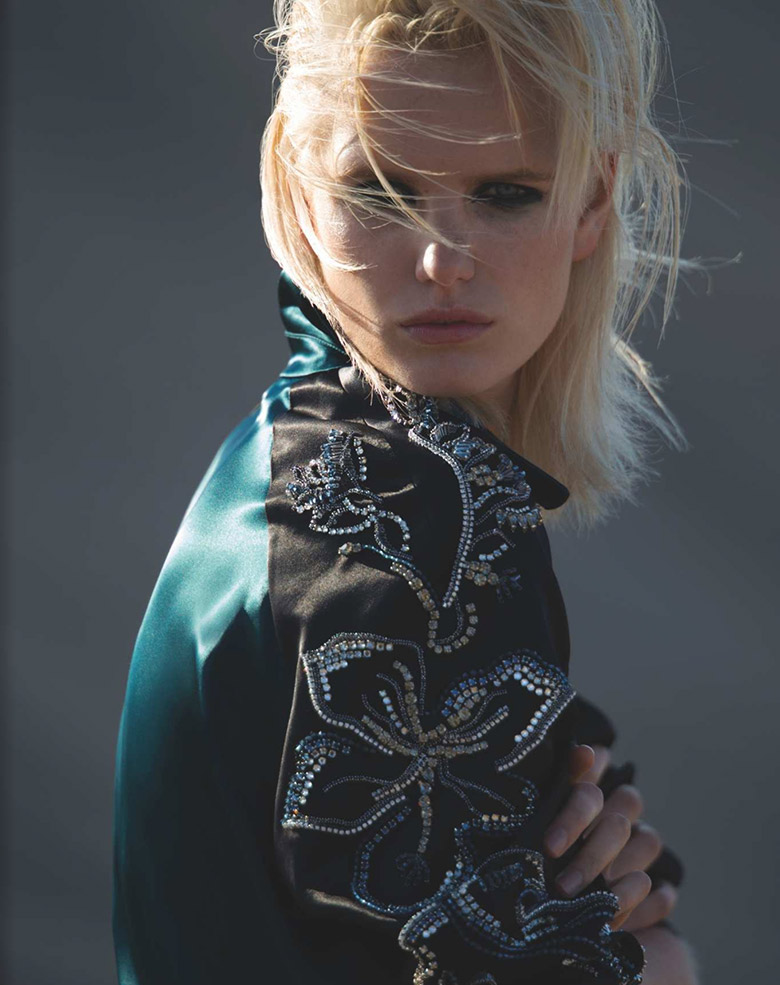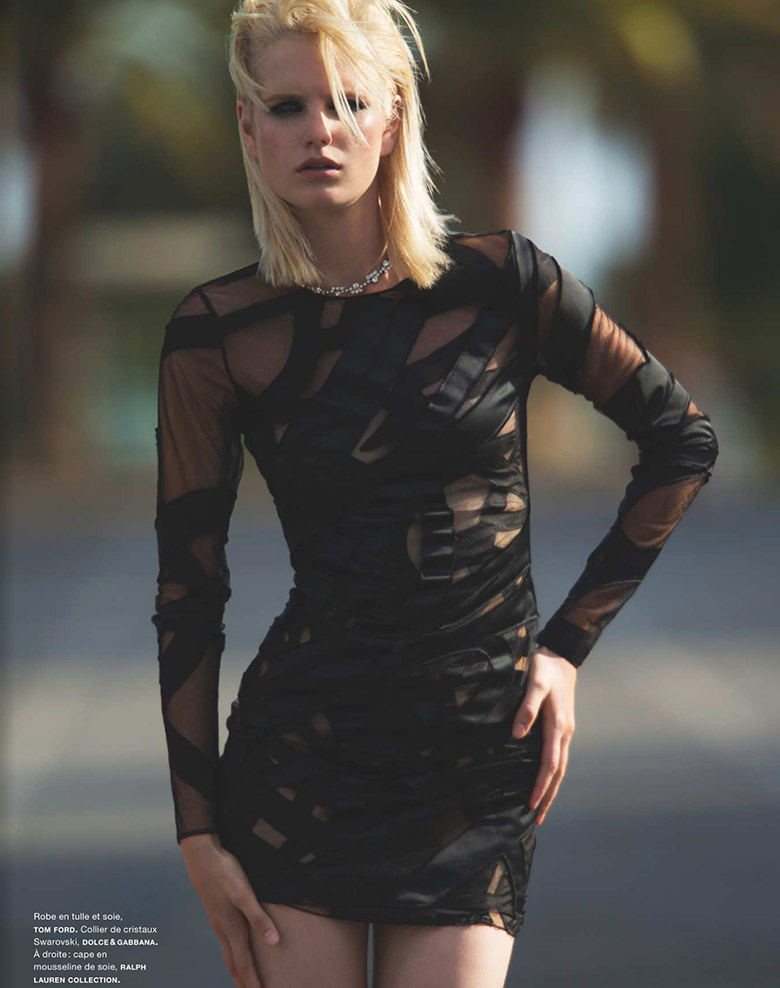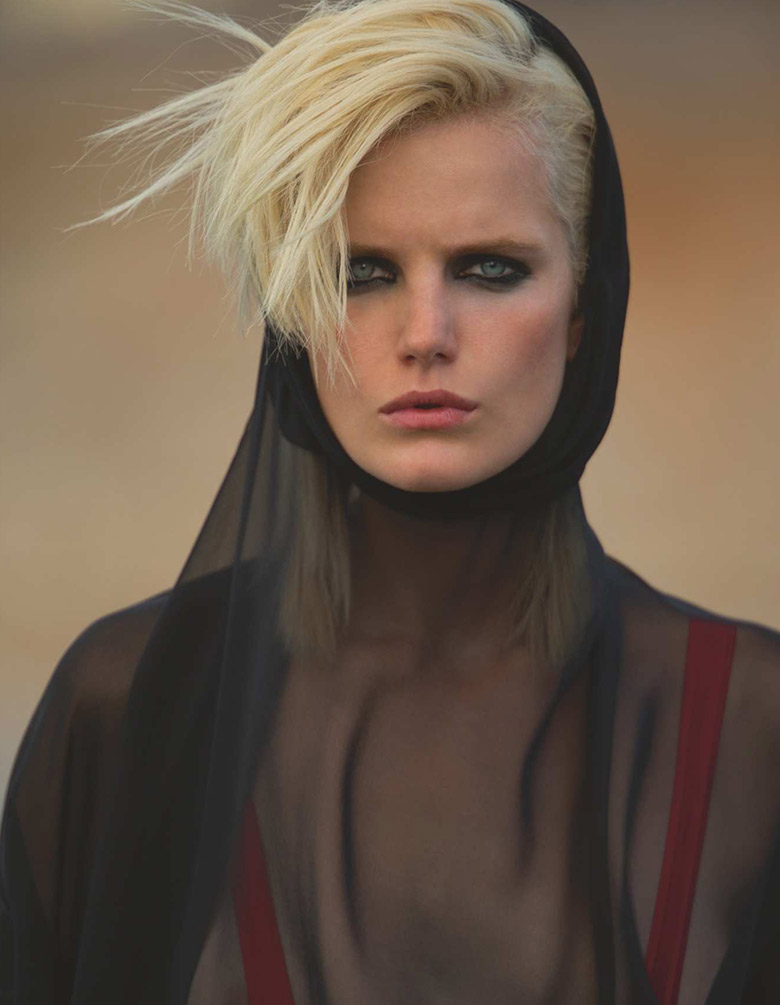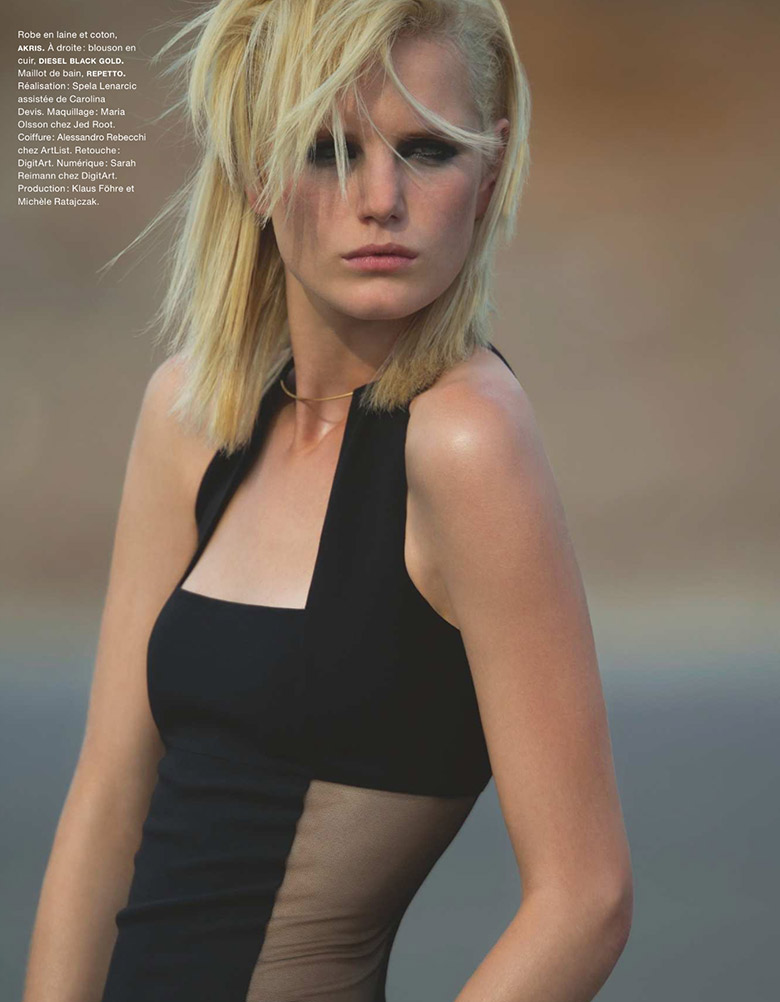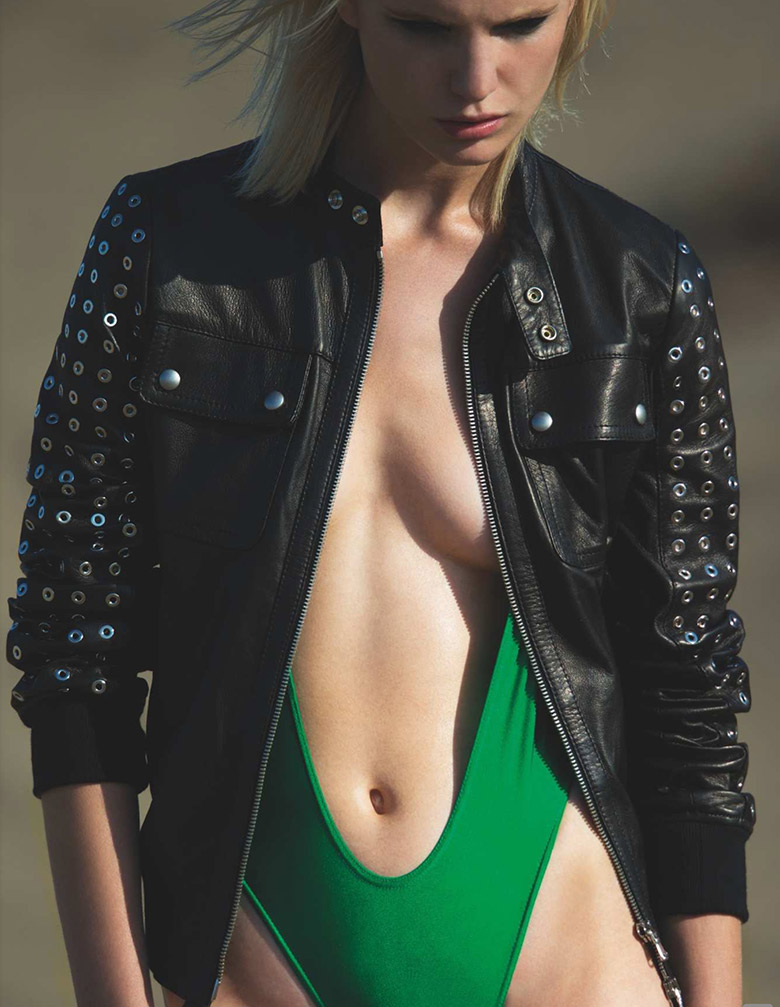 Text by Marija Filipova