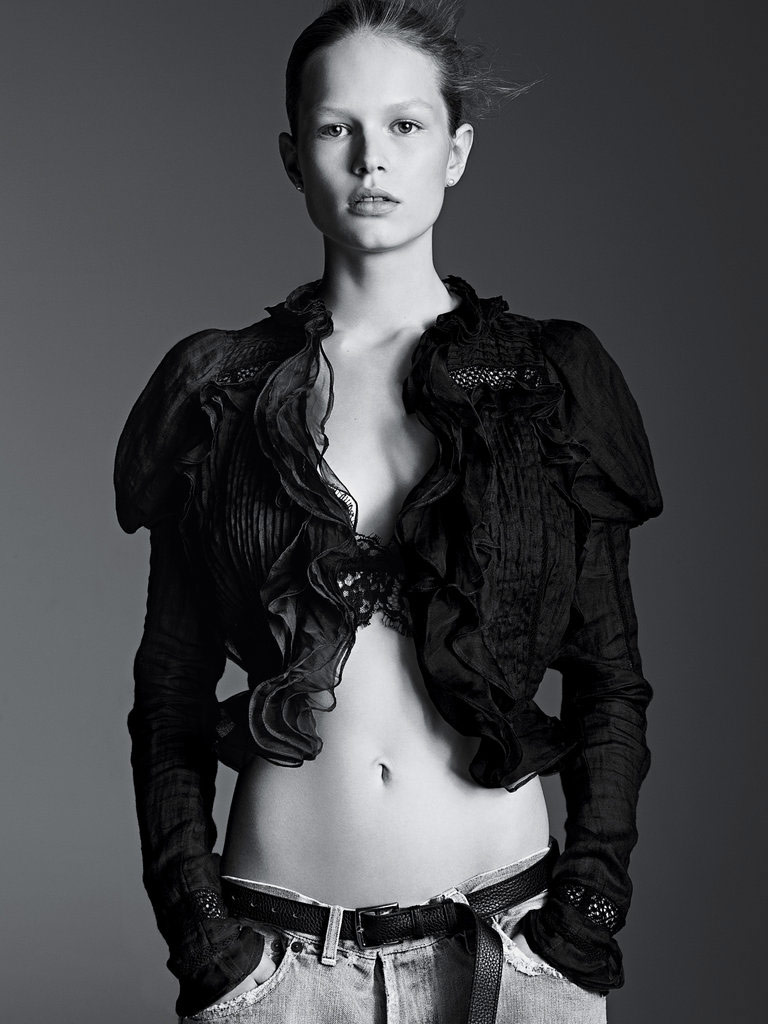 Polished black & white lensing is presented by Karim Sadli when capturing the German Anna Ewers for the spring 2014 issue of T Style Magazine.
SEE ALSO:  Anna Ewers for Self Service Magazine S/S 2014
Fashion's rising star, Anna Ewers is taking on Karim Sadli's studio when posing in a natural manner. Edgy frills and dreamy lace is gracing the figure of miss Ewers when styled by Joe McKenna for the T Style editorial. Photographer Sadli has framed the European attraction through an honest and tranquil aspect making Ewers' natural essence speak for itself.
Hair stylist Damien Boissinot has created an elegant updo for Ewers whilst the shoot's make-up artist, Christelle Cocquet has gone for a flawless approach to fulfill Sadli's chic and delicate vision for T Style Magazine.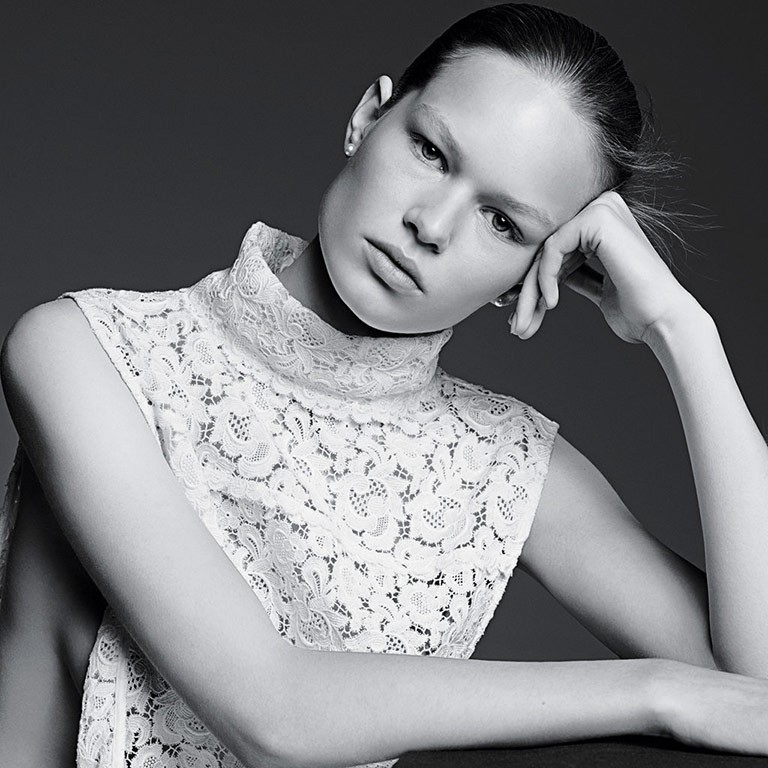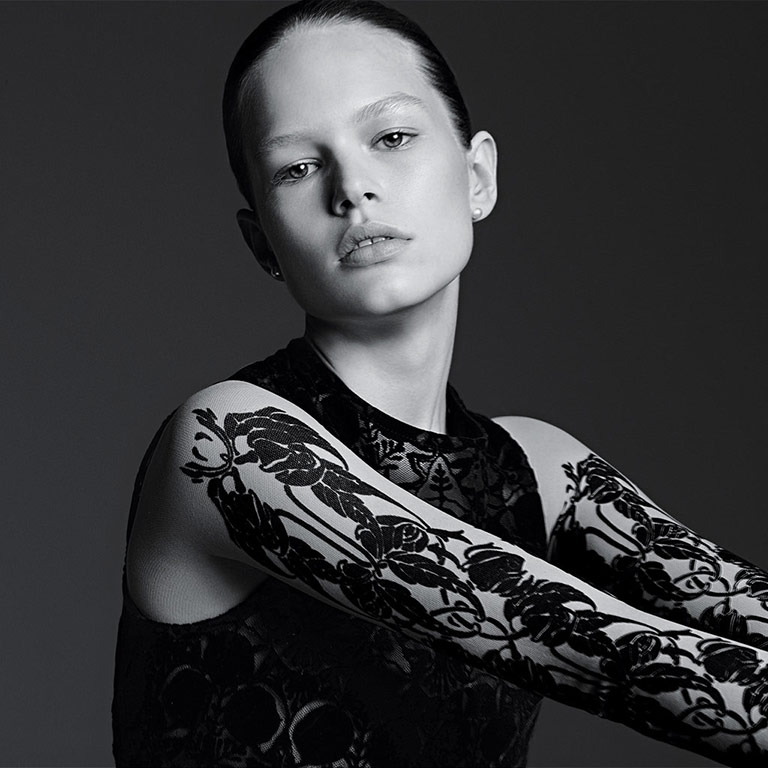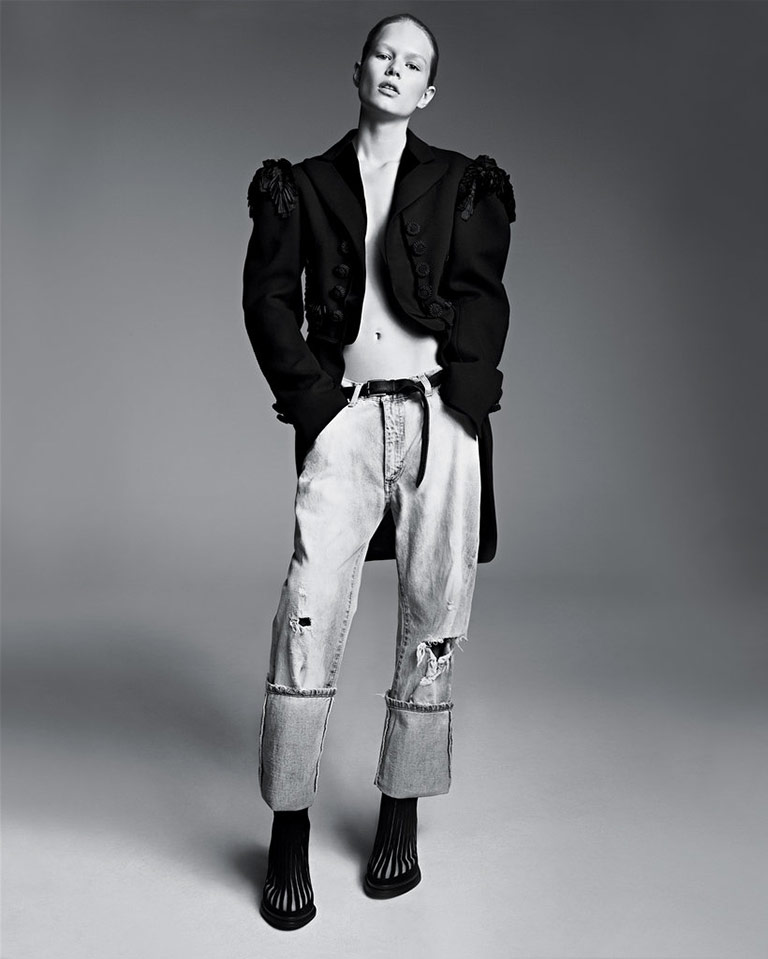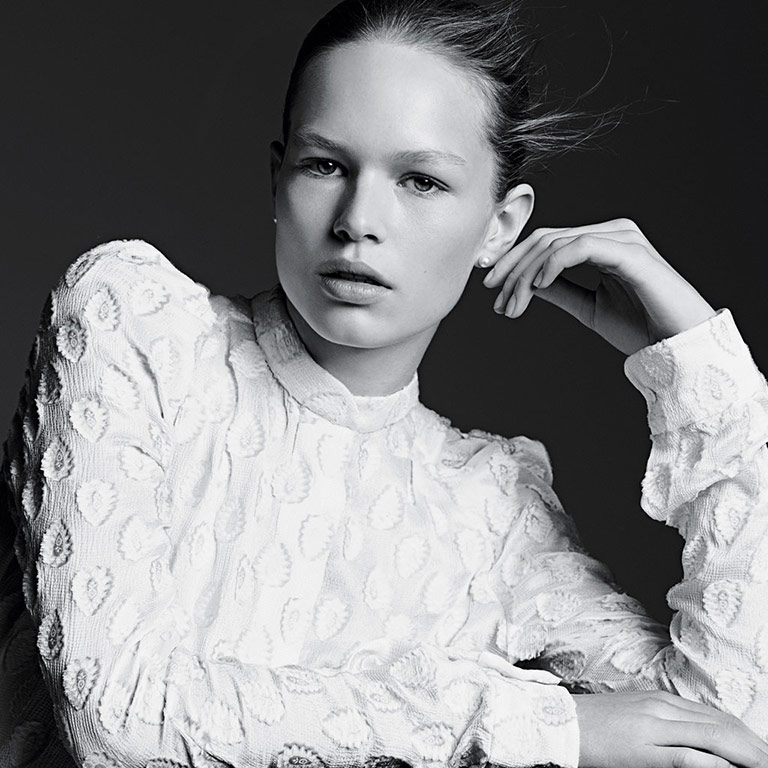 Text by Marija Filipova