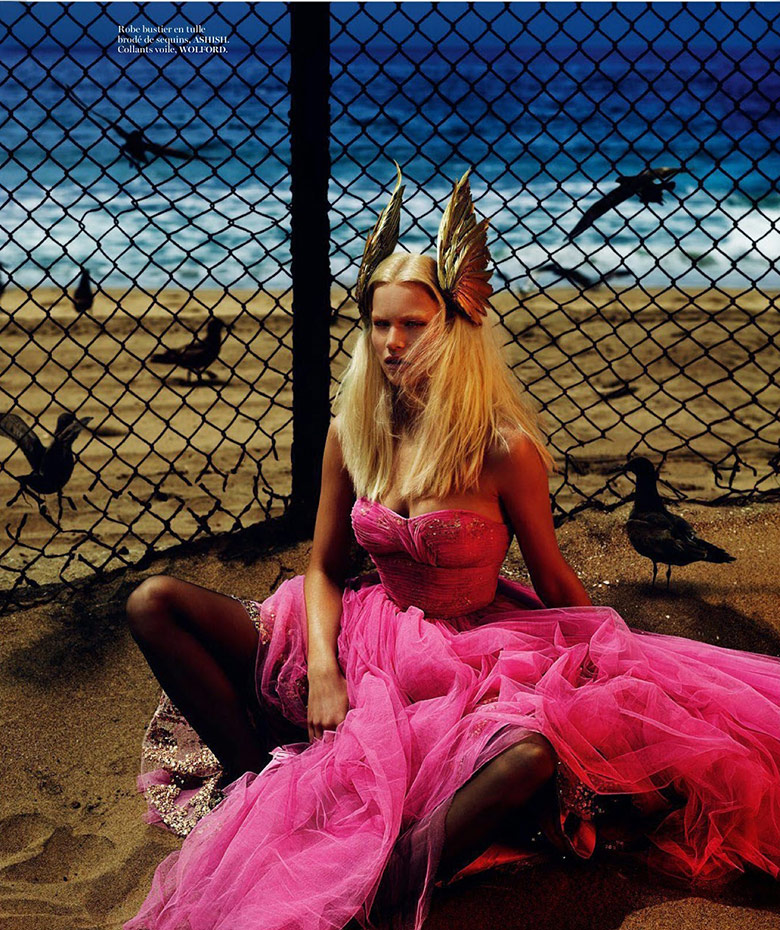 Anna Ewers is framed by photographer duo Mert & Marcus for the August 2014 issue of Vogue Paris. Over the top and beyond, German hotshot, Ewers is embracing her fast paced life featuring fierce rides and muscular men on the set of Mert & Marcus' Vogue story. Styled by the brilliant Emmanuelle Alt, Ewers is revealing dramatic and bold pieces, or in other words: clothing only Samantha from Sex and the city can get away with (plus Ewers of course). Exquisite brands including Emporio Armani, Giuseppe Zanotti, Ashish, Chanel and Saint Laurent by Hedi Slimane have brought forward their most unique and interesting clothing to star in the heated editorial.
SEE ALSO: Anna Ewers by Steven Klein for B.Balenciaga Fragrance
The spread is located among dramatic waves and a sun kissed sea shore which compliments the steamy and divaish clothing put together by Alt. Make-up artist Yadim has along with hair stylist Shay Ashual created several looks for the beauty, one suited for each outfit, from hot red pouts and backslicks to a nude kisser and voluminous hair.