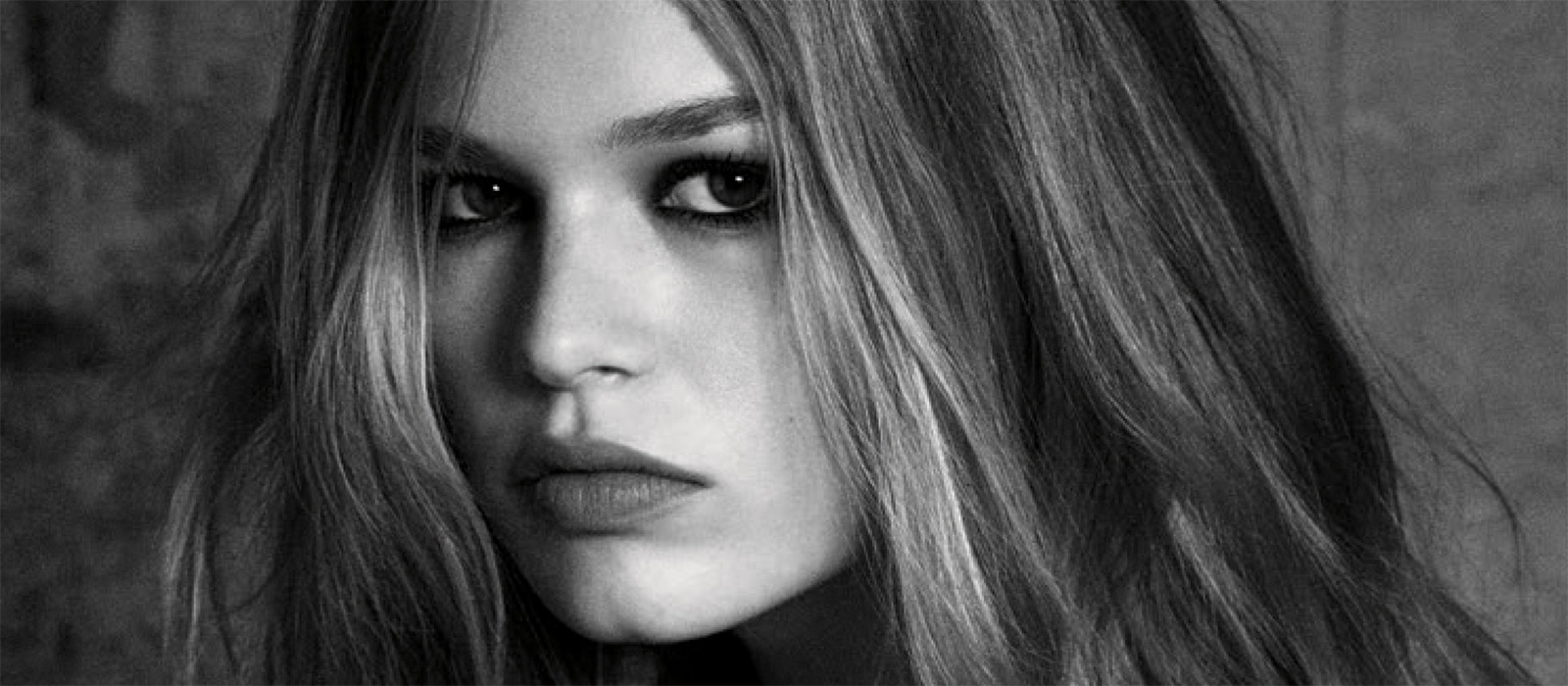 Anna Ewers
by Luigi & Iango for Vogue Germany March 2015

In the two years since she first debuted on the runway at Balenciaga F/W 2013, Anna Ewers has skyrocketed to the top of the fashion industry. If there were any doubt that she was here to stay, even after the Prada and Versace campaigns, Vogue Italia and Vogue Paris covers, and being declared a muse by Alexander Wang, Anna's March 2015 appearance in Vogue Germany can put those doubts to rest. With the entire issue dedicated to her alone, it's a bold statement that Anna is an icon in the making.
For their cover shoot, Luigi & Iango capture Anna in a series of intimate, relaxed portraits that show that she's a model who doesn't need any studio tricks to shine. With a minimal set, natural light, and casual clothes chosen by stylist Christine Arp, the focus is entirely on Anna's natural beauty. Tousled waves created by Luigi Murenu (one half of the photographer duo behind the shoot) and a simple smoky eye by Karim Rahman add just the right touch of glamour.
We've seen Anna everywhere in the past few months, but we've never seen her look more beautiful than she does here.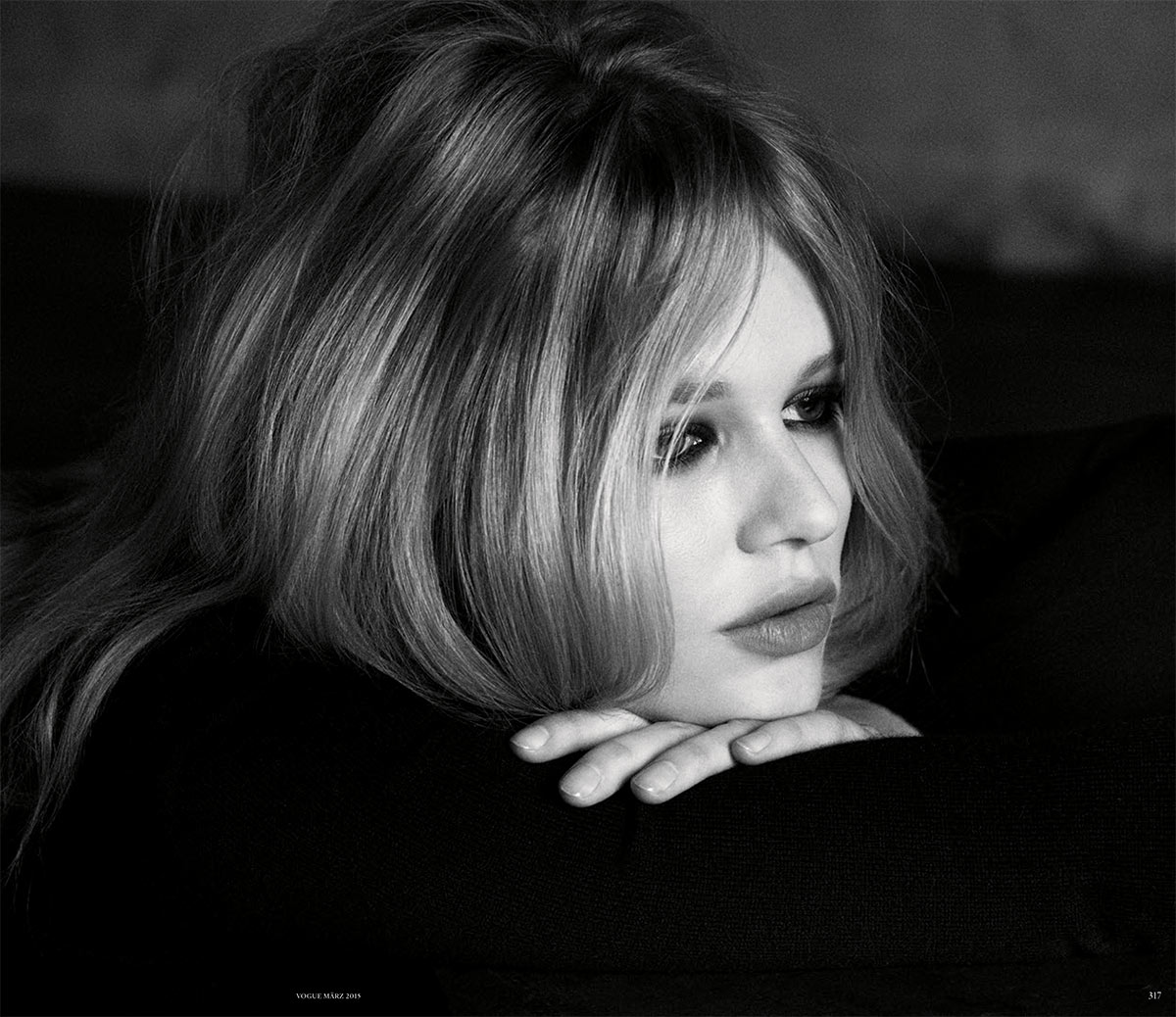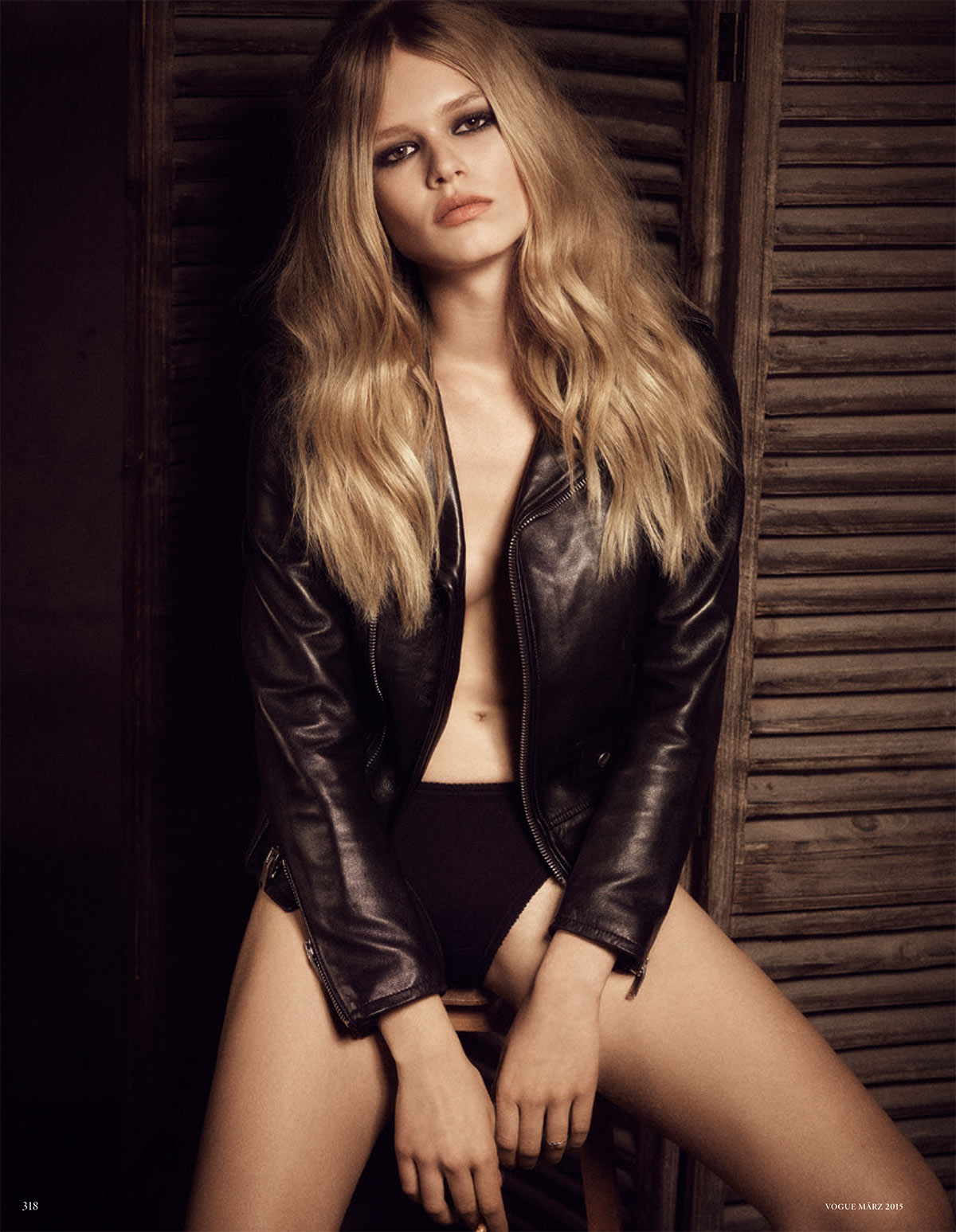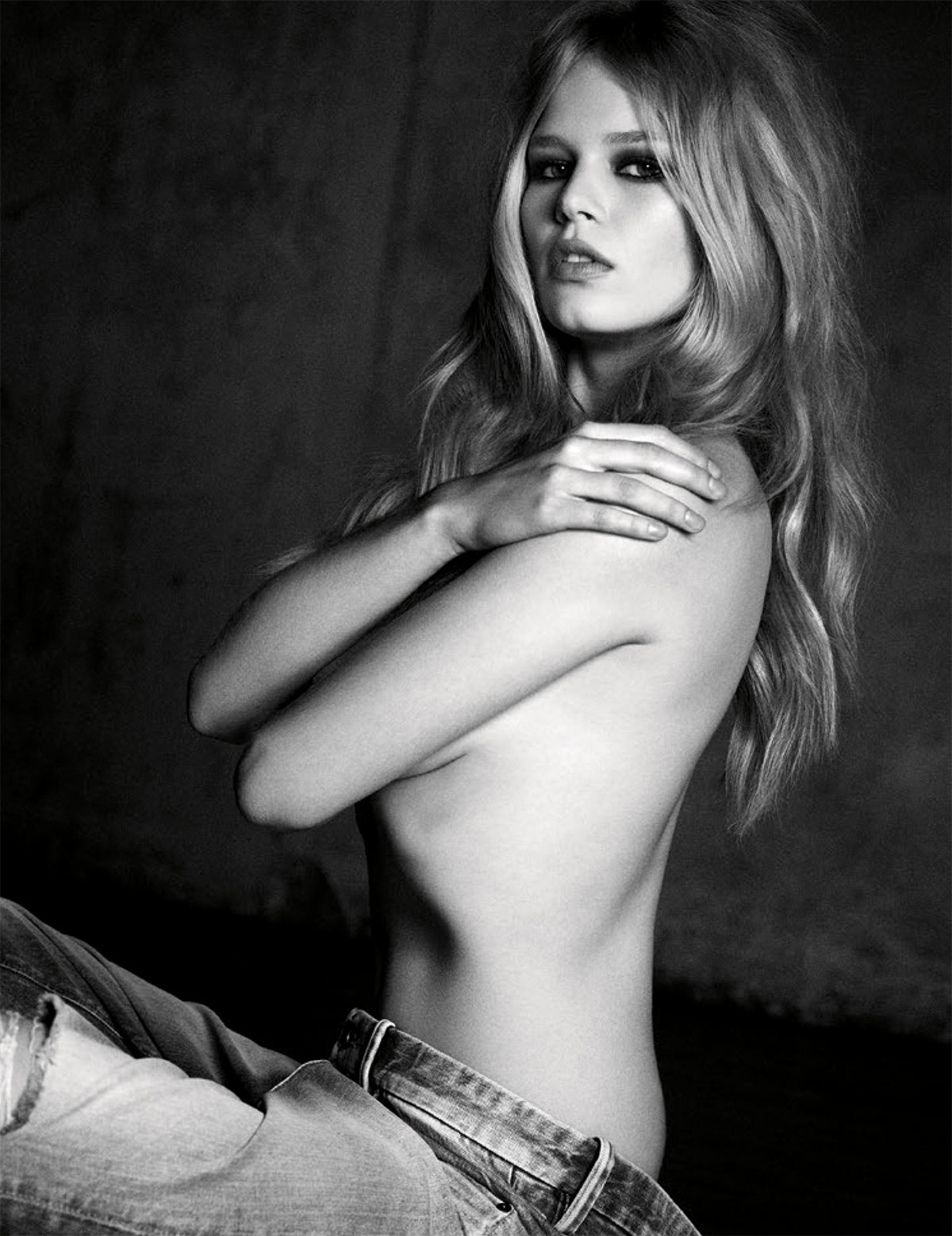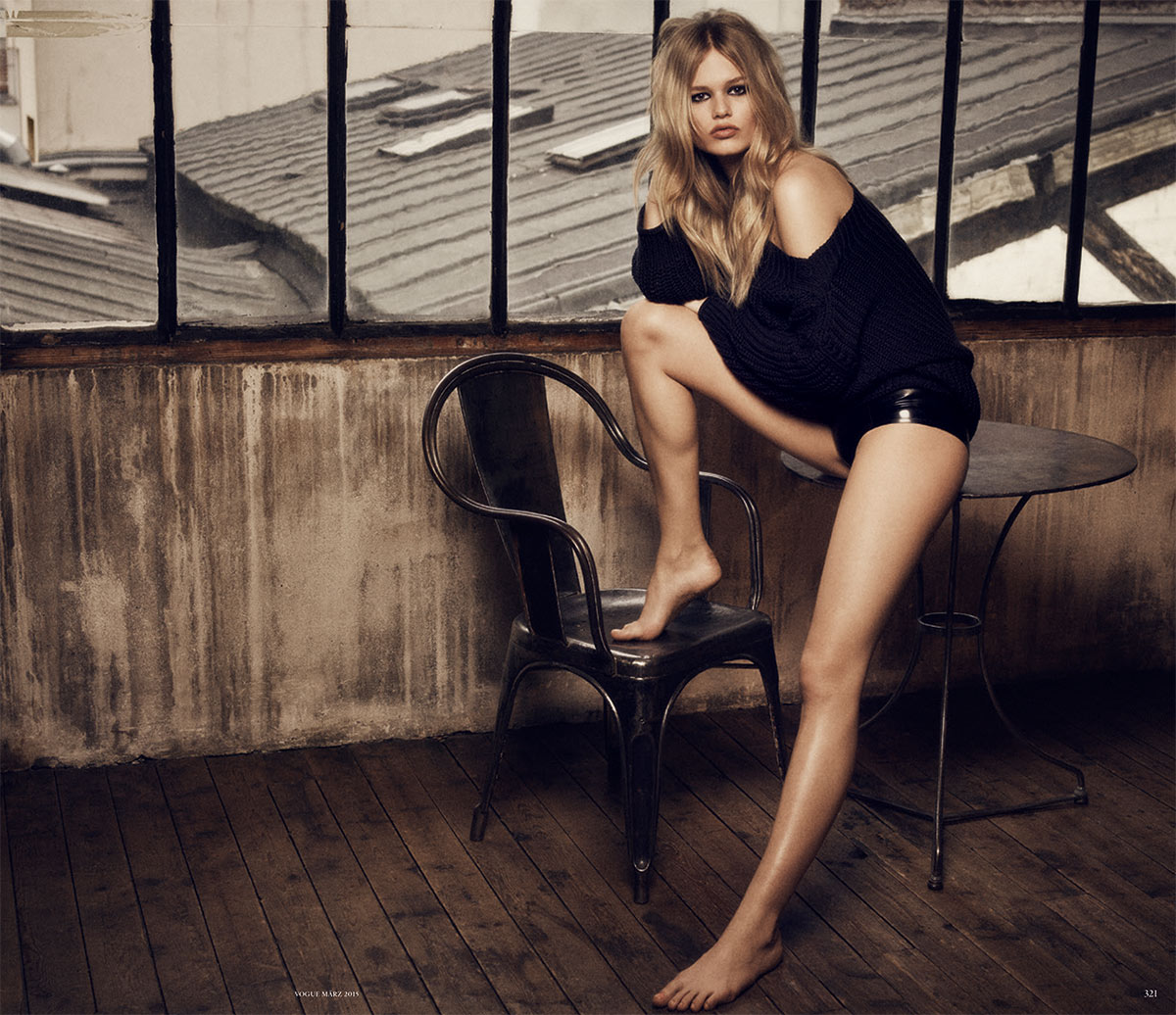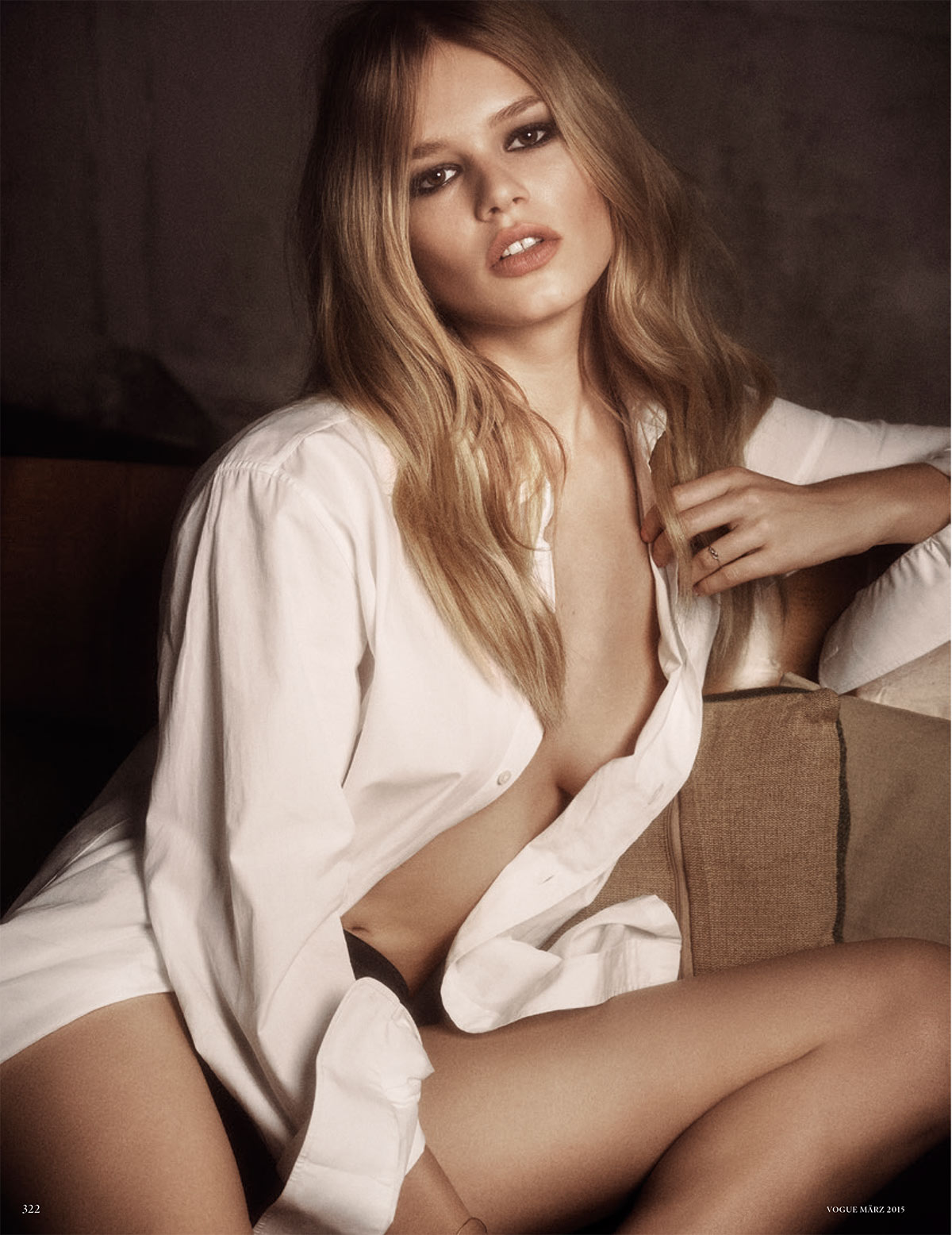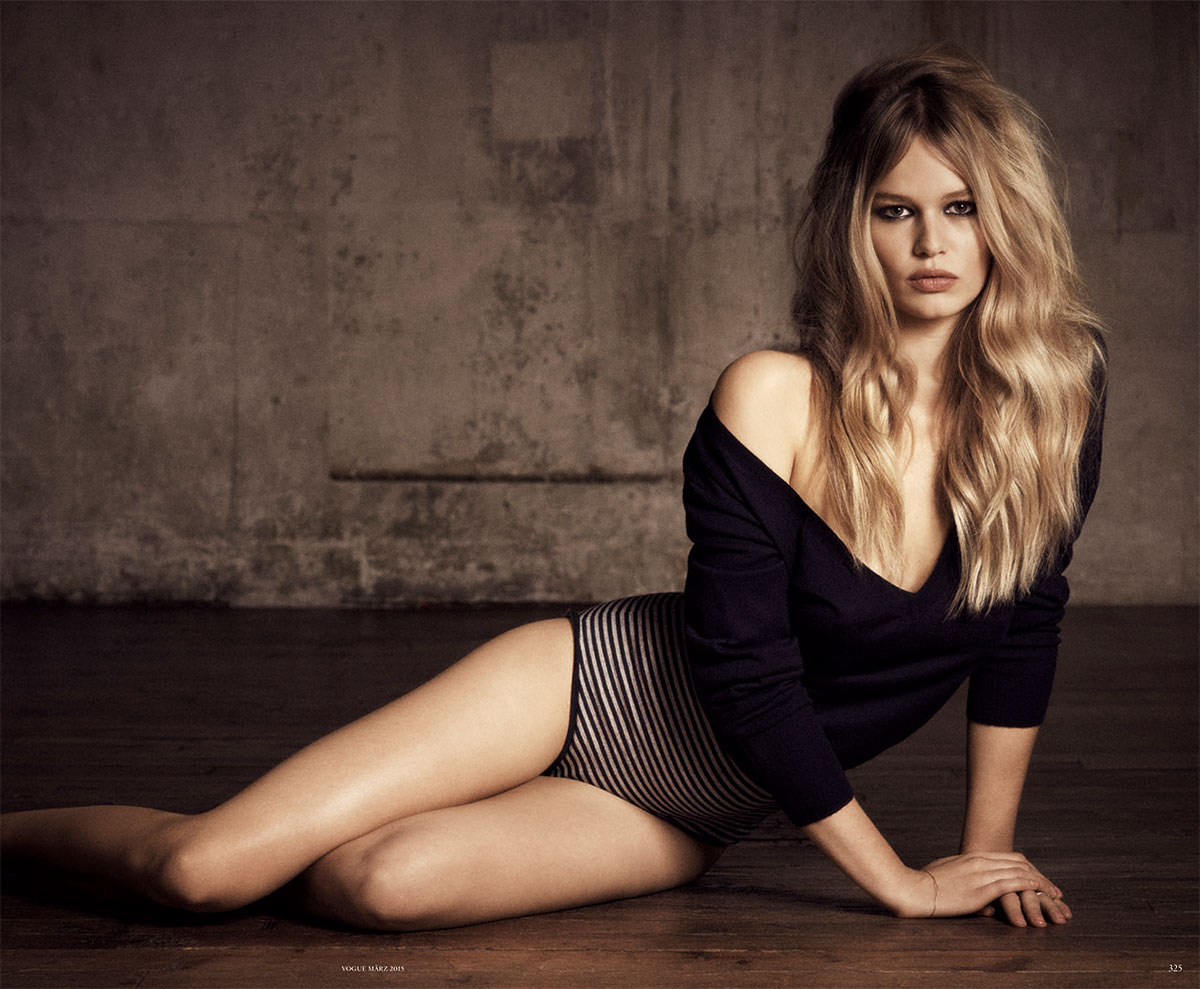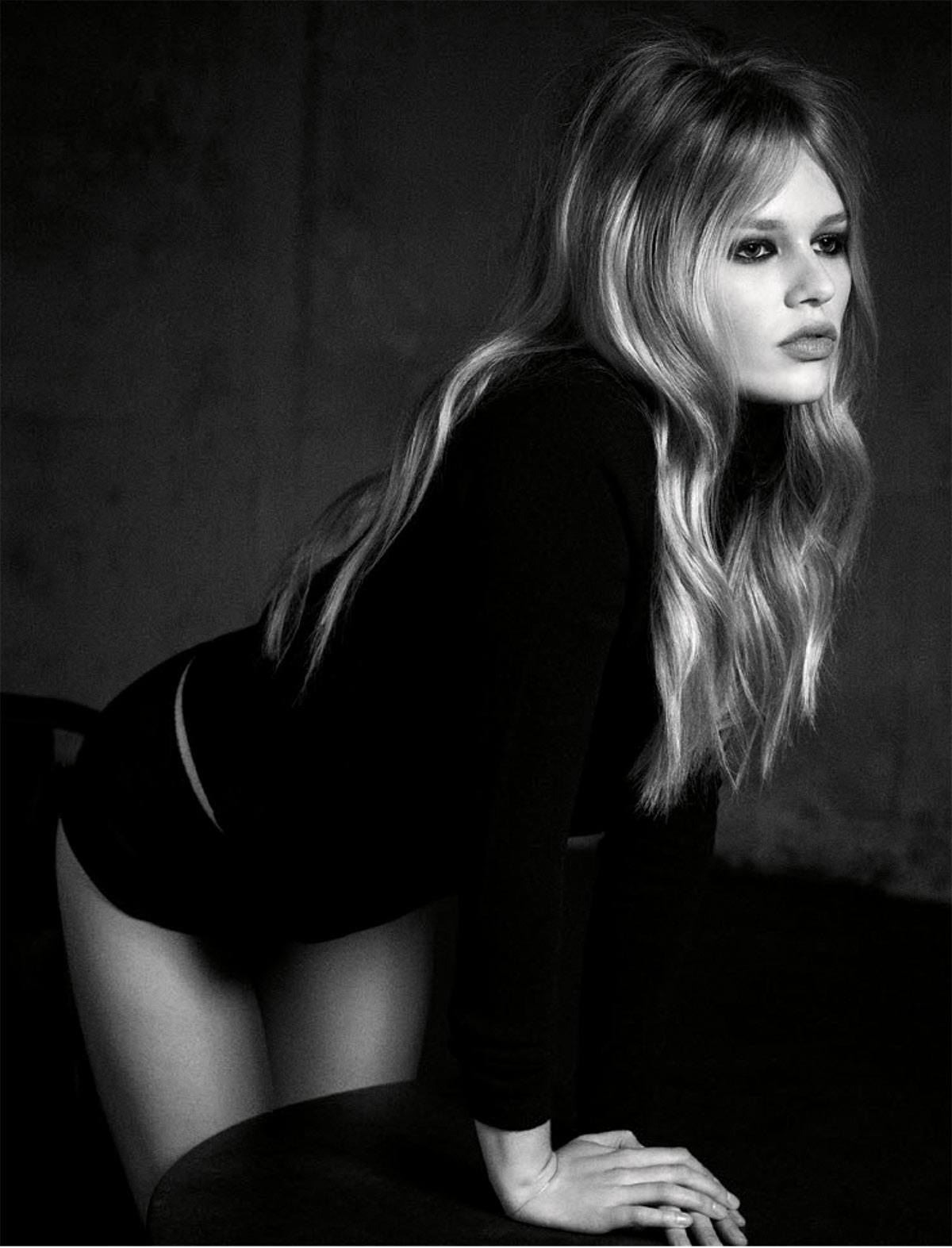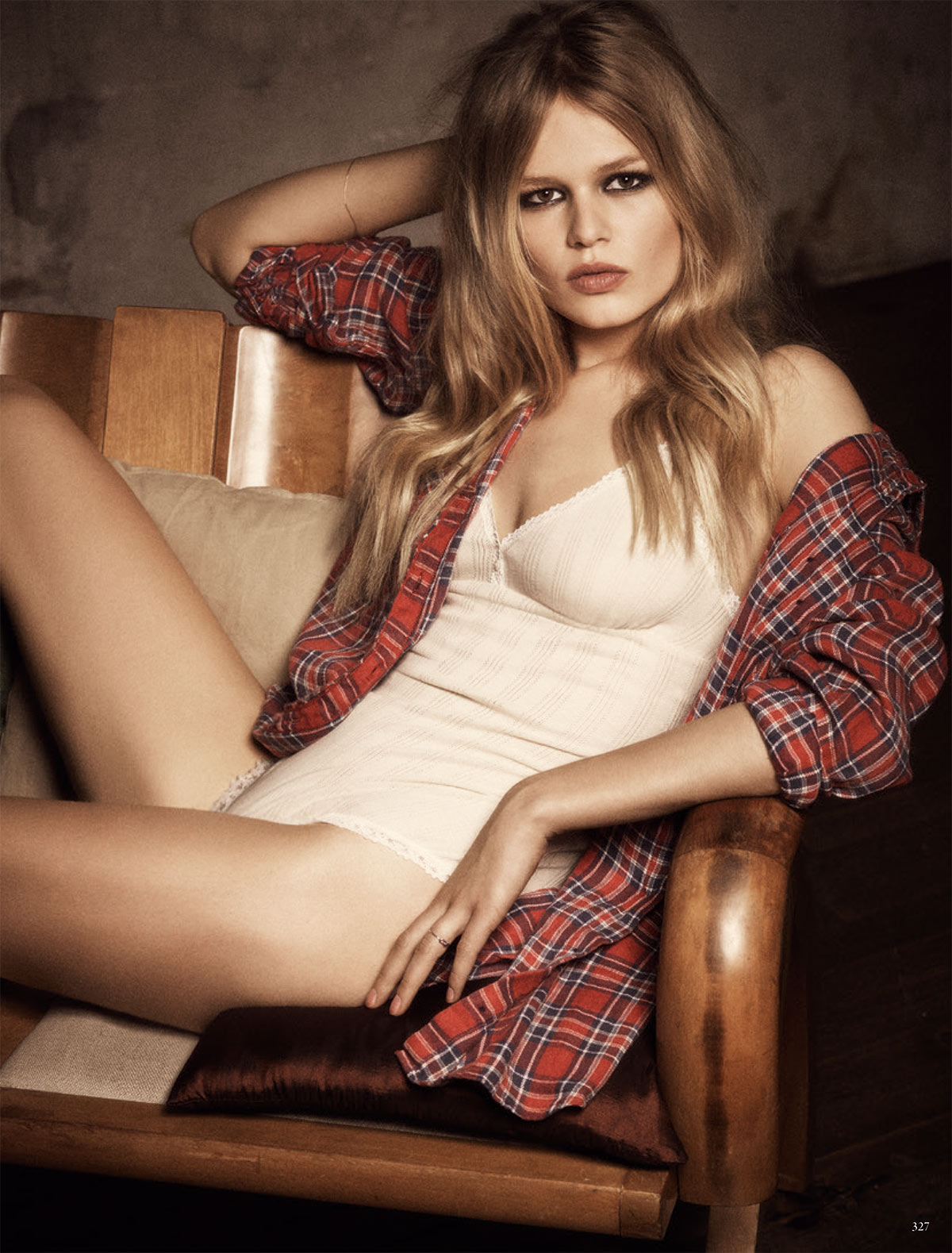 ---
Images courtesy of
Luigi & Iango