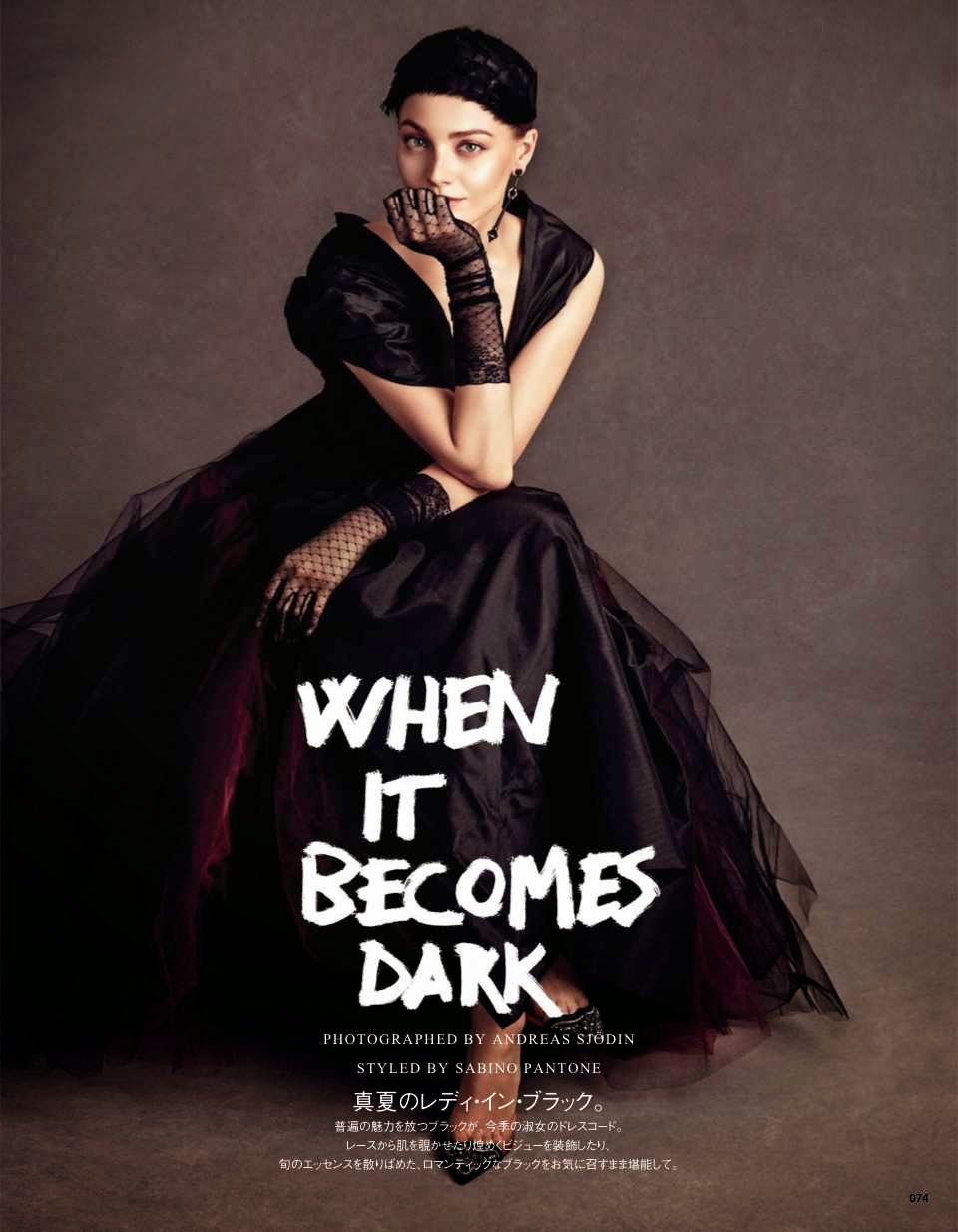 The Vogue Japan July 2014 issue presents Andreas Sjödin's feature of the Polish looker Anna Jagodzinska.
Forget the LBD 'little black dress' there is nothing little about these dresses, now we're talking extravagant, dramatic and chic, and no one could present it in a better way then stylist Sabino Pantone. Stating that black is back, Pantone has joined forces with some of the biggest and most incredible designers around the globe, including Valentino, Louis Vuitton, Saint Laurent by Hedi Slimane, Roberto Cavalli, Azzedine Alaia and Dior to present their latest most significant dresses in the darkest of colors, black to star in Sjödin's striking story ' When it becomes dark'.
Fashion photographer Sjödin has by his simple studio framing made the extravagant clothing the official star of the spread. With Miss Jagodzinska giving the lens a flirtatious smile whilst leaning on a wooden stool, the story reaches an even higher level of elegancy and beauty, a level that truly takes its course through the pages of Vogue Japan.