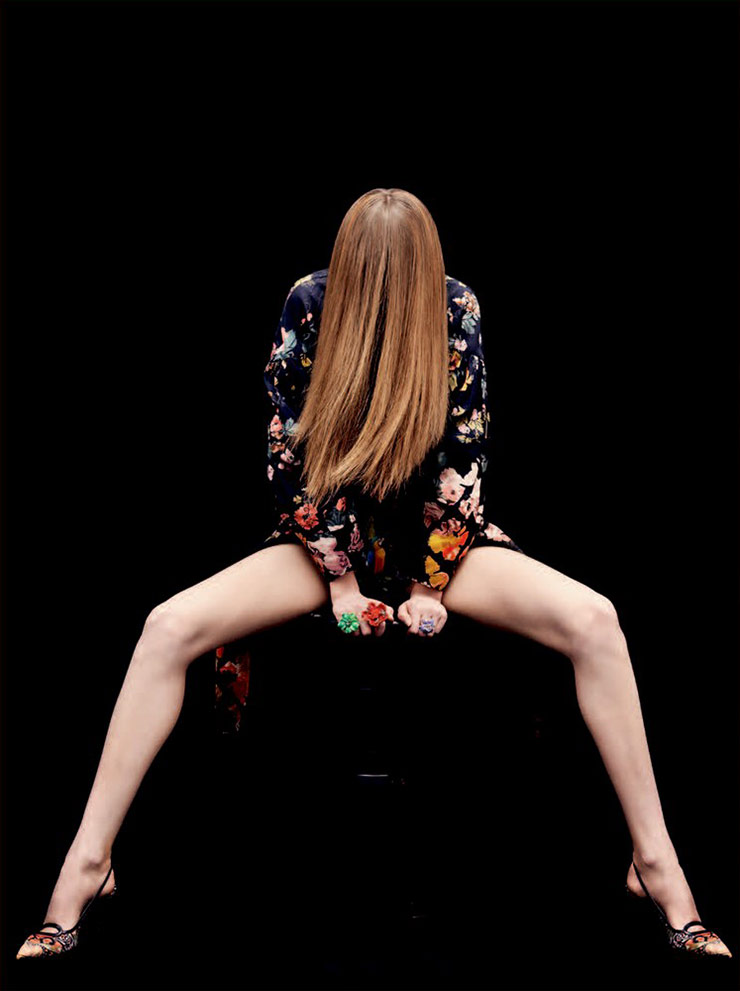 Romantic drama is acted out by Auguste Abeliunaite for the April 2014 issue of Vogue Germany lensed by Julia Noni.
SEE ALSO: Auguste Abeliunaite for Numero Magazine Issue 149
Lithuanian newcomer Auguste Abeliunaite is taking on the passionate clothing given by stylist Kathrin Schiffner to star in Noni's story. Dolce & Gabbana, Hermés and Michael Kors are a few of the designer top leagues to embrace the romantic floral print. Schiffner has by the help from Auguste's slender figure brought forward some exquisite pieces from these fashion houses to feature in Vogue Germany.
Captured by photographer Julia Noni against both bright and dark studio walls, Auguste looks striking and somewhat spirited when acting out her graceful movements for Noni. Going for a straight approach is hairstylist Seb Bascle whilst make-up artist Topolino has enhanced Abeliunaite's gaze with brown faded tones.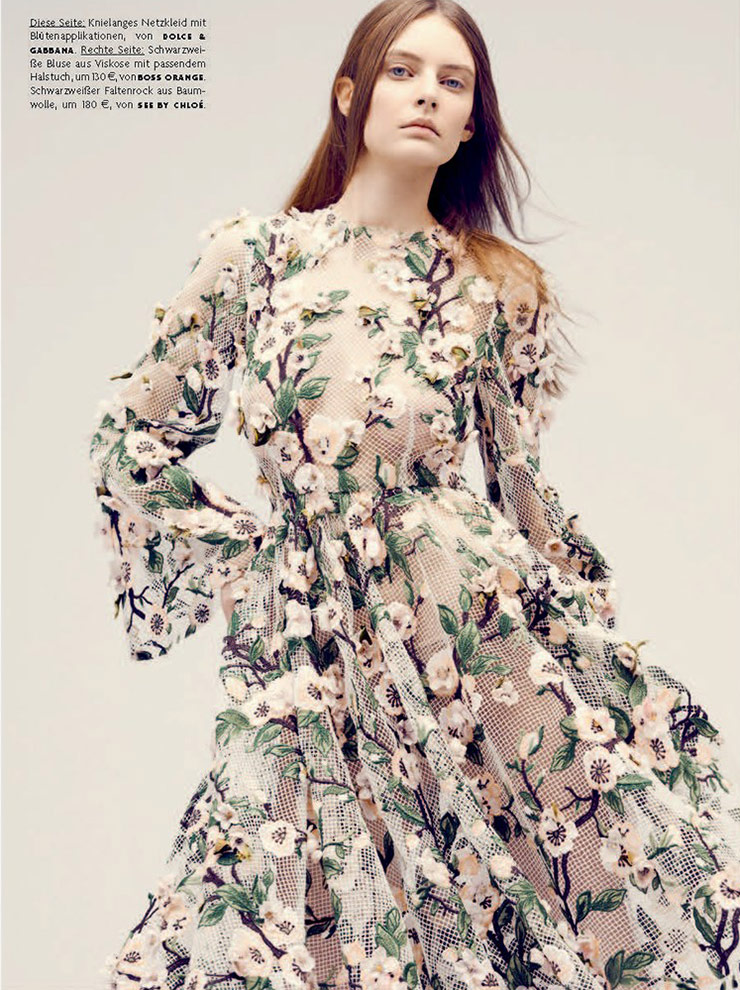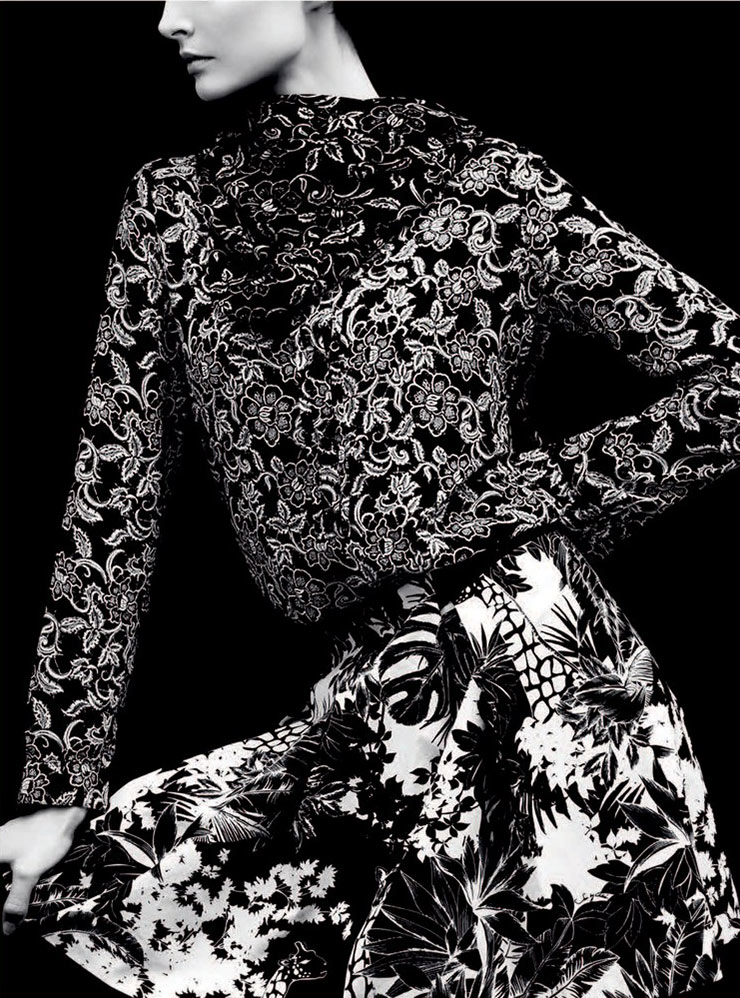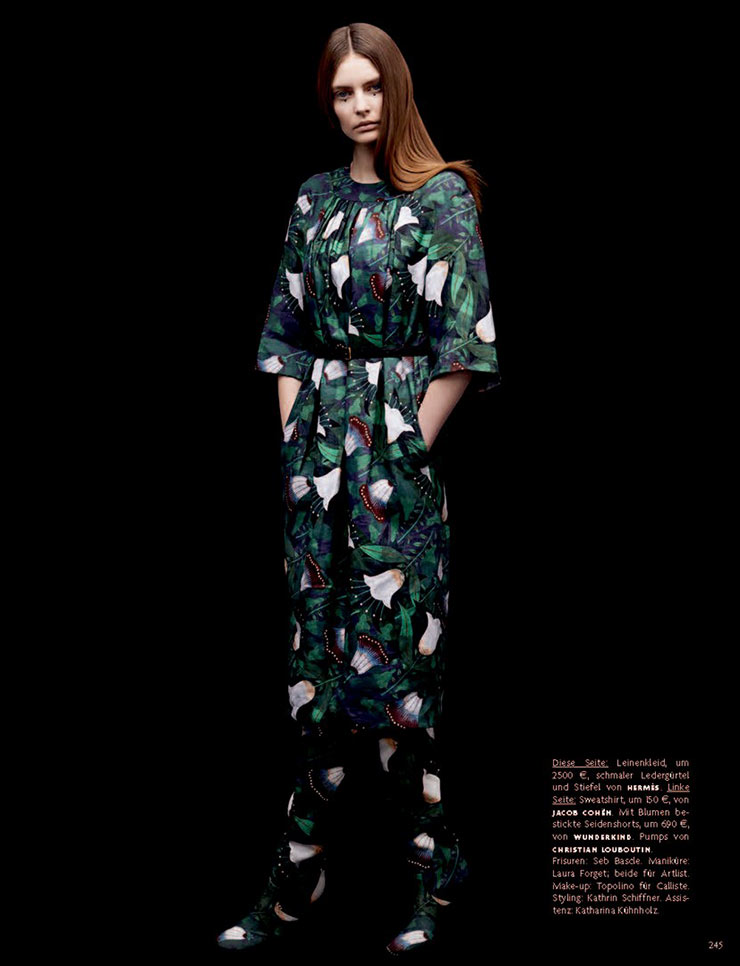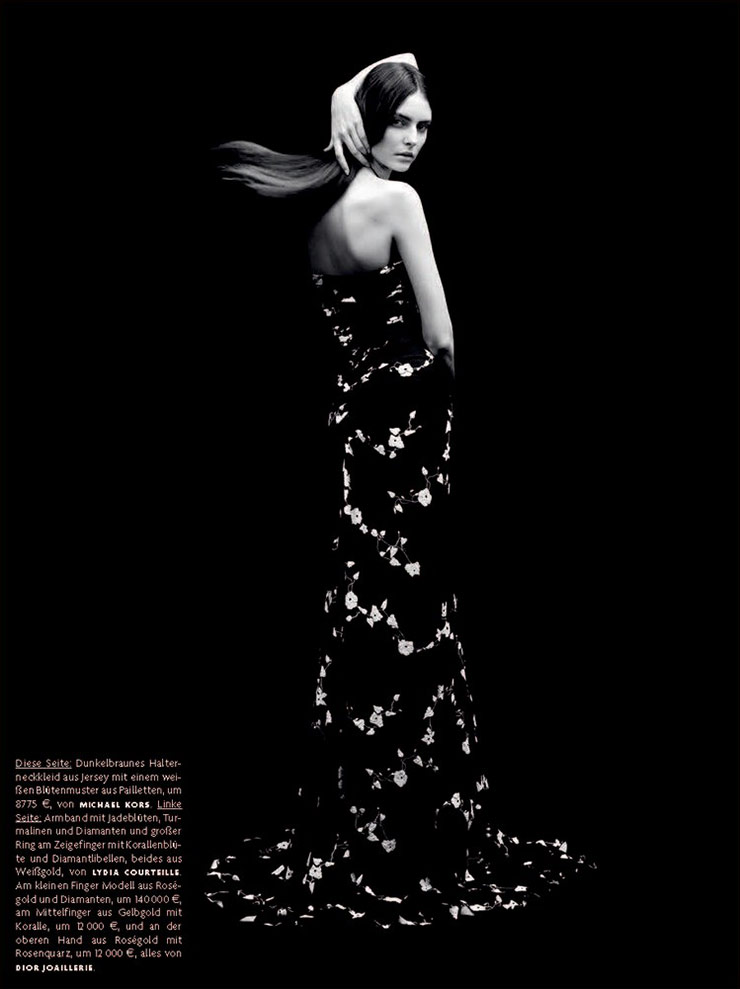 Text by Marija Filipova