Auston Bjorkman
Trans Trailblazer Portrait Series
Auston Bjorkman's Trans Trailblazer portrait series stands as a creative tribute and a touching memorial to some of the heroes of Trans history and civil rights in our time. As a fashion designer, activist and artist Bjorkman is one of brightest talents and most vibrant voices working within New York's L.G.B.T.Q.I.A.+ community today. It is my great pleasure to include this portrait series as part of my guest editor residency for pride month.
Louie Chaban.
Guest Editor
---
Auston Bjorkman is a trans-masculine fashion designer widely known for being the first transgender designer to show during New York Fashion Week in New York City. After completing the Menswear Program at the Fashion Institute of Technology in 2010, Bjorkman launched his high-end streetwear brand Sir New York, which went on to garner a broad range of press and a wide cult following from hip hop artists to drag queens. Through his work with Sir, Bjorkman produced collections for 7 years, showed at over fourteen New York Fashion Week shows, which were purchased and worn by artists such as Wiz Kahlifa, French Montana, ASAP Ferg, Jaden Smith, and Detox from Rupaul's Drag race.
As a small independent designer, funded solely by sales, Bjorkman began to feel the negative impacts of the toxic and unsustainable fashion industry and pivoted to slow fashion. He moved away from Sir New York, and co-founded Salt, a small scale, hand crafted line blending workwear and hand-knitted designs, with his partner Jessie Levandov. Salt was literally home-grown – conceived of and hand crafted in their living room, and in partnership with a woman of color owned factory in Brooklyn, NY where many of his Sir New York collections had been produced. Through his work with Salt, Bjorkman wanted to move away from the exploitative industry space and fashion calendar, and center and uplift queer and trans communities through the creation of versatile and comfortable clothing for all genders and bodies, while using ethical and sustainable practices. It was through this design work that he came out as a trans man to the broader fashion community.
In 2018 Bjorkman continued this trajectory of serving queer and trans communities and joined forces with fellow trans man and best friend Scout Rose, who founded Trans Guy Supply, a company for and by trans masculine and gender-non-conforming people. Bjorkman came on as a partner and the company's creative director to provide trans-masculine and non-binary folks with gender affirming designs and products. Trans Guy Supply designs and produces a line of packing underwear called "Cake Bandit", and an ongoing collection of gender affirming products such as T-shirts, chest binders, silicone packers, and stand-to-pee devices.
While working and building community with trans masculine communities through Trans Guy Supply, Bjorkman and Rose realized that many young trans men have not had access to the rich legacies and histories of trans-masculine folx who came before them. With a desire to honor and archive trans histories, Bjorkman was inspired to launch a line of "Trans Trailblazer" t-shirts for Trans Guy Supply, featuring Bjorkman's tender hand drawn portraits of trans-masculine elders who paved the way for younger generations of trans-masculine communities. His first series included Billy Tipton, Wilmer Broadnax, Harry Livingston and Kylar Brodaus.
Bjorkman has more "Trans Trailblazer" portraits coming out soon on transguysupply.com.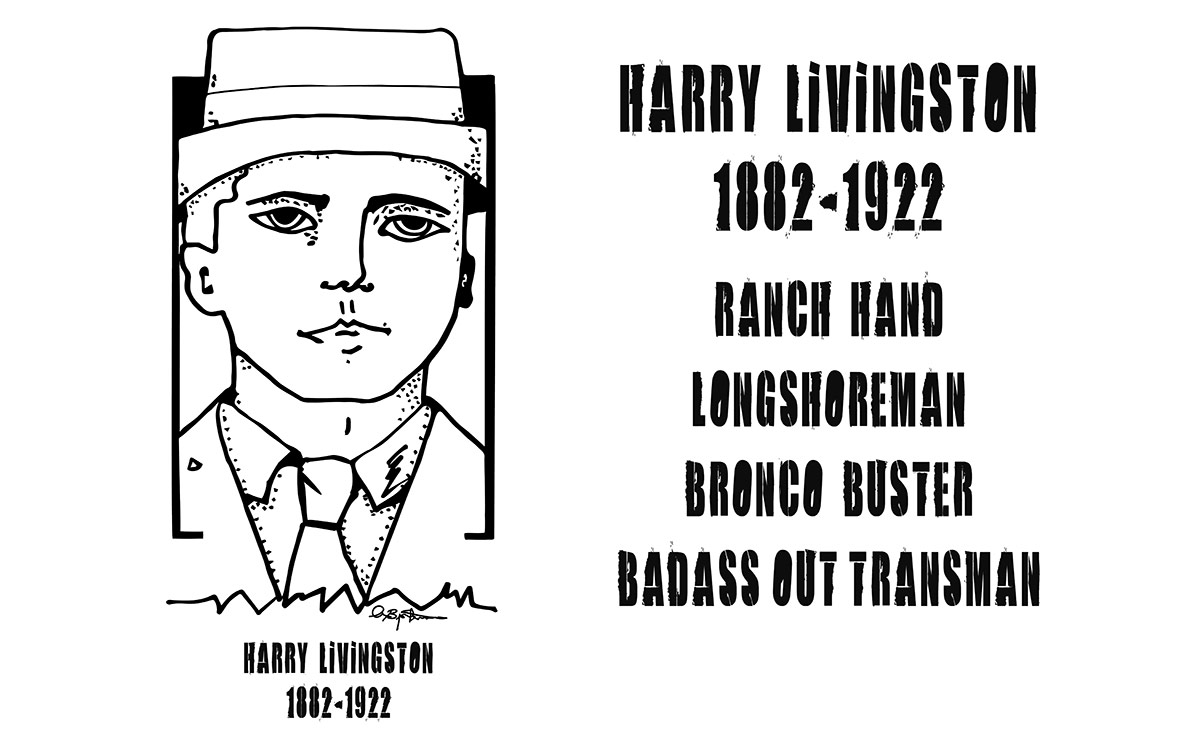 Harry Livingston who was a fierce gender non-conforming rebel rouser in the late 1800's and early 1900's who was well known to the community and the police.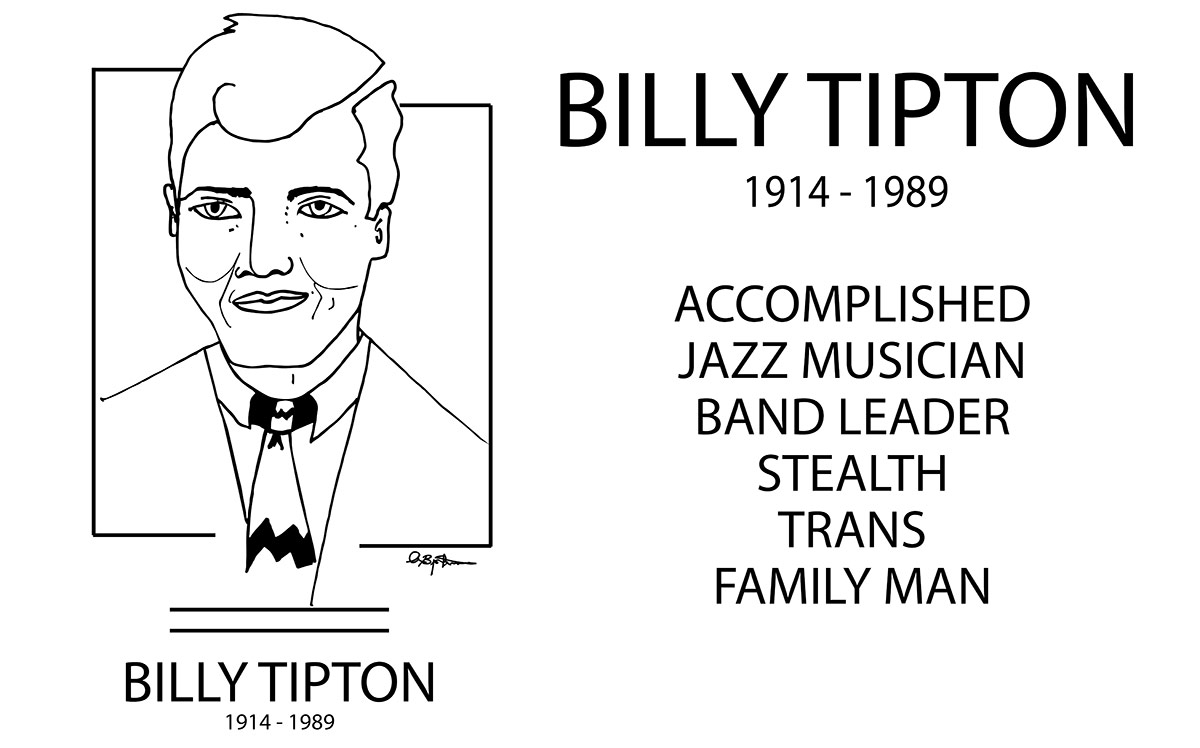 Billy Tipton a "stealth" (a word used for someone who does not disclose their trans identity) accomplished, well known Jazz musician. Many members including sons of his wife whom he raised did not learn of his trans status until his death.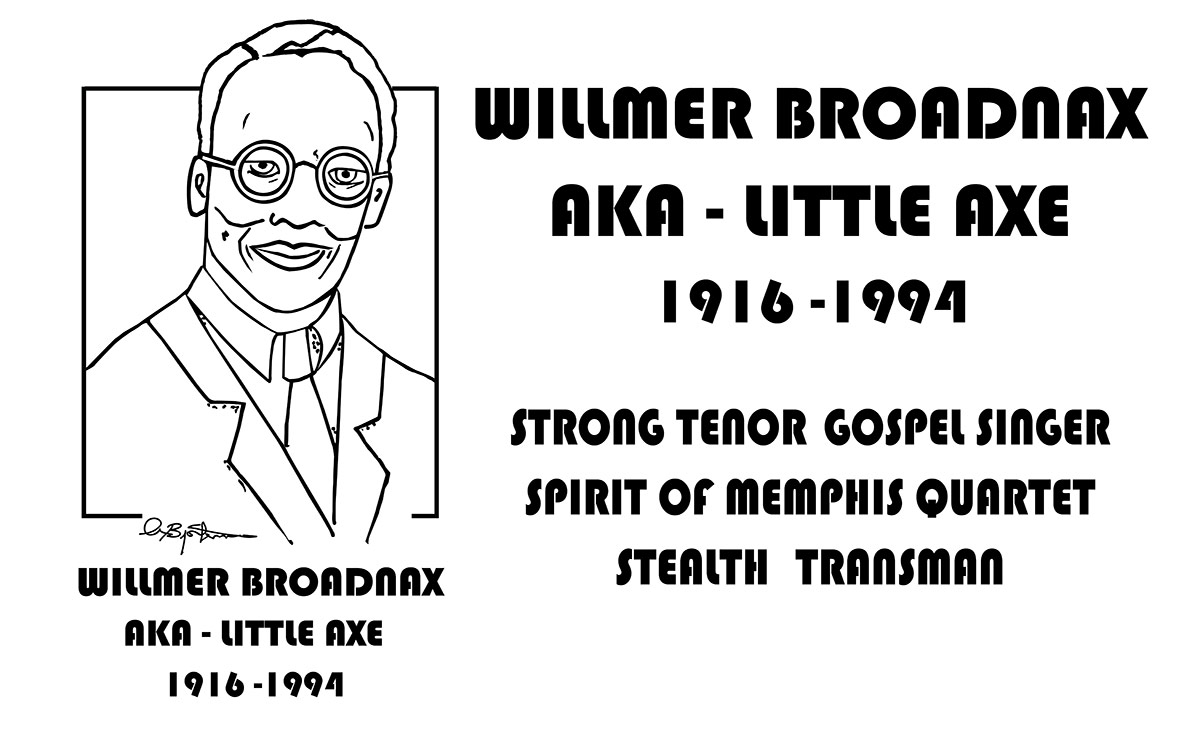 Wilmer Broadnax "little axe" a gospel tenor and member of the Memphis Quartet with his brothers, who's trans identity was only known by his family.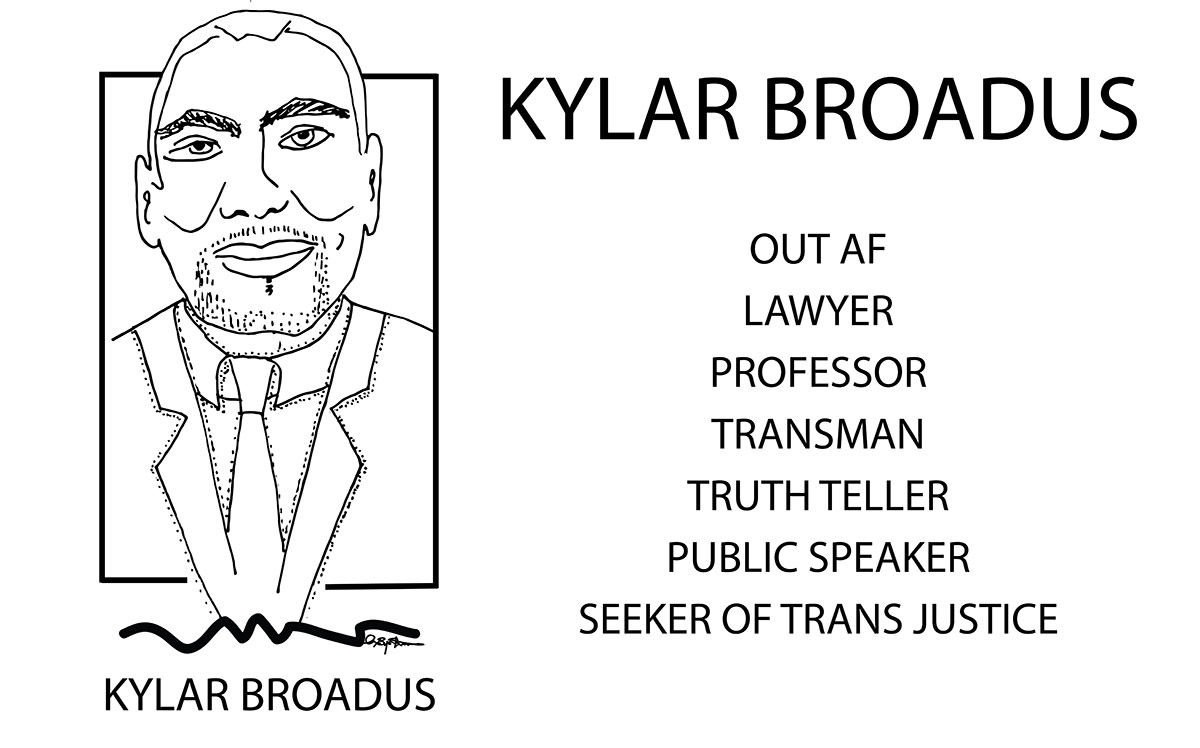 Kylar Brodaus who is still with us today and is an out trans lawyer and transgender advocate and the first Trans man to speak to the Senate.

Bjorkman's "Trans Trailblazer" t-shirts for Trans Guy Supply. More coming out soon on transguysupply.com
---