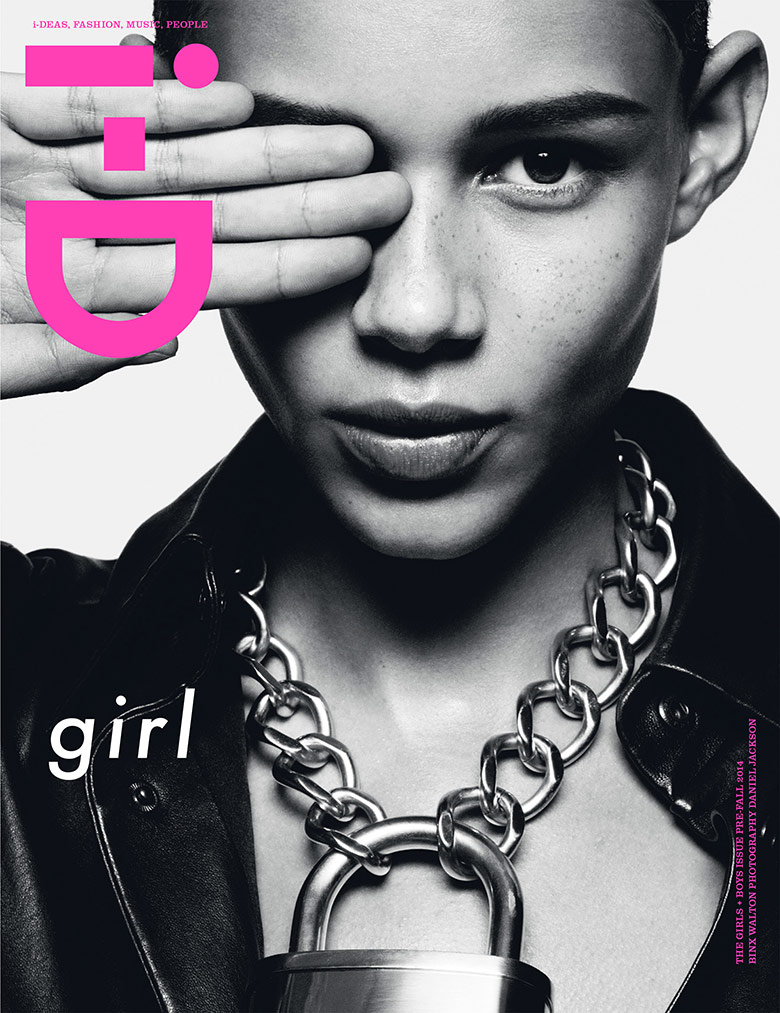 Binx Walton is photographed by Daniel Jackson for the cover of i-D Magazine Pre Fall 2014. Newcomer and rising star Binx is making her stamp on the latest cover of i-D. Framed by photographer Jackson through a close-up manner, the Tennessee raised looker is revealing her eastern freckles and a deep gaze when posing for the 'girl' issue of the hipster publication.
SEE ALSO: Vogue UK May 2014 presents newcomer Leona Binx
Rocking a leather jacket along with a chunky statement necklace consisting of a silver chain and an oversized lock styled by the highly noted Alastair McKimm, Walton is looking as badass as always, enhancing the 'I'm way too cool for you' essence, that we adore. Photographer Daniel has lensed Walton through a black & white filter, faced forward with her right hand covering her right eye, the typical i-D way. Jackson's cover is bursting with power and excitement, making us long for the full editorial starring Chanel's latest recruitment, Binx Walton.