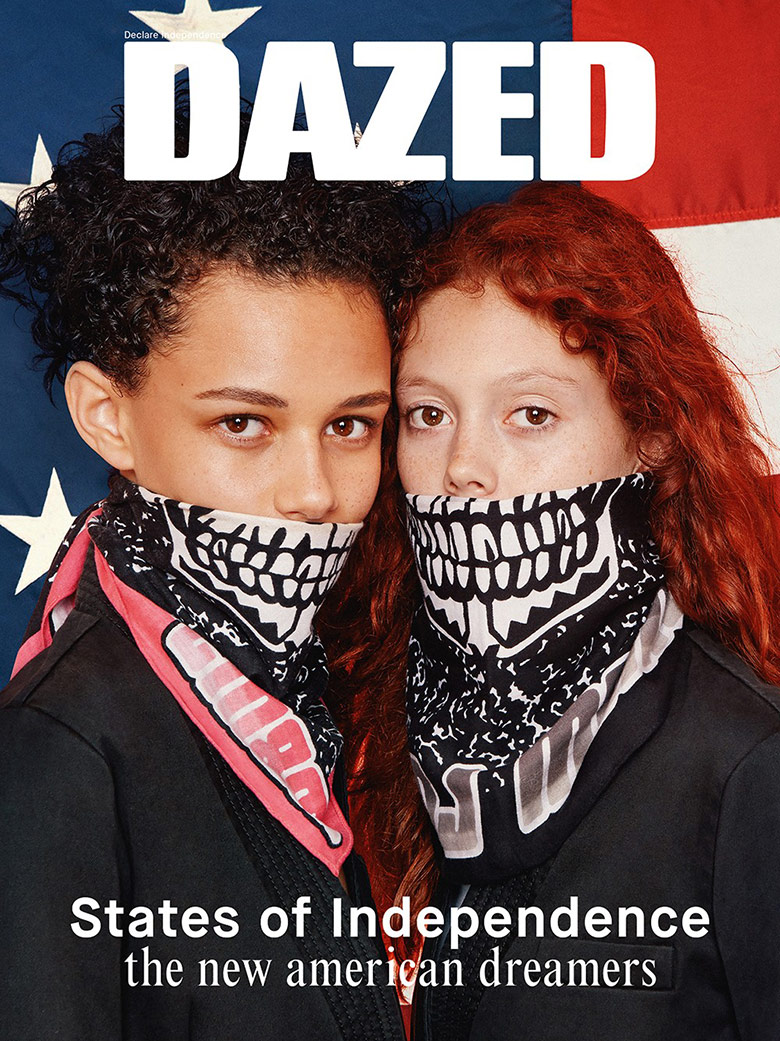 Roe Ethridge captures Binx Walton & Natalie Westling for the cover of Dazed Magazine Fall 2014. Two of the freshest in-demand names on the fashion scene, Binx and Natalie are paying tribute to their homeland on the cover of Dazed. The Arizona born, Westling who is known for her fiery red hair which she especially dyed for the Marc Jacobs' Spring/Summer 2014 campaign starring herself and Miley Cyrus, have since her recent debut done a good climb up the fashion ladder, making a name for herself.
SEE ALSO: Binx Walton by Daniel Jackson for i-D Pre Fall 2014
Posing alongside Tennessee gal, Binx who has been crowned as the face of Celiné and most recent, Chanel's sweetheart alongside Cara Delevingne for the fall 2014 campaign, is rocking photographer Ethridge's cover with the bad gal bandanas given. Standing in front of the American flag, revealing Dazed's 'State of Independence, the new American dreamers' issue, the hotshots are revealing their mesmerizing gazes which oozes top model quality when captured through a portrait aspect by the talented Ethridge.