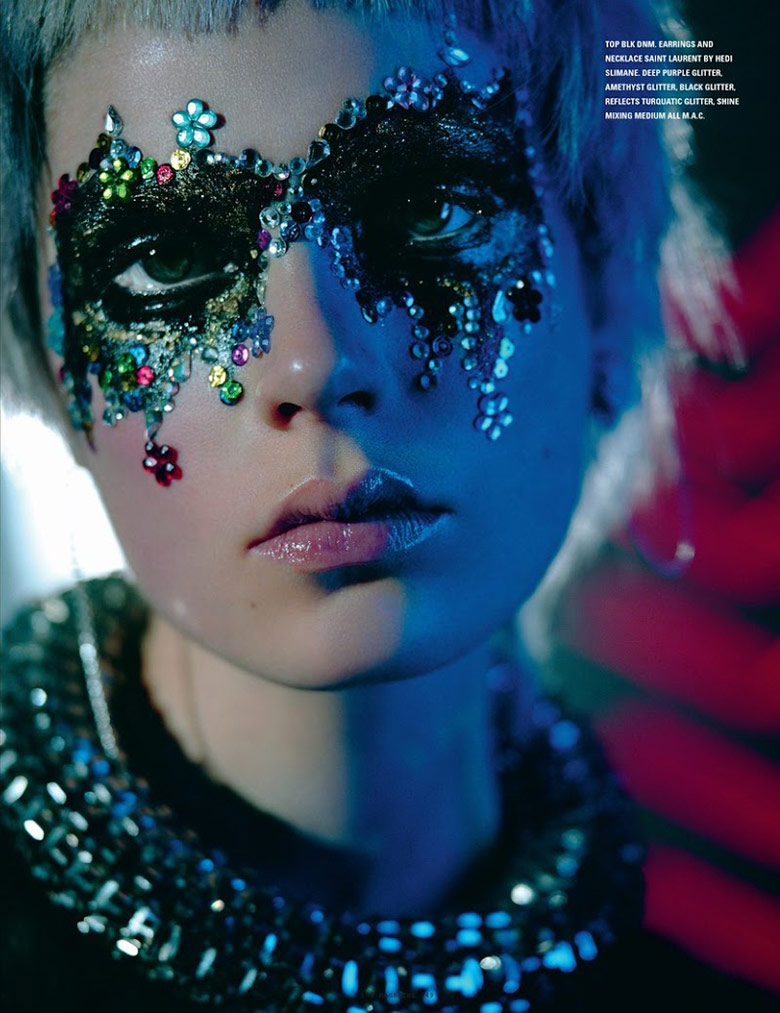 Frosting and glimmer are gracing the pages of i-D Magazine Spring 2014 issue, photographed by Richards Bush starring the Danish Caroline Brasch Nielsen.
SEE ALSO: Edie Campbell for i-D Magazine Spring 2014
Bejeweled facial features created by make-up artist Val Garland are in focus in Richards Bush's spread. Accompanied by exquisite jewelry in the name of Givenchy, Miu Miu and Saint Laurent by Hedi Slimane styled by Sarah Richardson, the Scandinavian beauty acts as the perfect canvas for the creative team behind Bush's story.
Hair stylist Samantha Hillerby has created a short blonde hair look for the model, making Caroline's flawless face speak for itself through out Val Garland's glitz. Richard Bush has chosen to capture Caroline Brasch Nielsen in a dark set where colorful lights are embellishing her glittery characteristics.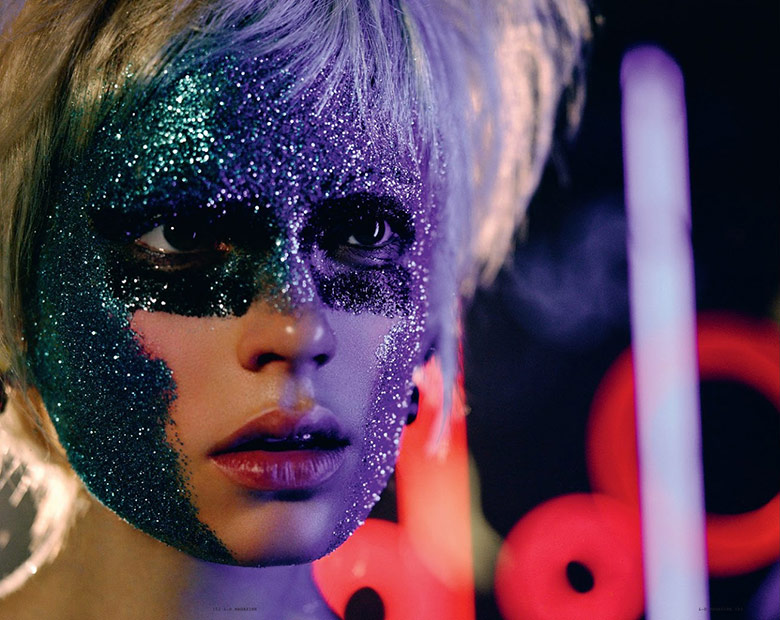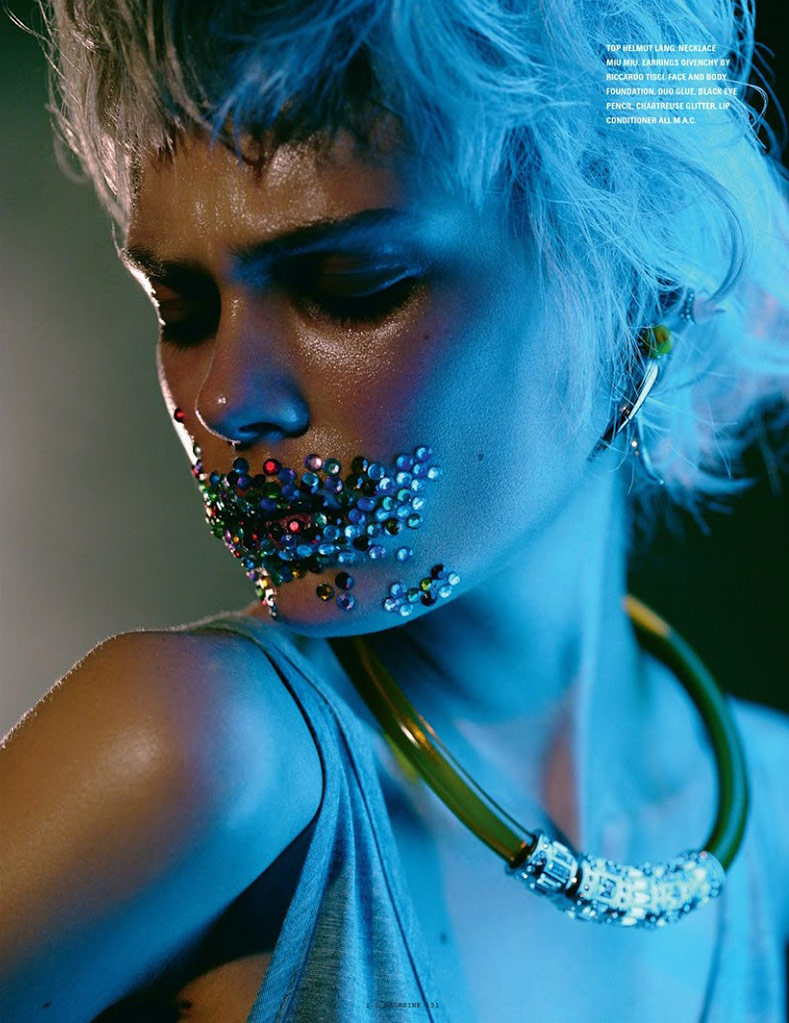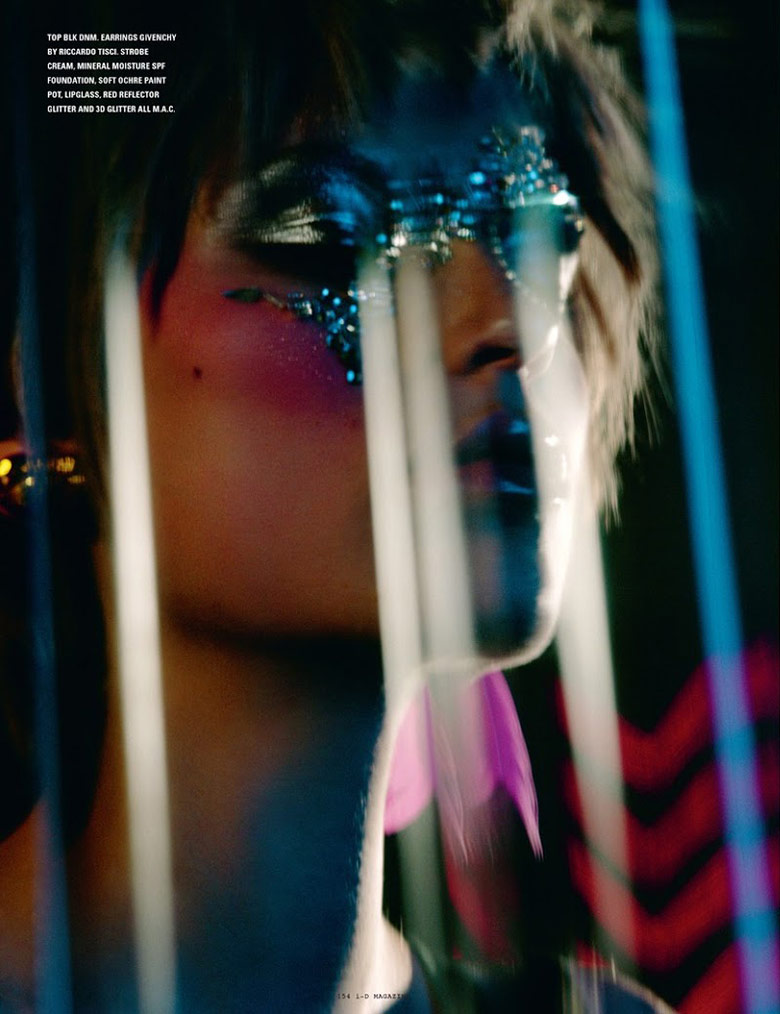 Text by Marija Filipova