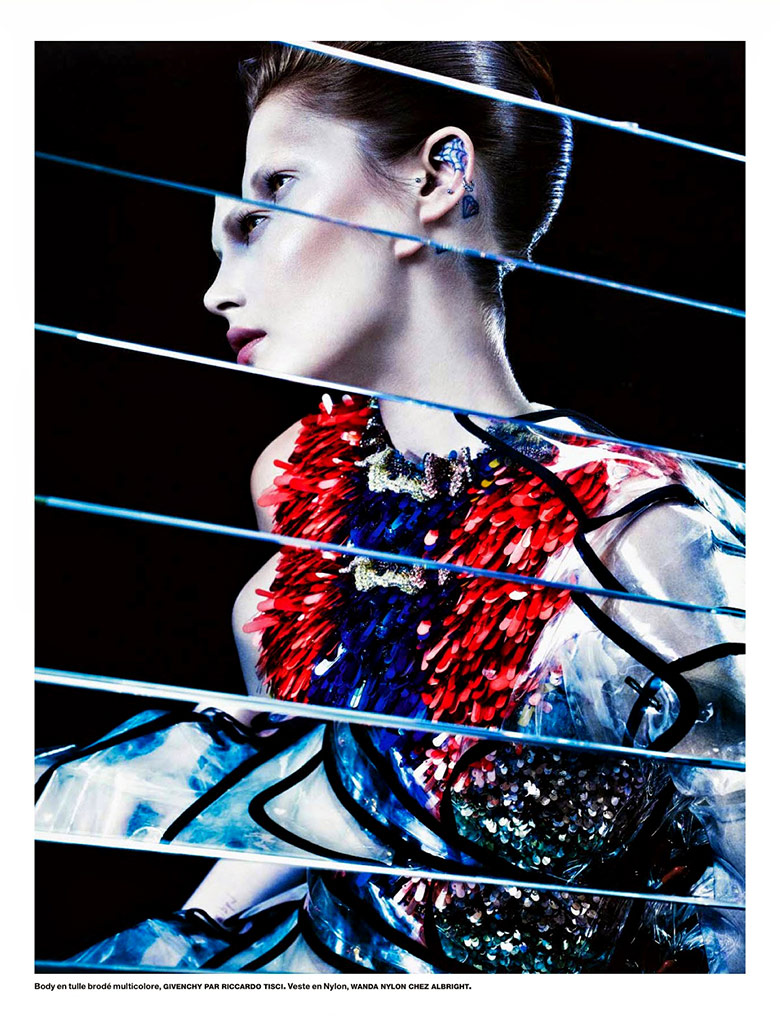 Aussie Catherine McNeil is lensed by Benjamin Lennox for Numero 2014. Lennox who is known for his dramatic and somewhat supernatural approach regarding his photographs has once again revealed a stunning caption to grace the pages of a high fashion magazine. Featuring hotshot McNeil, Lennox's story presents a handful of exquisite fashion from top leaguers such as Lanvin, Miu Miu, Jean Paul Gaultier, Givenchy by Riccardo Tisci and Alexander McQueen put together by stylist Charles Varenne. By combining different types of textures, Varenne creates an intriguing effect on Lennox's pictures and therefore compliments his artistic vision.
SEE ALSO: Catherine McNeil for Vogue UK September 2013 by Mario Testino
Along with the brilliant work from the men behind the spread's beauty department including make-up artist Benjamin Puckey and hair stylist Tomi Kono, Lennox story presents inventive fashion in an exciting and unique way, simply the Lennox kinda way!