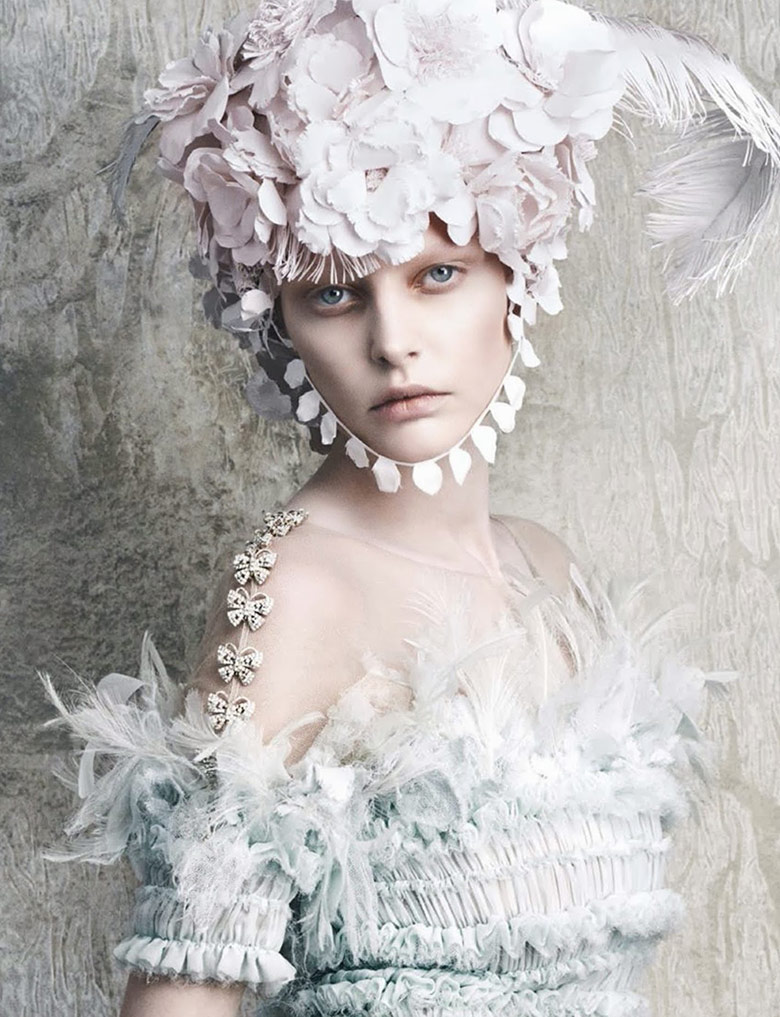 Get carried away in the land of the 18th century 'Chanel Haute Couture' framed by photographer trio Daniele & Lango + Luigi for the April 2014 issue of Vogue Germany.
Chiffon, lace and flowers are intertwined within a romantic pastel colored scale in the latest Chanel Haute Couture collection. Luxurious dresses and extravagant headpieces styled by Patti Wilson are gracing the models Maja Salamon, Nastya Kusakina, Auguste Abeliunaite, Codie Young, Hanne Gaby Odiele and Irina Kravchenko in Daniele & Lango + Luigi's passionate and idyllic editorial.
With discrete brown tones, make-up artist Virginia Young has made the model's natural eye shape come through whilst hair stylist Luigi Murenu has created innovative and excessive headpieces to match the model's exclusive and dreamy dresses. The photographer trio has truly embodied Chanel's Haute Couture collection in the finest way possible, showing their personal take on the majestic items through an editorial which almost comes across like an 18th century portrait, classy and chic, just like Chanel.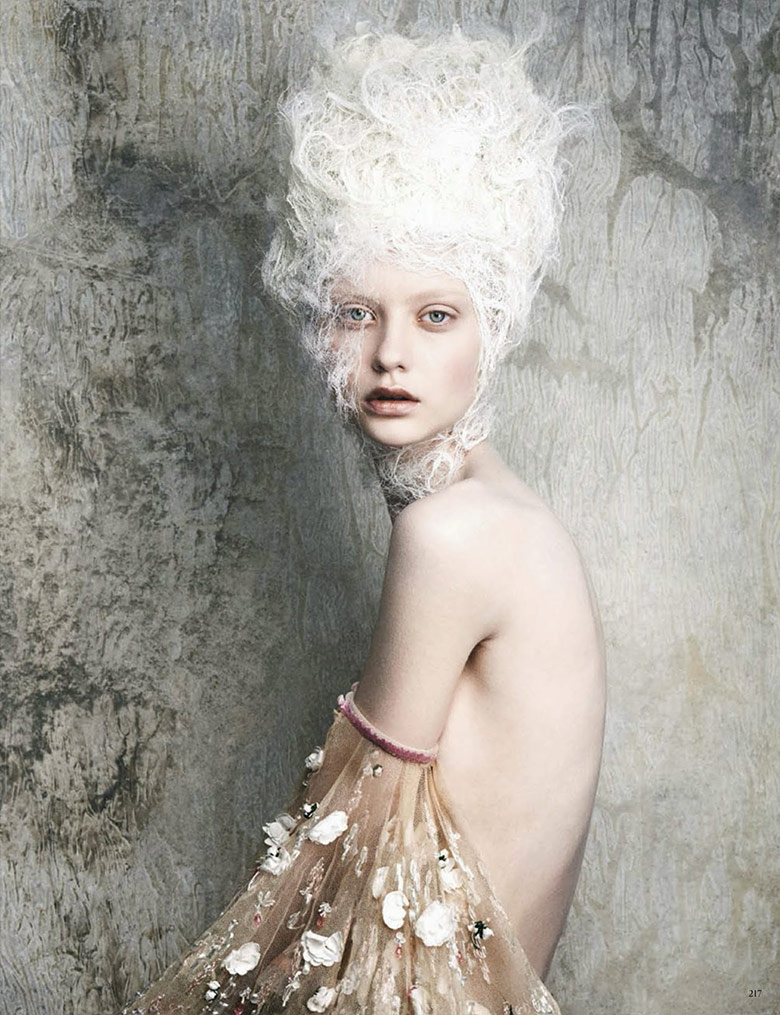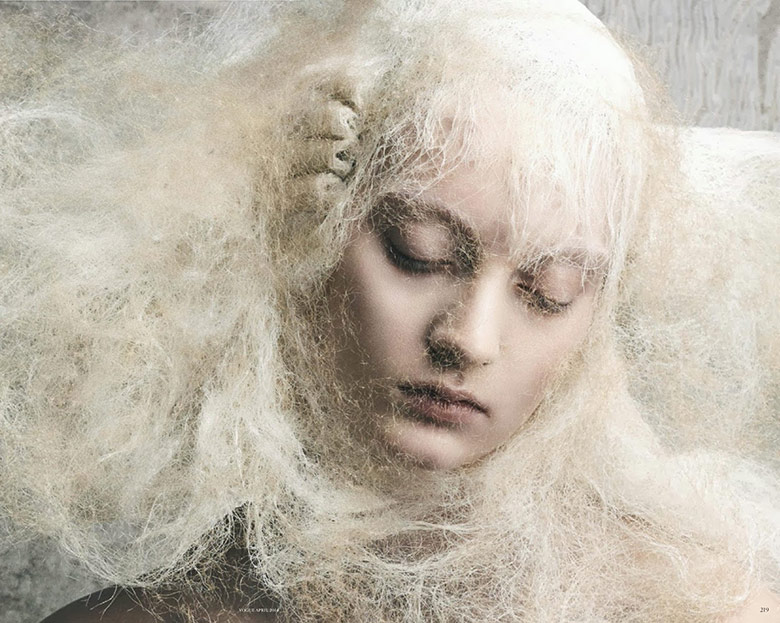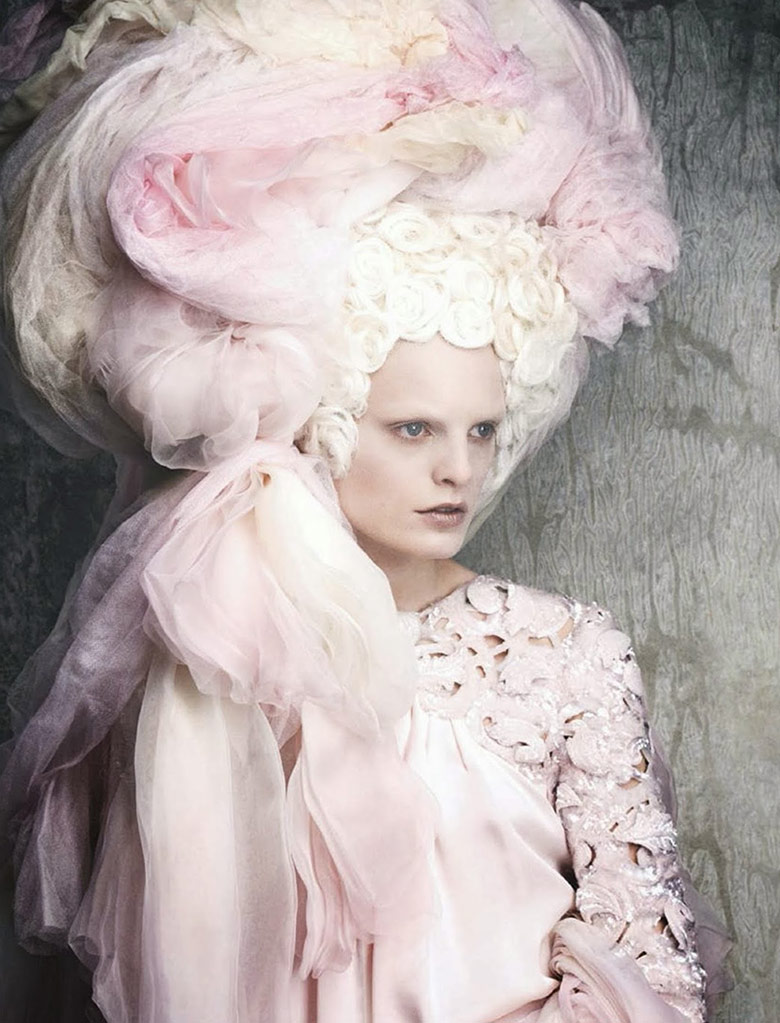 Text by Marija Filipova