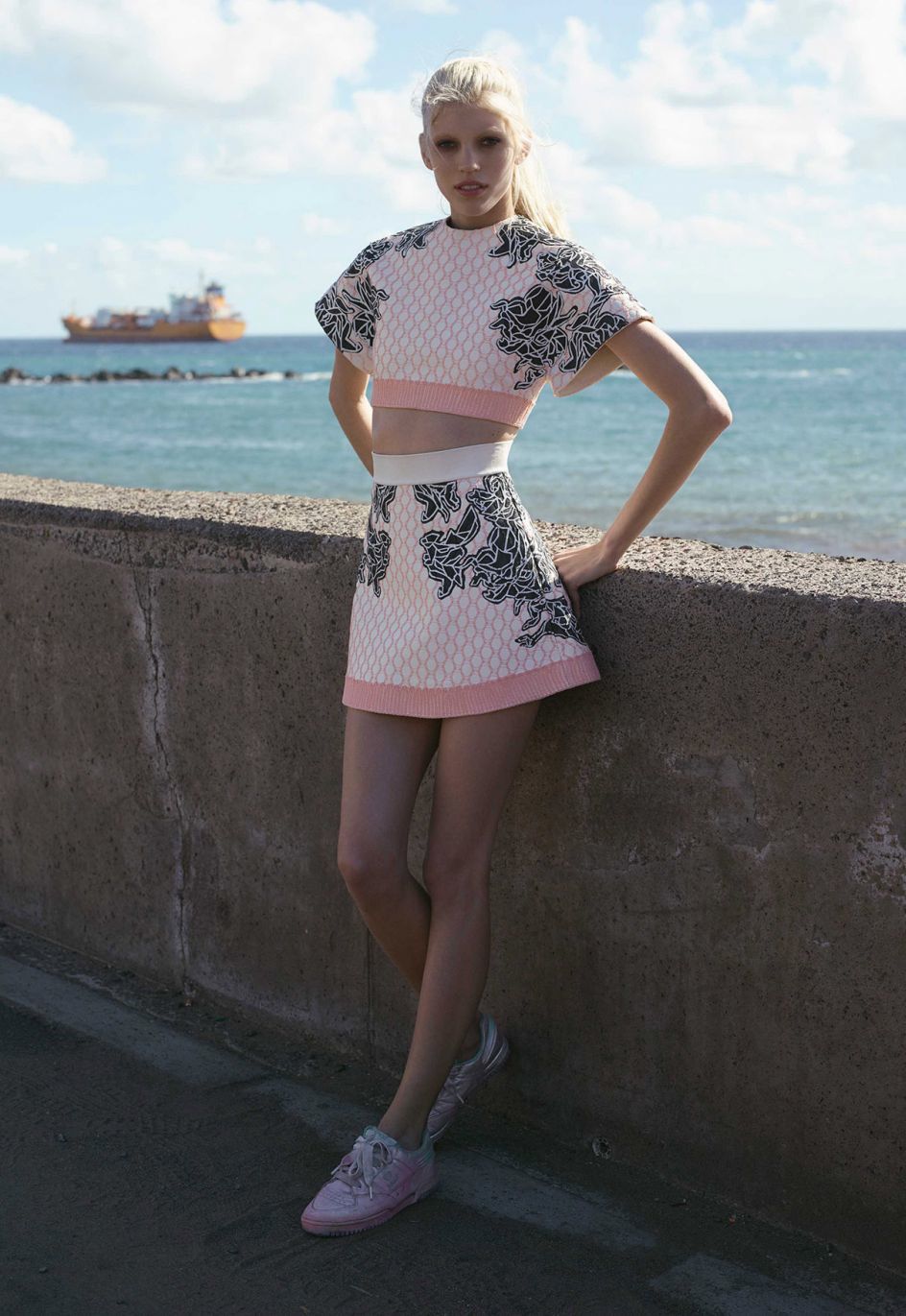 Photographer duo Sean & Seng have captured models Devon Windsor and Robbie McKinnon for the Spring/Summer 2014 issue of Pop Magazine. A lively romance between Devon and Robbie is framed under the heated sunshine. Styled in playful items including glitzy tops, leopard skirts and sneakers by fashion stylist Max Pearmain, the newcomers look striking when lensed by the summery seashore.
SEE ALSO: Devon Windsor by Drew Jarrett for Dazed & Confused January 2014
Enhancing Winsor's green gaze with brown shades is make-up artist Gemma Smith-Edhouse whilst the talents Sean & Seng has gorgeously snapped the rebel couple when taking a stroll along the mesmerizing rocks and palm trees. The fun and vibrant editorial signed Sean & Seng truly reflects Pop Magazine's youngster vibe and works as a beautiful presentation of the fashion scene's rising stars, Devon & Robbie.