Guilty for bringing back the 70's glammed up days is photographer Drew Jarrett in his spread for the January 2014 issue of Dazed & Confused featuring the blondie Devon Windsor.
An upper-state woman who doesn't mind a bit of disco every now and then is gorgeously styled by Emma Wyman while presented through the American new modeling face, Miss Windsor. Her pure and innocent looking facial features are developing a depth within the photographs, combined with her intriguing gaze which almost strikes us with the 'Mona Lisa' effect, like she knows something we don't, the picture's mysteriousness quickly rises.
Hair stylist Cecilia Romero has brought out an updated version of the famous Farrah Fawcett's blonde flow and graced Devon Windsor with it while make-up artist Stevie Hyunh worked on creating a perfect matching eyeshade. With that said, we believe Windsor is ready to 'freak out' Le freak style.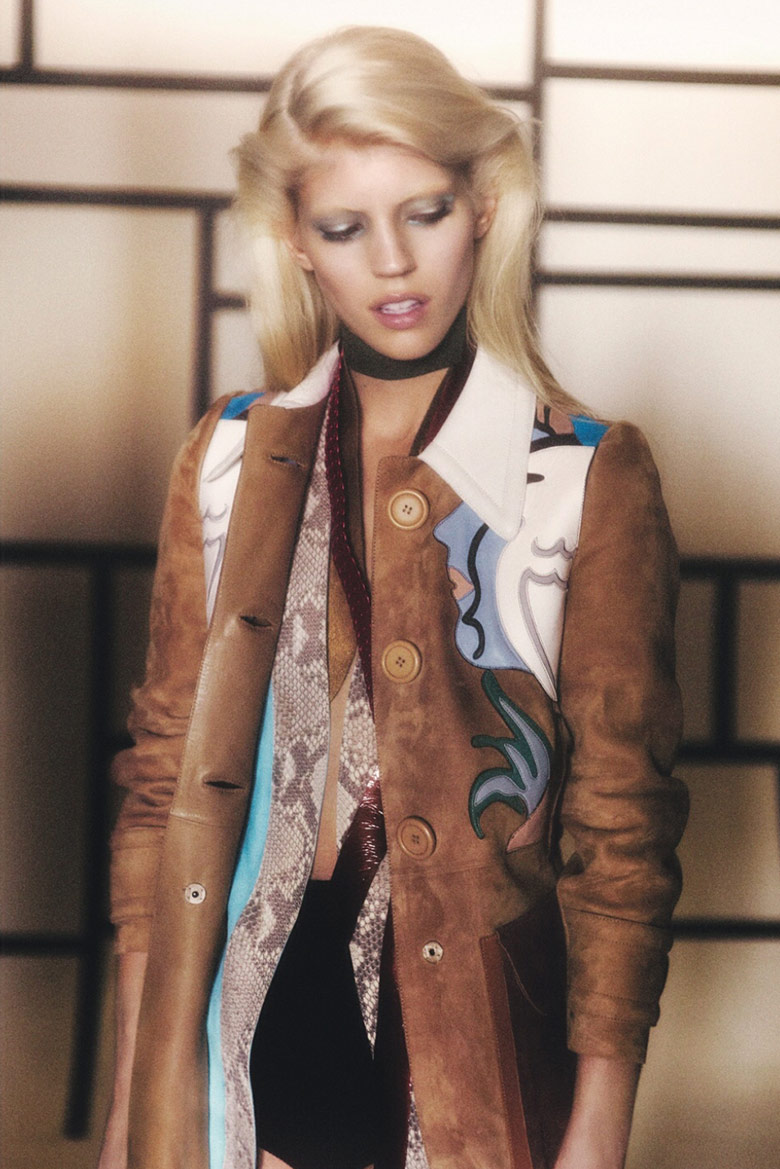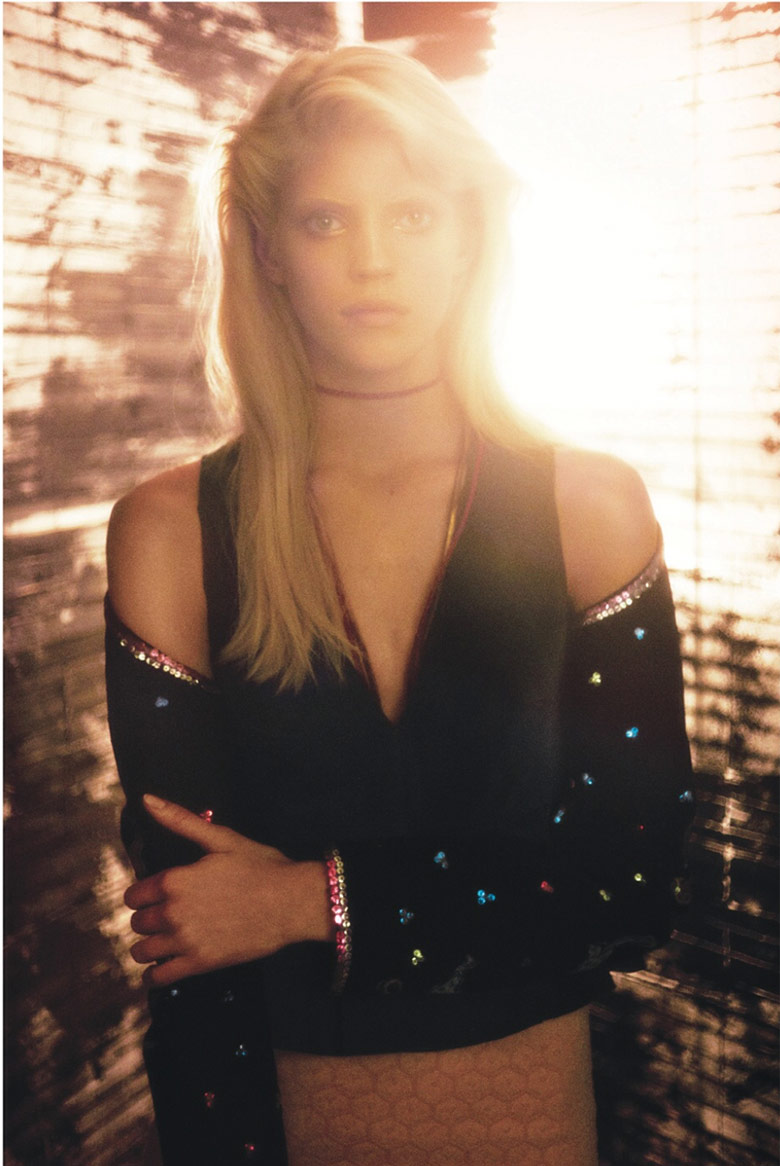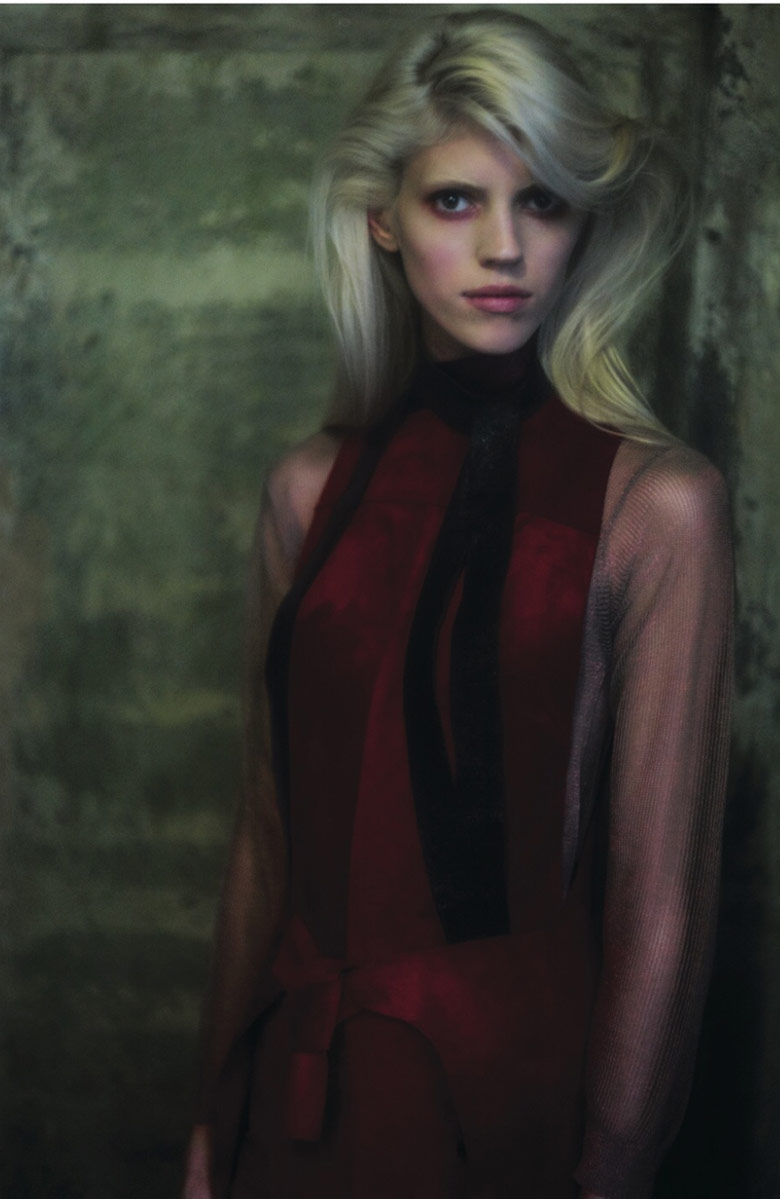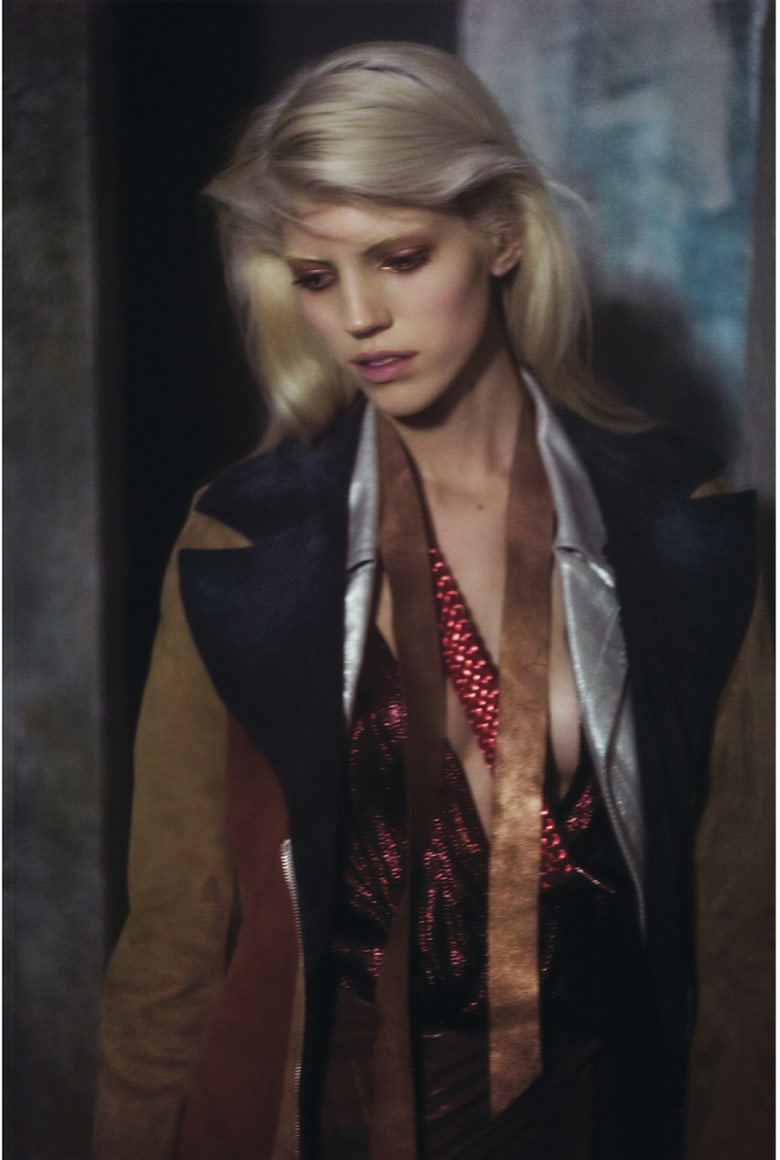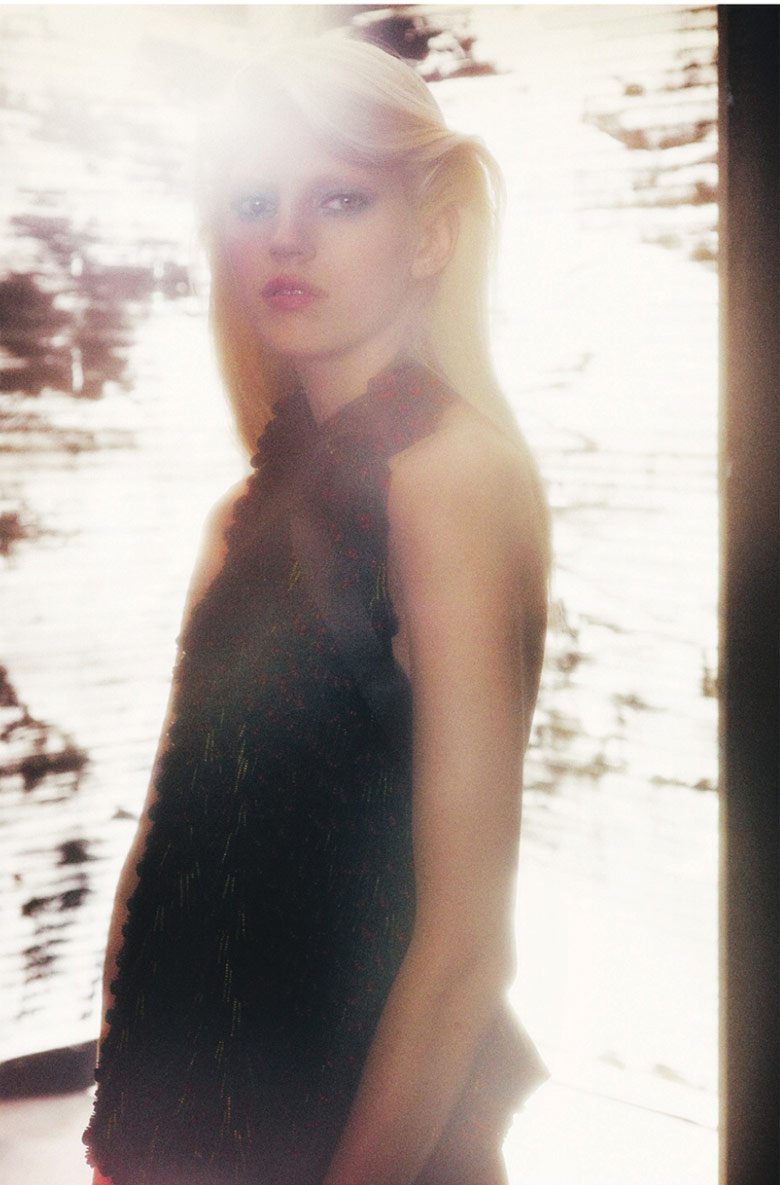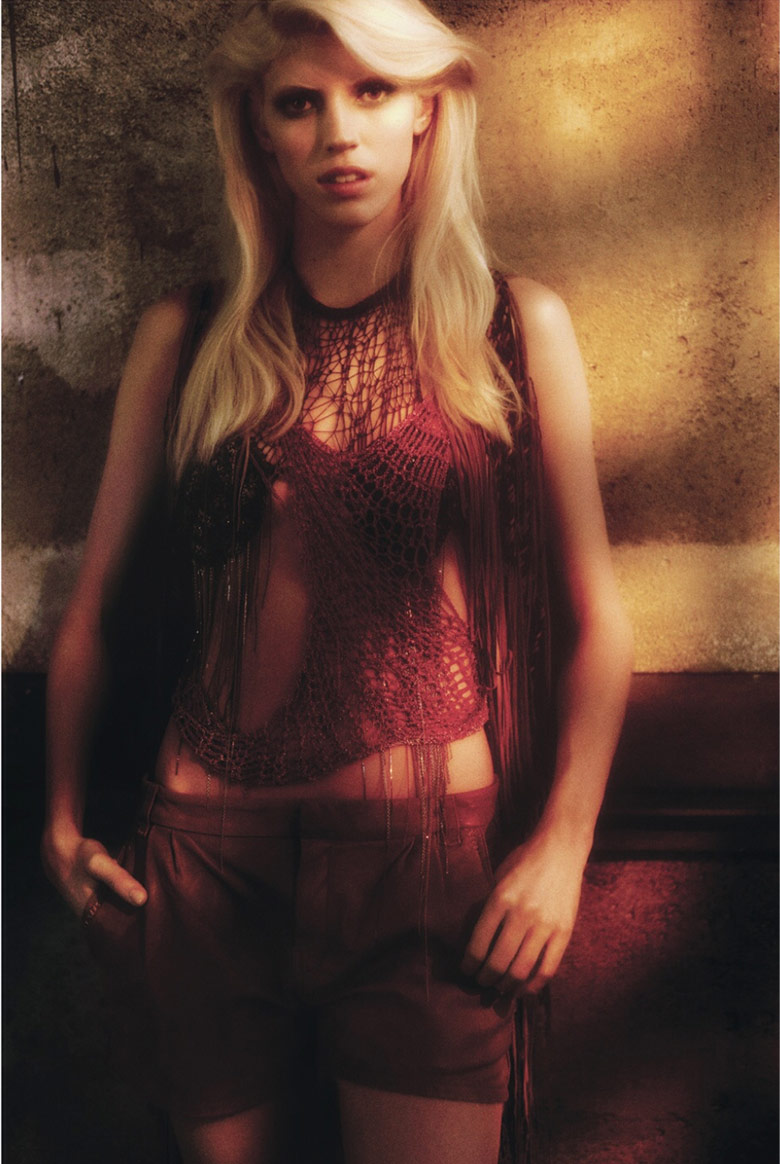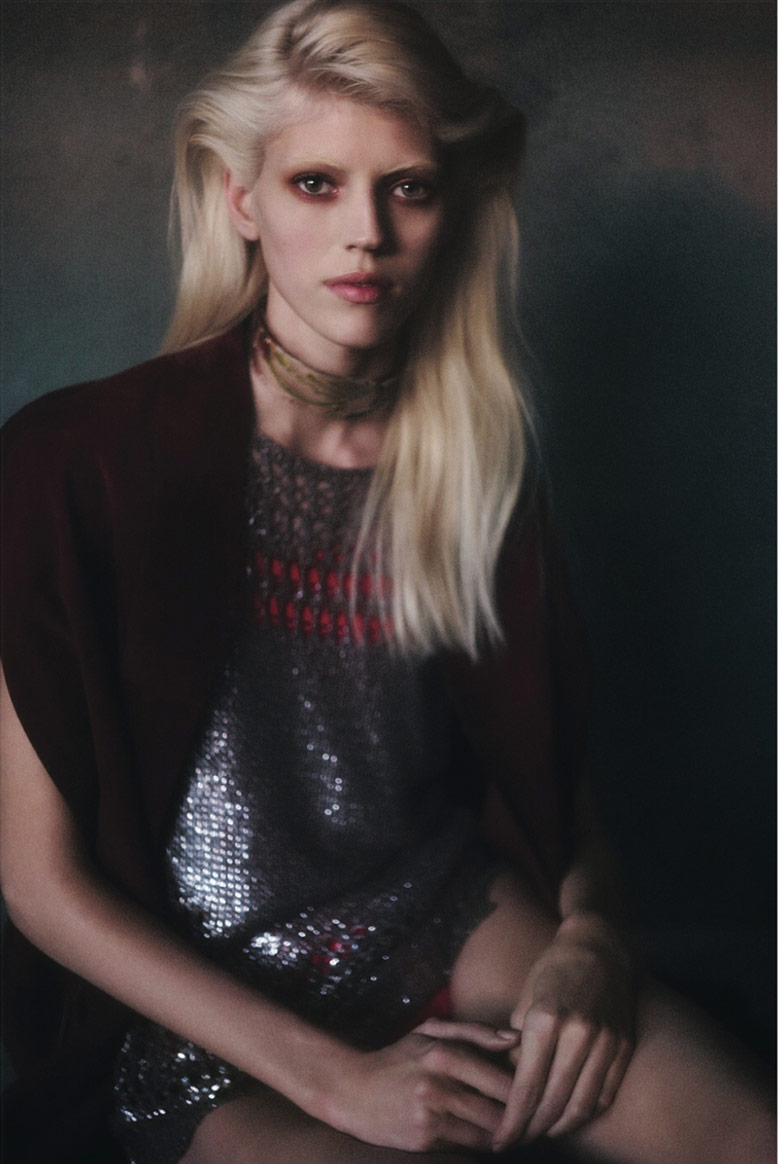 Text by Marija Filipova