Berets and sailor stripes are taking the lead in Will Davidson's editorial for the February 2014 issue of Vogue Australia starring Drake Burnette.
The French aura gracing this spread is barely unnoticeable, stylist Jillian Davison has successfully put together seven looks to complete Drake's chicness to perfectly match photographer Will Davidson's picturesque theme.
Make-up artist Pep Gay has enhanced Drake Burnette's gorgeous characteristics with the touch of his natural tones to create a flawless approach while hair stylist Panos Papandrianos has left her brown hair to take its own path, with a hint of his talented impact.
With the help from key clothing such as polka dot scarves, berets, dungarees and stripes combined with props including a bicycle and basket filled with flowers, it seems like the only thing missing in Davidson's black and white photographs is a French baguette poking up to take action.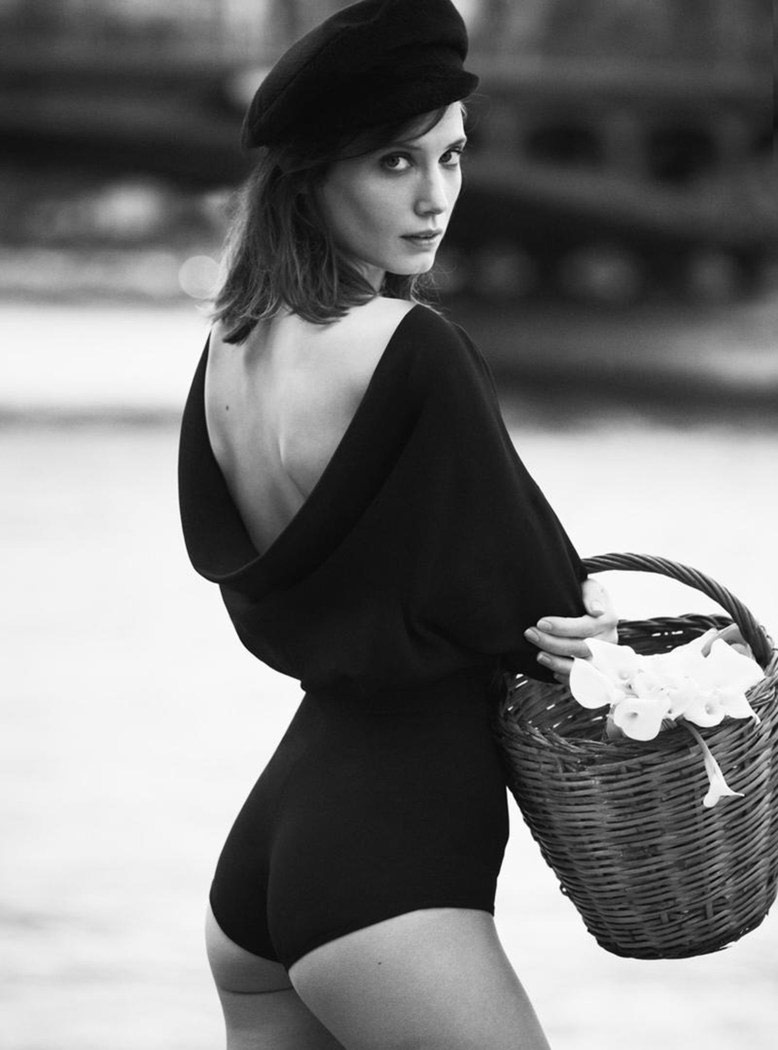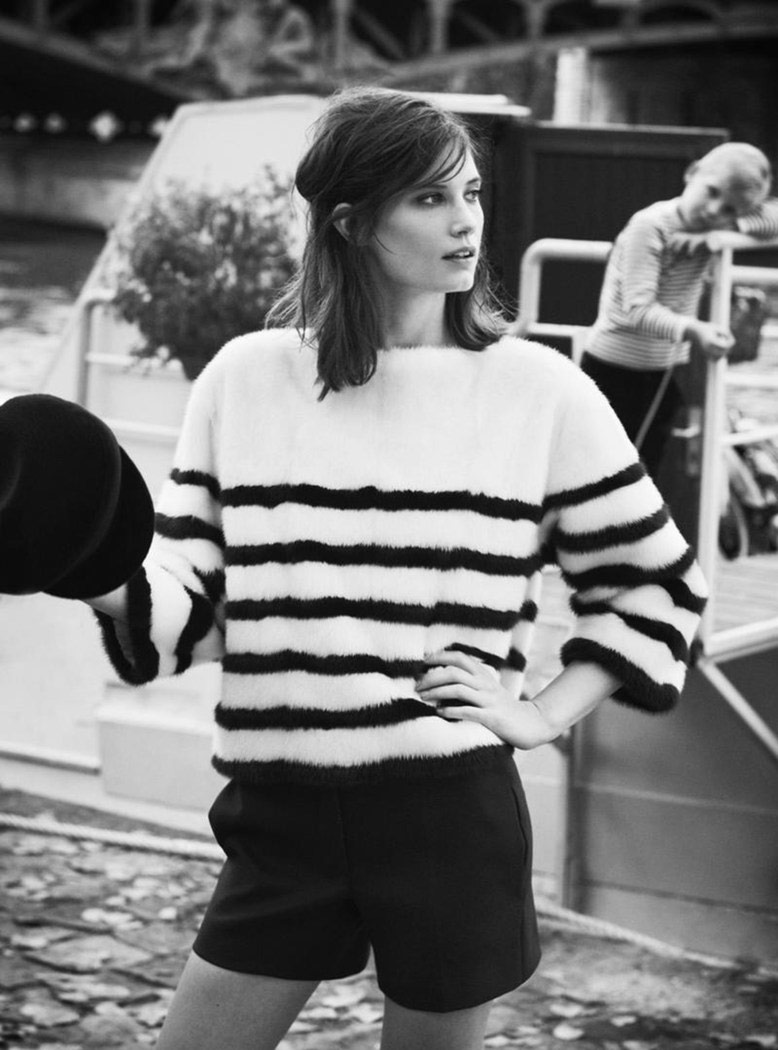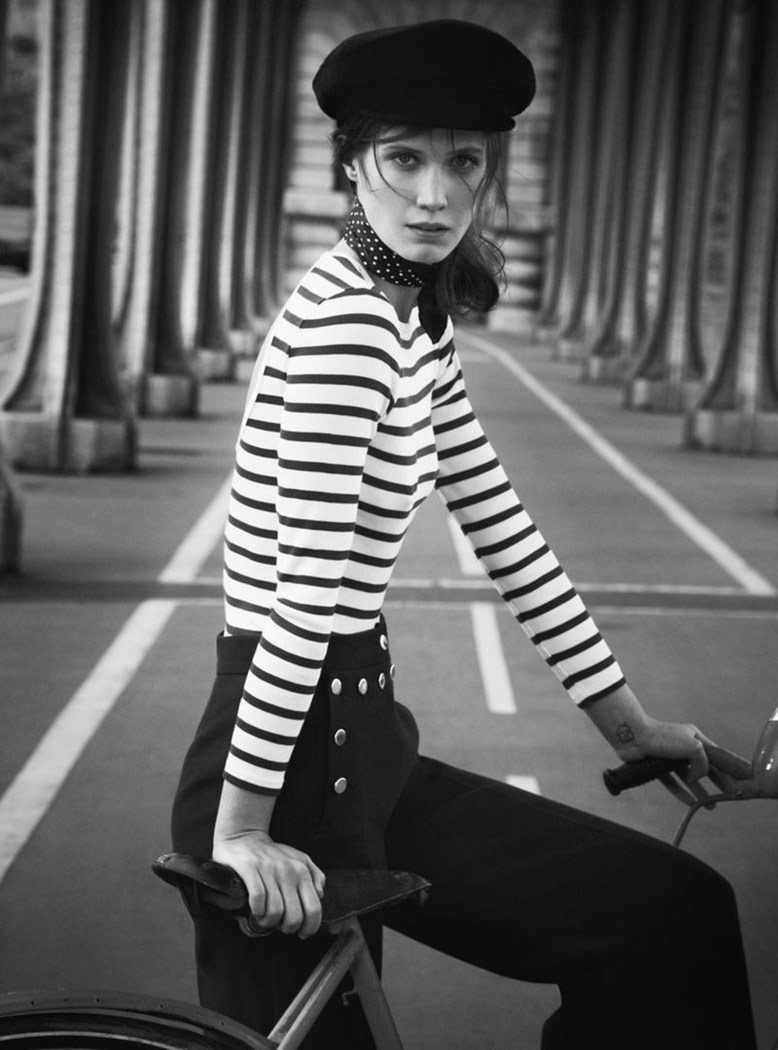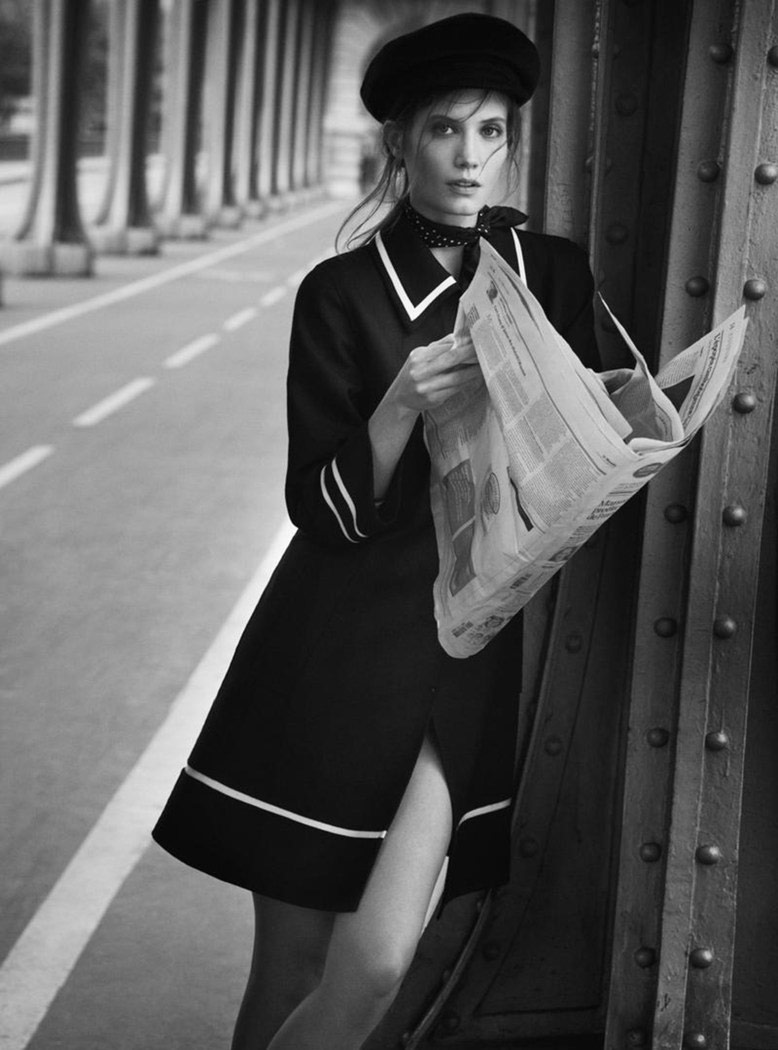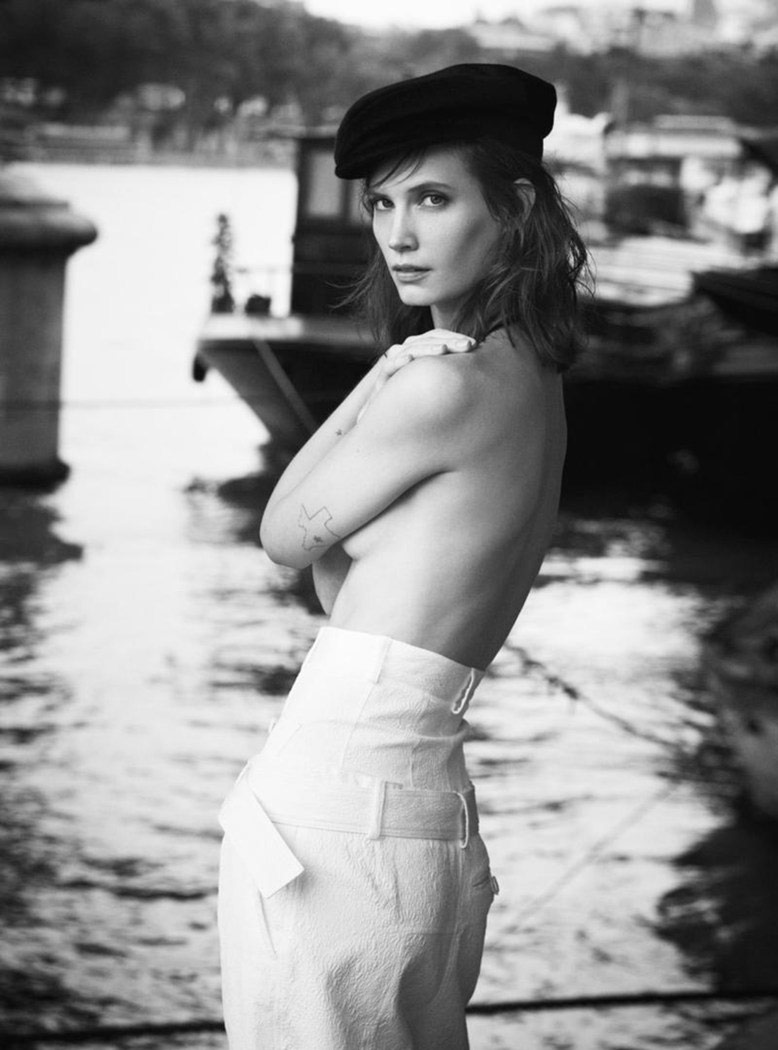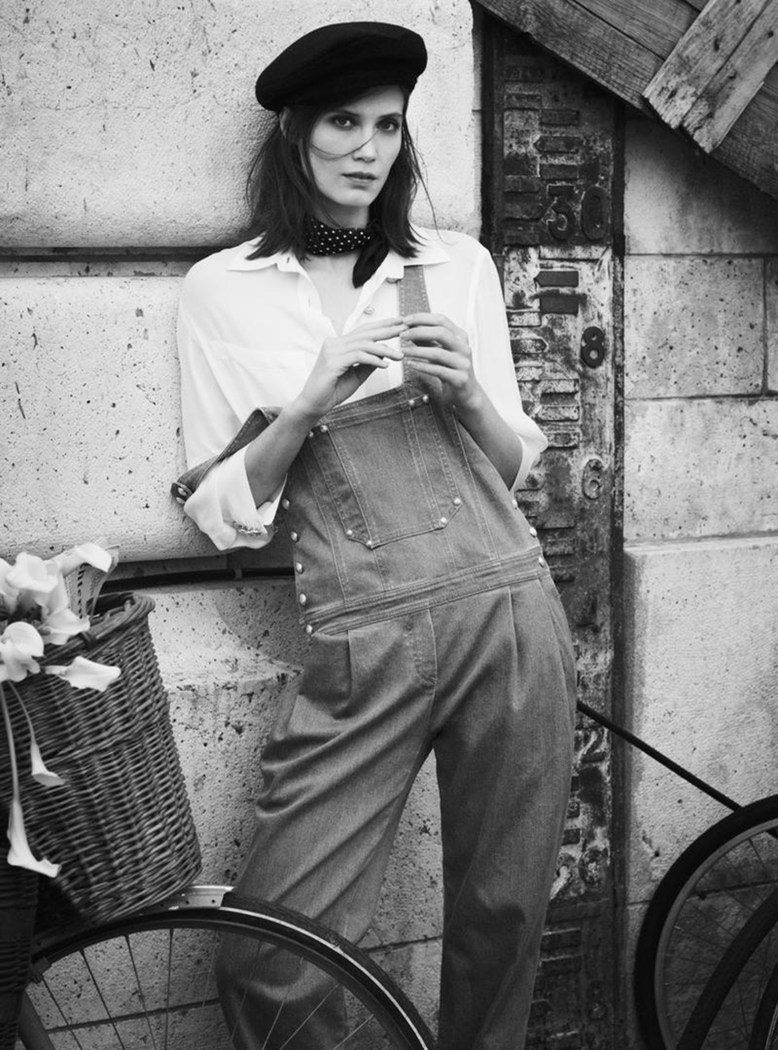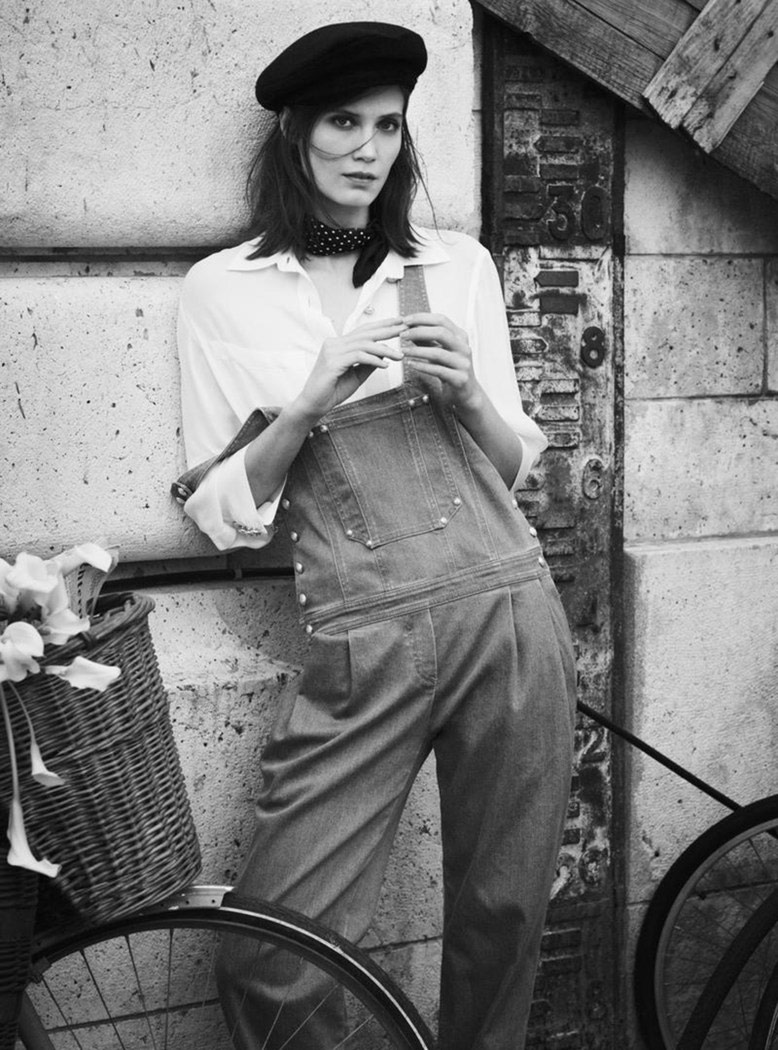 Text by Marija Filipova