A natural and somewhat vulnerable Edie Campbell is captured by Alasdair McLellan for the cover of the spring 2014 issue of i-D Magazine.
SEE ALSO: Edie Campbell & Elliot Vulliod for Sandro Spring/Summer 2014 Campaign
The quirky and adorable Edie Campbell is revealing her bare skin when framed by the British photographer Alasdair McLellan. Styled by Sarah Richardson in what seems to be a small tube top, UK's model of the year has truly stripped down to expose a somewhat different Edie from what we are used of seeing.
In the hands of one of i-D's original talents, Alasdair McLellan, whose expertise is to tease out the model's natural self in his striking photographs, model Edie Campbell's pure innocence strikes through.
Responsible for styling Campbell's short black hair is Akki while Miranda Joyce has taking on Edie's facial features to enhance the British model's natural beauty.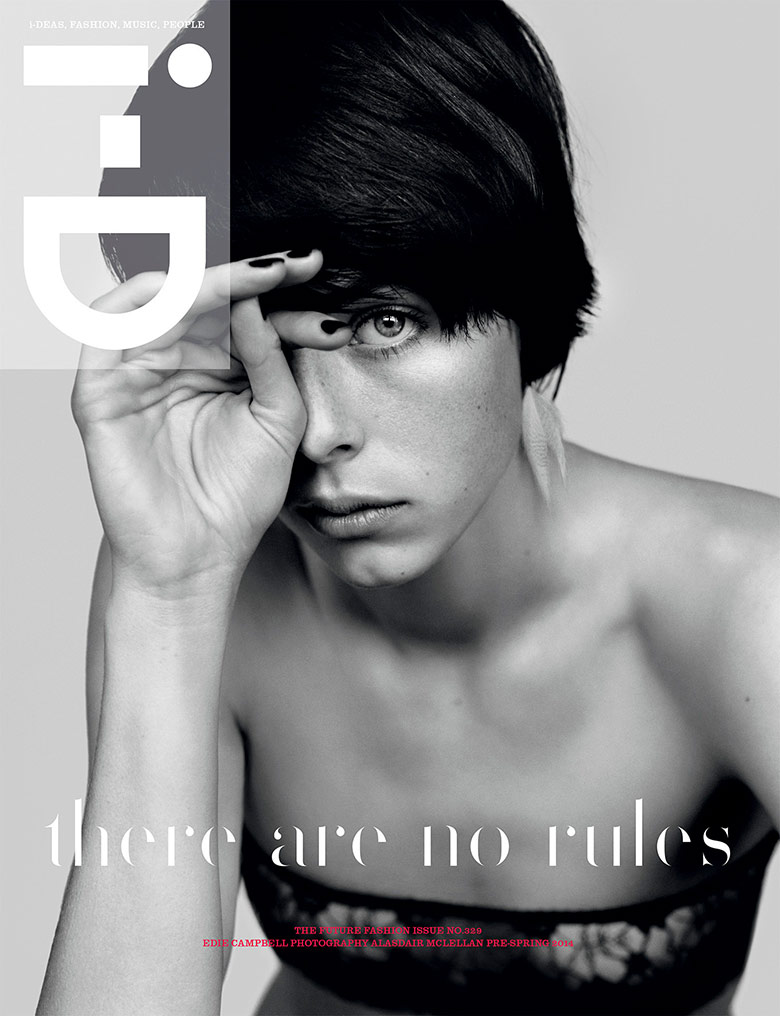 Text by Marija Filipova