Feathered hats and bulky knits are modeled by Elisabeth Erm in the January 2014 issue of Vogue Germany, framed by photography duo Claudia Knoepfel & Stefan Indlekofer.
They are recognizable for their talent of capturing natural surroundings with a hint of sensuality, Claudia Knoepfel & Stefan Indlekofer are a duo to count on when photography and fashion collides.
Estonian beauty Elisabeth Erm is taking on the wild living nature one bare leg at the time! When the classic jeans are left aside, Erm matches her skin with big warmer chunky knits and a big black hat, a relaxed look brilliantly styled by Nicola Knels.
Erm's hair carries a somewhat free-spirited charm which hair stylist Rita Marmor can proudly take credit for. Her make-up is kept very clean and simple by the very talented Itsuki, to embody the shoot's deserted and carefree natural vision which the brilliant photography duo clearly had in mind.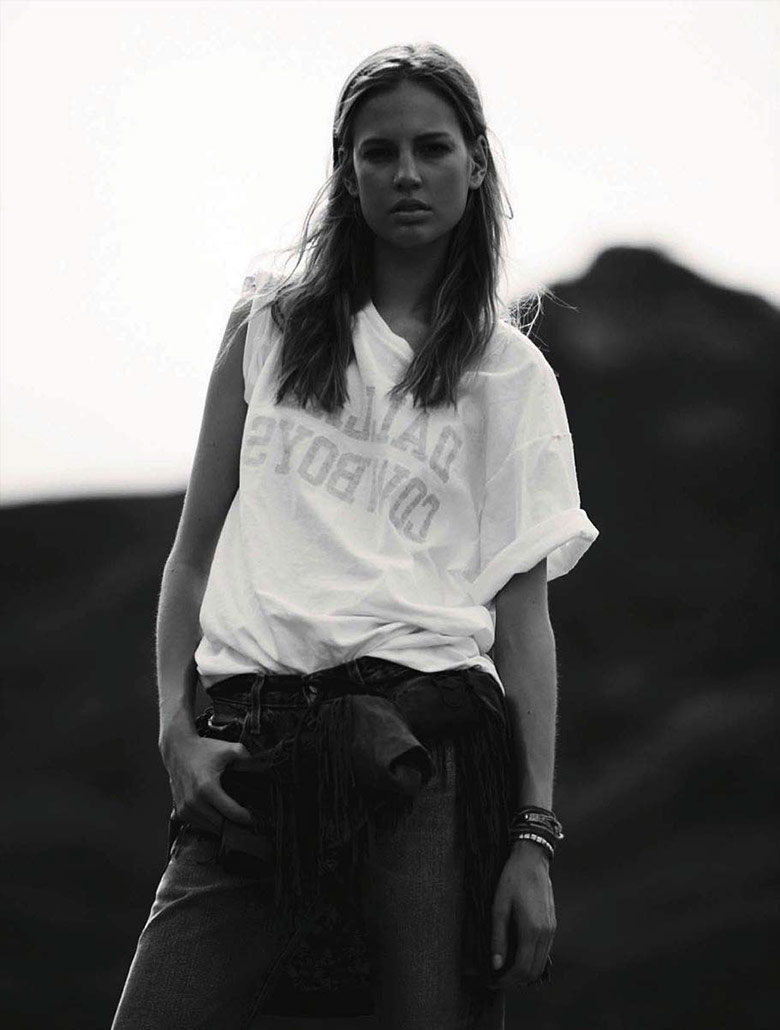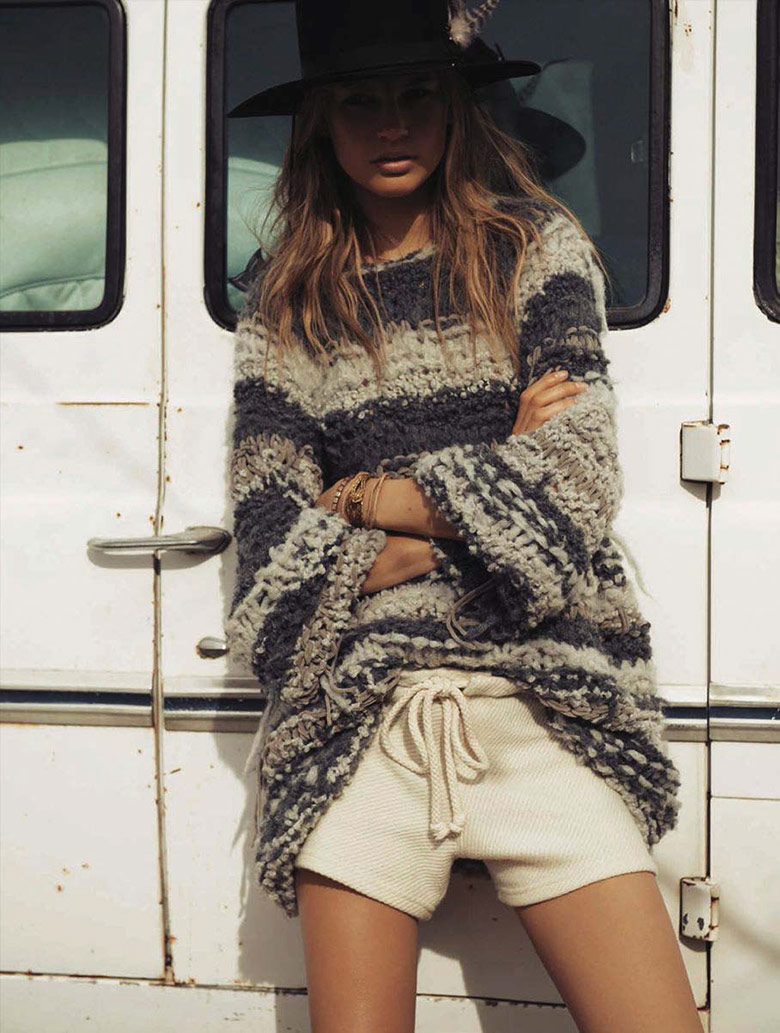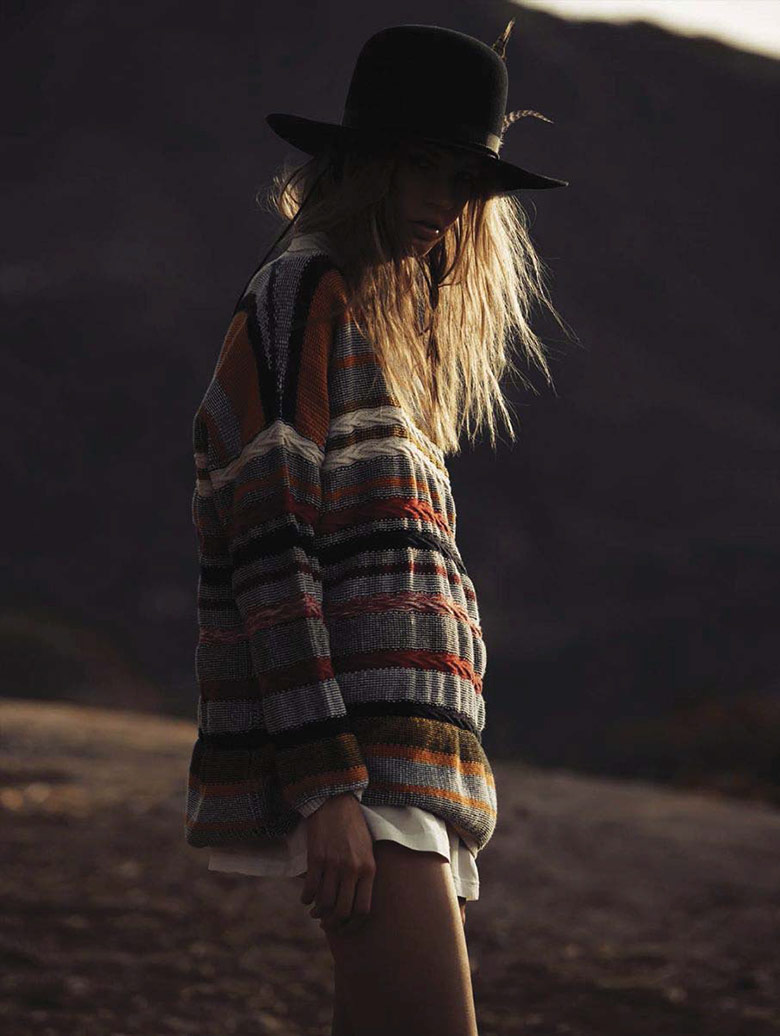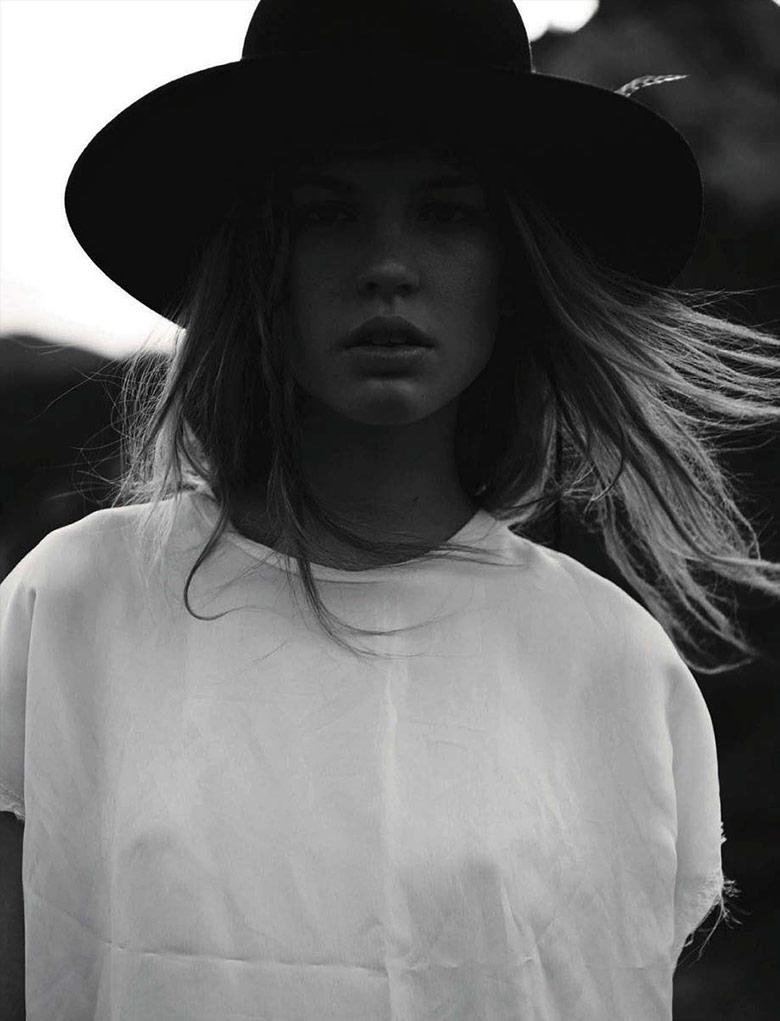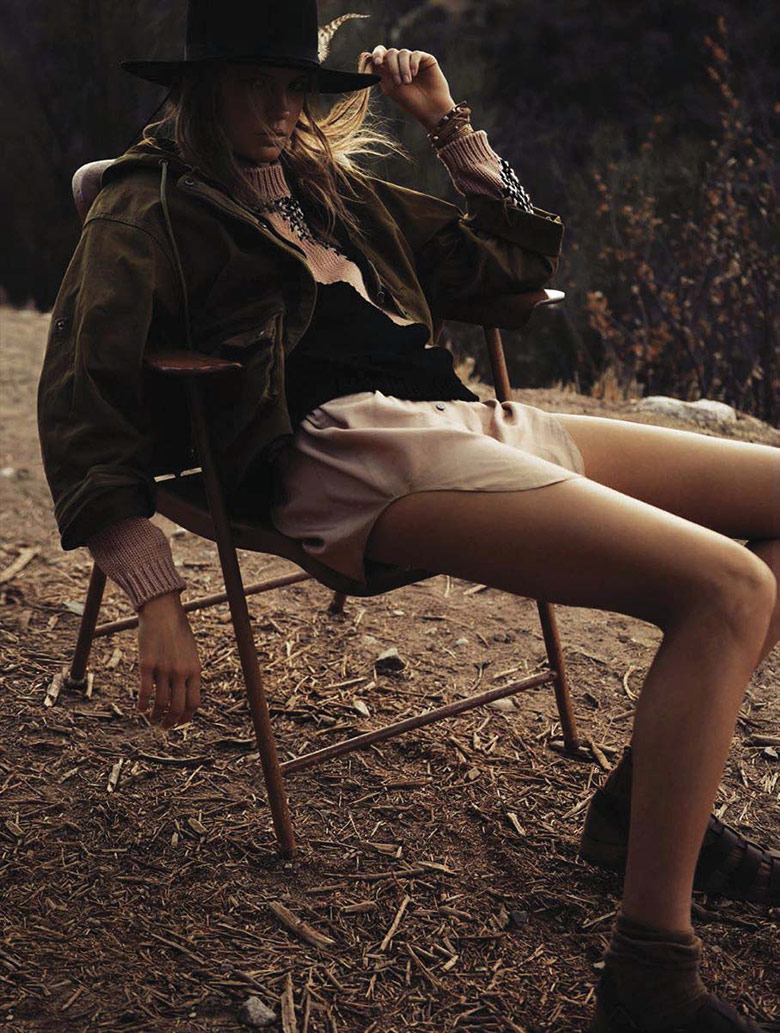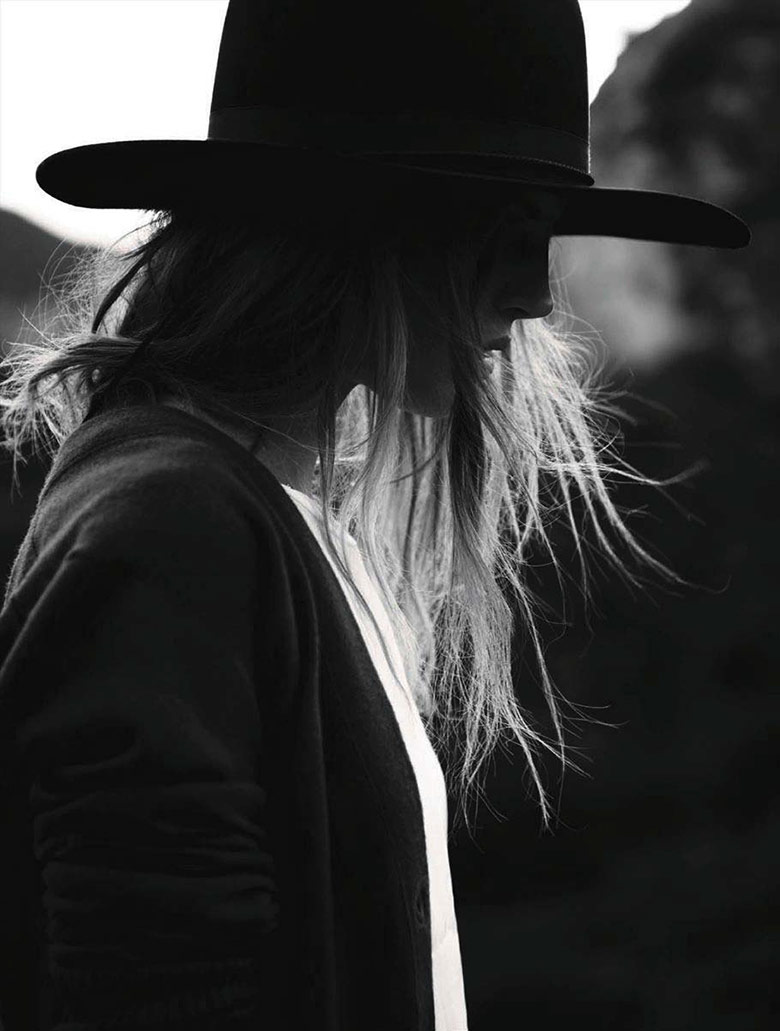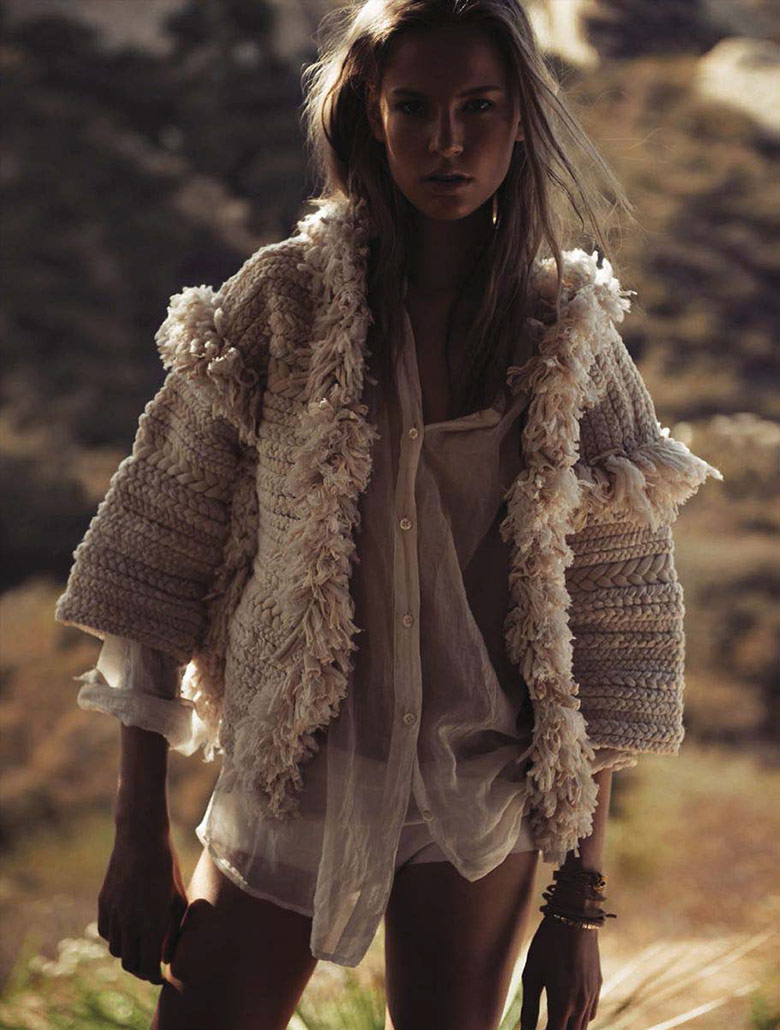 Text by Marija Filipova