Simplicity takes its course through out model Emma Champtaloup in the February 2014 issue of Vogue Russia photographed by Catherine Servel.
Rookie Emma is showing off her elegant self when posing in minimalistic clothing styled by Svetlana Tanakina. It is a true battle between the designers, Anthony Vaccarello, Prada, Céline, Alexander Wang and Giorgio Armani are just a few of many great brands to take part of Catherine Servel's editorial.
Posing in a bright and delicate bedroom surrounding, Emma Champtaloup is working an edgy hairdo created by hair stylist Marki Shkreli while make-up artist Alice Ghendrih has gone for a natural eye make, laying his focus on enhancing Champtaloup's soft pink pout.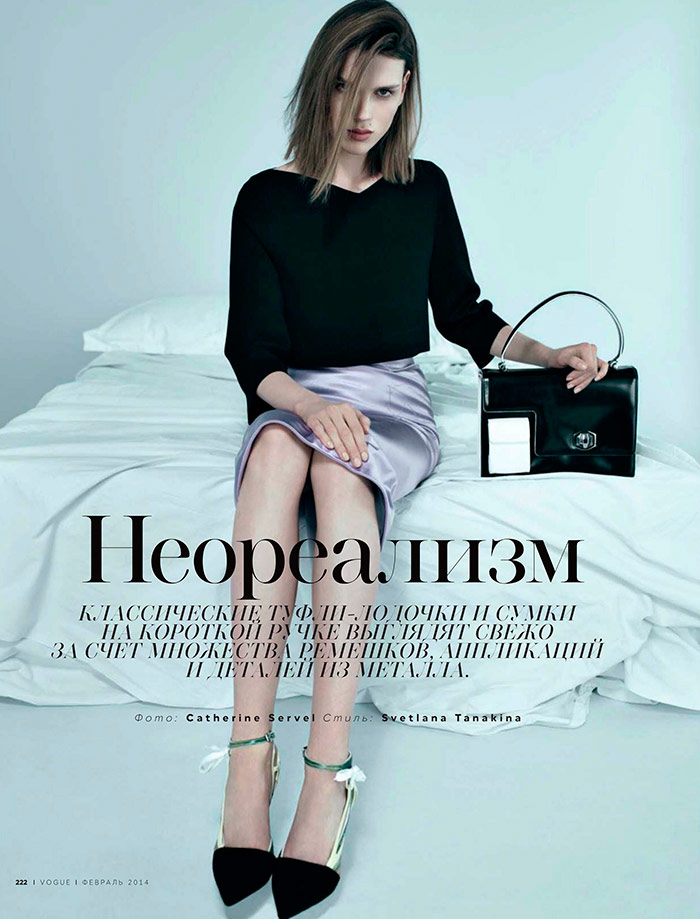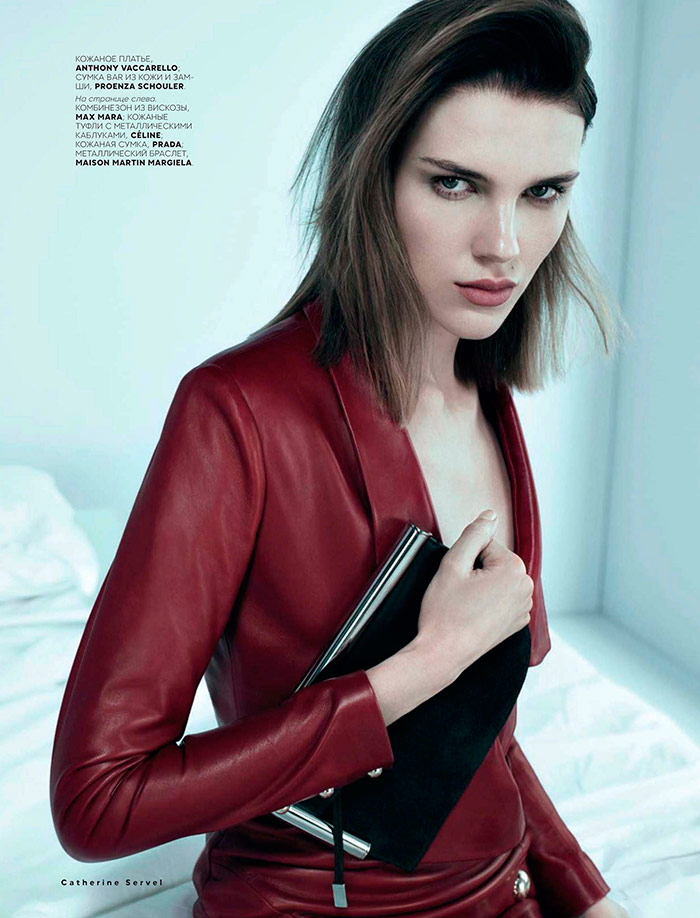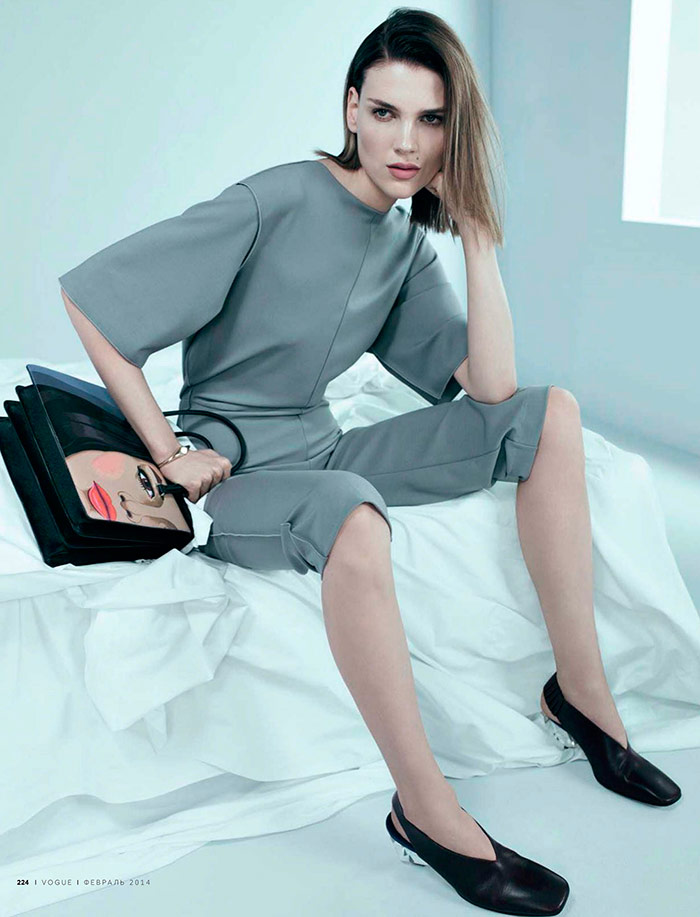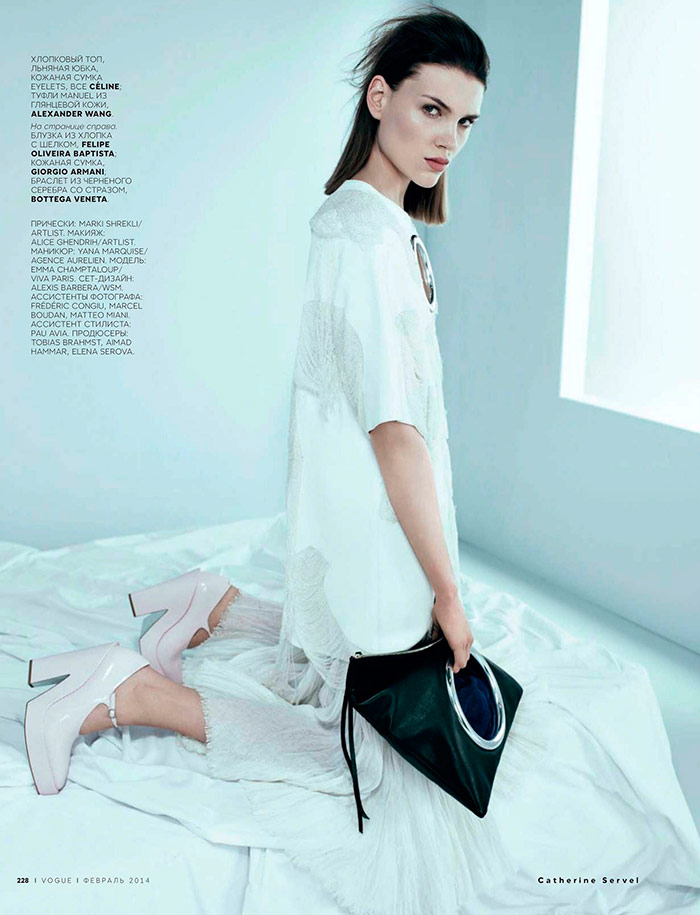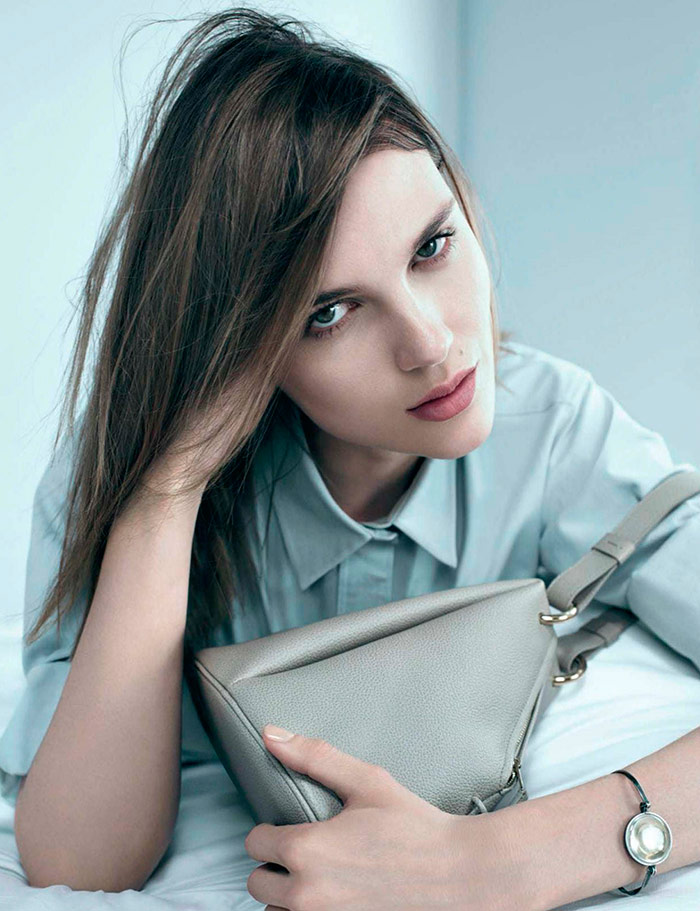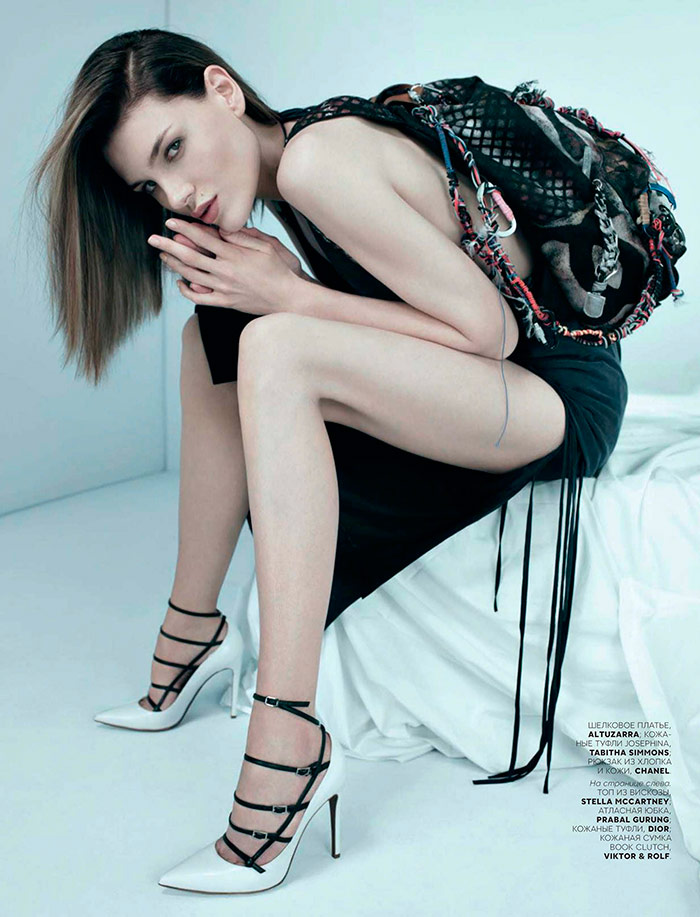 Text by Marija Filipova