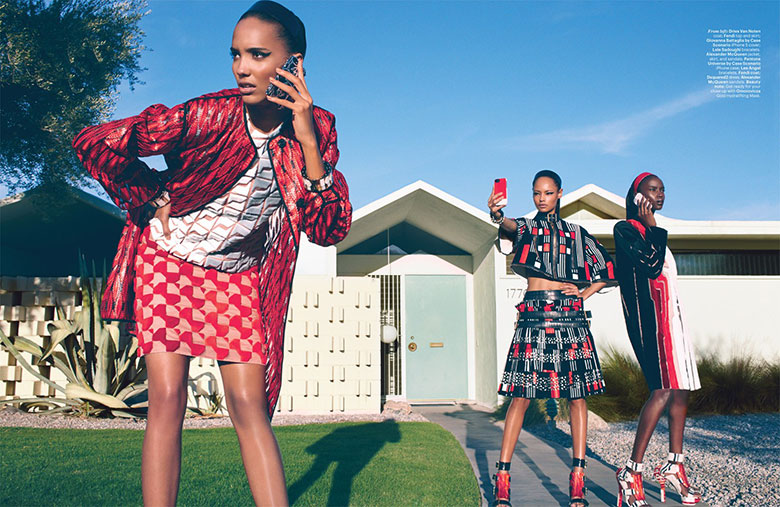 Selfie madness is captured through Emma Summerton's lens in her story 'Selfie Absorbed' for the March 2014 issue of W Magazine starring Malaika Firth, Riley and Cora Emmanuel.
SEE MORE: Miley Cyrus for W Magazine March 2014 by Mert & Marcus
Now once the word 'selfie' has laid it's mark in the global dictionary, photographer Emma Summerton felt the need to portray our social media addiction in her latest spread for W Magazine. Models Malaika Firth, Riley and Cora Emmanuel are all framed when taking selfies of themselves while posing in stylist Giovanna Battaglia's colorful clothing in the sun-kissed environment.
Hair stylist Neil Moodie has graced the models with identical hairdos, each working slicked back hair embellished with a thick diadem almost 'Gossip Girl' looking, while make-up artist Mathias van Hoof has added a thick eyeliner and a pale lip to the model's striking facial features.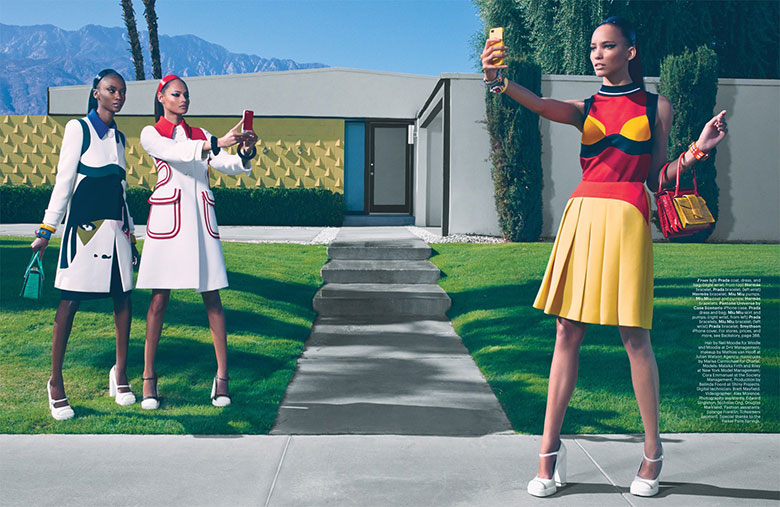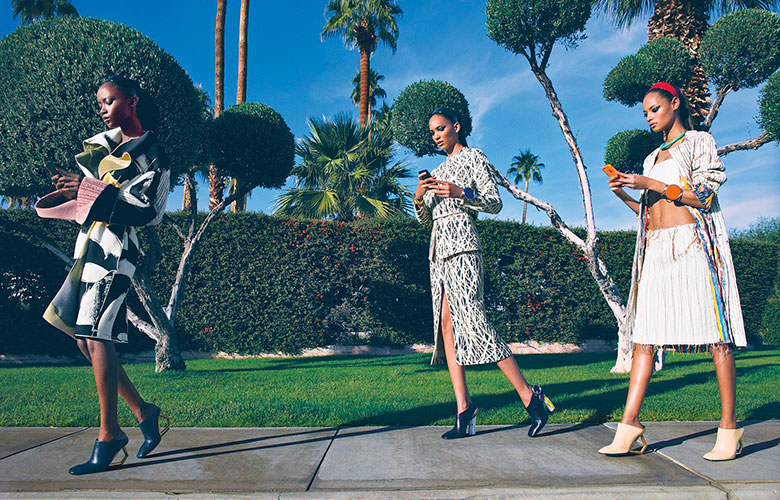 Text by Marija Filipova