Dressed up in the heat of the night, a very chic Esther Heesch is captured by fashion photographer Horst Diekgerdes in the story 'Isikla Vals' for the December 2013 issue of Vogue Turkey.
Diekgerdes and Heesch have put their heads together to establish this glamorous and somewhat mysterious spread. Esther is seen posing in extravagant clothing including feathers and polka dot stockings combined with graceful dresses, a reminder for us to acknowledge that the evening of elegant party wear is only weeks away.
Konca Aykan, the fashion editor of Vogue Turkey and also the stylist of Diekgerdes shoot has managed to portray the romanticism the sacred night brings with the help from designers such as Gucci, Christian Louboutin, Mawi, Jason Wu and the luxurious lingerie house Agent Provocateur.
With Hollywood glam written all over Esther's long blonde hair by Marki Shkreli, and a red tone lip created by the brilliant make-up artist Lauren Parsons, this editorial has an unnoticeable seductive halo.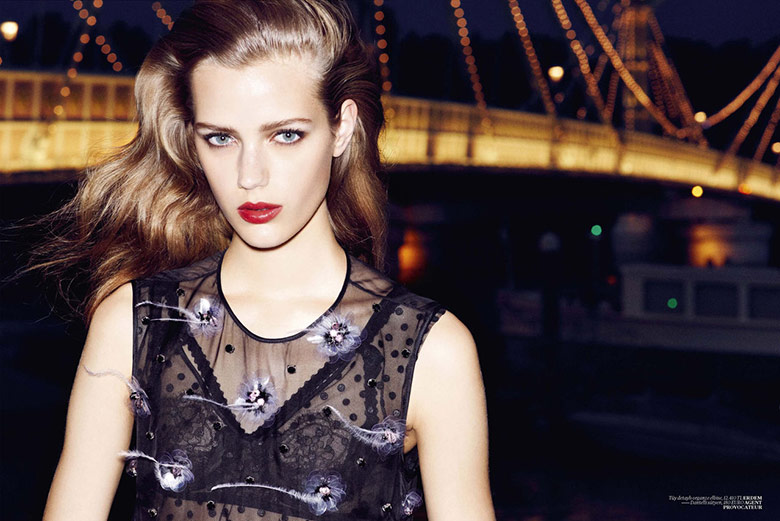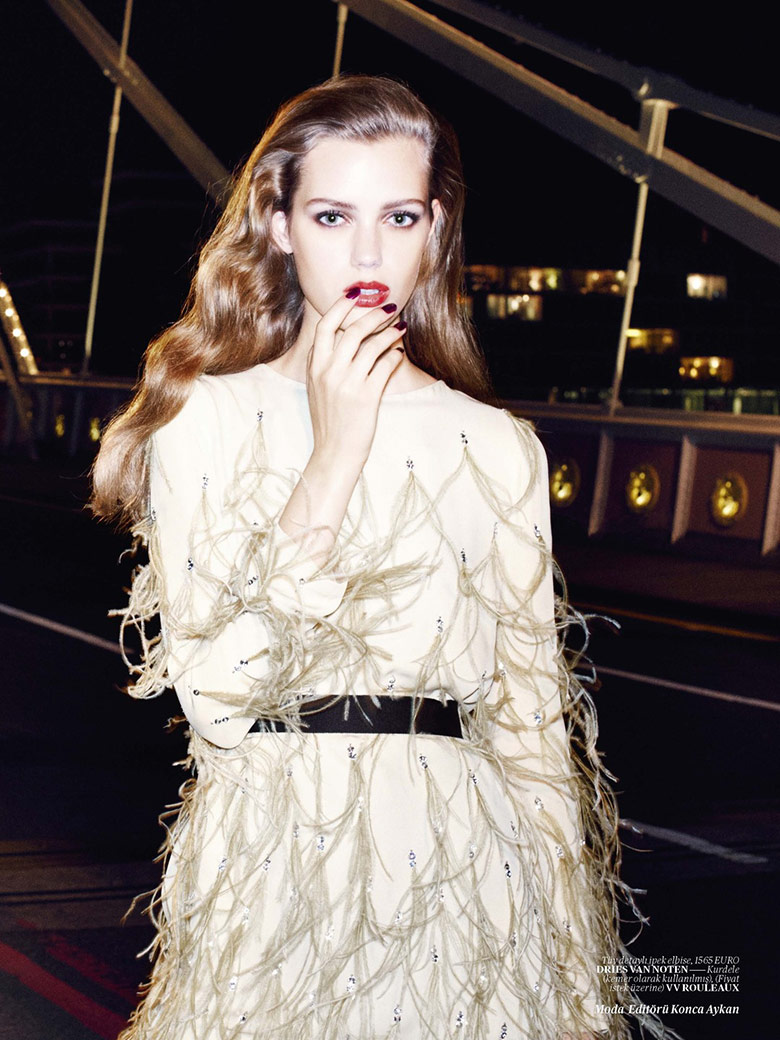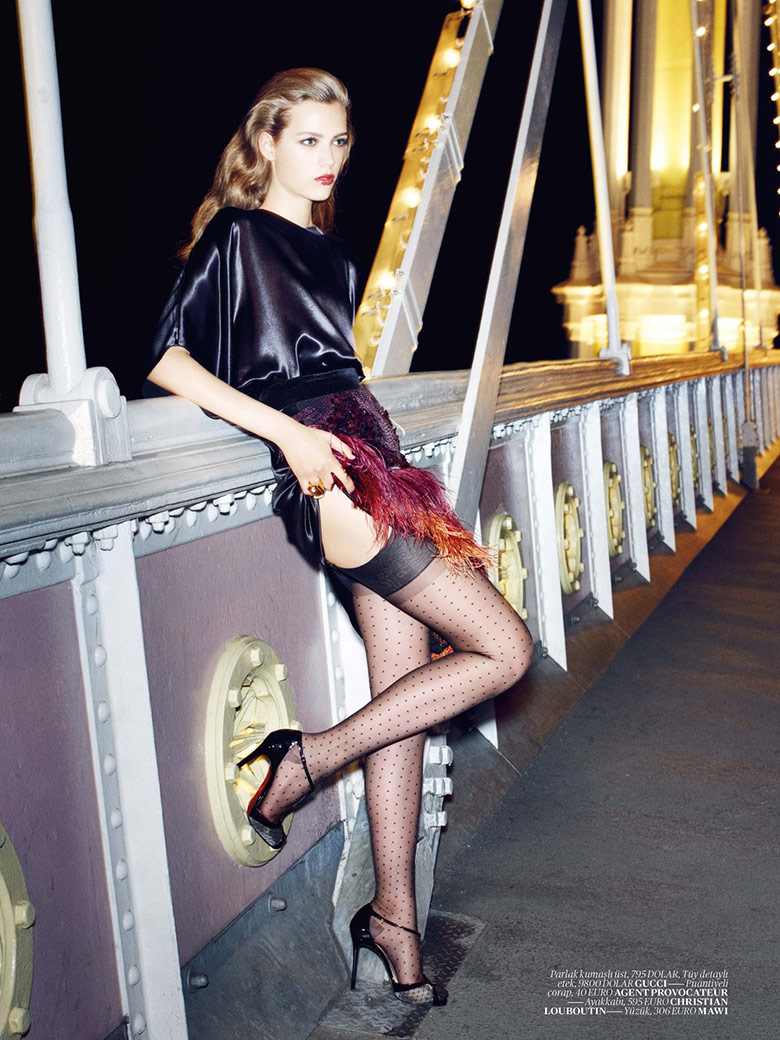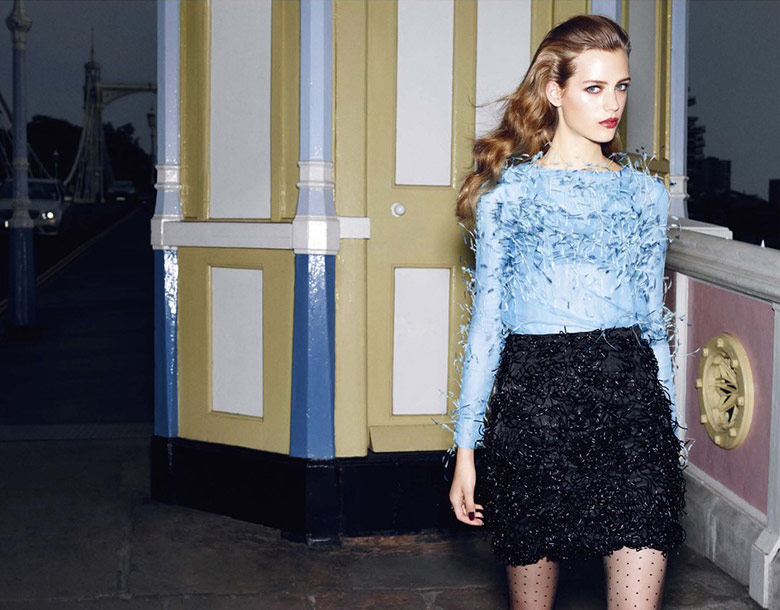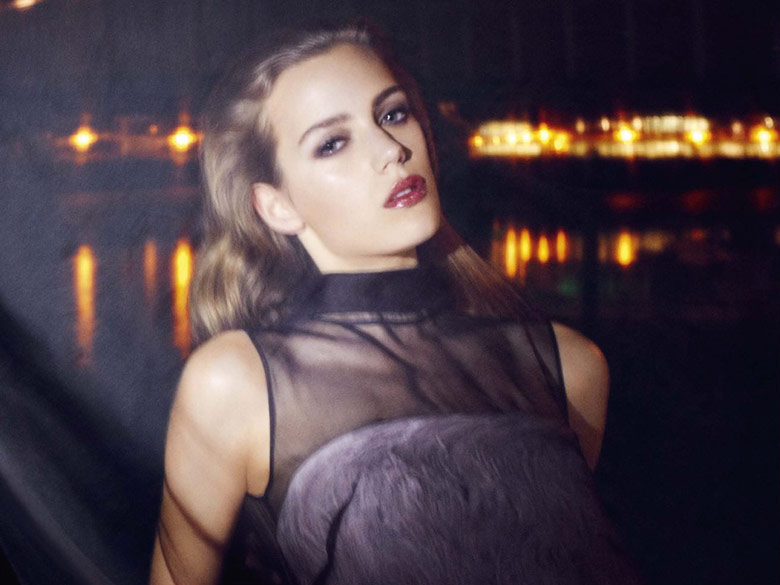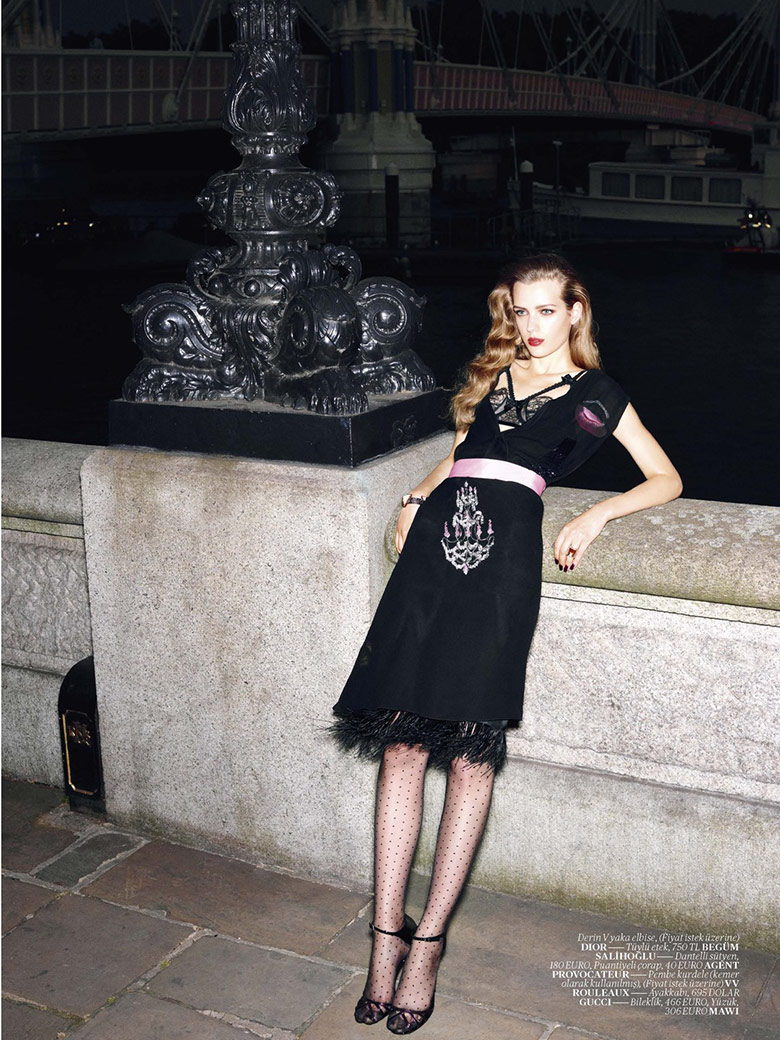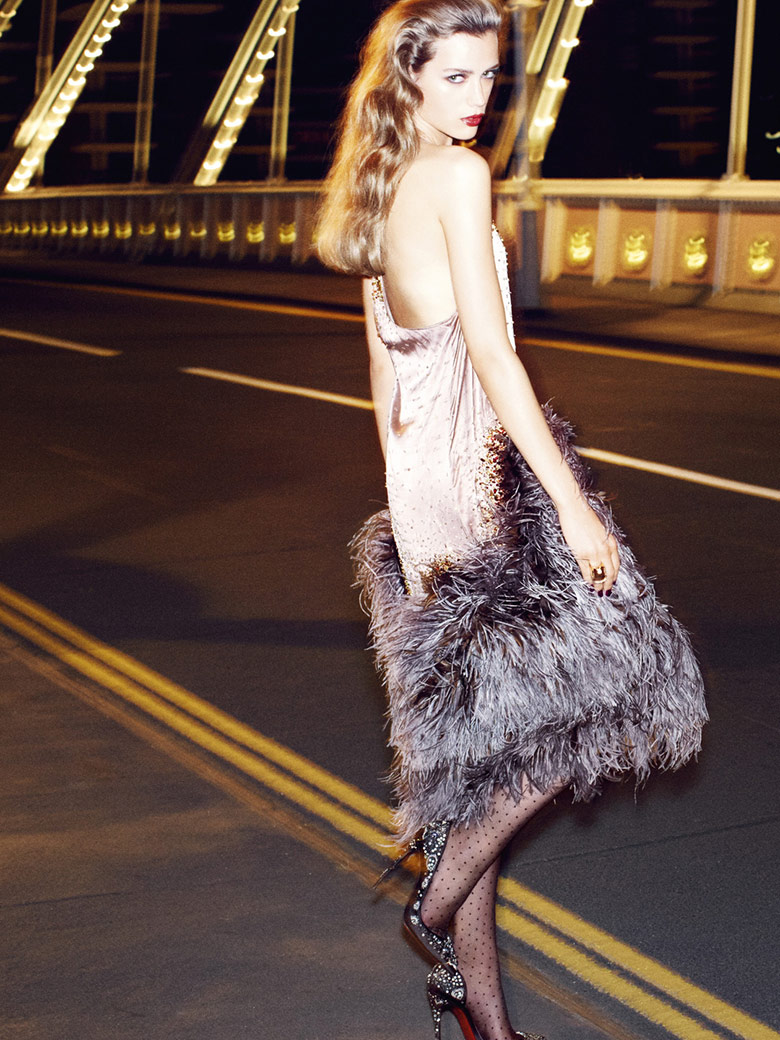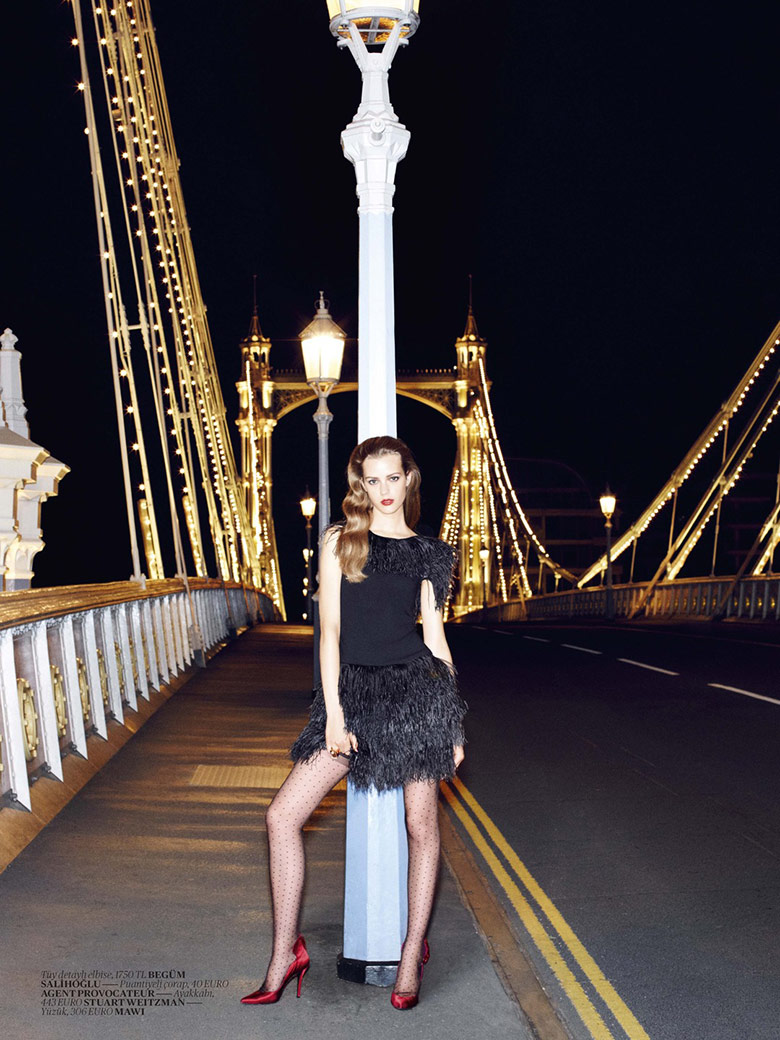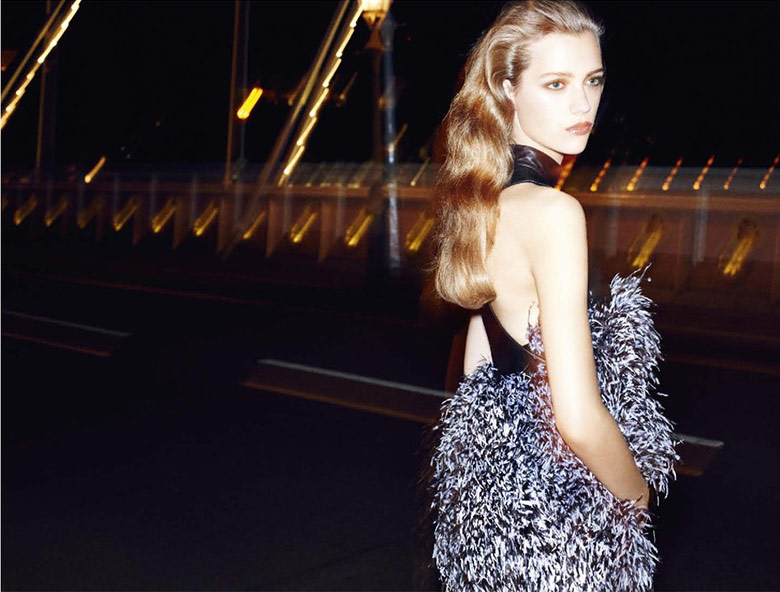 Text by Marija Filipova