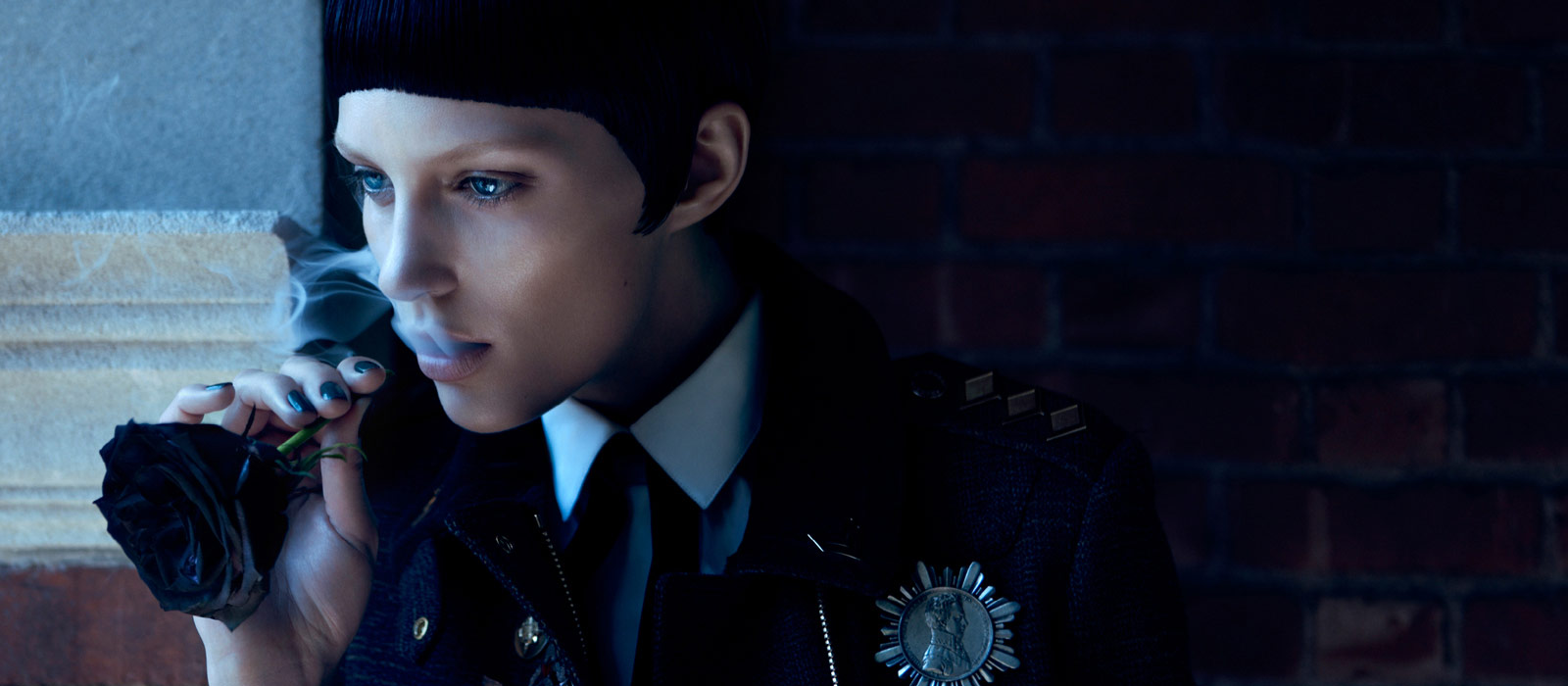 Camilla Akrans
Exclusive Interview
Do women ever look more beautiful than they do in Camilla Akrans' photographs? Anyone familiar with Camilla's portfolio of work would have to conclude it's unlikely. Many photographers can make models look seductive, but no one portrays feminine beauty quite like Camilla can. Her vision is compelling not only because she makes her models look so sensual, but because she depicts her models as women any woman would wish to be: confident, alluring, and strong.
It's no surprise, then, that Mrs. Akrans has been commissioned to shoot campaigns by such an illustrious list of fashion brands, ranging from Blumarine, Diane Von Furstenburg, and Missoni to Hermès, Cartier, and Chloe. Or that she's been in constant demand for a decade from magazines including Harper's Bazaar, Numéro, and a globe's worth of Vogues—her images bring the page to life with vivid color and sensuality.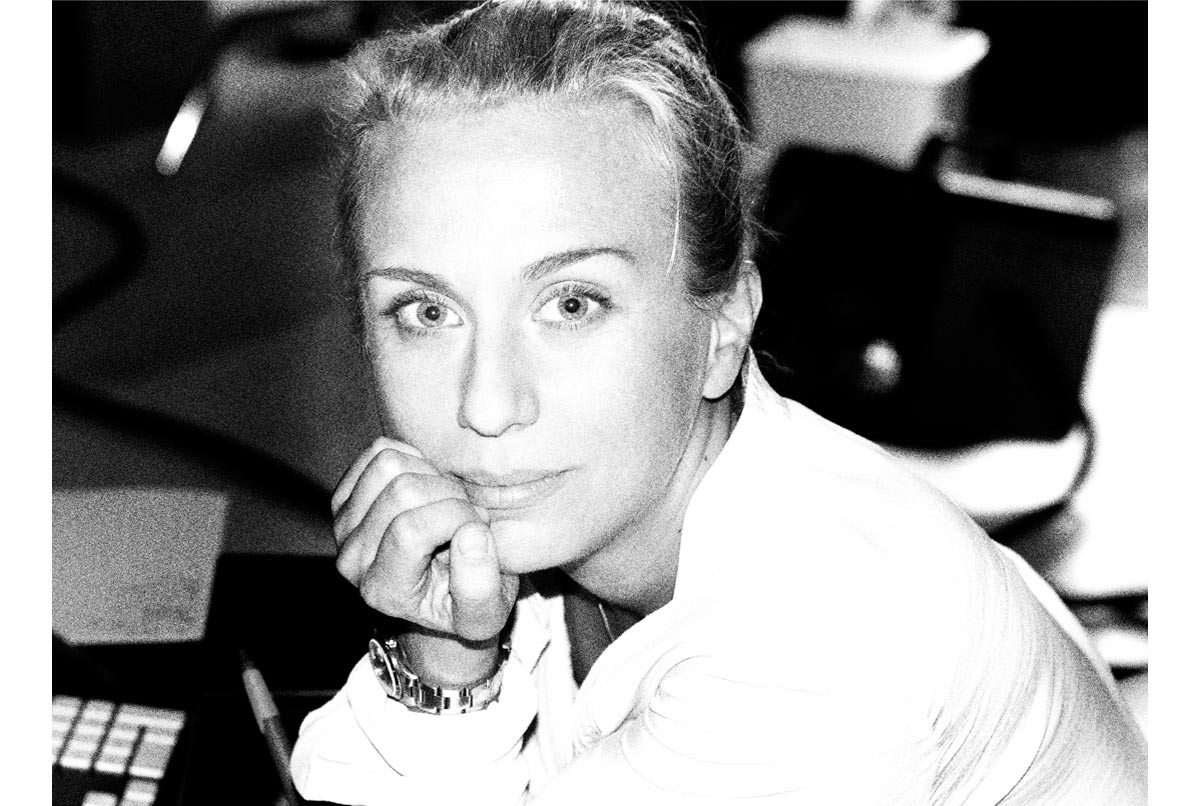 The women I want to portray are someone that I would like to represent myself. I have a strong belief that my work comes from me as a person rather than my gender. But then of course my person might have been different if I was a man.
Why there aren't many female photographers in this industry is really a complex question to answer. I think the problem could lie in that the way into the business is mainly through assisting. Since the job is very physically demanding a lot of photographers could feel uncomfortable hiring a woman. I think that with today's easy access to technology and social media there are alternative ways of getting into the business other than just through the traditional way of assisting. Thanks to this, we are starting to see more female photographers entering the business. And I think that the more female photographers are seen, the more women will be encouraged to pursue a career in photography as well, like a synergy effect.
I would describe my photographic style as feminine, sensual and always with the woman in focus. I'm always interested in capturing a woman in charge of her own actions and her own sexuality. Whether she wants to be romantic and submissive or to show obvious dominance, it's always on her terms. All the strong female icons through time have been my muses.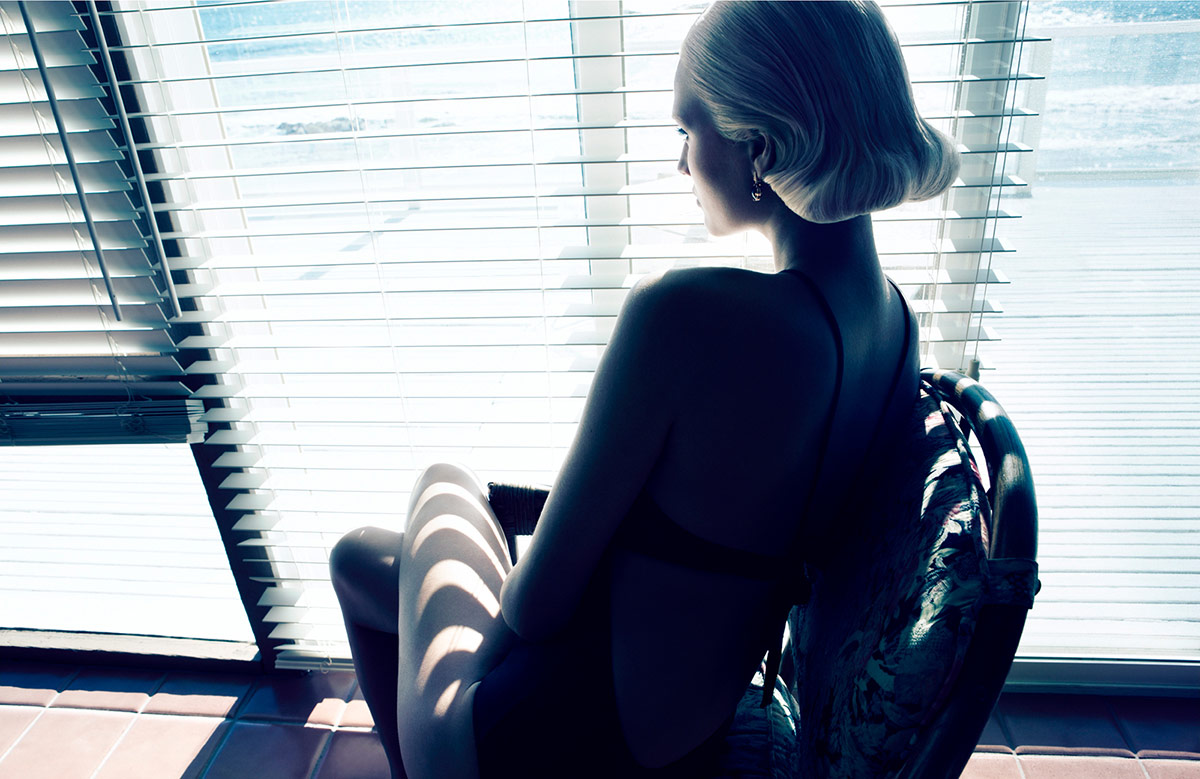 Toni Garrn by Camilla Akrans for Vogue Italia April 2012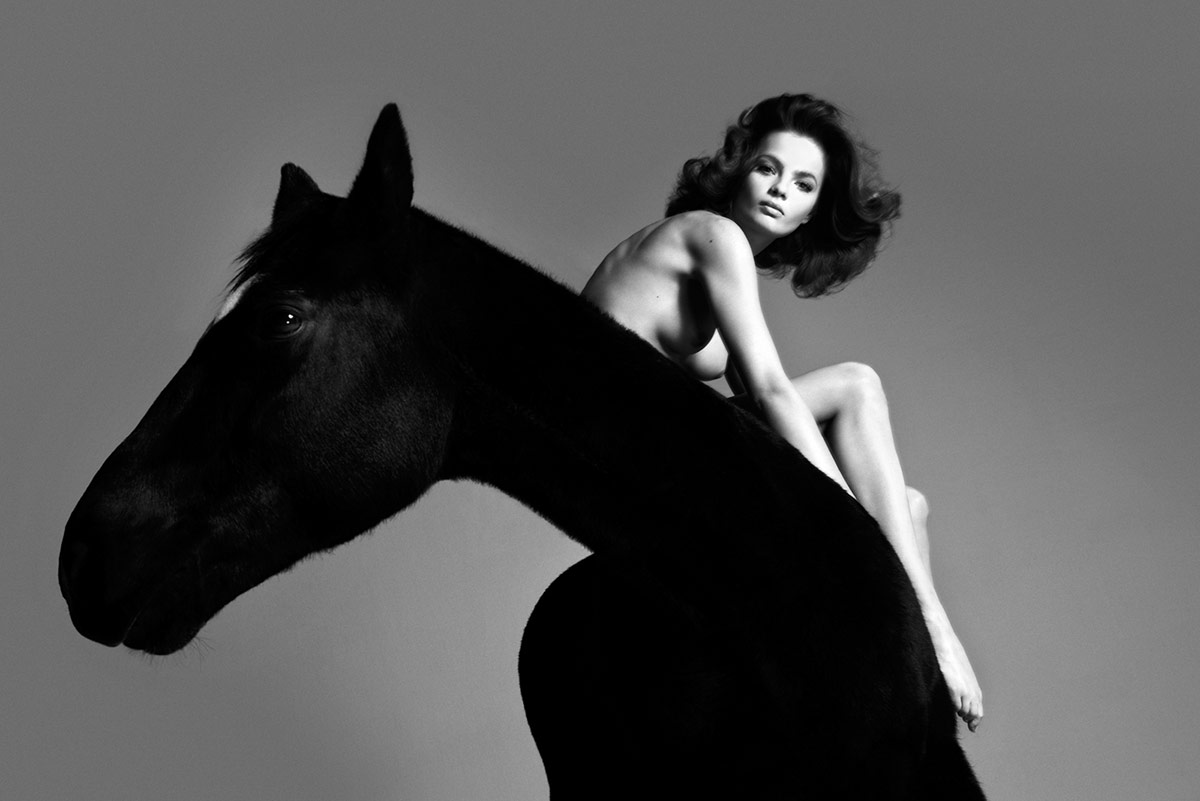 Moa Aberg by Camilla Akrans for 25 Magazine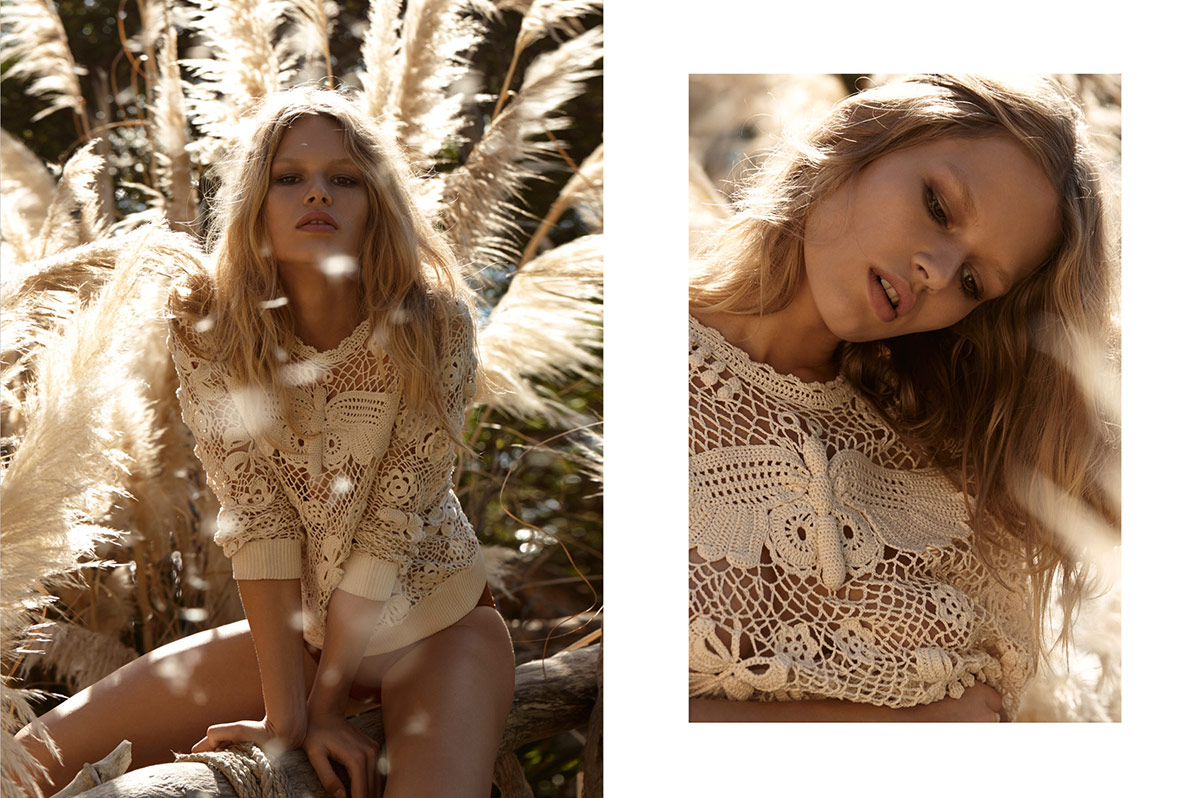 Anna Ewers by Camilla Akrans for Vogue Germany March 2015
I've always been interested in the aesthetics of fashion and this is the main reason why I went to art school in the first place. During art school I got an internship with a fashion and advertising-oriented photographer and it was during that time I knew that I'd rather proceed with photography instead of pursuing a career in graphic design.
What's most sensual are always the things that you can't really see or grasp. You need to leave something out for the imagination.
My interest in graphic design is always present, though, and a very important part of the creative process because a layout or graphic treatment can change the whole perception of a picture or the entire story. Therefore I spend a lot of time on the layout. This means that sometimes you have to "kill your darlings" for the benefit of the layout, because you have to consider the bigger picture when creating a story. On a more subconscious level, I think my background in graphic design also plays a big part when I compose a picture.
On a personal note, there is also a challenge in that I'm traveling a lot and away for quite long periods of time and that makes me feel a bit disconnected from my family at times. So I always try to make up for it when I'm home by trying not to work too much while back in Sweden. I try to spend as much time as possible in my country house away from the industry. That's where I find my energy and a lot of my inspiration. I put a lot of time into maintaining my private garden there.
I always try to surround myself with fresh flowers because I believe it brings positive energy. I think any time you bring an organic object into a picture it brings it more to life. I find flowers to be a very strong symbol for women as well, as you know every rose has its thorn. My dream project is to do an exhibition/book project about women and flowers.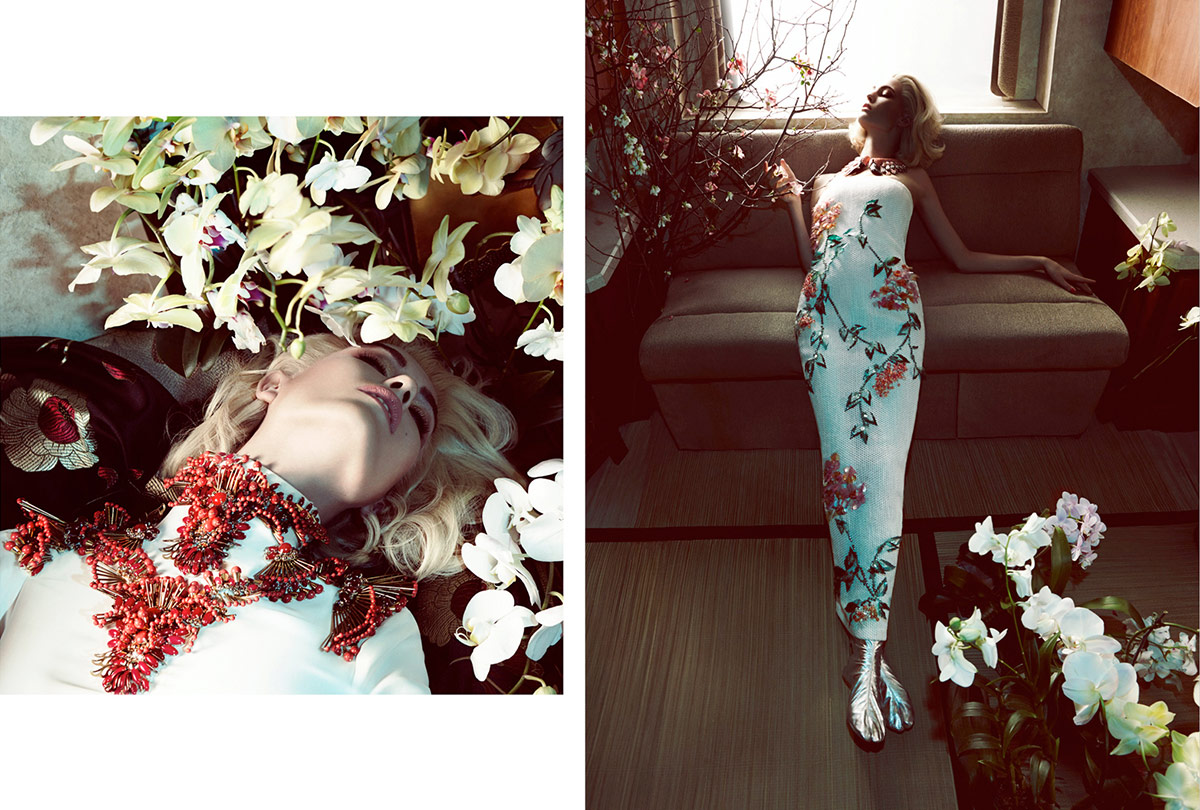 Nadja Bender by Camilla Akrans for Vogue Japan April 2013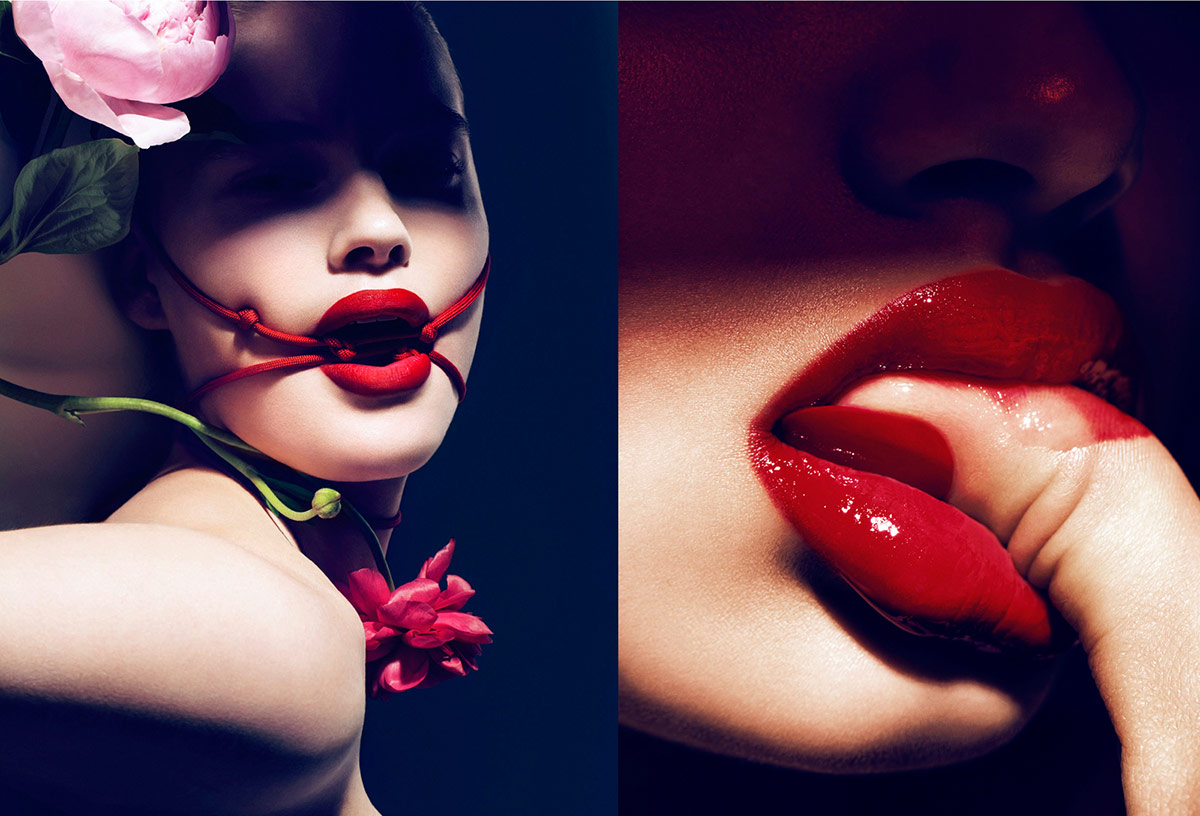 Camilla Akrans for Vogue Germany July 2014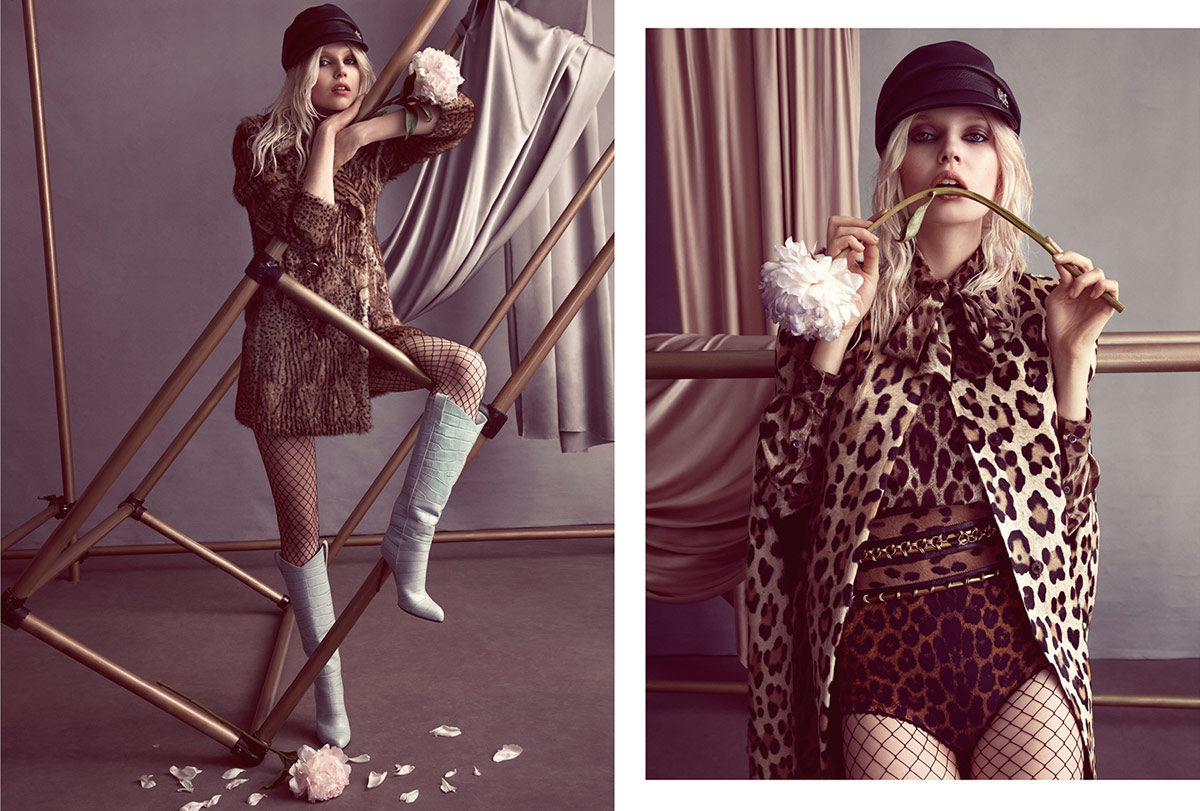 Ola Rudnicka by Camilla Akrans for Vogue Japan October 2014
What I love the most is that I'm one of the few lucky people that actually get to make a living out of what I love doing.
 The most challenging part is the times when there are very tight time restrictions, when you feel that you can't spend as much time as you'd like to on the actual shoot or the edit.
I think it would be interesting to do more film, in the sense of continuing the whole visual process when shooting a campaign, and also being able to direct the commercial. I also feel there's an interesting aspect in doing music videos, if you find the right collaboration. I hope that is something that will come along in the future.
As in all creative professions I think you sometimes struggle to feel inspired. And when that happens I try not to force it. Just go and do something completely different, take a walk in the nature, read a book or bake a cake. Inspiration could come from anything, anytime. Right now I'm inspired by artists such as Martial Raysse and Yves Klein and their unconventional techniques.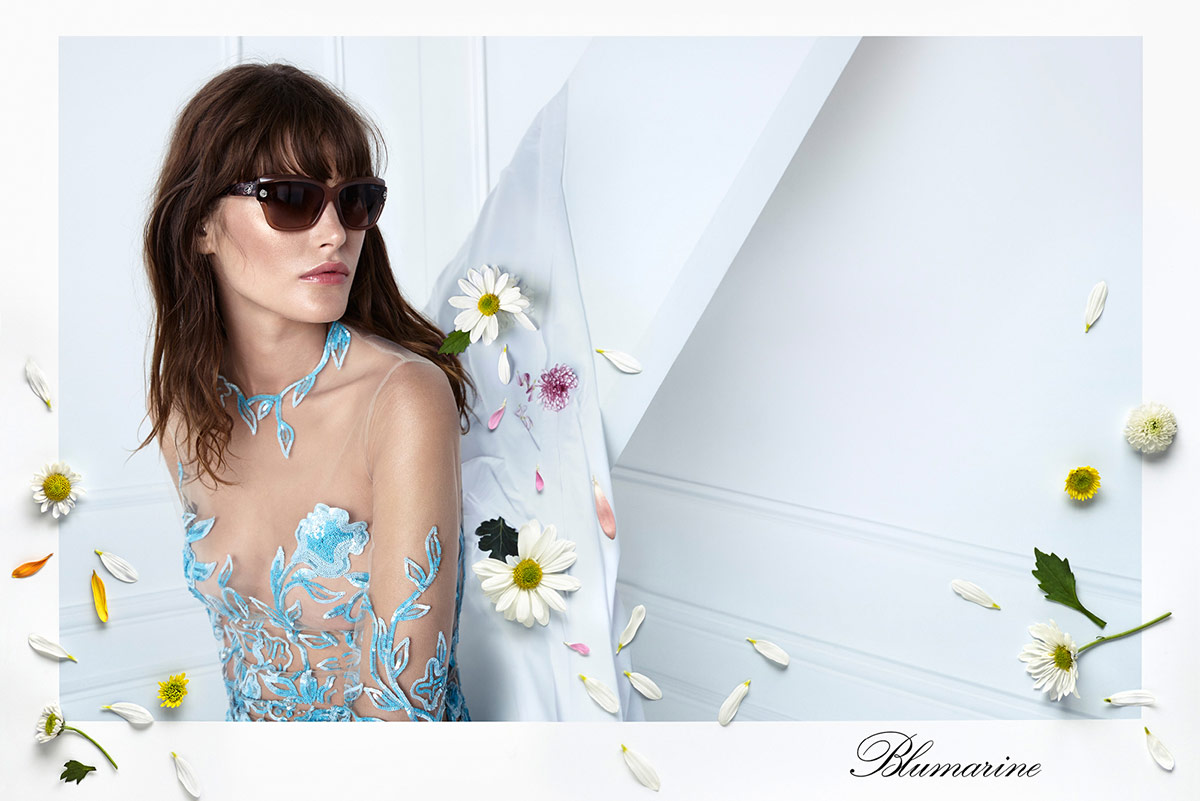 Catherine McNeil by Camilla Akrans for Blumarine Spring/Summer 2015 Campaign
There's always mixed emotions towards your own body of work. Sometimes when you go back and look in the archive you get pleasant surprises when you find pictures that you forgot that you even took and sometimes you only see what you could have done better.
The essence of my photographic vision remains basically the same as when I first started out. The main thing that's changed is the external factors such as publications, clients and of course the technical journey from analog to digital. I think one characteristic for my generation of photographers is the presence of color. For example all photographers in my generation come from an analog background in photography where we had to achieve everything in the darkroom, which was a really complicated and long process. Then, with the digital revolution there was all of the sudden an easier way to experiment with different color tones and color techniques. I think it's not the amount of color but the right color in the right place that makes the difference. That rule applies for everything.
I show a great amount of respect for my models. Before every shoot I try to explain exactly what we're trying to achieve so that they are involved in the process. Also I try to keep as few people as possible on set so it becomes more intimate. I try to cast girls that have lived a little. I think you need a bit of life experience in order to be able to express yourself fully.
What's most sensual are always the things that you can't really see or grasp. For example, there is something much more sensual with a dress where you can sense the nudity underneath rather than see the "full Monty". You need to always leave something out for the imagination.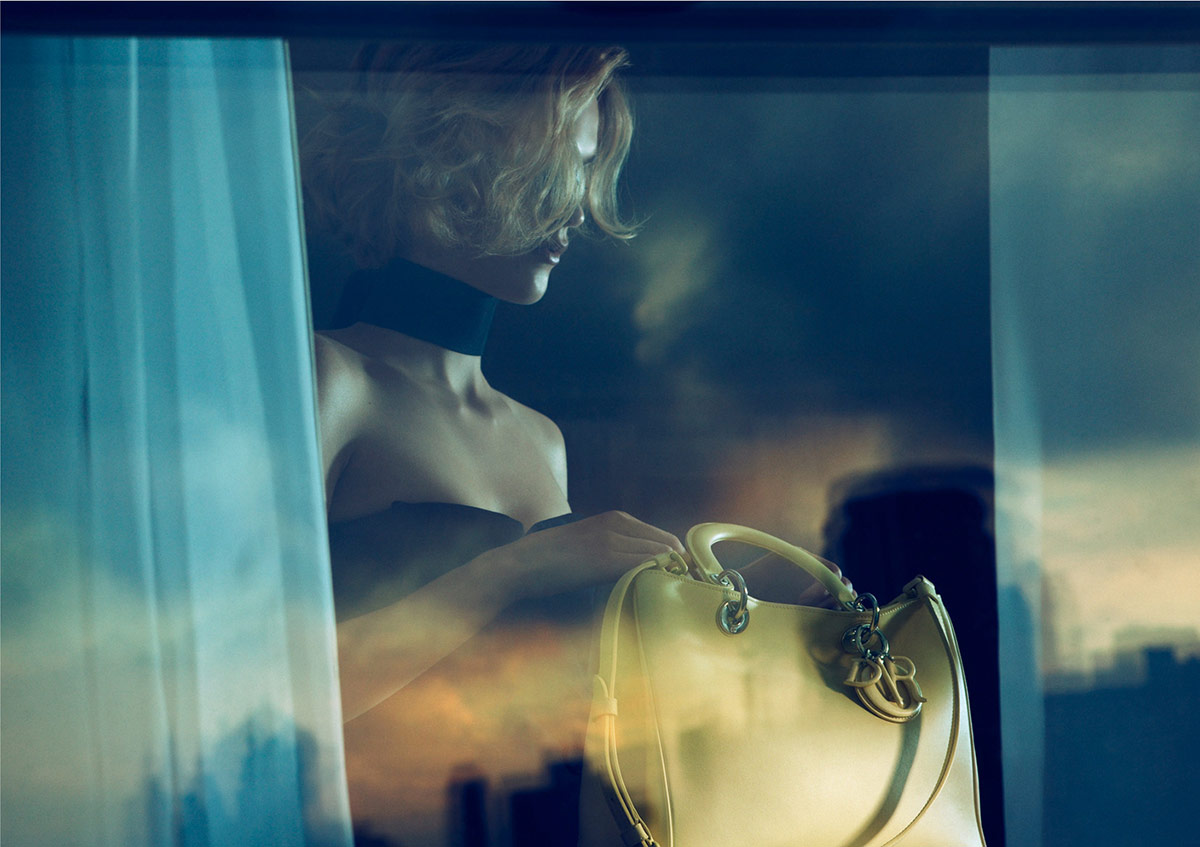 Mirte Maas by Camilla Akrans for Dior Magazine Spring/Summer 2013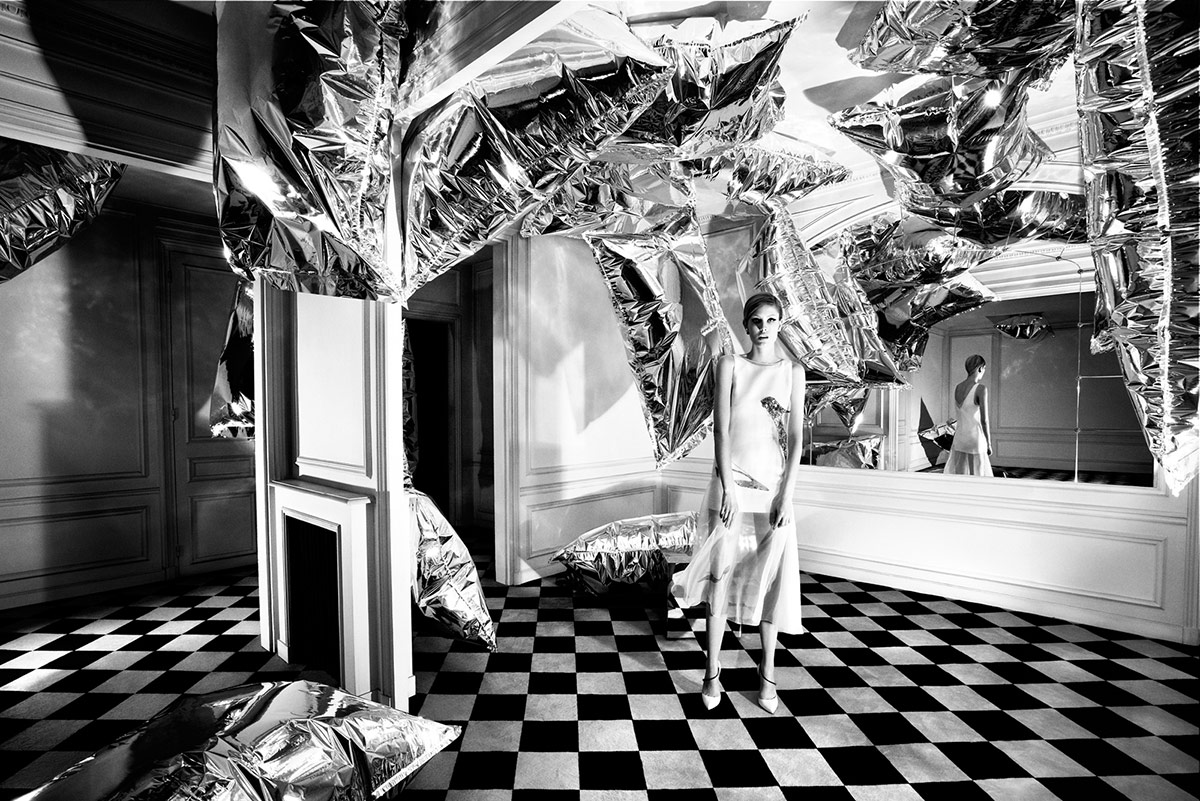 Nadja Bender by Camilla Akrans for Dior Magazine Fall 2013
---
Interview & Creative direction by
Alexei Key
First image: 
Anja Rubik by Camilla Akrans for Vogue Italia September 2012