Avant-garde meets ordinary when the French model Franzi Mueller brings out her nation's romanticism in Benjamin Vnuk's new spread for Elle Sweden January 2014 issue.
A very flowery and feminine Mueller is captured in a colder greyish setting which comes to act as a the perfect paradox against Mueller's sensuality throughout the whole spread.
Wearing an artistic headpiece created from roses signed hair stylist Tomohiro Ohasi, make-up by Hugo Villard and a matching clothing styled by Emma Elwin. Mueller's graceless is hard not to face when it is looking straight at you through the incredible work of Benjamin Vnuk.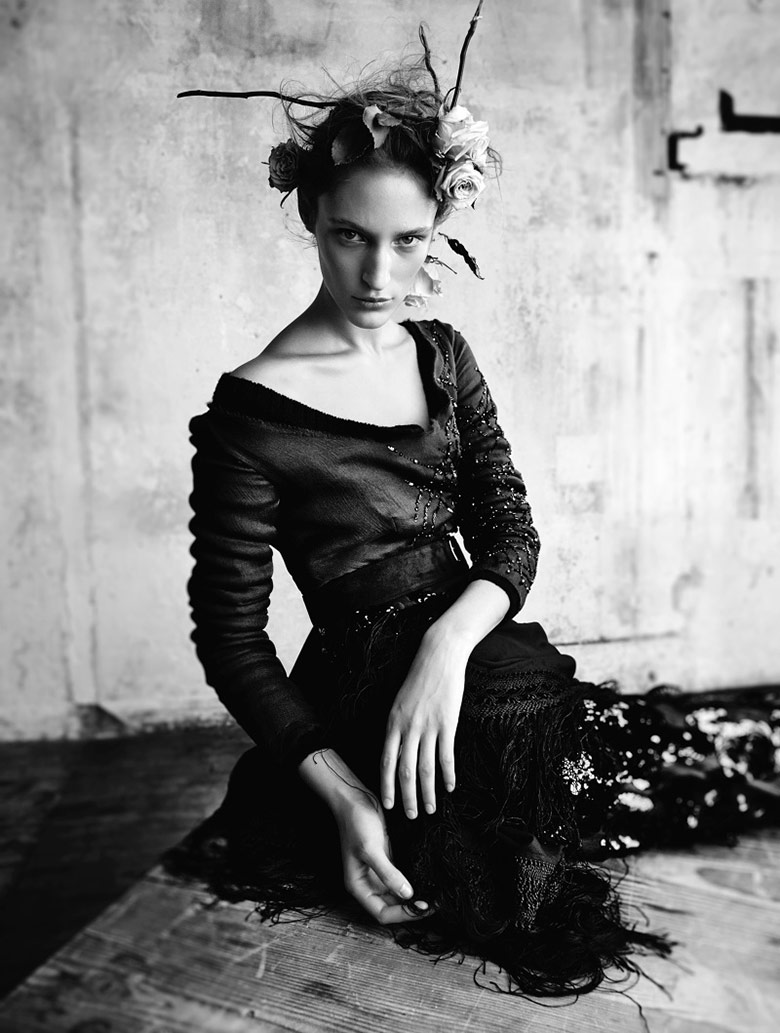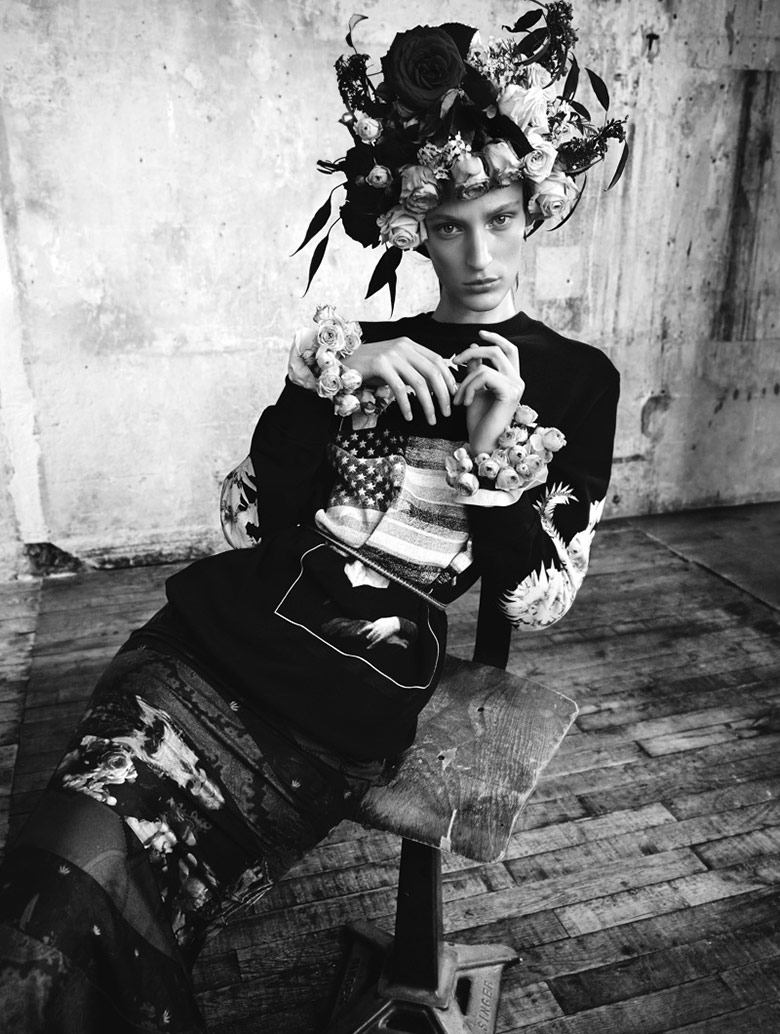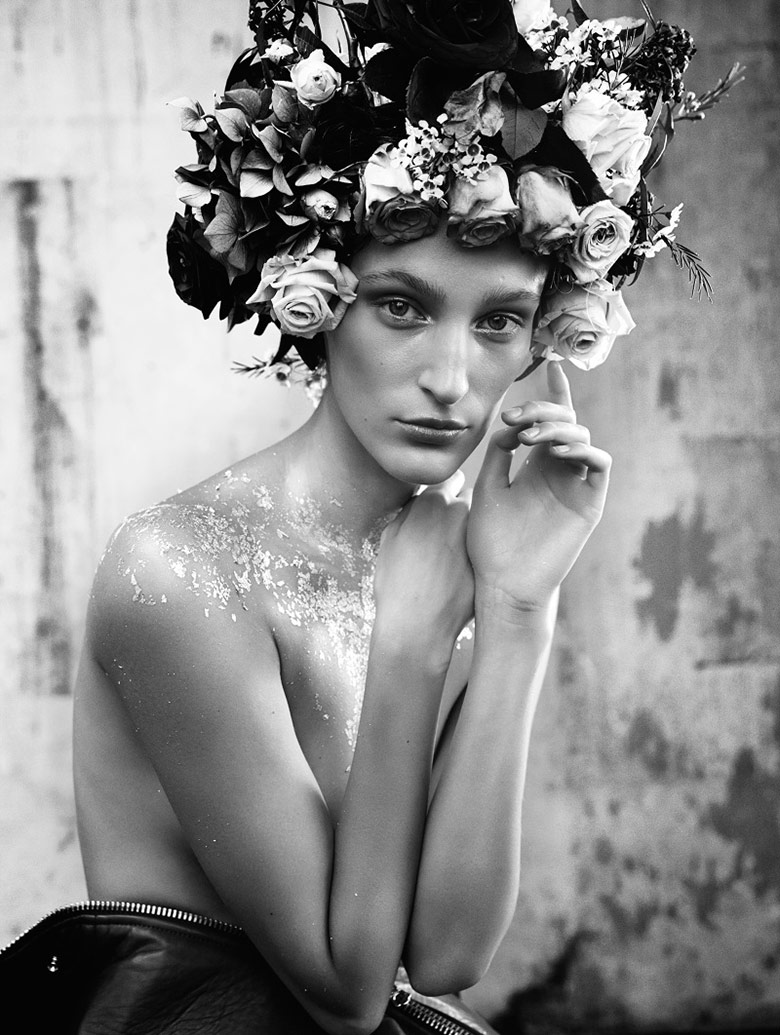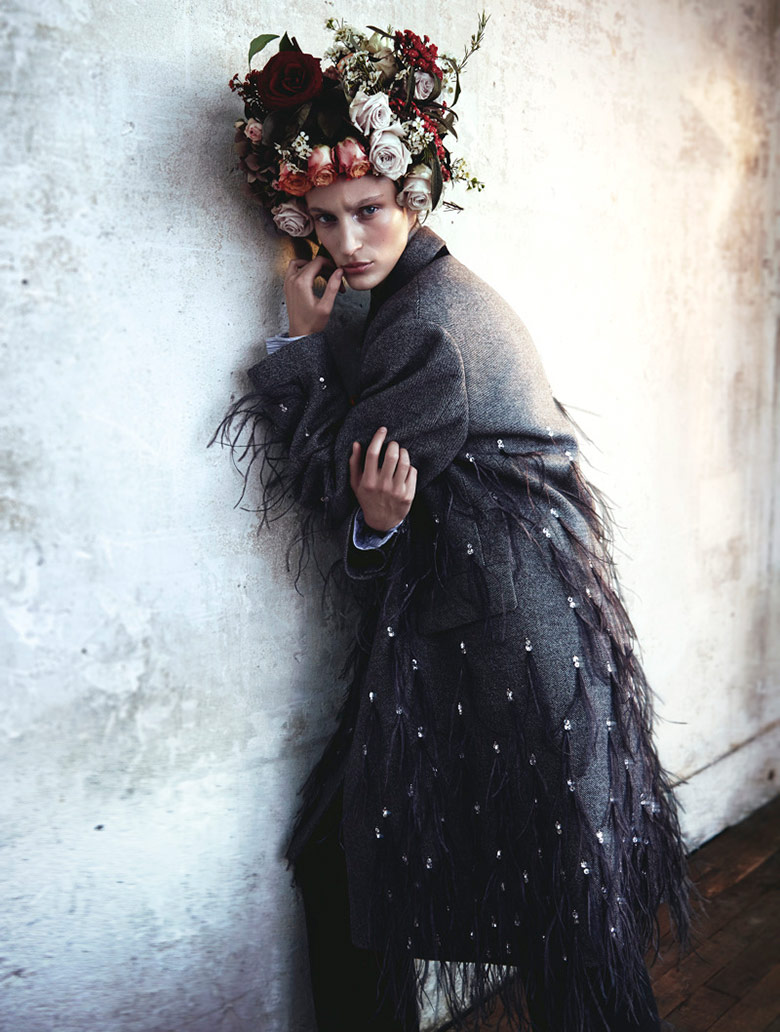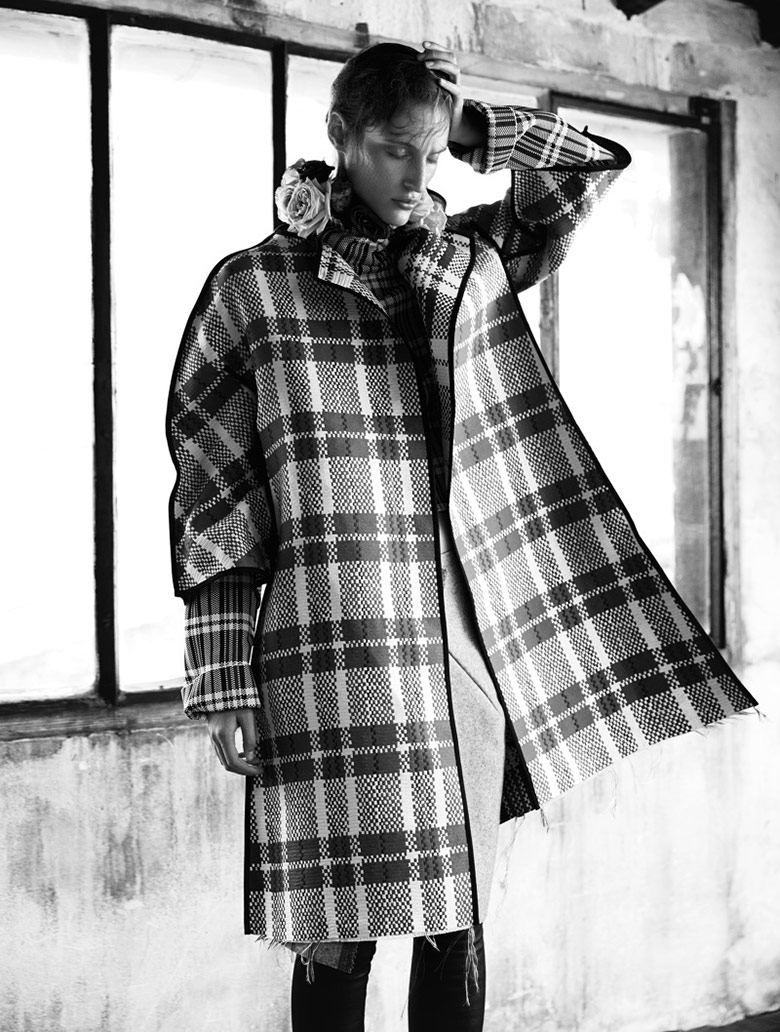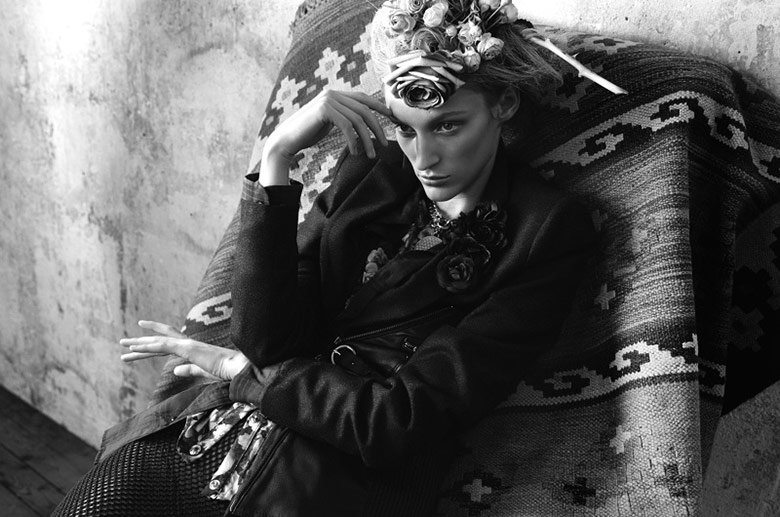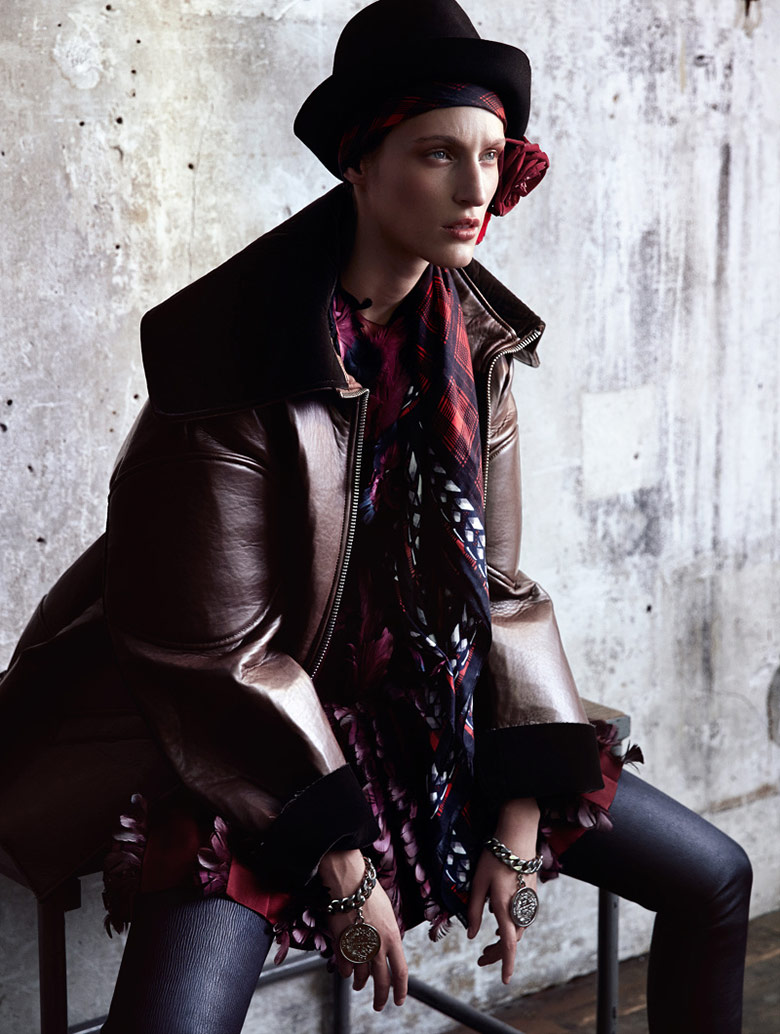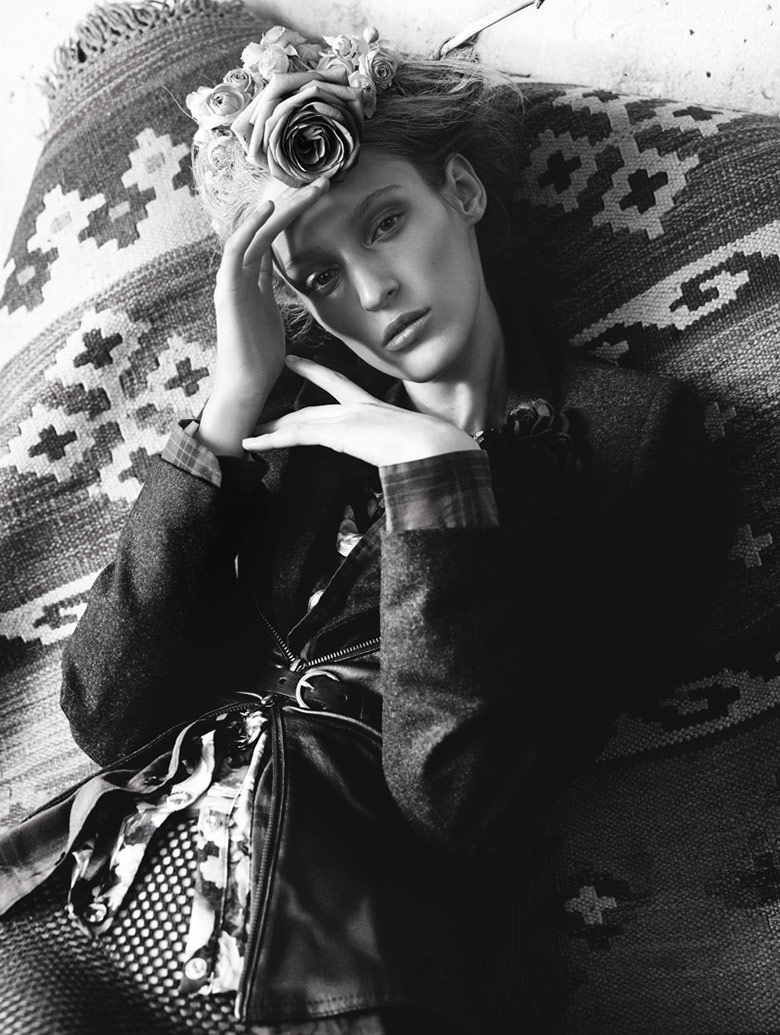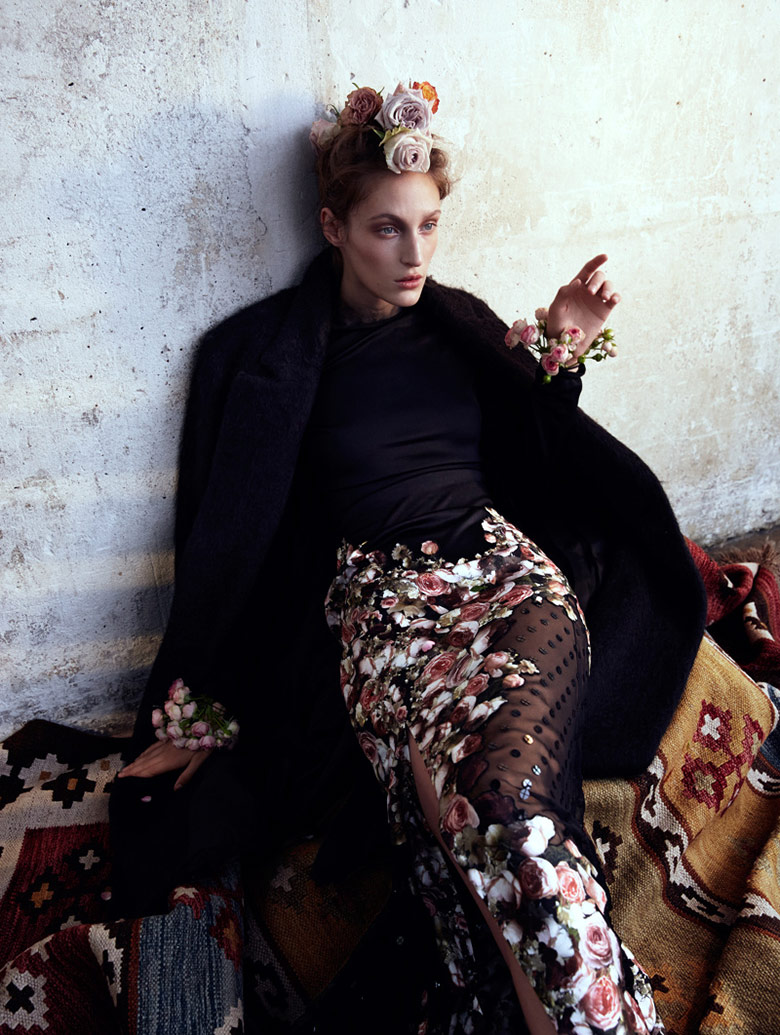 Text by Marija Filipova