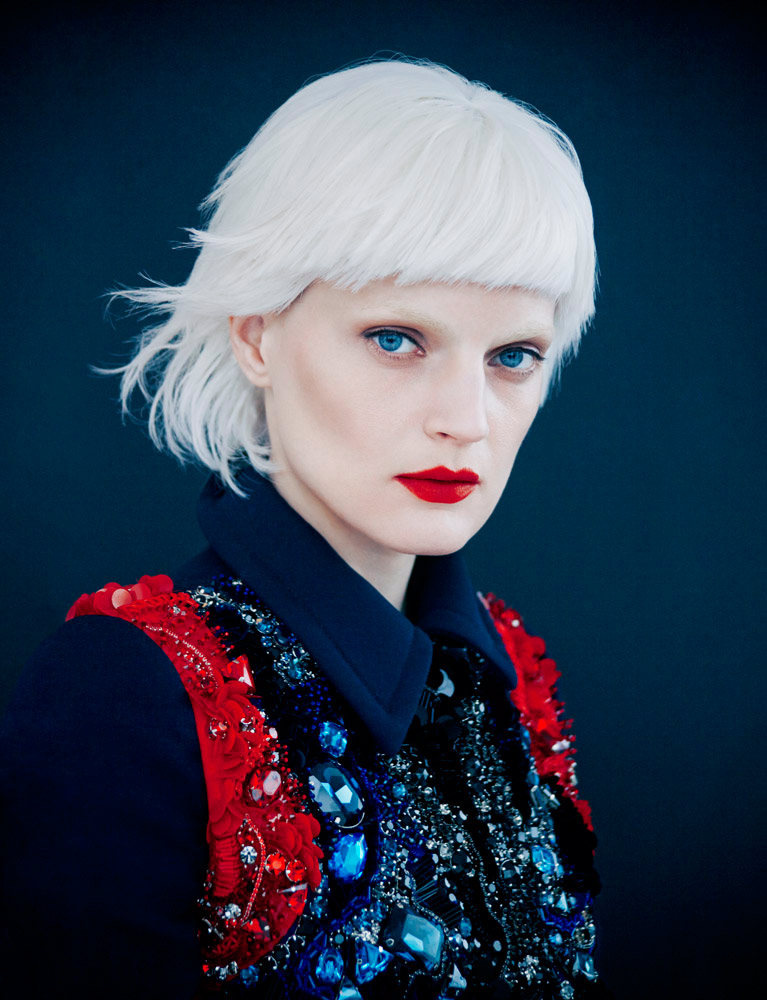 A fusion between fine art and fashion is beautifully portrayed by photographer Erik Madigan Heck for the Spring 2014 issue of Muse Magazine starring Guinevere van Seenus.
SEE ALSO: Guinevere Van Seenus by Emma Summerton for Vogue Italia February 2014
Captured against Erik Madigan Heck's studio walls, the American model, Guinevere van Seenus is revealing her natural beauty when posing in somewhat abstract movements. Graced in statement pieces featuring printed dresses, embellished coats and extravagant hats styled by Yana Kamps, Guinevere's delicate presence in combination to the creative fashion brings a unique and luxurious feel of artistry to the Muse editorial.
Playing with pinks, reds and oranges, make-up artist Deanna Melluso worked with a colorful approach when enhancing Van Seenus' facial features while hairstylist Jordan M has acted out a passion for innovative wigs to fulfill Erik Madigan Heck's artistic vision.