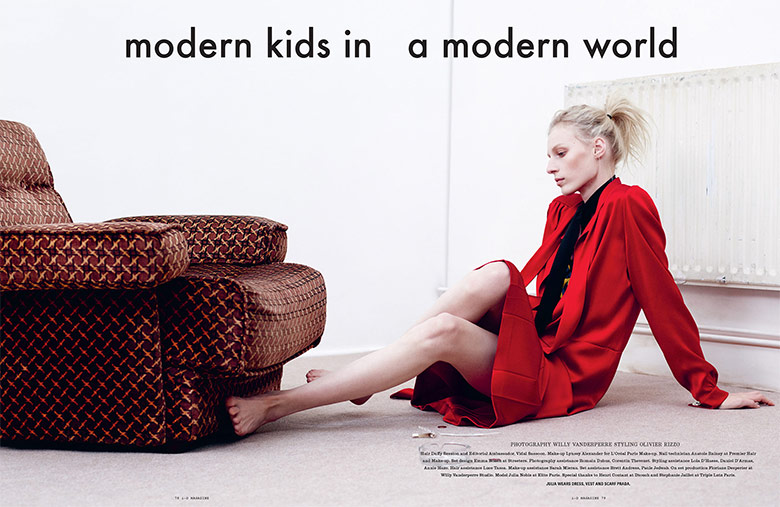 Modern kids in a modern world' fashion photographer Willy Vanderperre reveals the rising star Julia Nobis in his latest caption for i-D summer 2014. With co-stars including Prada, Miu Miu, Céline and Dior, Aussie Nobis doesn't just present a flirtatious not to mention a fashionable wink at the cover of i-D she is also the headliner of the magazine's 11-paged spread framed by the talented Vanderperre.
The editorial's color theme is obvious, fashion stylist Olivier Rizzo has combined strong blues, reds, yellows and blacks which are exposed through out different textures and shapes, with only one keyword binding all the looks together, which is, minimalism. Captured by the photographer in a simple but yet so thought out environment consisting of a statement piece furniture and an old-school TV, Julia is taking on the part as the modern youngster in a retro influenced world.
Hair and make-up artist Duffy and Lynsey Alexander has joined forces to create a natural look for Nobis' presence, making Julia portray as the laid back youngster in an everyday environment, a caption well familiar to the fashionable i-D readers.