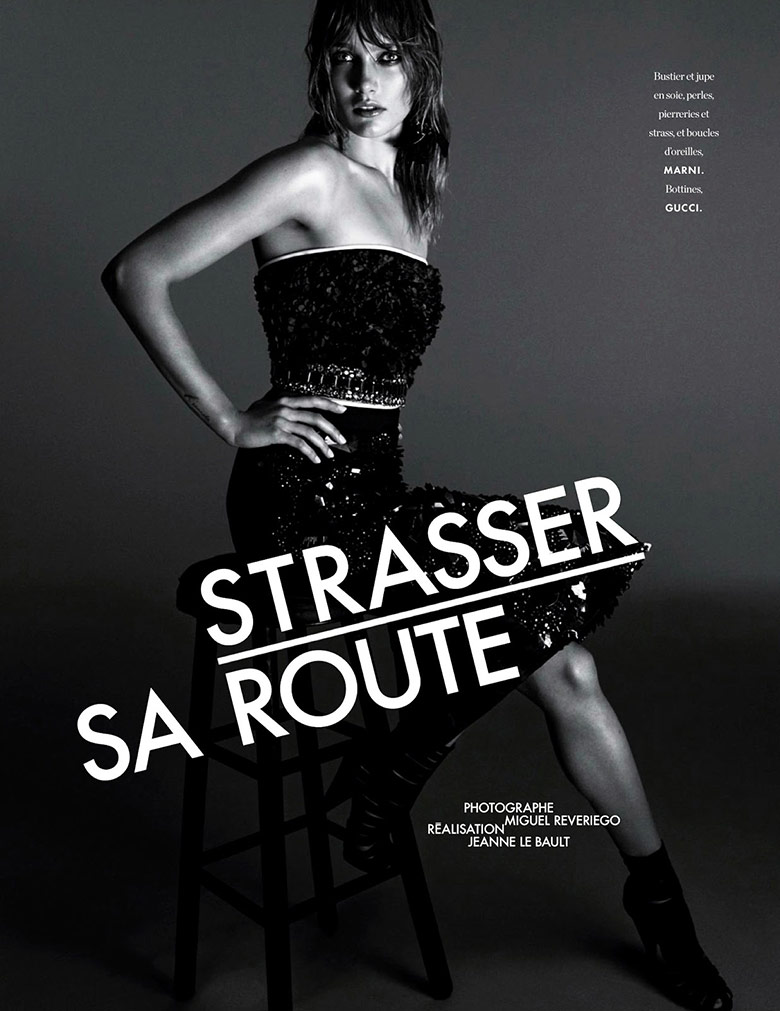 Glittering bling is presented in Miguel Reveriego's lensing for the March 2014 issue of Elle France featuring Karmen Pedaru.
SEE ALSO: Karmen Pedaru by Paola Kudacki for Harper's Bazaar March 2014
Balmain, Gucci, Dolce & Gabbana and Balenciaga are just a few of many top league designers to star in Miguel Reveriego's editorial. Romantic frills, elegant gowns and sexy party wear are brought forward by stylist Jeanne Le Bault to portray the perfect outfit for the chosen occasion. The Estonian model is beautifully taking on Reveriego's scenery with her mesmerizing gaze and somewhat provocative pout when modeling the freshest trends.
Hair stylist Olivier Lebrun has graced Pedaru with a sensual messy wet-look to reveal Pedaru's natural sex appeal, a look which is fully complemented with make-up artist Frederik Stambro's approach of a smoky bronzed eye and glossy lips to fulfill Miguel Reveriego's classic and chic story.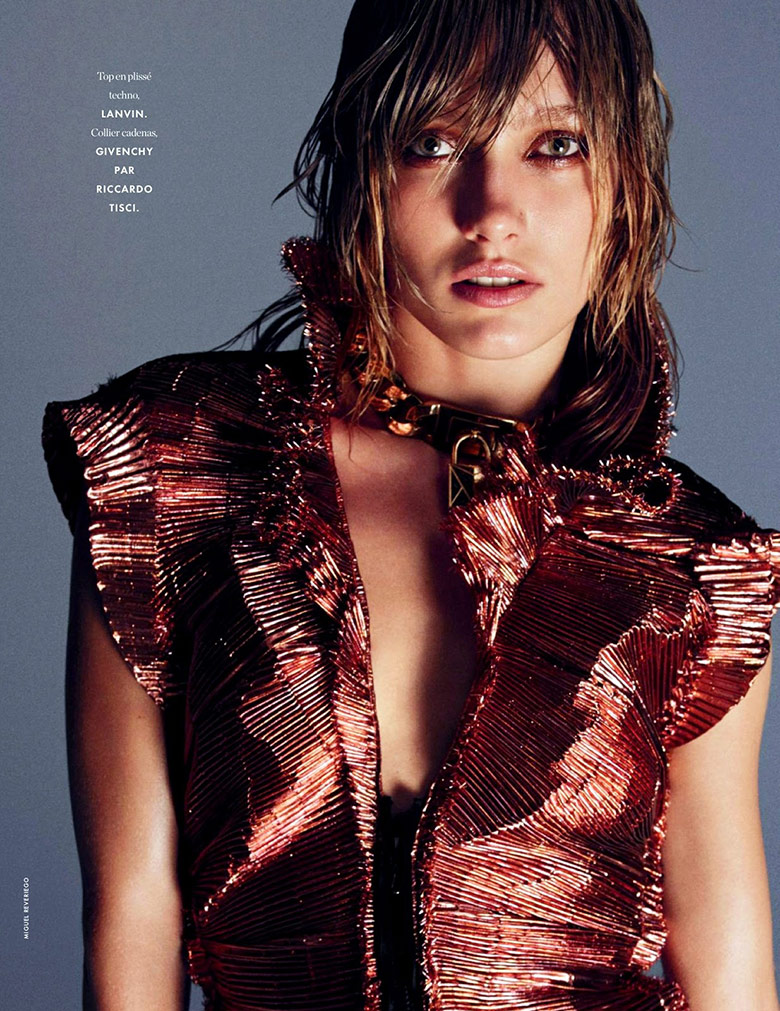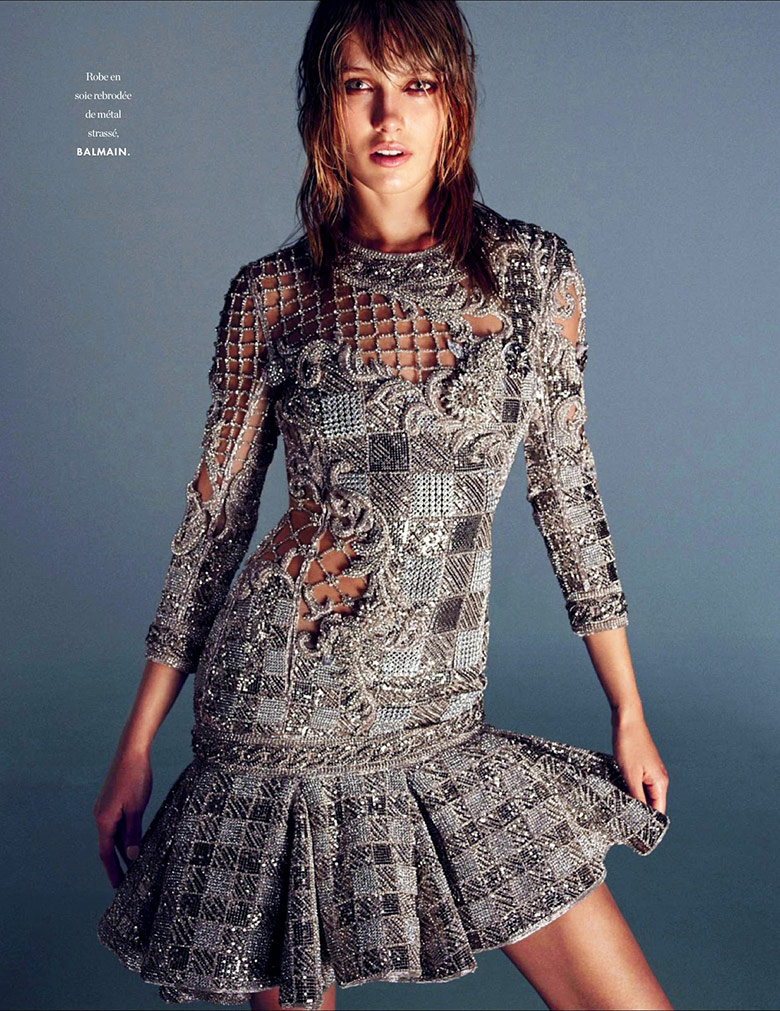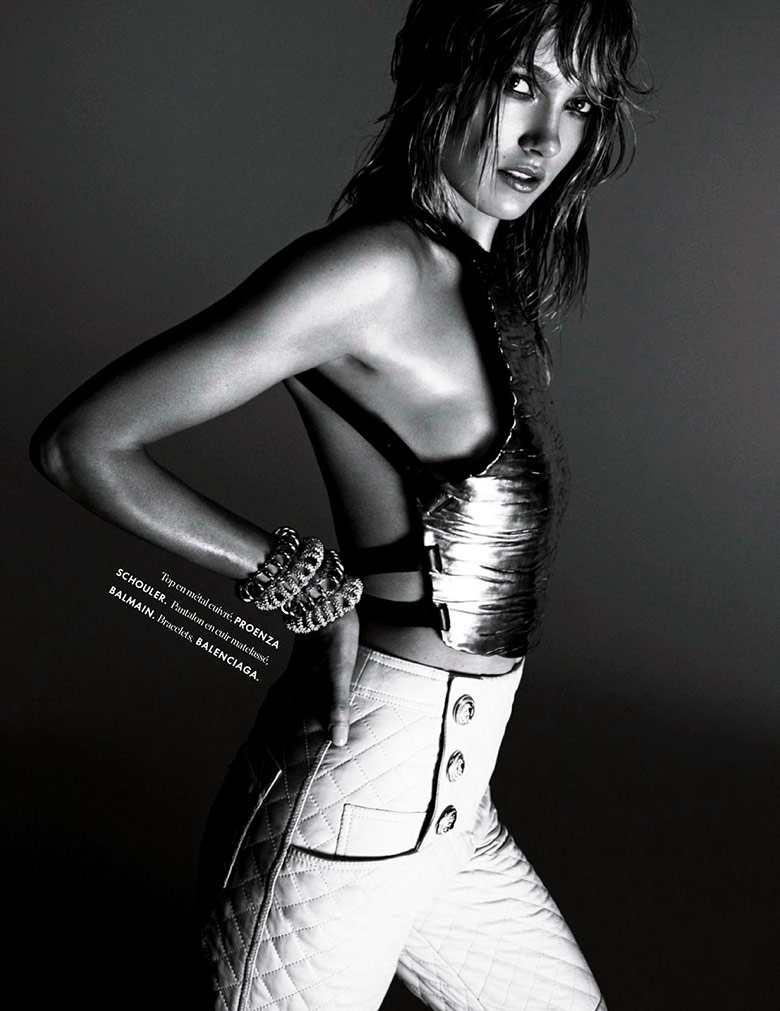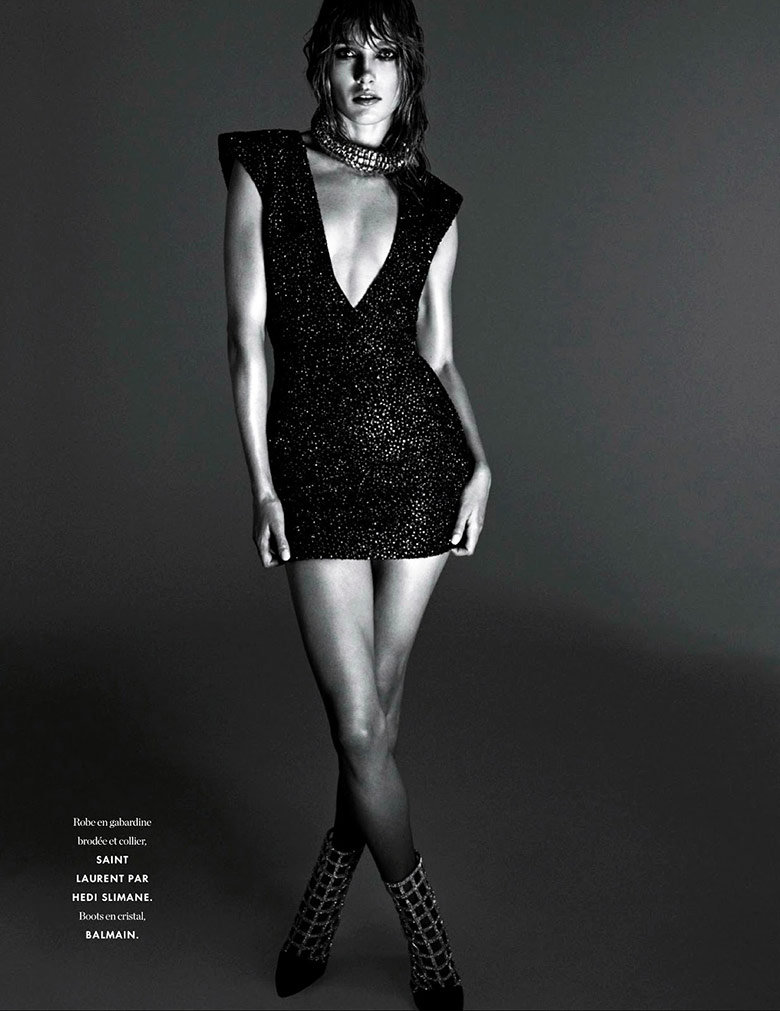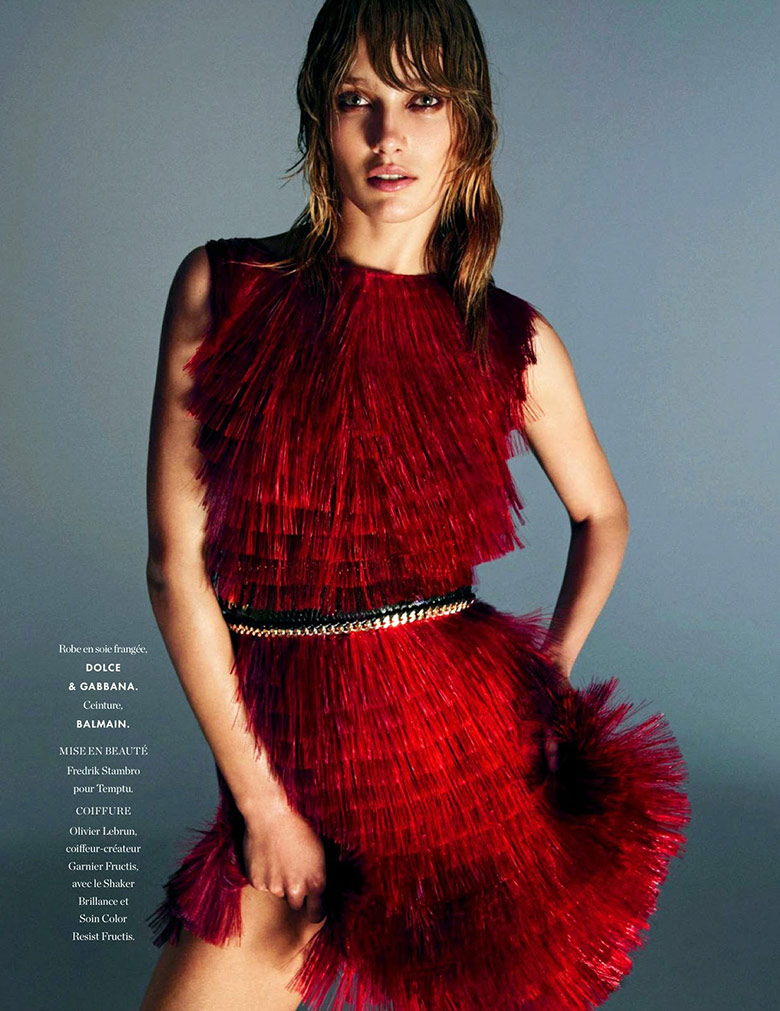 Text by Marija Filipova