The roaring twenties is captured by photographer Giampaolo Sgura in his story "Femme Universelle" for the February 2014 issue of Vogue Germany featuring the striking Katlin Aas.
From Gucci's sensual dressing gown, to Dolce & Gabbana's sassy chic red statement dress, stylist Christiane Arp has taken the best of the best and added a twenties glam to it. Working the designer pieces is the Estonian beauty Katlin Aas who truly embodies the role of the seductive sociolite in Sgura's Vogue story.
Creating the classic twenties hair bob is hairstylist James Rowe while make-up artist Jessica Nedza has added the glitzy romanticism of the roaring days.
Giampaolo Sgura, who is known for his delicate and desirable photographs, has once again delivered a flawless spread, filled with femininity and grace with a touch of provocativeness.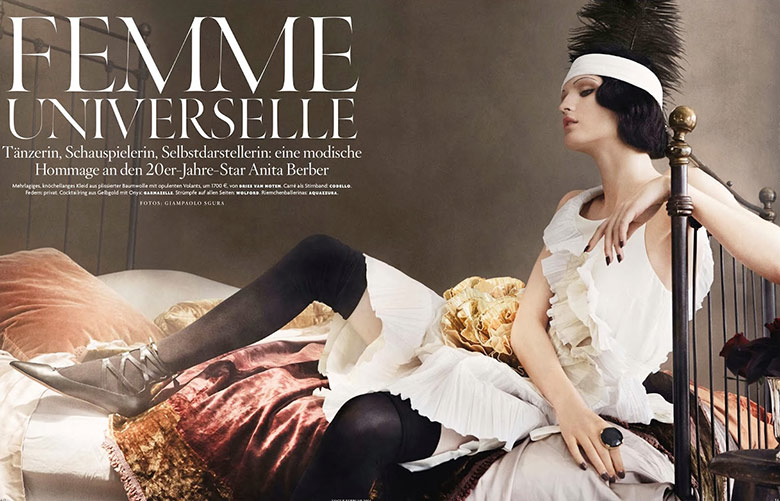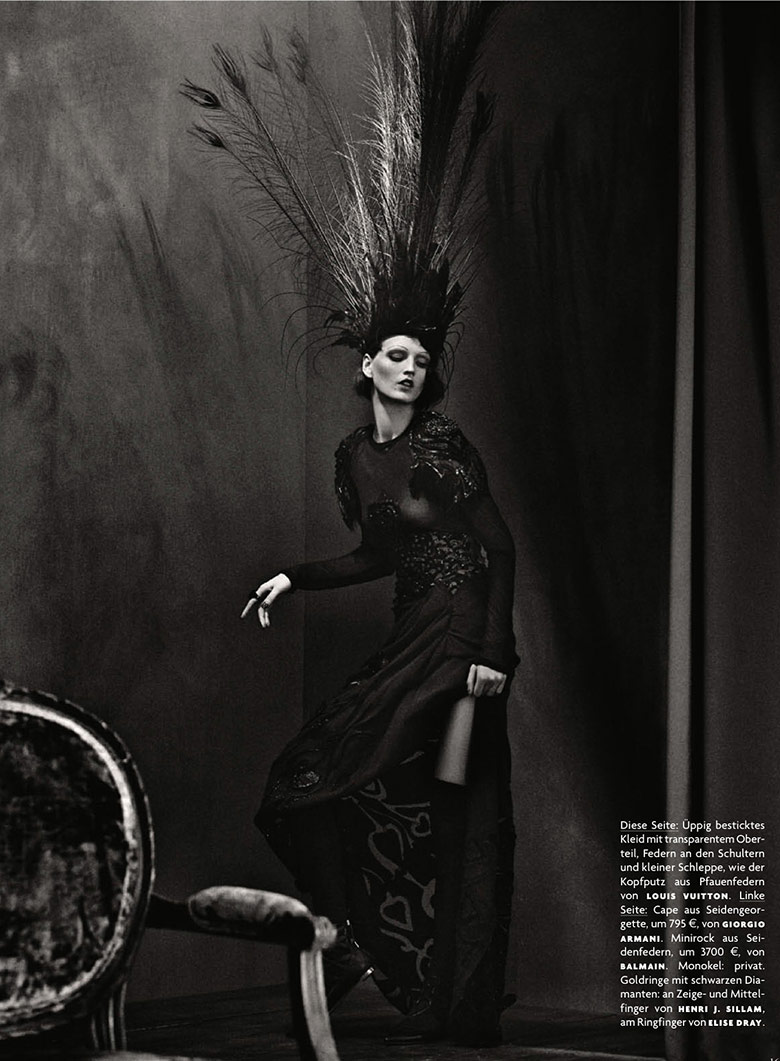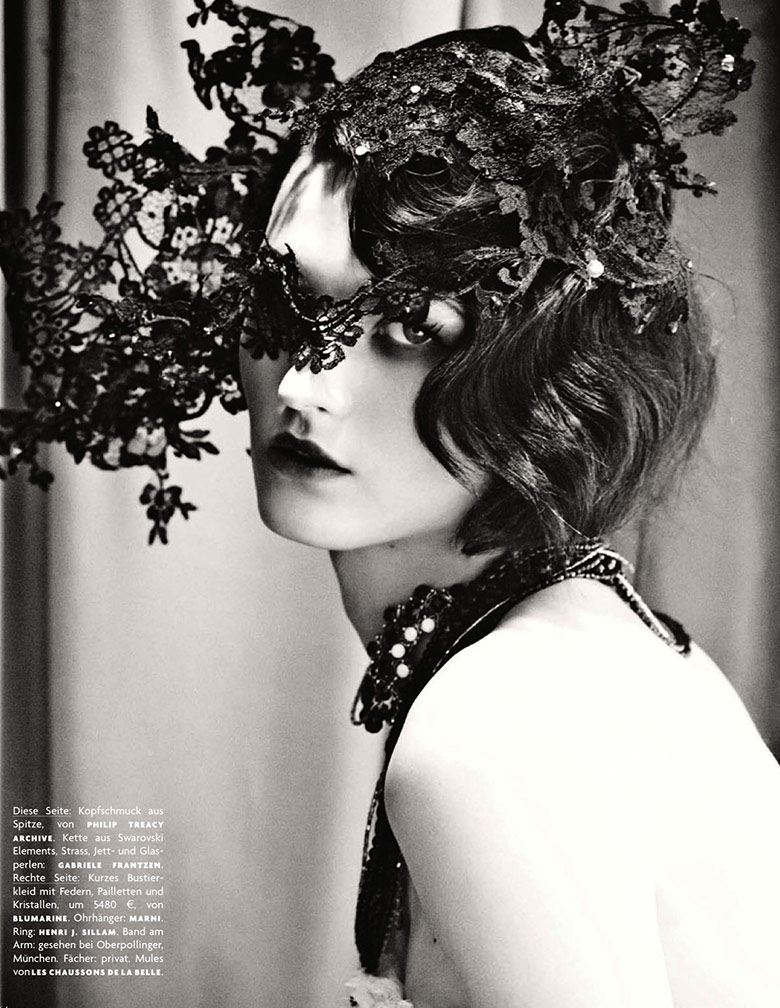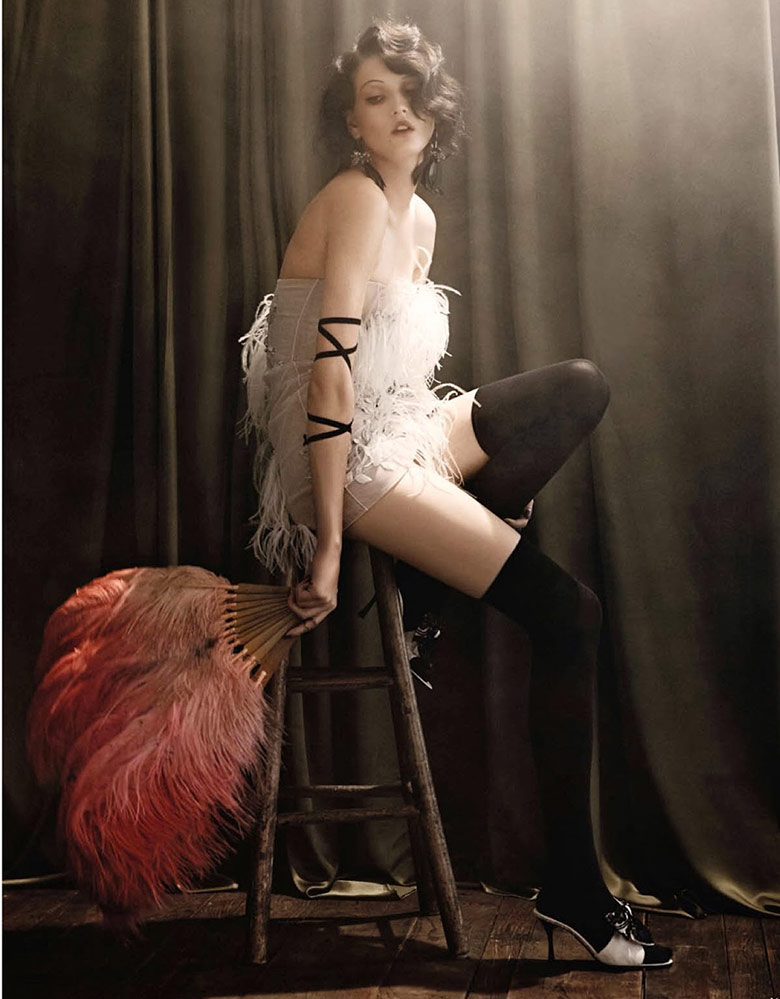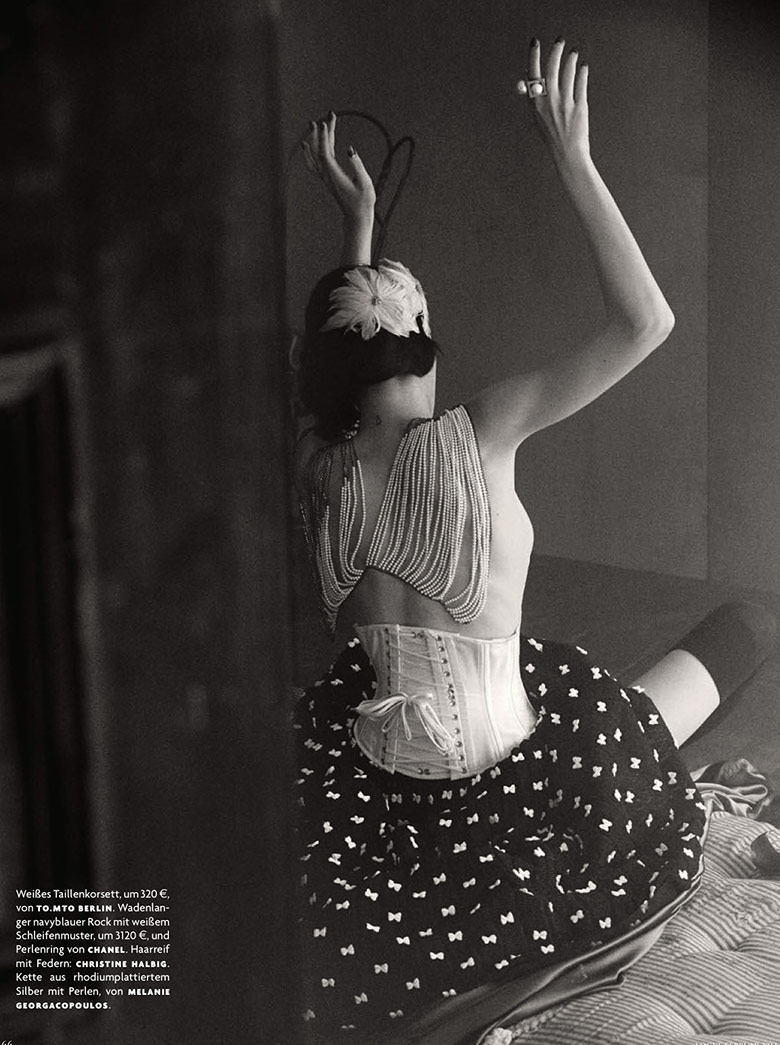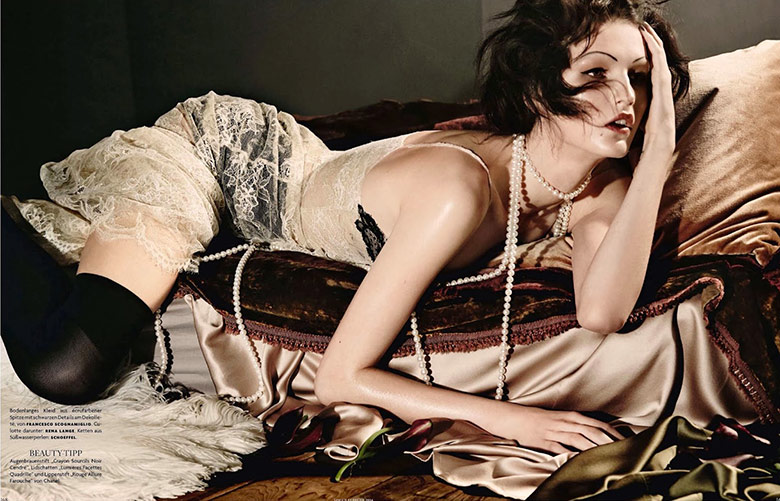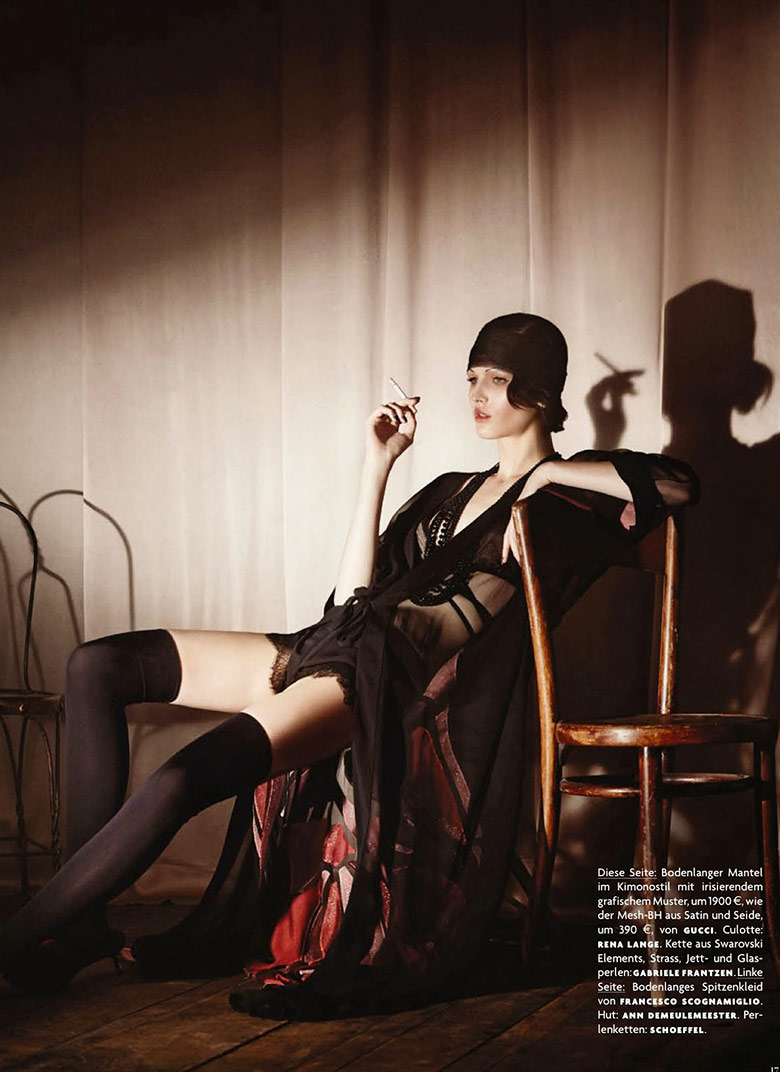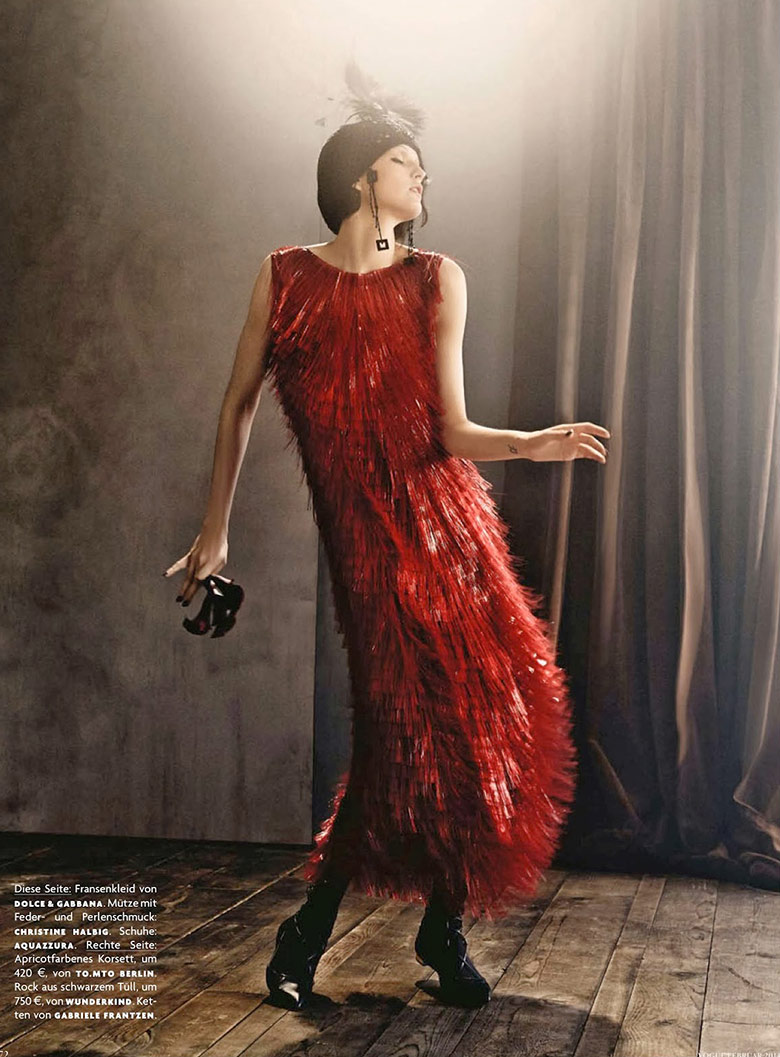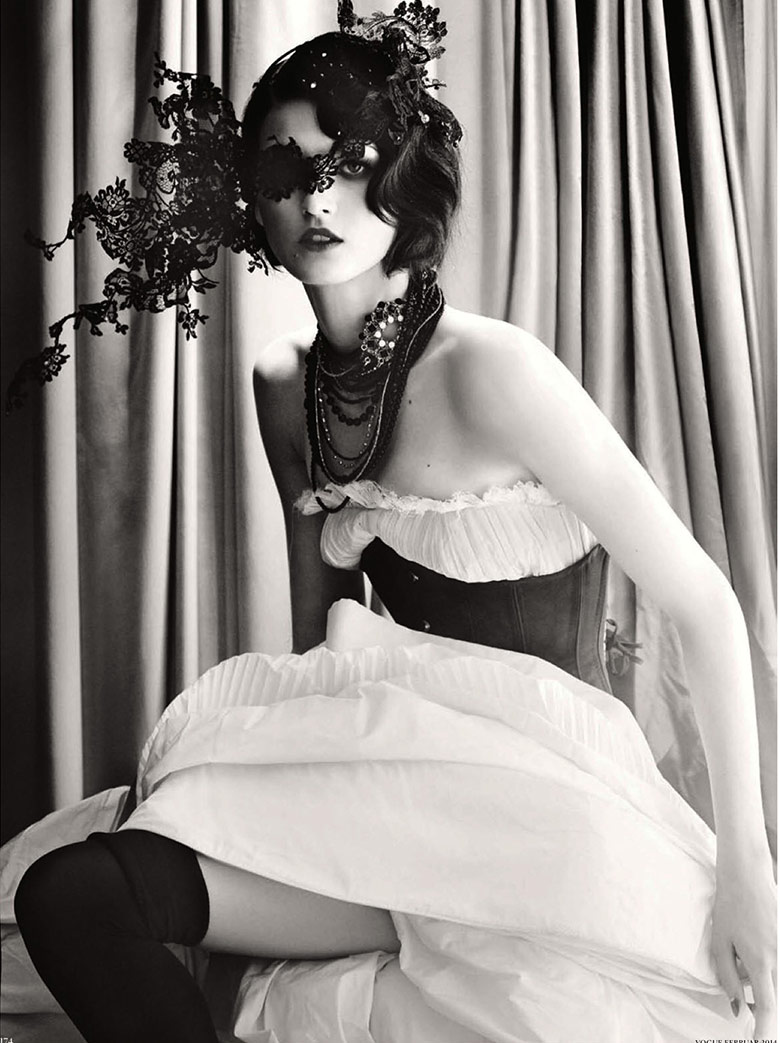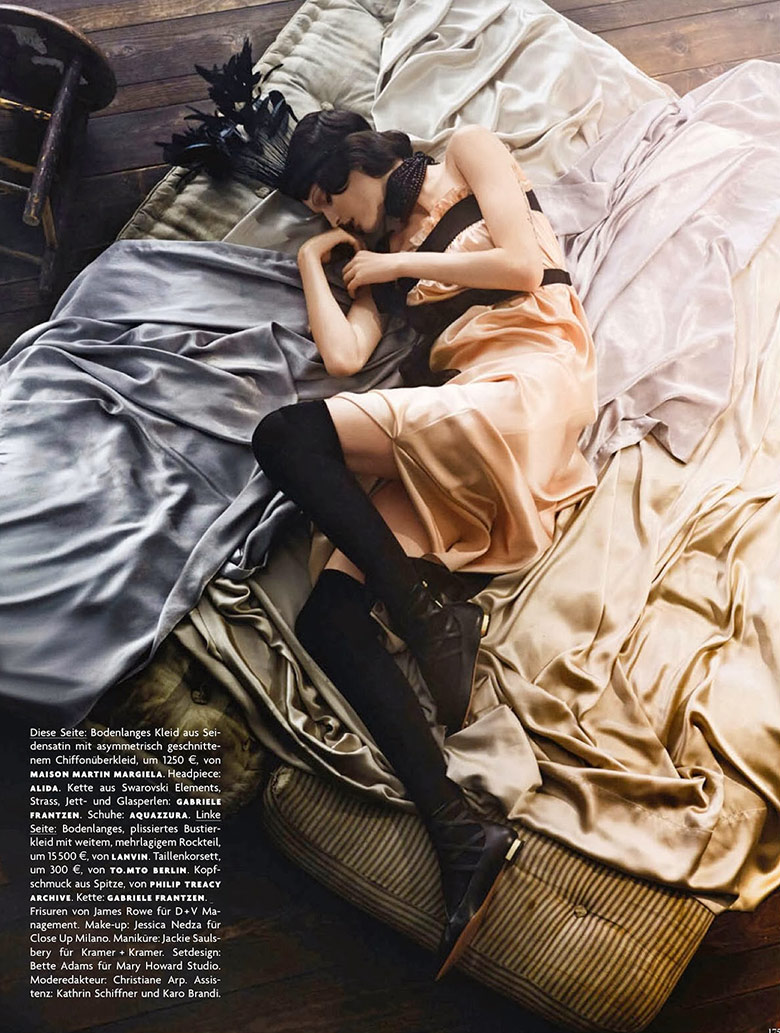 Text by Marija Filipova