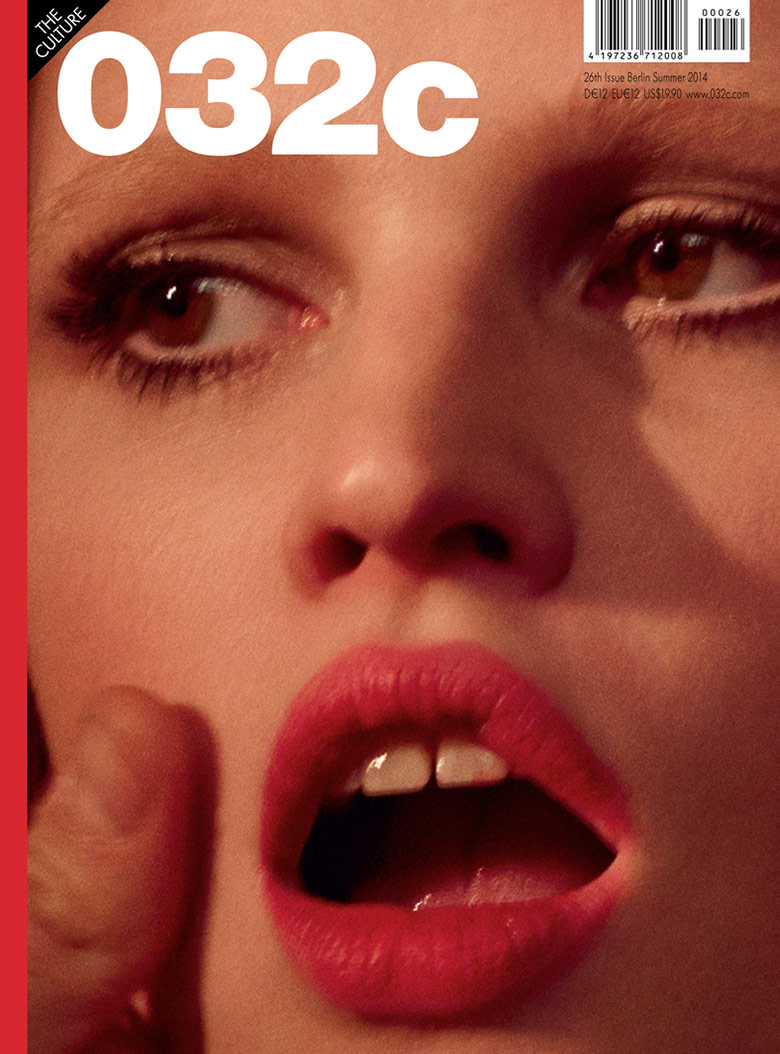 The red lights turns on and forward comes miss Lara Stone, photographer duo Sean & Seng has captured the Dutch supermodel for another striking cover of theirs to feature on the Summer 2014 issue of 032 Magazine. With their talent of visual artistry and an urge to experiment with different techniques, the London based duo chose to focus on Lara's facial features whilst framing through a grainy and red filtered lens.
SEE ALSO: Lara Stone for Modern Matter S/S 2014
The German cultural magazine 032 is revealing a sensual looking Lara who is spotted whilst enjoying the embrace of a mystery male when posing for the summer-heated issue. Stone's dramatically shaped pout is enhanced by a pink tone whereas her brown sparkling eyes are left to a natural basis. Sean & Seng's exciting choice of filter makes us associate this photograph with a heated love scene taken from the mid 60's where Lara plays the role of the seductive 'IT' girl.