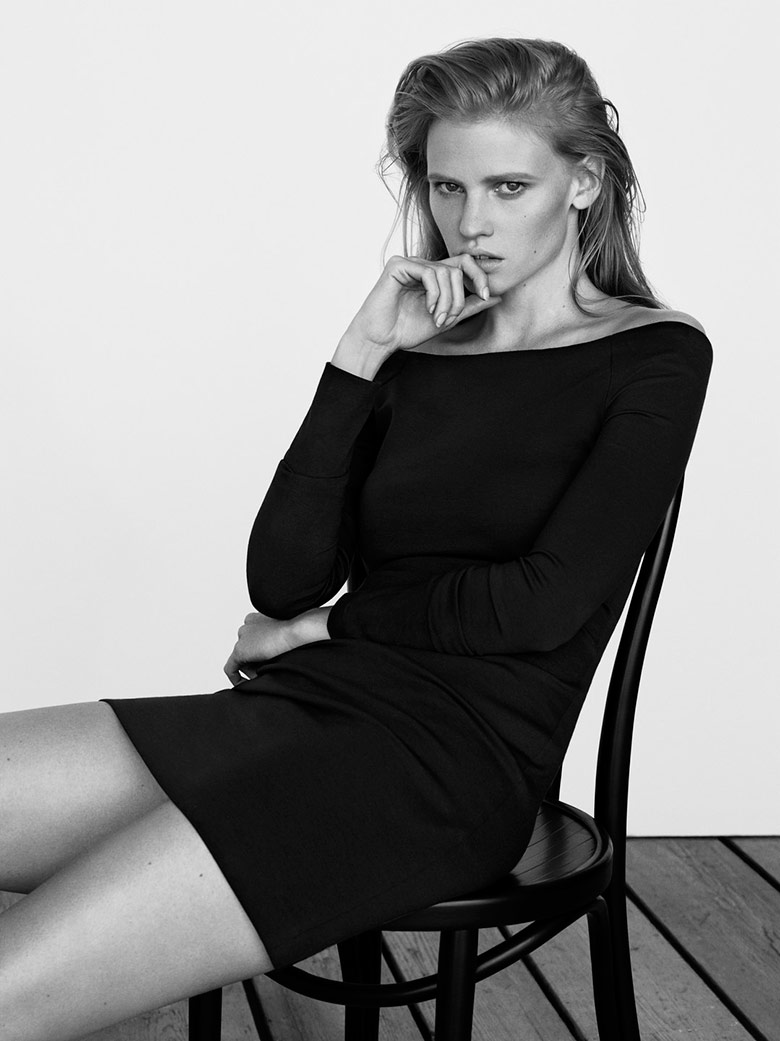 Ben Weller captures supermodel Lara Stone for The Edit by Net-A-Porter July 2014. Natural and harmonious, Miss Stone is working simple and effortless black & white pieces when posing for Weller's lens. Knee-length dresses, seductive maxis and plain bodies are brought forward by fashion stylist Natalie Brewster to grace Lara's impeccable figure. Along with a minor make created by Lynsey Alexander and a dramatic mane signed Syd Hayes, Weller's story oozes minimalism and purity.
SEE MORE: Lara Stone by Sean & Seng for 032c Magazine Summer 2014
Being quite the expert on framing natural studio shots, Ben has once again delivered an exceptional spread that features both black & white and colored filters. Presenting how less is more, the Duth looker who is captured whilst standing on wooden flooring against a white wall accompanied by minor props is looking elegant and let's just face it completely flawless when featured in Weller's timeless caption.