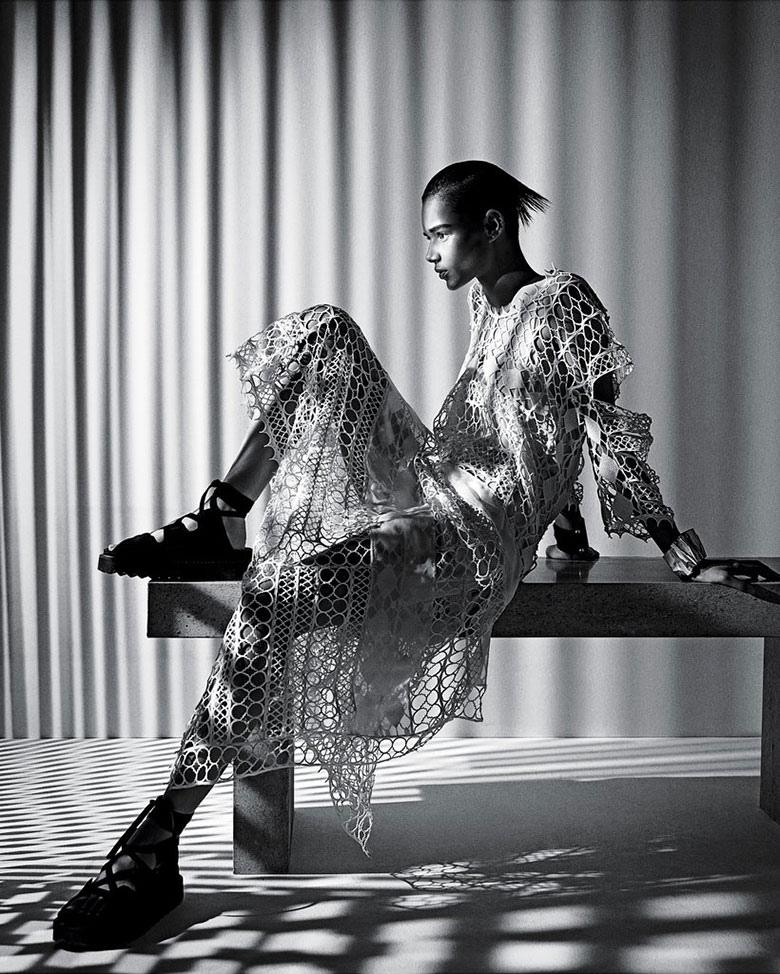 Outlandish beauty is portrayed through out the figure of Leona 'Binx' Walton in Mario Sorrenti's caption for the spring 2014 issue of T Style.
SEE ALSO: 'Binx' in 'Collection' by Patrick Demarchelier for Love S/S 2014
Fashion photographer Mario Sorrenti has captured the newcomer Leona 'Binx' Walton when framing his latest editorial. The American exotic model 'Binx' is revealing her incredible looks featuring both androgynous and pure looking elements when posing in embroidered clothing and gladiator sandals styled by Joe McKenna.
The wardrobe color scale covers reds, blues blacks and whites and is beautifully presented against Leona's striking skin color. Mario Sorrenti has truly embodied the summery and somewhat tropical feel that is gorgeously gracing his story for the spring issue of T Style.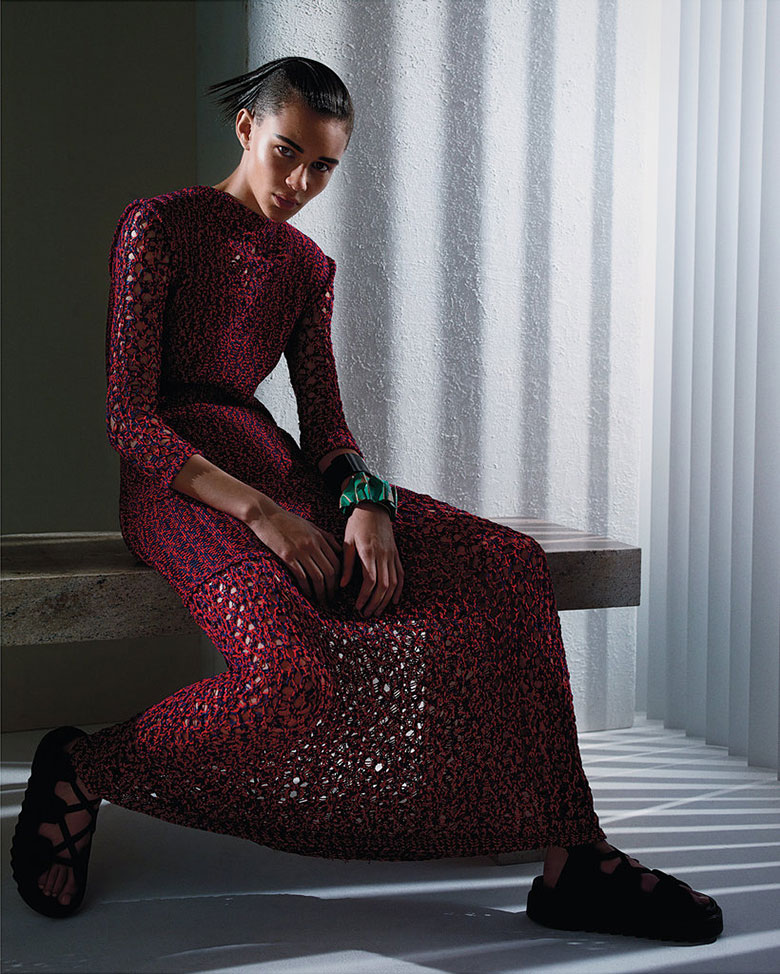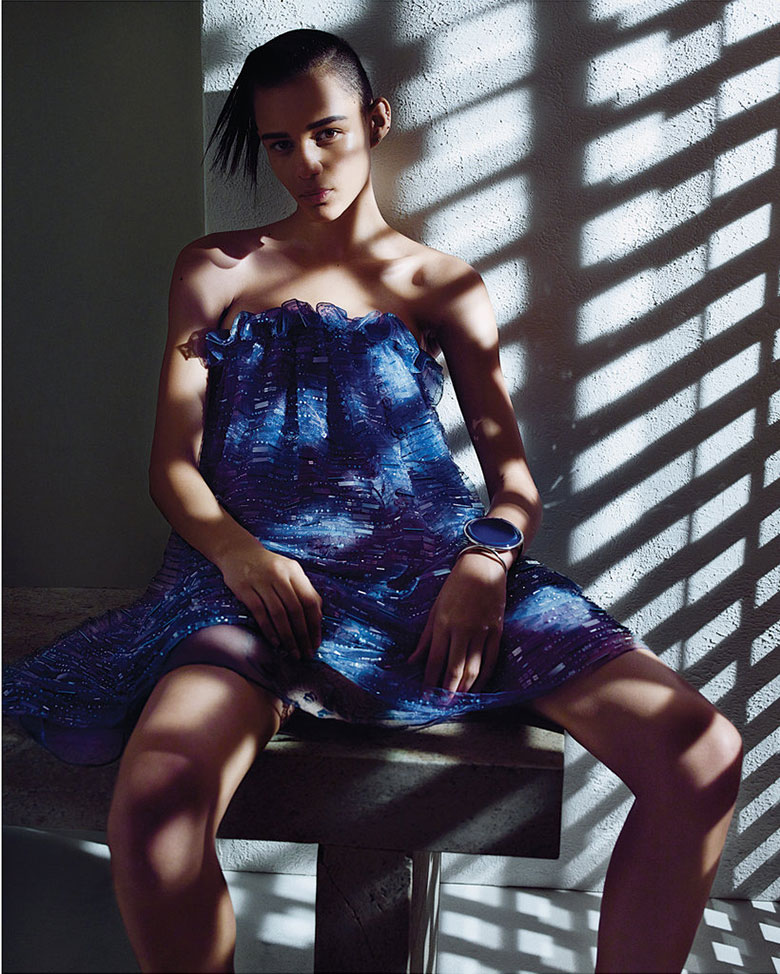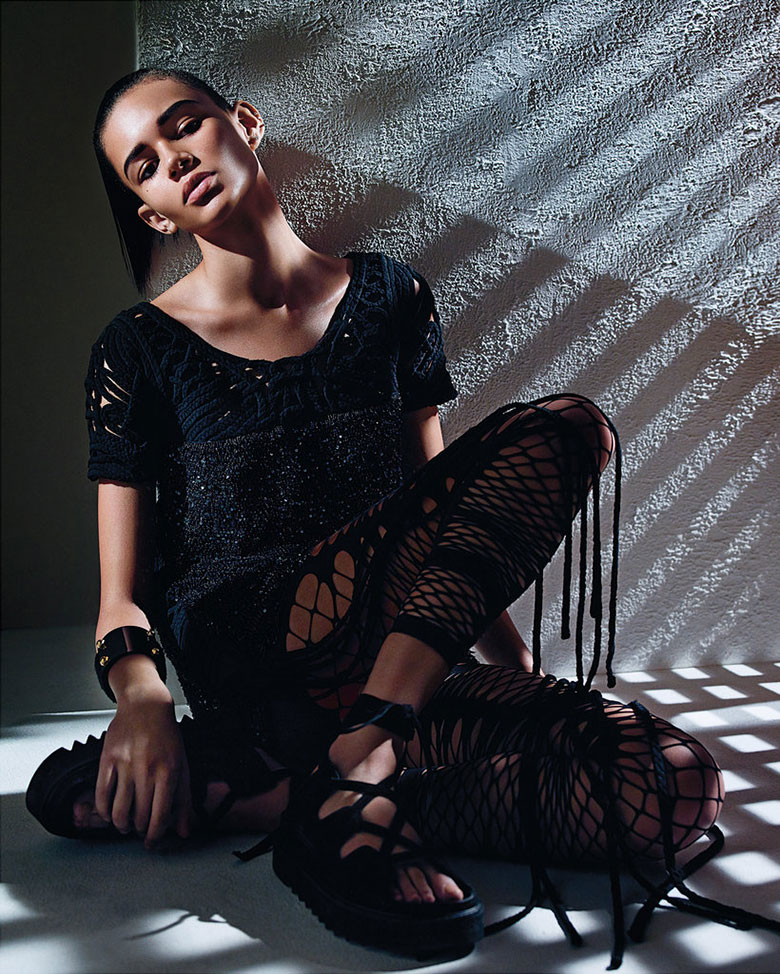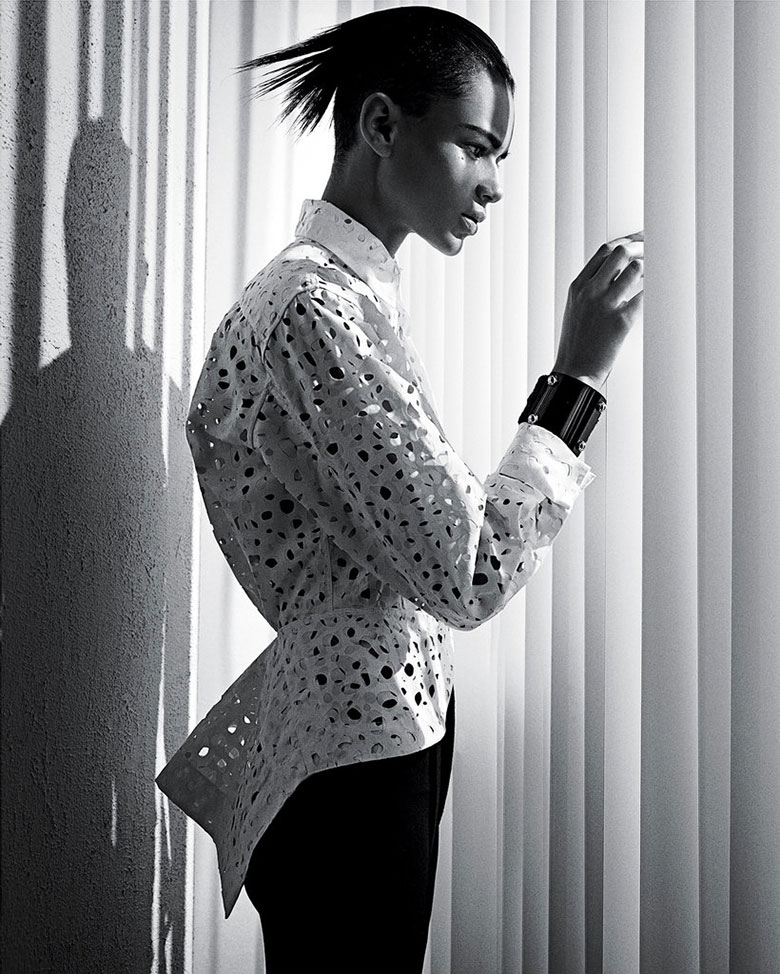 Text by Marija Filipova