A neat and tranquil portrait of Lily McMenamy is captured by the multi talented Alex Franco for the cover of the February/March 2014 issue of RUSSH Australia.
SEE ALSO: Lily McMenamy for i-D Magazine Winter 2013 Cover
The London based photographer, Alex Franco has successfully framed the 18-year-old daughter of model Kristen McMenamy and nightclub owner Hubert Boukobza for the cover and a 11-paged spread called 'Hi, you should have come over' for RUSSH Magazine.
Newcomer model Lily McMenamy is lensed by Franco while leaning on a white table in a sensual and pure manner, working a black top and natural looks for the issue of RUSSH that is dedicated for those 'of the tribe'. An expression explained by editor-in-chief Jess Blanch 'the family and friends who are our homeland. Our teammates, our community, those who believe in our mad schemes, finish our sentences and understand us even when we've gotten it all wrong'.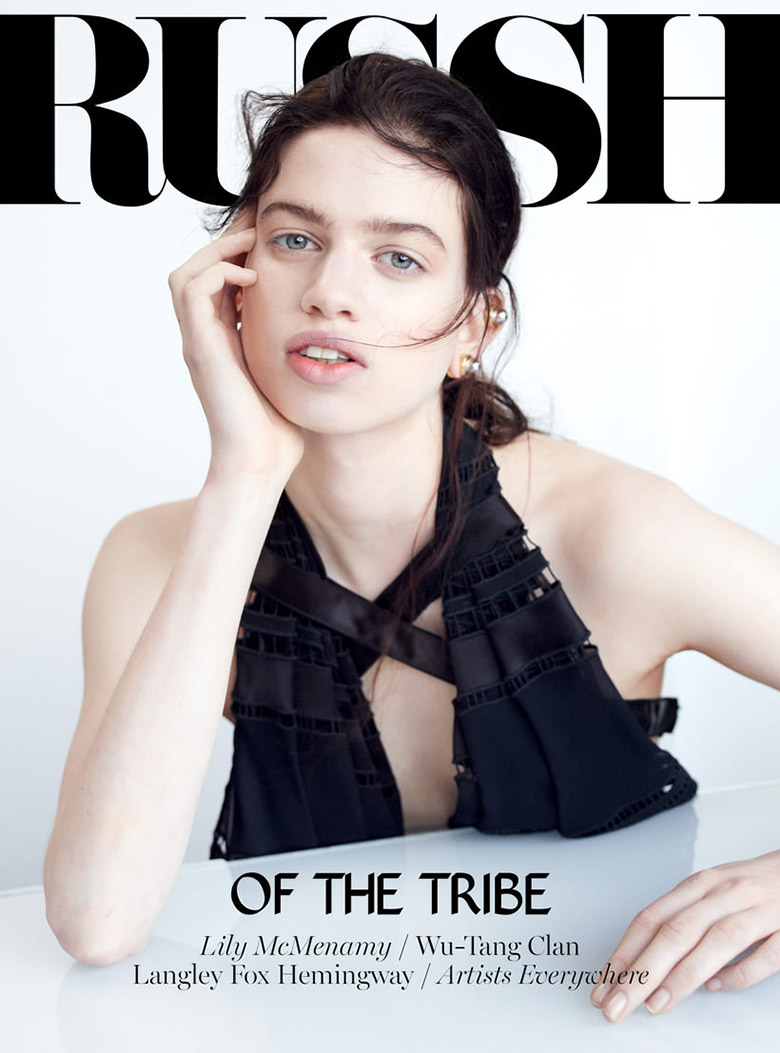 Text by Marija Filipova