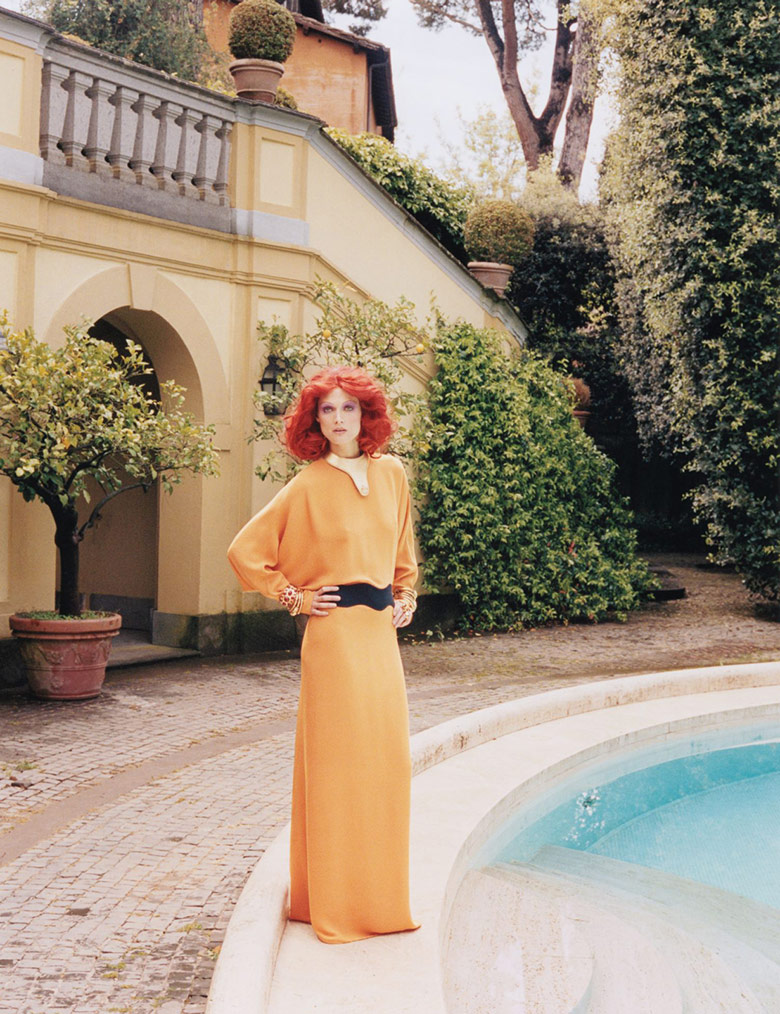 Venetia Scott shoots Malgosia Bela for W Magazine August 2014. Summer heat and extraordinary frames, supermodel Bela is captured whilst taking a stroll around a mansion wearing exquisite and unique fashion. With the help from stylist Venetia Scott, Malgosia is rocking several looks influenced from the seventies era. Graphic prints in the colors of yellows, browns and reds are dominating the retro styled outfits. Graceful maxi dresses, wide knee-length trousers, billowy chiffon blouses and turbans are gracing the figure of Bela, creating a modern twist on the old school hits.
SEE ALSO: Malgosia Bela reveals ethno glam for Vogue Germany May 2014
The spread's beauty department has focused on vibrant colors, hair stylist Tina Outen has gone for a red fiery hair color which looks striking against Malgosia's natural paleness, whilst make-up artist Janeen Witherspoon played with several different eye shadows for Bela's gaze, from greens to reds and purple, all finished off with a thin painted eyebrow, making Bela look like a high-class seventies diva.