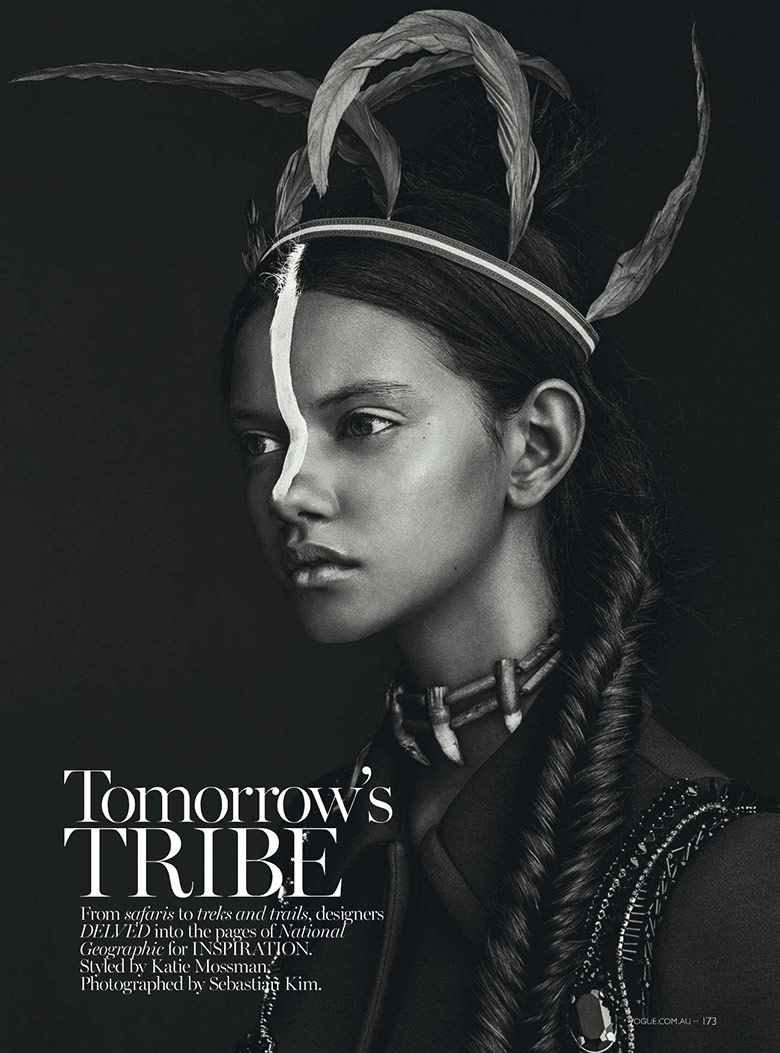 Ancient tribal influences meets modern day fashion in Sebastian Kim's caption of Marina Nery for the April 2014 issue of Vogue Australia.
The Brazilian newcomer, Marina Nery is captured wearing exquisite pieces from some of the most noted fashion houses around the globe including Alexander McQueen, Chanel, Céline, Gucci and Calvin Klein, all brought to attention by stylist Katie Mossman to feature in the exotic editorial named 'Tomorrow's Tribe'. The fascinating tribal clothing has not only been the main inspiration behind many of the Spring/Summer 2014/15 collections it has also caught photographer Sebastian Kim's eye when choosing the intriguing theme to star in his latest editorial.
Creating an unique hair style for each look is hair stylist Bok-Hee whilst make-up artist Mariel Barrera has embellished model Nery with exciting body paint, embodying the shoot's wild and exciting essence.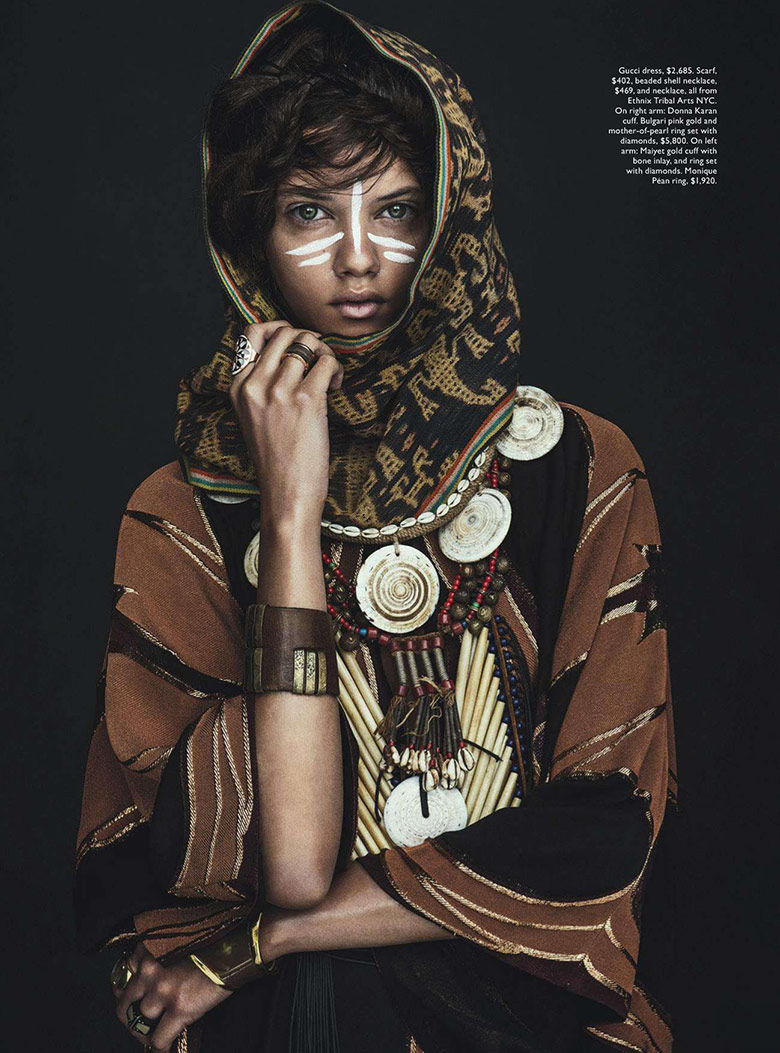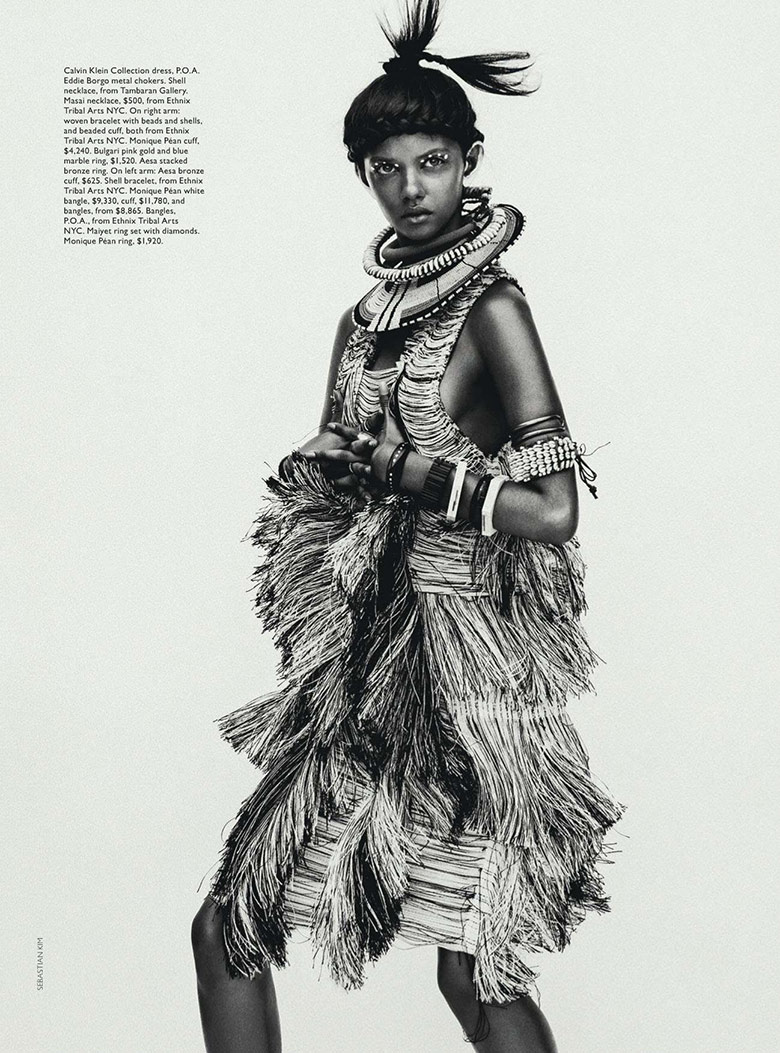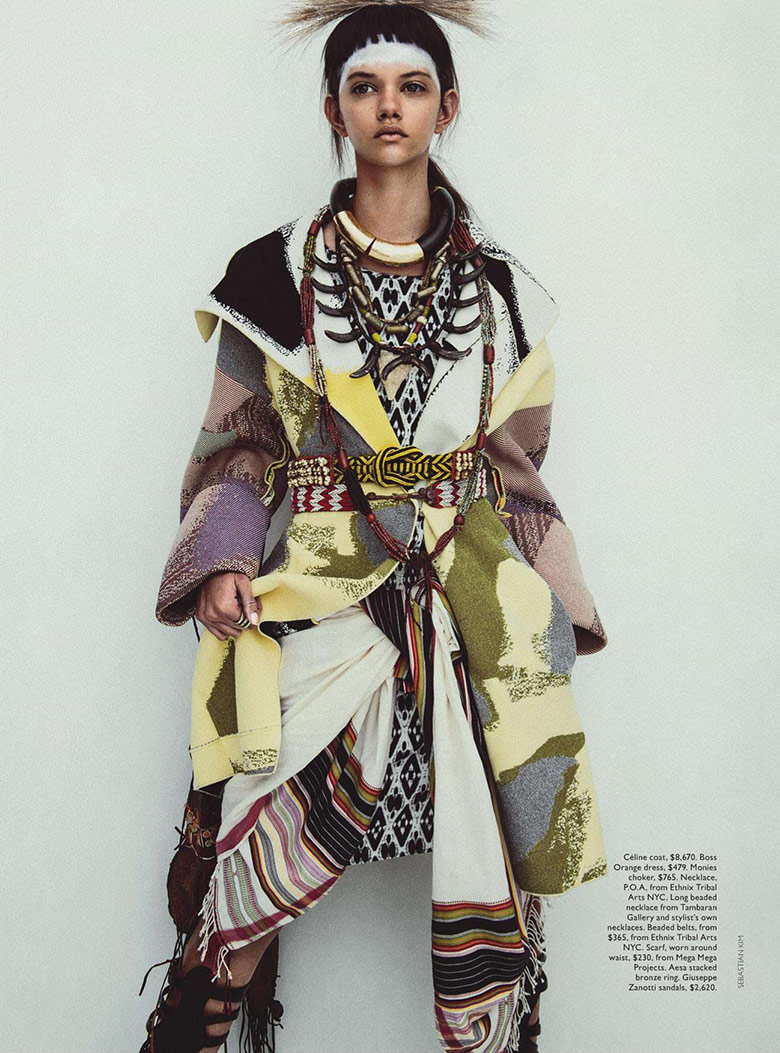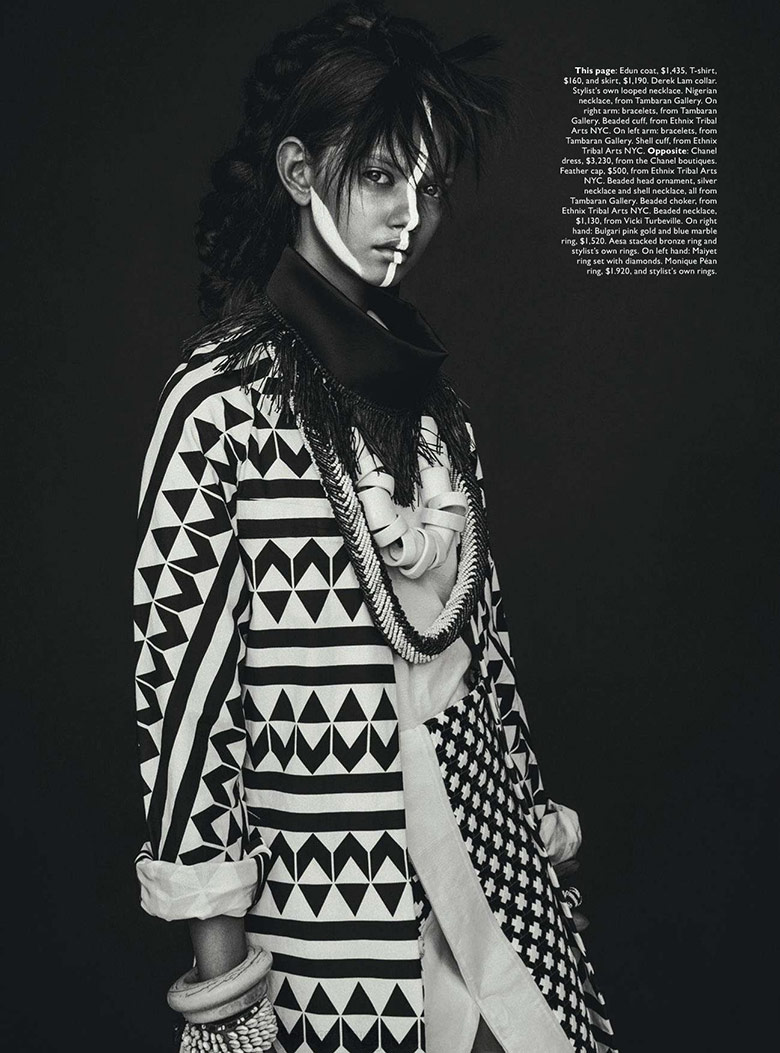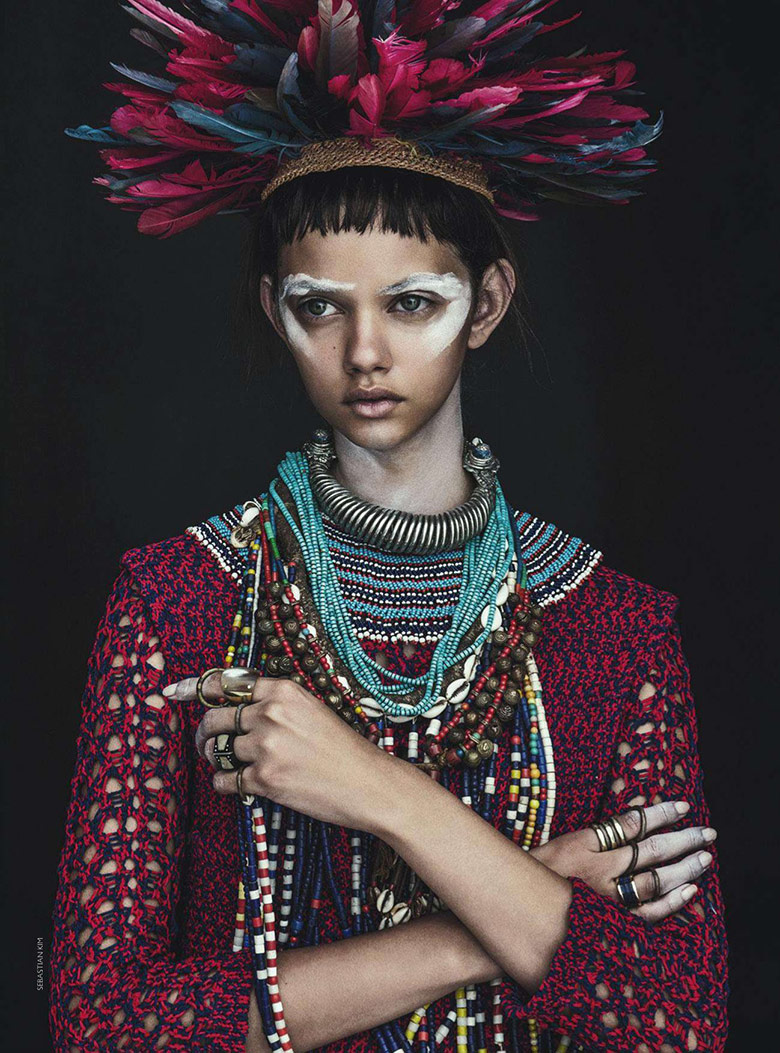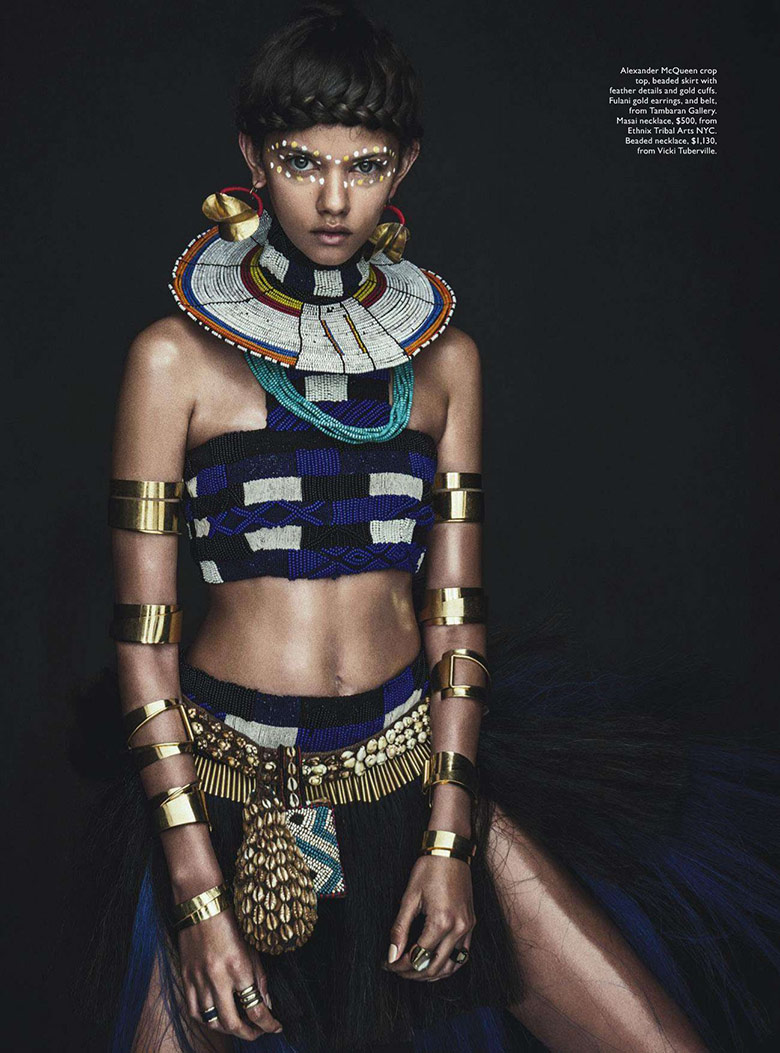 Text by Marija Filipova