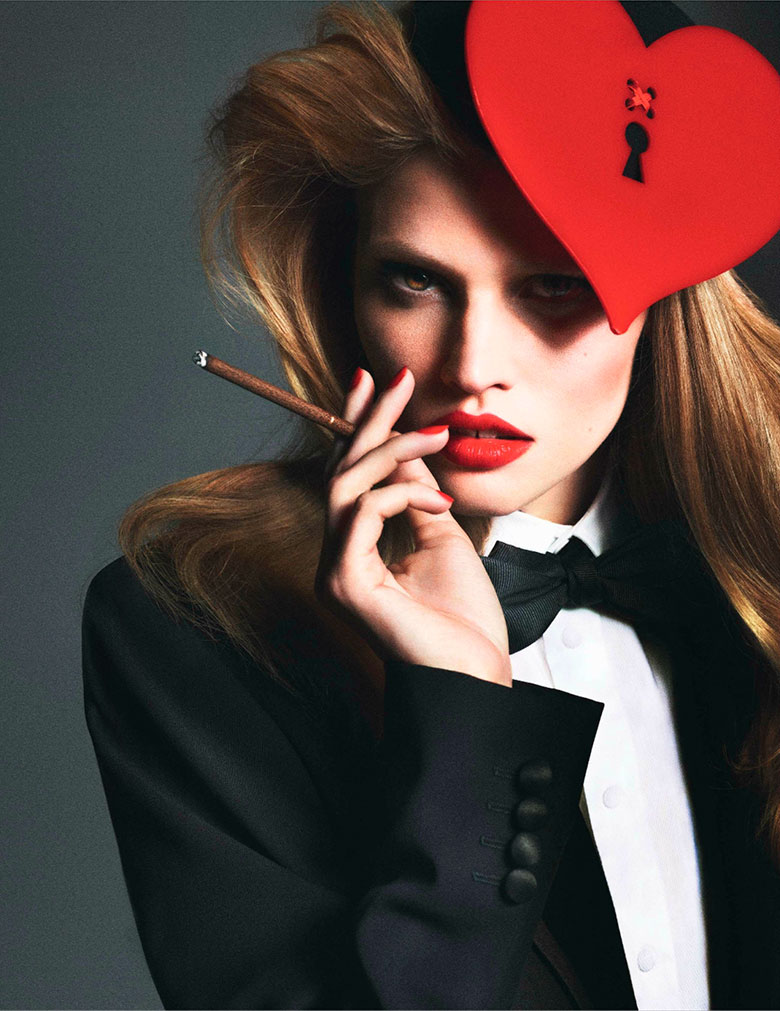 A frisky and somewhat teasing editorial is captured by photographer duo Mert & Marcus in their story 'Fatale' for the March 2014 issue of Vogue Paris featuring Lara Stone, Anna Ewers and Amanda Wellsh.
SEE ALSO: Karlie Kloss by David Sims for Vogue Paris March 2014
Fashion's newcomers, Anna Ewers and Amanda Wellsh joins the iconic Lara Stone when framed by the visionary artists Mert & Marcus. Styled in the mystic colors of reds and blacks by Emmanuelle Alt, the models are seen seductively smoking when posing against the duo's red-lighted studio walls.
Hair stylist Oribe has worked with both a slicked back up-do and sensual waves to fulfill the editorial's flirtatiousness whilst make-up artist Charlotte Tilbury has graced the models with a red heated pout, which truly embodies the natural essence of 'Fatale'.