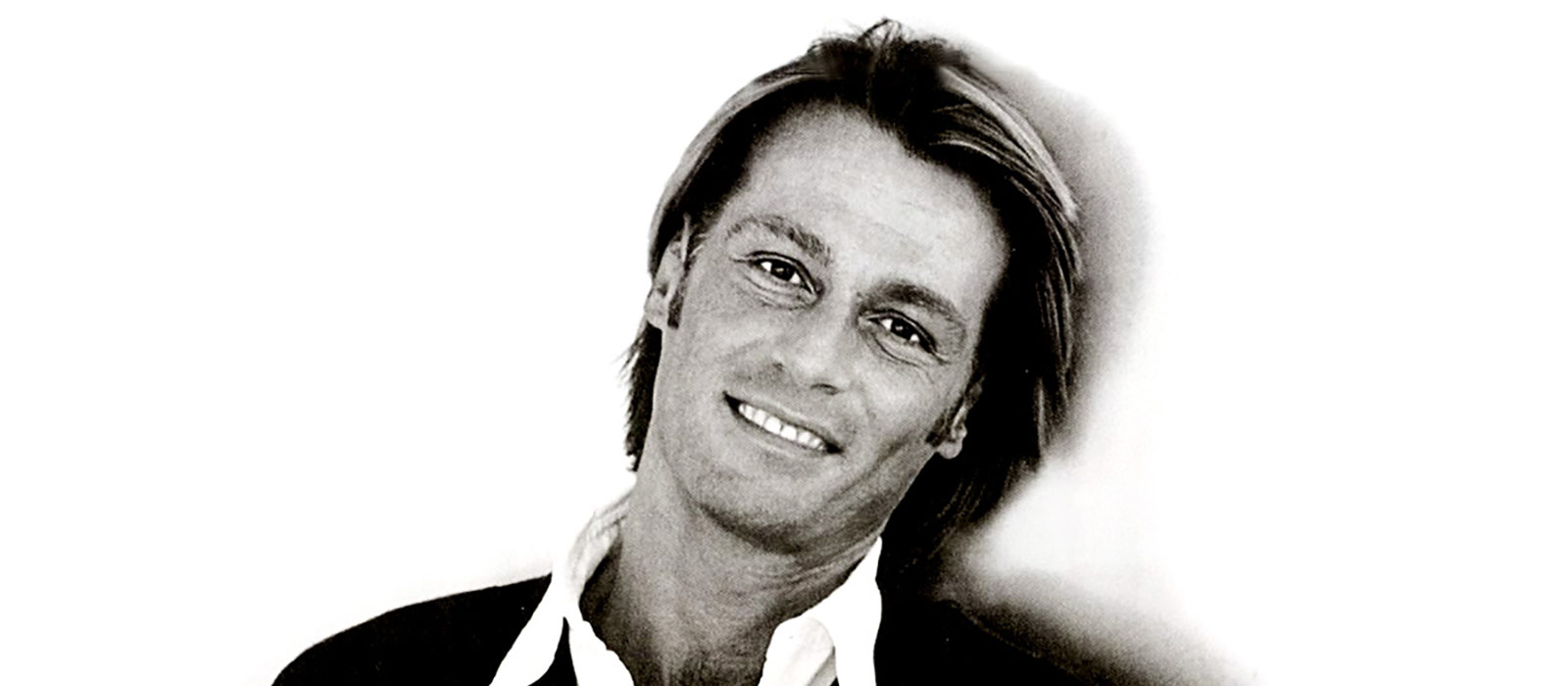 Piero Piazzi
Working with Avedon, Gianni Versace, Calvin Klein, and Yves Saint Laurent are achievements of a lifetime, but that was just Piero Piazzi's first act. After a successful career as a model, his own agent gave him the opportunity to become her protégée. She clearly had an eye for business talent — today, Piero is the director of one of the world's top modeling agencies. At Women Milan he represents everyone from icons like Doutzen Kroes, Isabeli Fontana, Mariacarla Boscono, and Natasha Poly to new stars including Maartje Verhoef, Malaika Firth, and Anna Ewers.
A sharp negotiator with a big heart, Piero is both a tough advocate on behalf of the models he represents and a second father to many of them. Highly respected for his 30 years in the industry and admired for his business acumen, he is most beloved for his tireless dedication to enabling his galaxy of stars to shine bright. Mr. Piazzi is the kind of agent every model wishes she had in her corner: someone who works every day to create a more ethical, diverse fashion industry where models ​of all ethnicities are given the respect and opportunities they deserve.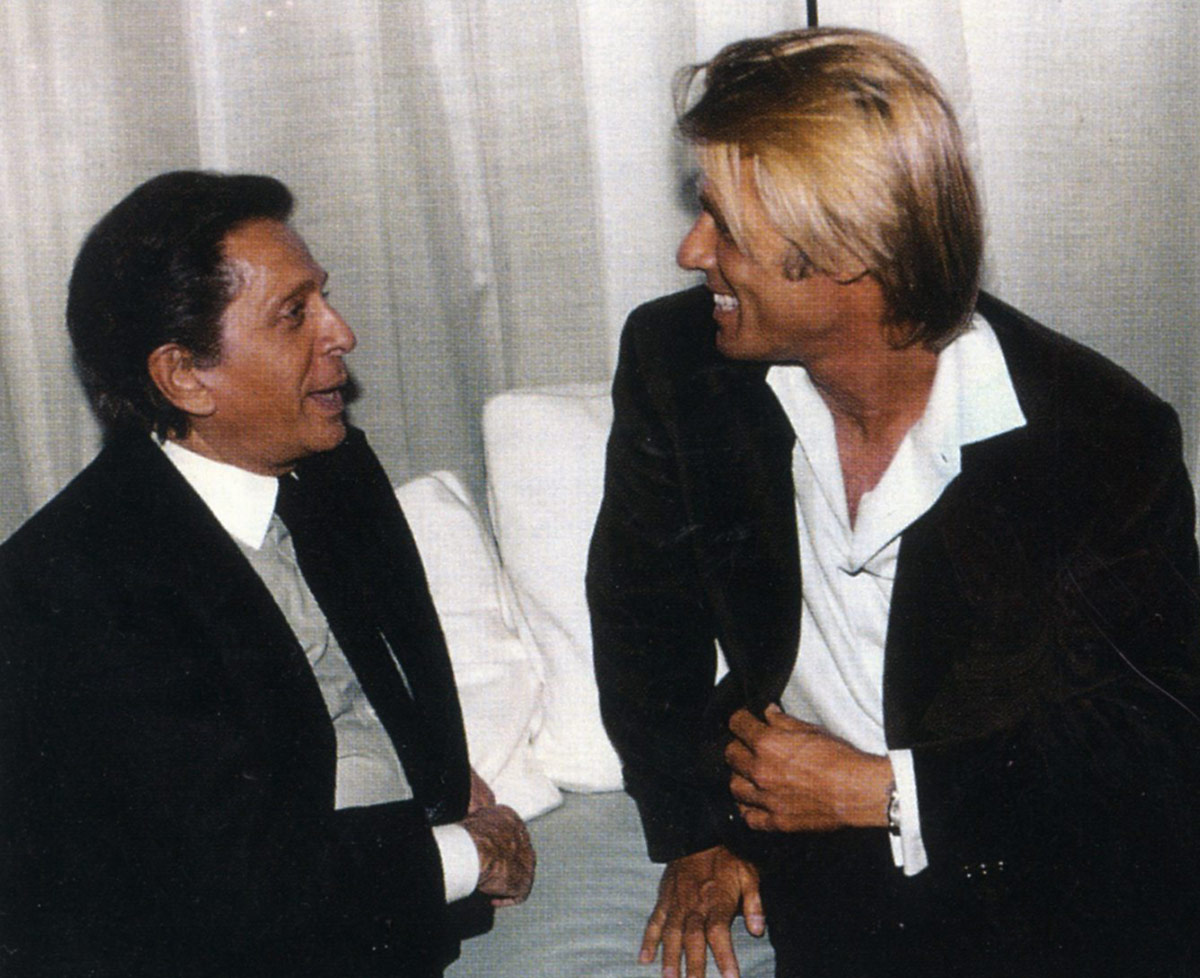 Before I was an agent, I was a model myself. I was very lucky to be able to work with legends. I was on magazine covers, I traveled the world, I met incredible people like Andy Warhol. The best part wasn't the modeling work itself, it was the opportunity to meet the people in the industry that made all the creativity and beauty possible. Everyone has something to teach, and I'm the person who I am today because of all the people who've taught me so many things.
Six years into my modeling career, there was a moment when I asked myself what I would do when I grew up. I had given up on my law degree because I was traveling so much that I couldn't find the time to study. So when Beatrice Traissac, my agent, asked me to take over the women's department at one of the top modeling agencies in Milan, I was thrilled. She's been a mentor to me. She was the one who saw the right qualities in me and gave me a chance.
I've been on the agency side of the industry for 30 years now and I've seen it all. I remember Gianni Versace's audacity when he first used Linda Evangelista, a print model, in his shows alongside runway queens like Marpessa, Iman, and Pat Clevand. And I was part of the era of the supermodels. In those days the movie business didn't have actresses that were idols for teenagers, so models like Naomi, Linda, Cindy, and Claudia filled that role. They represented beauty and glamour and girls wanted to be like them. I was lucky enough to work with all of those icons.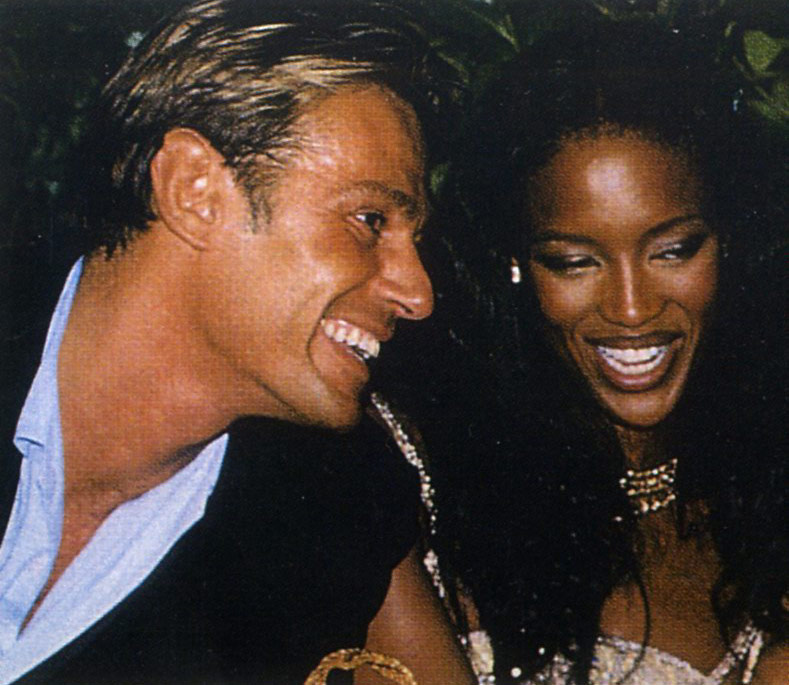 The wave of models from Eastern Europe brought some new wonders to the industry and now today, everyone wants the new face, something they've never seen before. To me it feels like Apple and their phones: you buy the iPhone 5, but then so fast you want the new, shiny iPhone 6. It becomes hard for us to always have a new face with a particular twist that's different.
This is one reason that today it's very hard to create a lasting career for a model. Casting directors are always looking for new faces, and in the end there are so many models eager to work. I think that the modeling industry is at a point now where we need to stop and re-think the business… we have to go back to the roots and stop bringing in too many young models, when we all know that very few of them will really make it.
Beauty is not a question of age. Wrinkles represent what we have lived through. The abuse of plastic surgery to try and erase wrinkles, to me, means having little respect for one's life experiences.
When a young model comes to us, my team and I always tell them that this is not a job for life, but only for a time. I really feel that these young girls should not give up on their studies or leave their families and friends just for a modeling career. I agree with the new rules for NY fashion week, that discourage girls under 16 from walking, and the Conde Nast policy about not shooting models under 16 for Vogue. I think that 16 is the minimum age. Italy is starting to conform with this, but there need to be laws here like those in the US and in France. The fashion agencies in Italy have started an association called ASSEM, which is starting to go by the new rules, but the Italian government needs to be involved as well.
Today clients have hundreds of faces to choose from, so what's important is the personality. Of course the physical aspects matter, but there are so many models with beautiful hair, gorgeous eyes… what stands out is a magnetic personality that will be remembered. If a model has positive energy to give, passions and interests, and an amazing personality, it's still possible for her to transform from a model to a celebrity.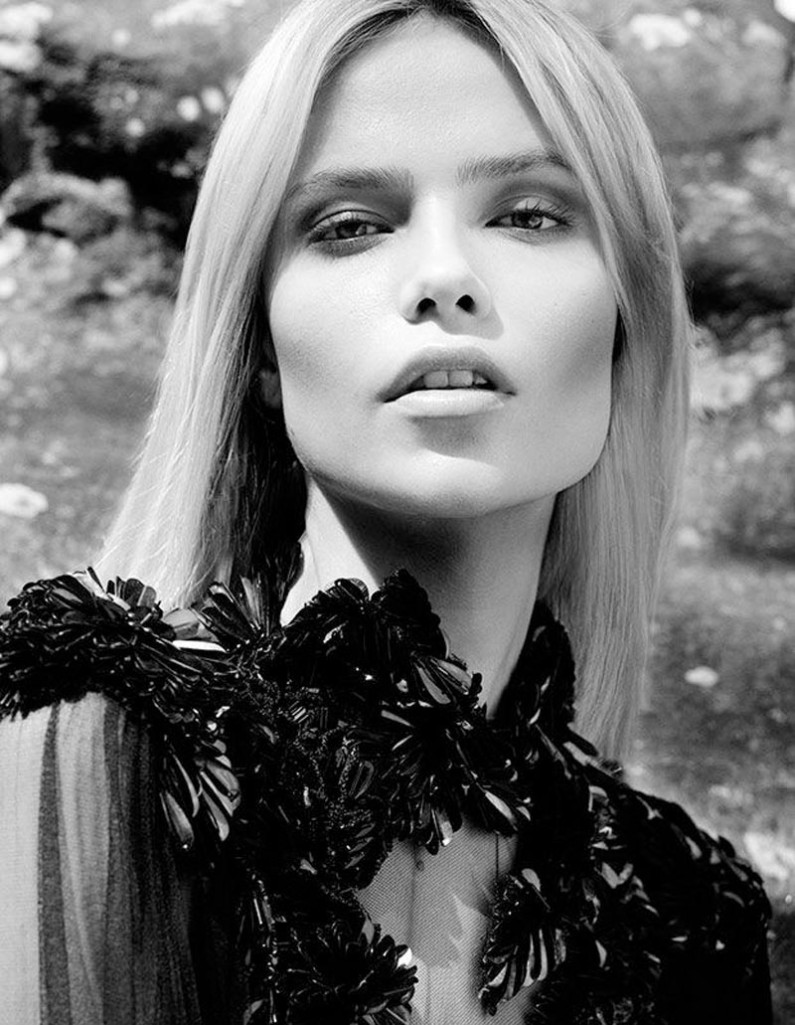 Natasha Poly by Cuneyt Akeroglu for Vogue Turkey September 2012
Personality counts a lot for me as an agent, too. When I met Marpessa 30 years ago, and Mariacarla Boscono 18 years ago, everyone thought I was crazy to want to work with them. They said Marpessa had dark circles under her eyes, and that Mariacarla's eyes were too far apart. But I thought they were both extraordinary. They have both made history as models, and their personality was their strength. Today, Mariacarla is a daughter to me and Marpessa is a sister, and I still look for models who have strong personalities, the ones who are able to turn an imperfection into beauty.
Beauty comes in so many different forms. It upsets me, that models of color are not given more opportunities. In the 80's there were a lot more of them. The world has changed, and it seems like today people have decided it's somehow easier to only cast white girls. But I will always fight to have models from different ethnic backgrounds in magazines and on the runway. I hope that more casting directors will do the same in the future.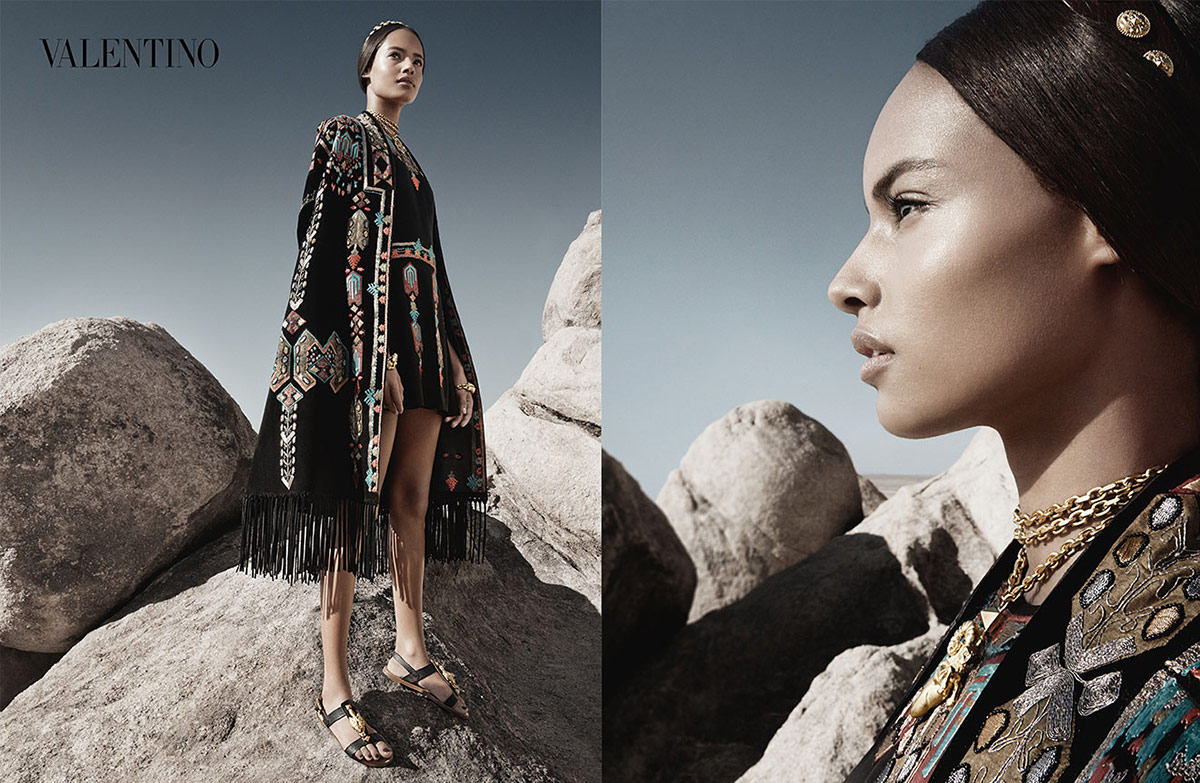 That is true beauty, to be who you are. Imperfections are much more inspiring than perfection. Trying to strive for perfection is boring, because nothing is perfect. Beauty is not a question of age. Wrinkles represent what we have lived through. The abuse of plastic surgery to try and erase wrinkles, to me, means having little respect for one's life experiences.
Someone who has really given that message, that diversity in beauty should be embraced, is Lea T. I feel so lucky to have met Lea through my friend Riccardo Tisci. At first, I had my doubts about what I could do for her. We met many times, to really make sure we could do something positive together. Her story, her journey and her difficulties have been a lesson in life to me. I've learned so much from Lea and so have my wife and children. She is now part of our family and I'm sure she always will be. She really deserves all of our respect. Today, Lea is a beautiful woman and Redken has chosen her to be a face for their beauty products. We did it. I'm so proud of her.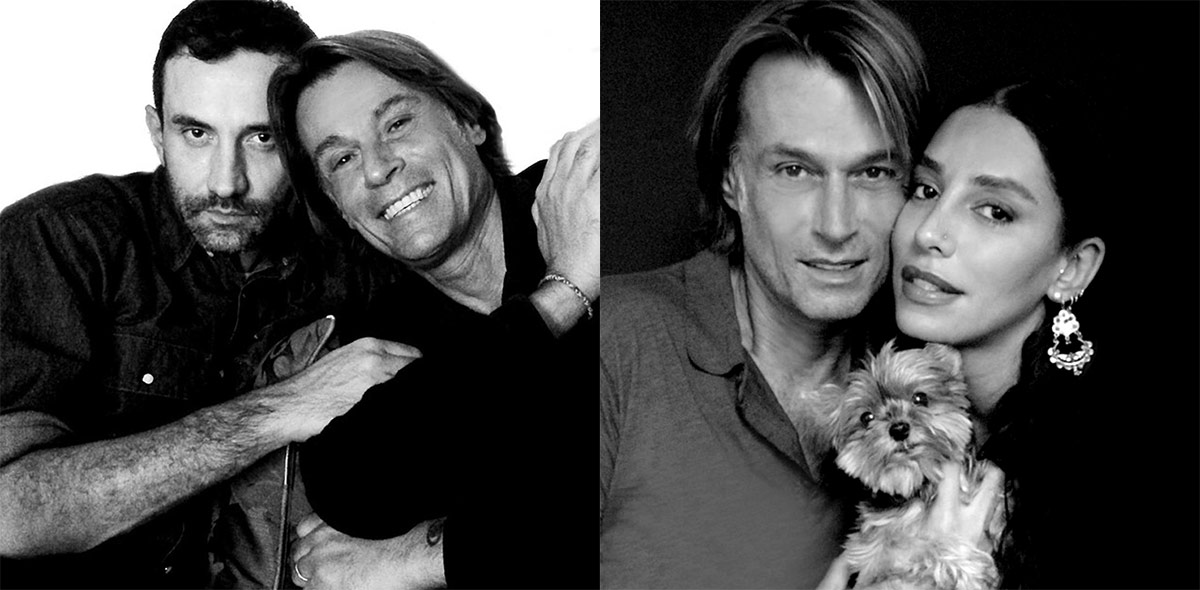 Our motto at Women Milan is quality over quantity. We choose models who we can really help have a long, satisfying career. We aim to get them visibility through social media, and we look for opportunities for when they are older, for example creating their own capsule collection with a brand. We have a strategy for every single model, as we did for Lea. We are normal people, with families, children—I've got a wonderful wife, 3 step-children I love as my own, and the cutest 10 year old granddaughter. My team treats every model like a daughter. There's always positive energy with us, we hug, we smile, we help each other, and we give all this to our models.
I could spend hours telling you about the personal satisfaction my line of work has given me. Don't get me wrong, I know I haven't saved lives. But I'm still very pleased and proud. I have been so fortunate, and it's time to look back on all the good things life has given me. So I have accepted an offer to write a book, which will be published on October 25th , the international Day to Eliminate Violence Against Women. The proceeds will go to an association which helps battered women. It won't be a book of gossip about models, or advice on how to become a model. It will be something about what comes from the heart to do this job.
---
Interview by
Alexei Key & Anna Griggs