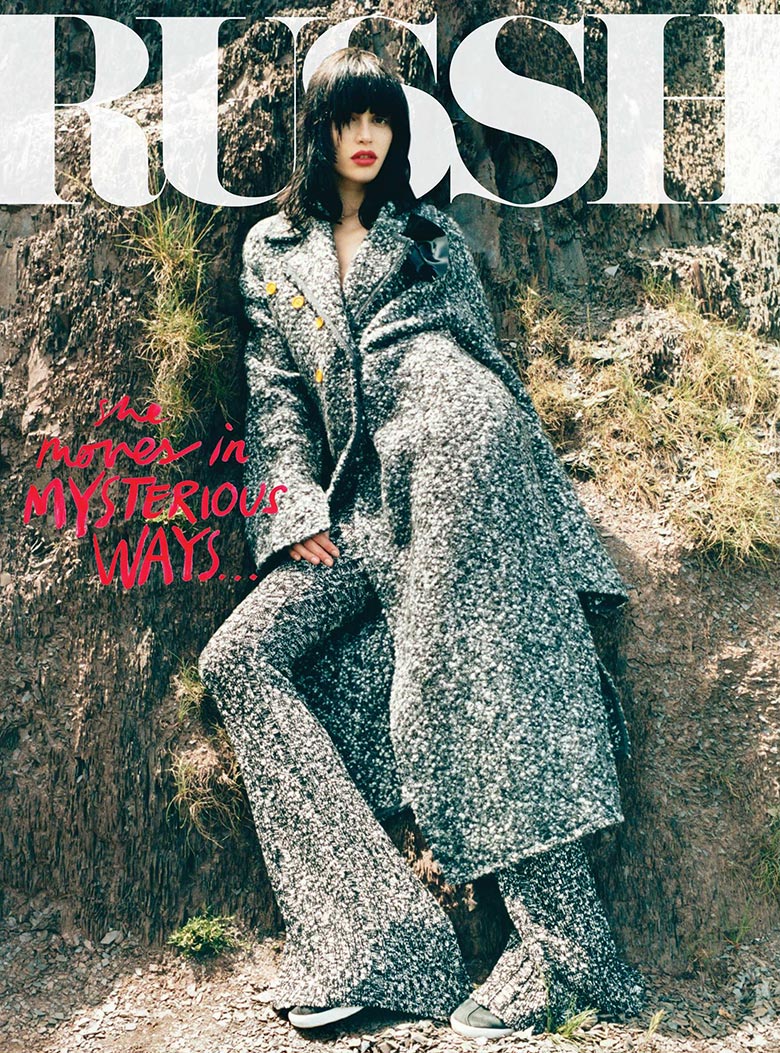 Sabrina Ioffreda is captured by by Tung Walsh for the cover of Russh Magazine August/September 2014. The Argentinian model newbie, Sabrina is taking on her fourth cover for a fashion magazine, this time Russh is the lucky mag! With her recent debut in the model industry, Ioffreda has already ticked off some of the most prestigious jobs on the scene, including being casted for Prada's Spring/Summer 2014 campaign and her most recent ad appearance for Tom Ford's Fall/Winter 2014, there is no doubt that this beauty is aiming for fireworks.
SEE ALSO: Sabrina Ioffreda by Terry Tsiolis for Dazed & Confused February 2014
Now landing the cover of Russh, Sabrina is framed by photographer Walsh against a stripped cliff when taking on a casual lean back pose whilst working a pair of flared trousers with a matching coat, styled by Anna Schiffel. Make-up artist Niamh Quinn has enhanced Sabrina's sensual kisser with a red tone, keeping the rest of her features blank whilst hair stylist Chi Wong let Ioffreda's natural hair speak for itself with only a minor rock'n'rolla styling.