Playful and somewhat chilling, model Sam Rollinson is captured by fashion photographer Emma Summerton in her beauty spread for the January 2014 issue of Vogue Italia.
You are in for a fashion journey, filled with colors, shapes and patterns. Stylist Elin Svahn hasn't laid back on her creativity when dressing the gorgeous Miss Rollinson in the newest issue of Vogue Italia.
A touch of 60's and 70's fashion must have been lingering in Svahn's innovative mind when she created the final looks for Emma's spread, together with hair stylist Tomo Jidai and make-up artist Matthias Van Hooff. They have all achieved seven unique styles, so different from one another that one could almost mistake Rollinson for another person, when posing among all her diverse characters.
Summerton, who has a habit of shooting 'on location' has chosen to portray Rollinson in a greyish, old looking cottage, with a kitchen table and numerous old dolls, (which you can't help to get chills by). She sets her mood well, with creating a mysterious intriguing feel that is lurking behind the rotten walls.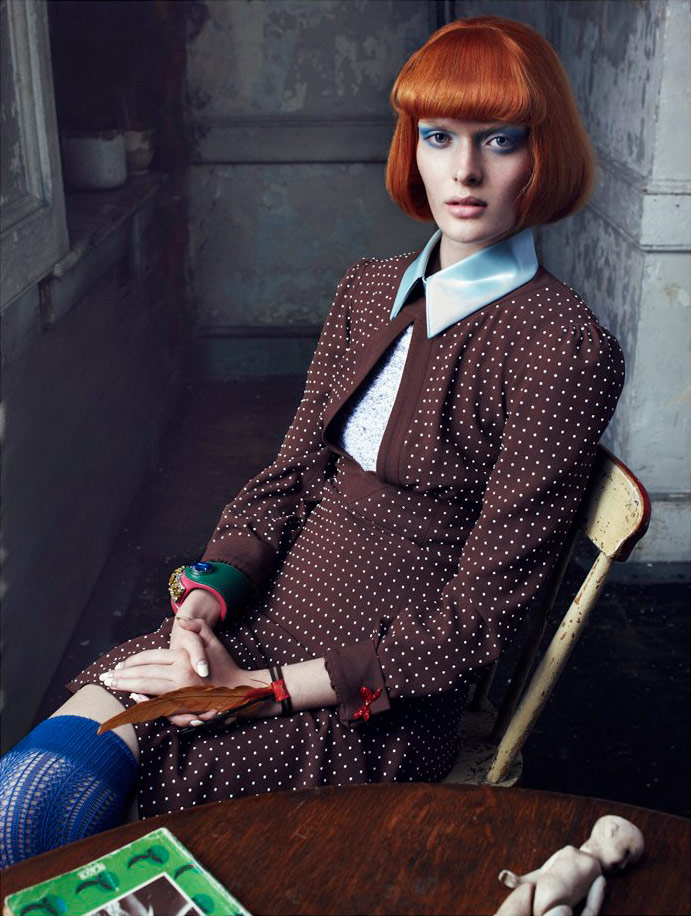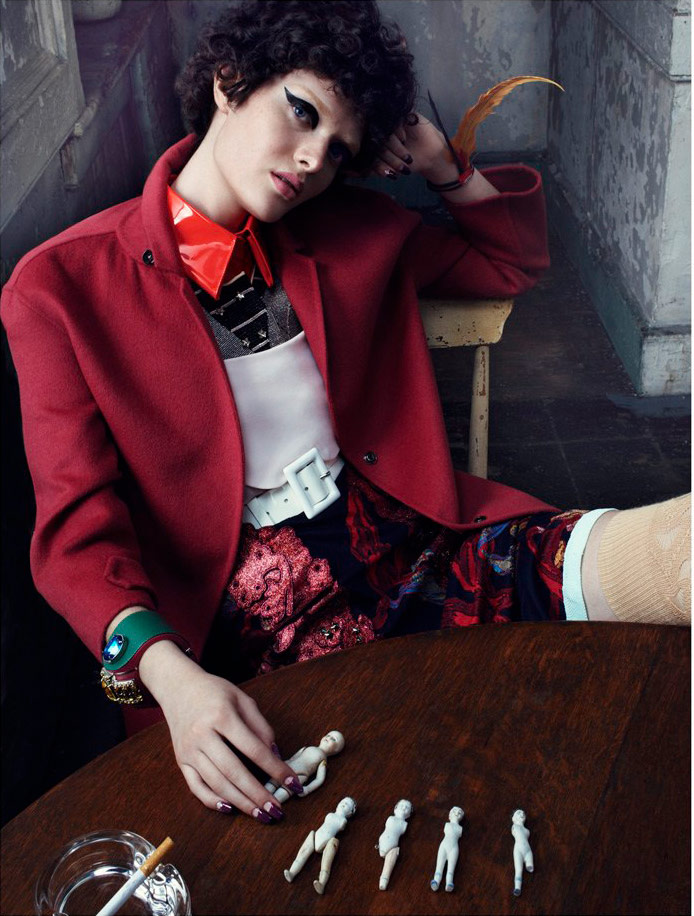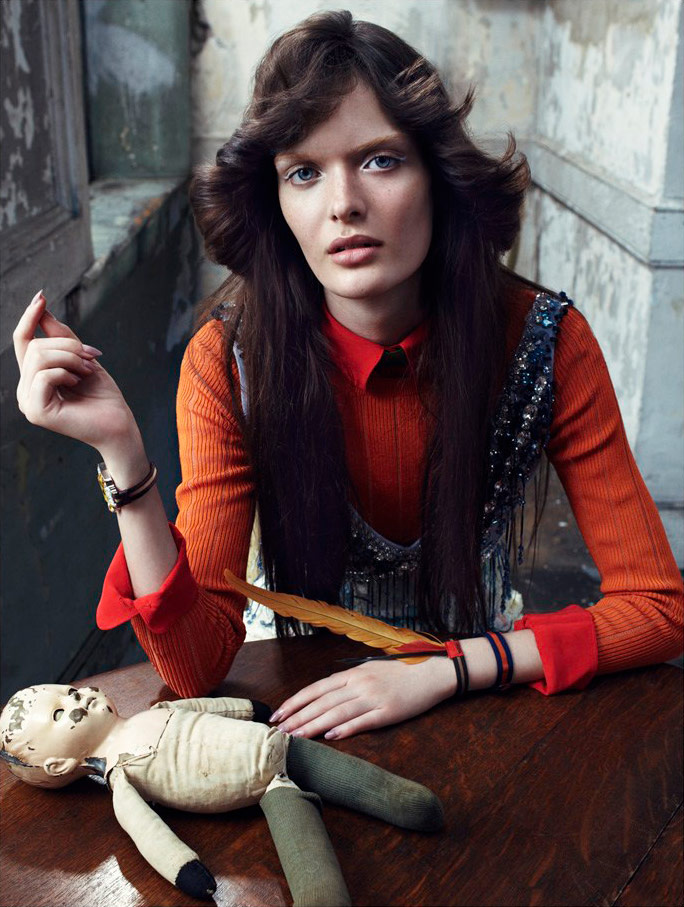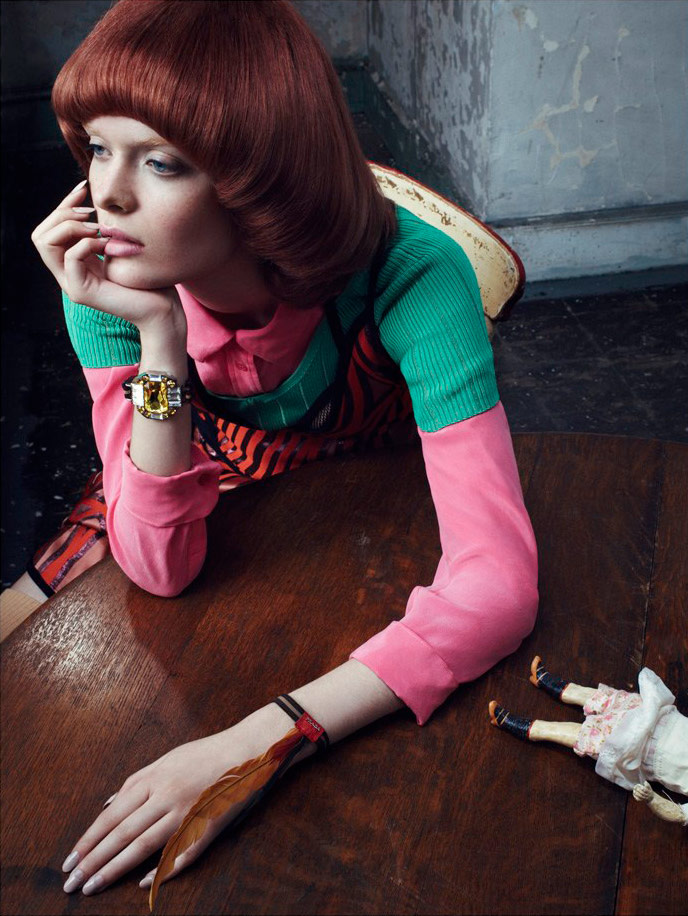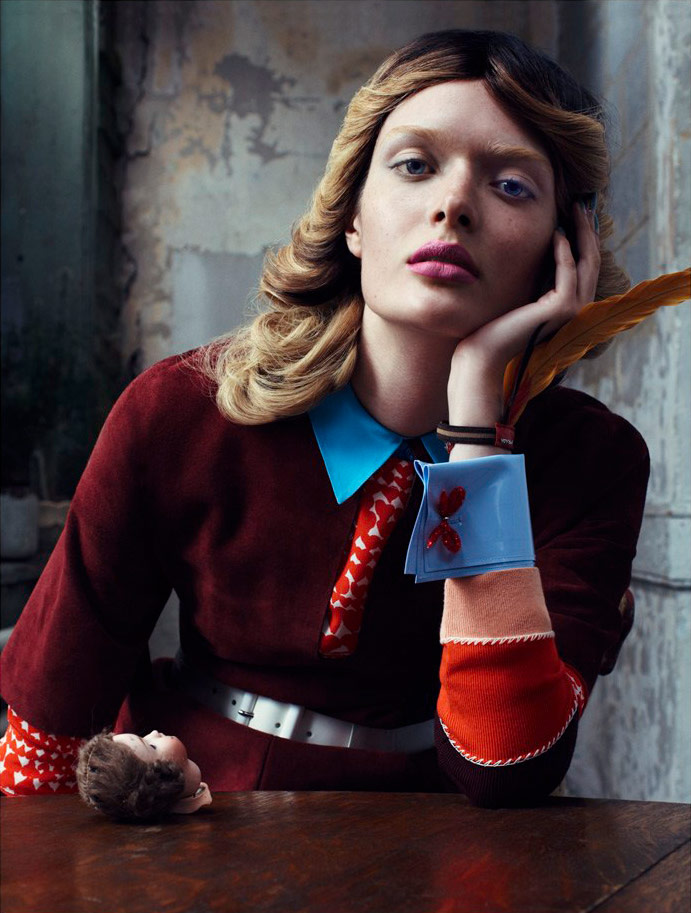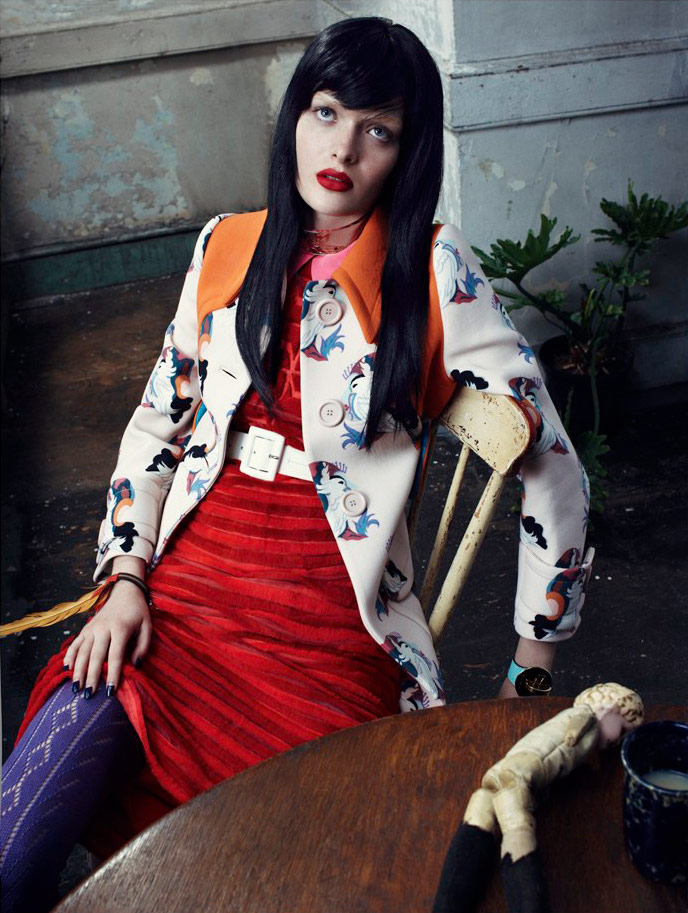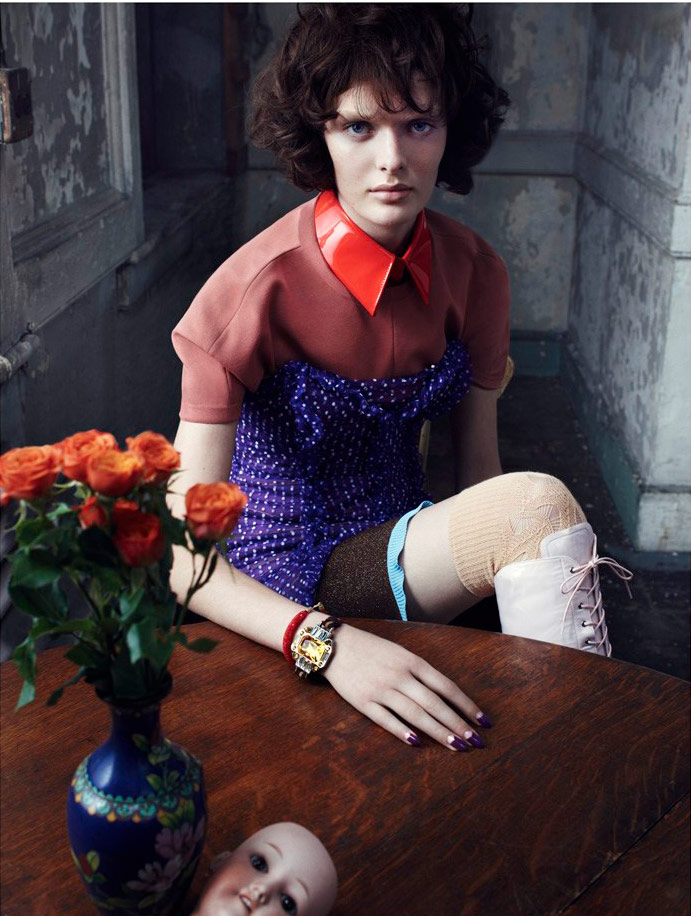 Text by Marija Filipova