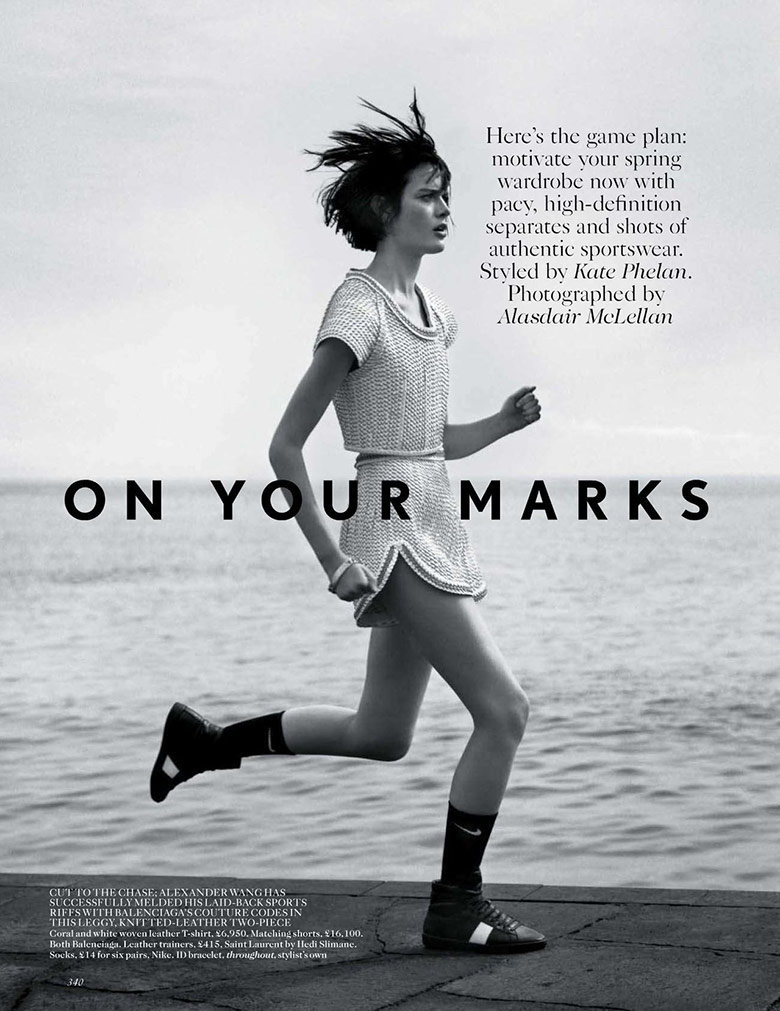 Find your inner athleticism with the help from Alasdair McLellan's spread for the March 2014 issue of Vogue UK starring Sam Rollinson.
SEE ALSO: Sam Rollinson for Vogue Italia January 2014
Never before has a workout seemed as appealing to us as it has for the last few seasons. Since Stella McCartney introduced us to 'sporty chic' the rest of the designers weren't far behind with adapting the rising trend, which has left us with an generous amount of choices of exclusive and fashionable sports wear.
Stylist Kate Phelan has taken on the trend when featuring designers such as Gucci, Balenciaga, Fred Perry and Marc by Marc Jacobs who all in cooperated sporty influences into their latest collections, when creating Sam Rollinson's looks for the Vogue UK issue.
Anthony Turner who acted as the editorial's hair stylist, made Rollinson's short bob look wild and natural to go with make-up artist Lucia Pica's settle approach of Miss Rollinson's flawless facial features.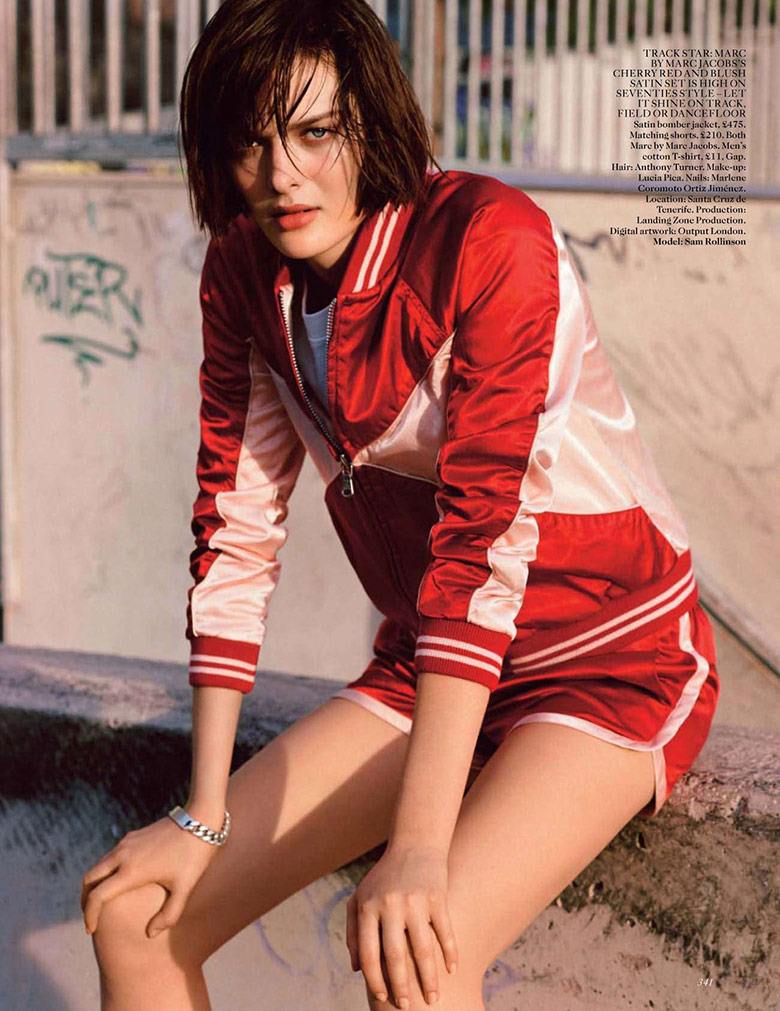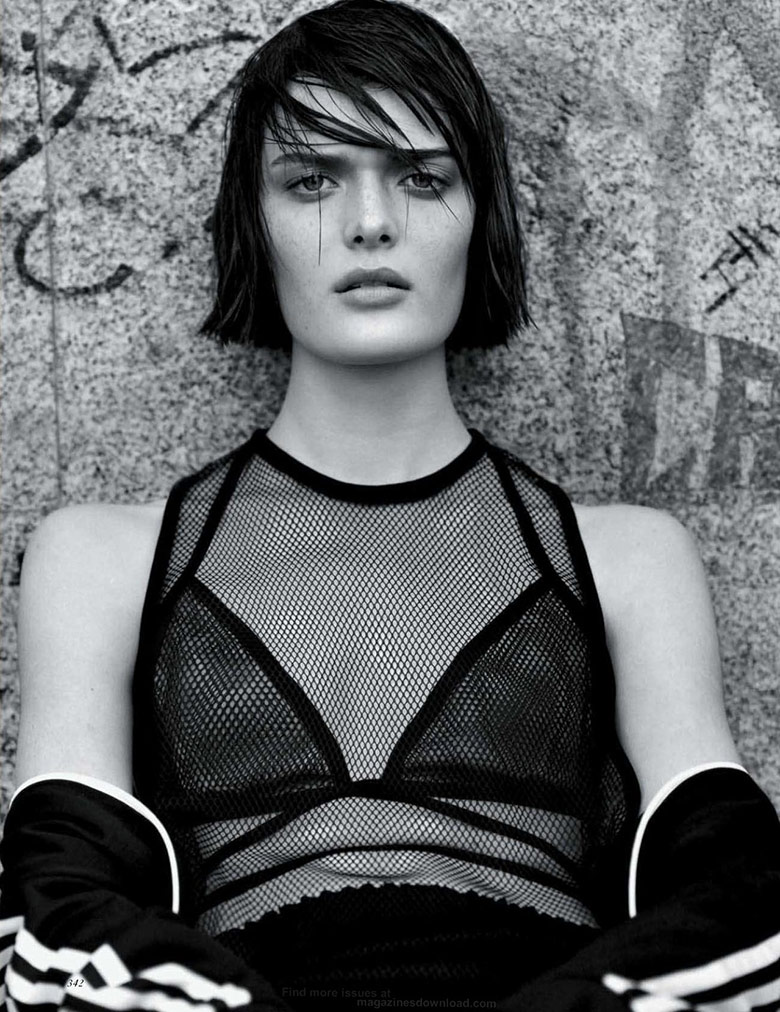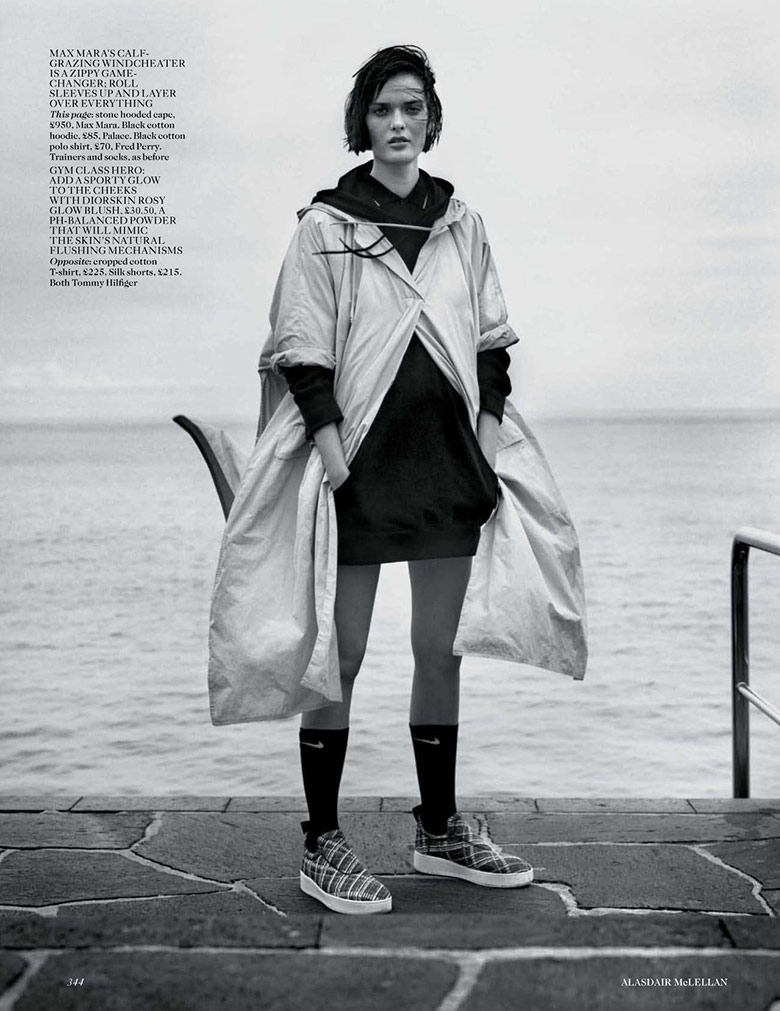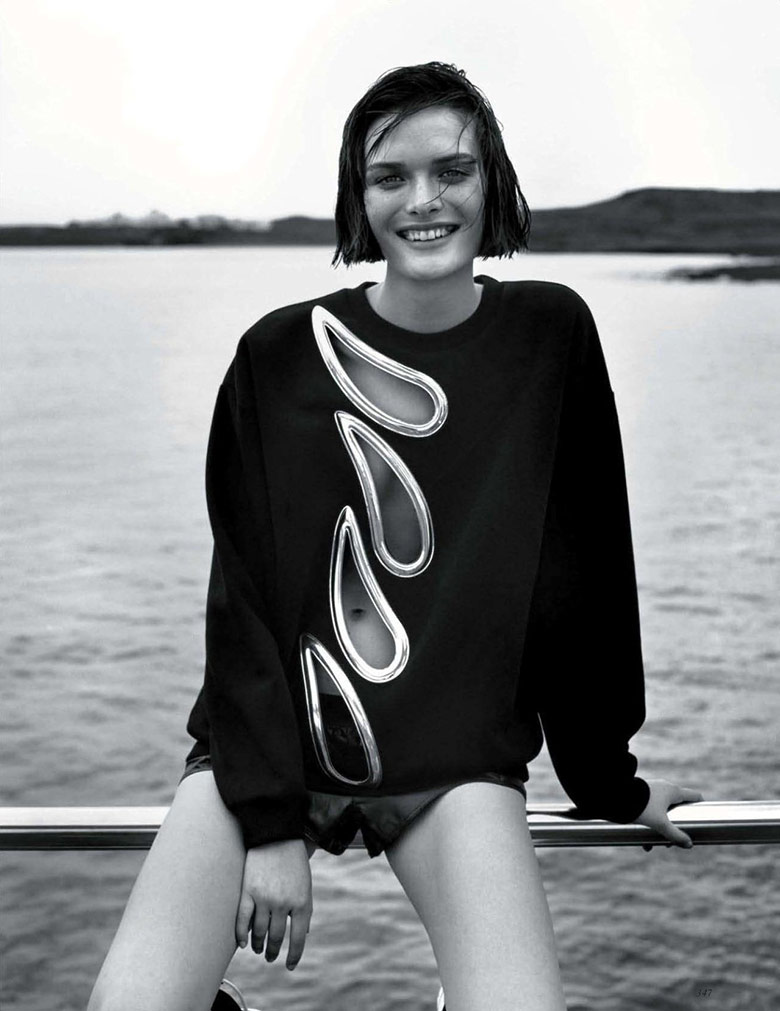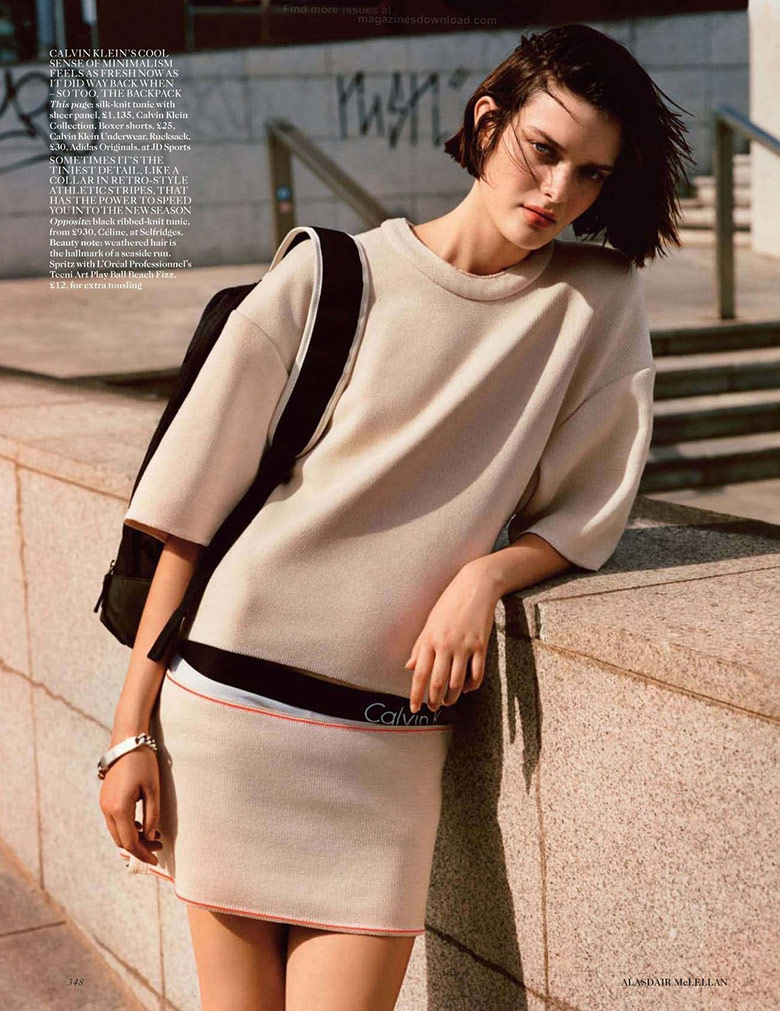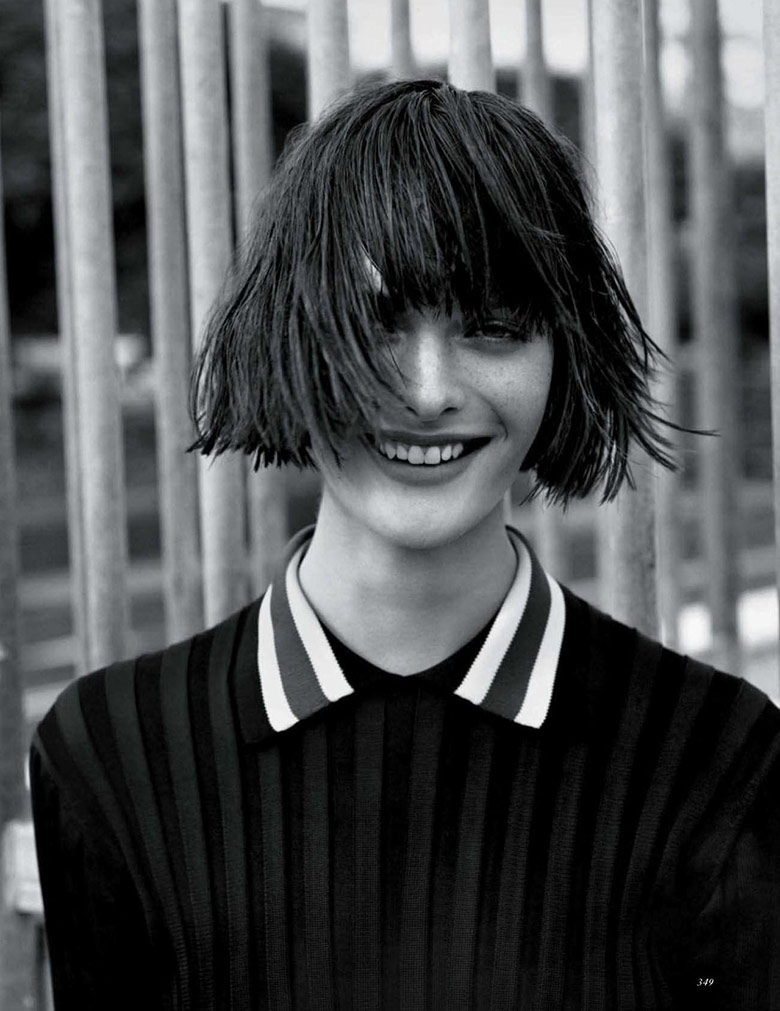 Text by Marija Filipova