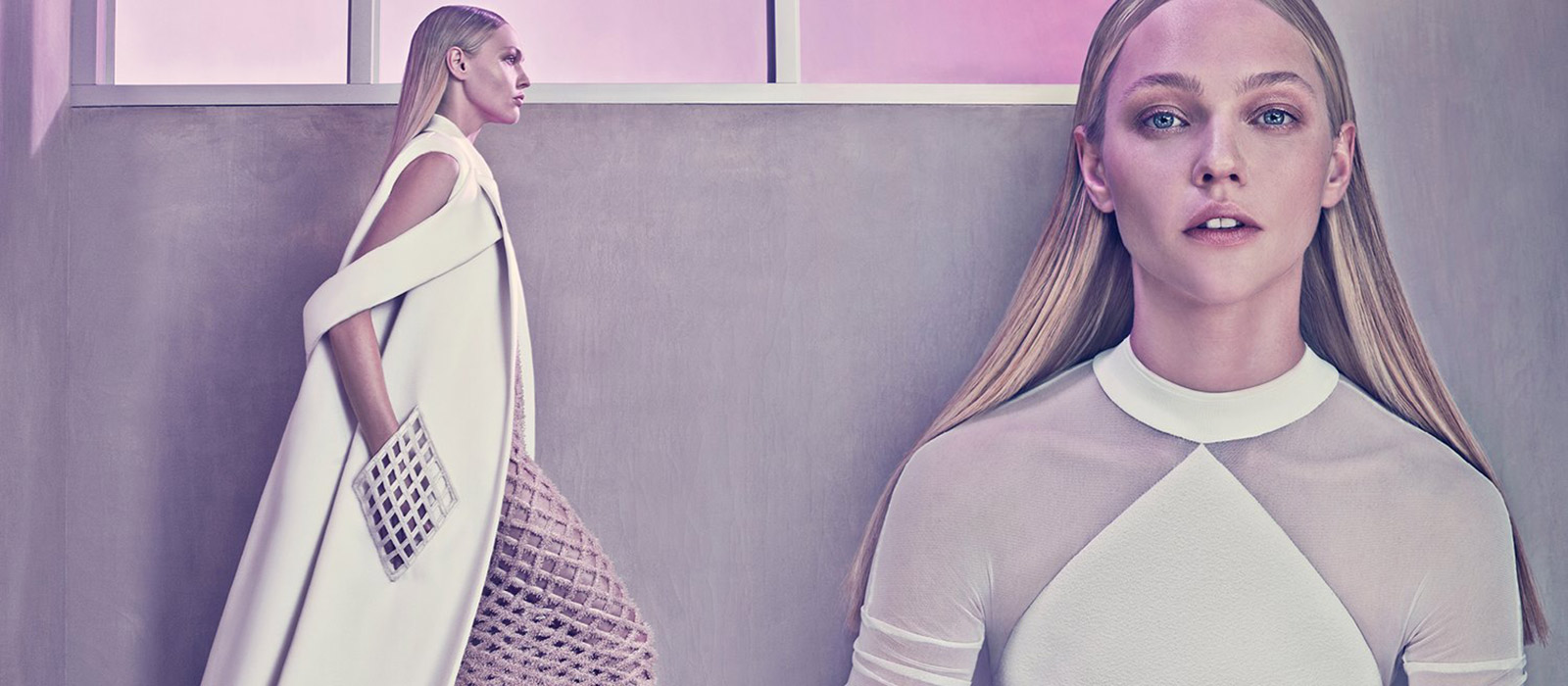 Sasha Pivovarova
It's hard to imagine a more meteoric rise to the top of the fashion industry than Sasha Pivovarova's. Just two weeks after signing with IMG, she made her debut opening Prada. What's even more remarkable, though, is that 10 years later fashion's elite remains just as captivated.
The fashion industry isn't known for such loyalty, but it's been a theme in Sasha's career. She spent an unprecedented six seasons as the face of Prada, and still periodically returns to represent the house on the runway and in campaigns. She's also made repeat appearances as the face of brands as varied as Chanel, Giorgio Armani, Miu Miu, Tiffany's, H&M, Piaget, and Dior—photographed by legends including Peter Lindbergh, Mert & Marcus and Steven Meisel (who's shot her for seven Vogue Italia covers).
So what magic keeps Sasha's clients returning, season after season? There's her dedicated professionalism, and her chameleonic ability to look fiercely feral or absolutely angelic. But most of all, it's likely that fashion's top creatives recognize Sasha as one of their own. An artist herself with a deep knowledge of art history, it's no wonder that Sasha inspires admiration in other artists. She's the rare model who knows the images pinned to reference board on set as well as the photographer, and who can trace a collection's inspiration back to its roots in Ballet Russe costumes or silent film looks.
In this exclusive interview, Sasha shares with us how her life as an artist has influenced her work as a model, and how her modeling has inspired her art.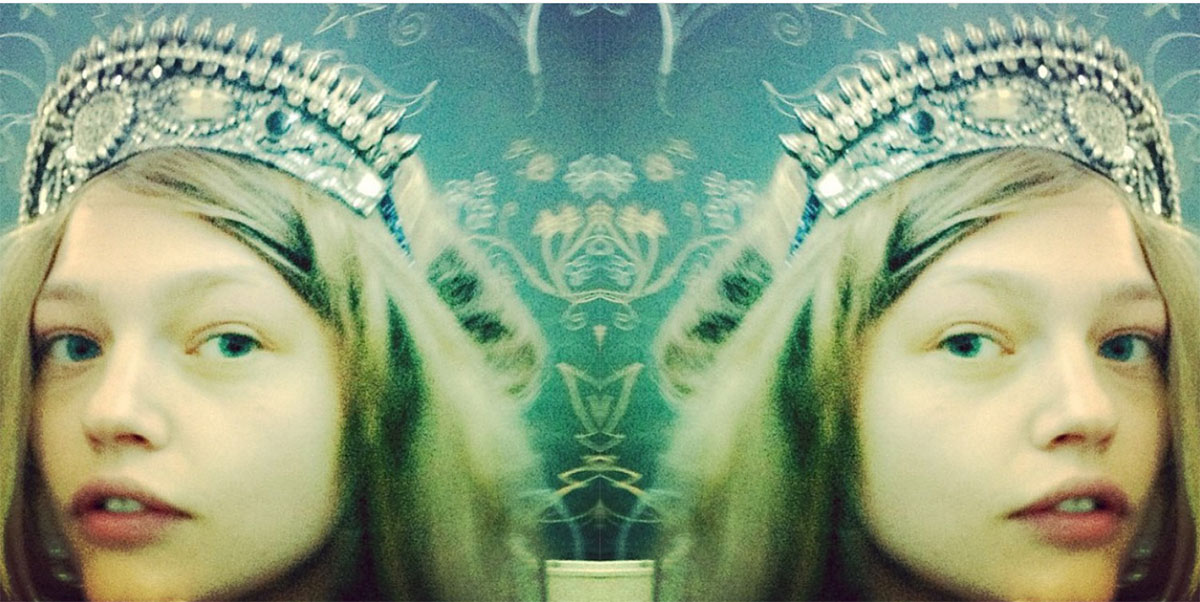 I make art because I can't not make art. I need to draw — my body needs it. I am glad to show my work, but ultimately I draw because I want to.
A lot of the exposure I've received as an artist has been in fashion magazines. The art world thinks "She's a model." In the end, though, I think it's wonderful if an artist gets any exposure—period. I take my work as an artist seriously, and that's the most important thing.
From my first studies of art history at university, I've been attracted to Symbolism and Art Nouveau. I admire the works of Gustave Moreau, Ivan Bilibin, Aubrey Beardsley, and Léon Bakst. I love their color palettes and the great amount of detail they use.  A few of my favorite pieces are Moreau's Hesiod and the Muse and Angel Traveler, Bakst's Cleopatre, and Ivan Bilibin's Illustration for Alexander Pushkin's 'Fairytale of the Tsar Saltan'.
In my own art, I pay attention to details, the graphic quality and the line work, which are also the same qualities I enjoy in these artists' works. Imagine the graphic black and white images of Aubrey Beardsley, his elaborate line work, the way he depicts nuances and his intricate compositions: there is so much information to sink your eyes into. All of my favorite artists work with figurative poses, and all of my art is figurative too. These artists make oil paintings and drawings, but their drawings are what I respond to most — I primarily make drawings, both in black and white and in color.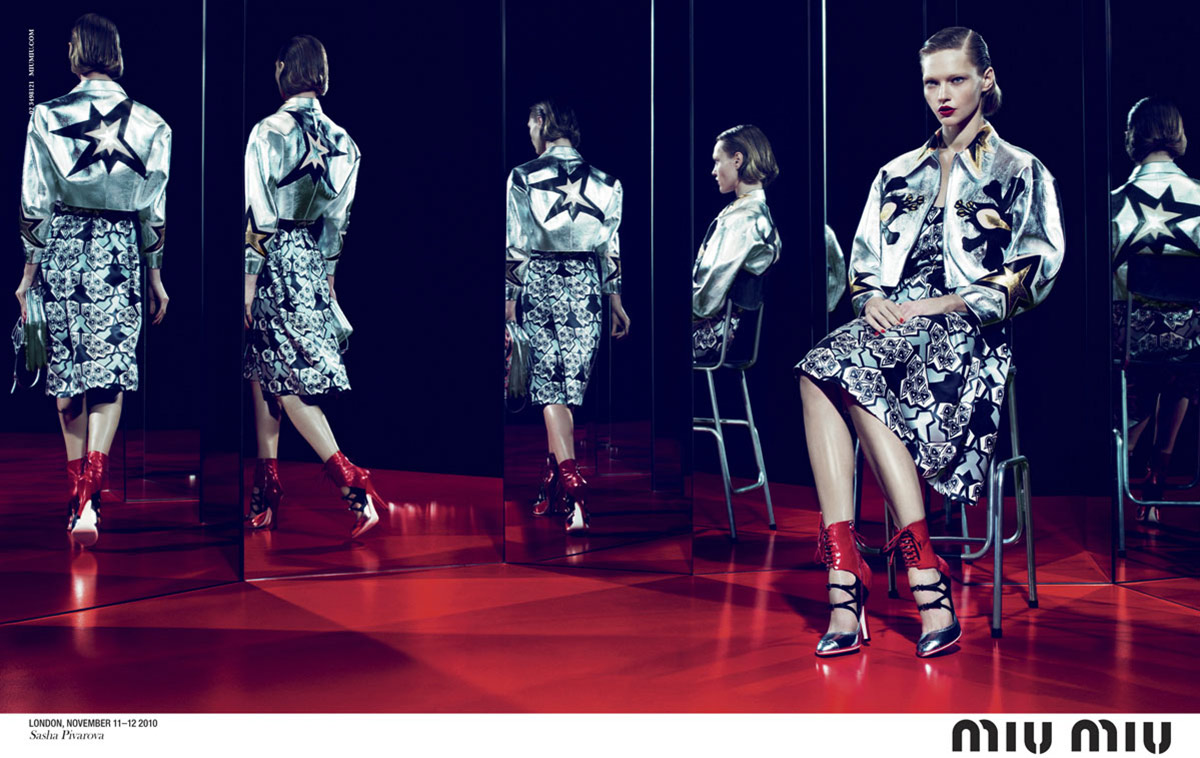 I recognize beauty in all its various forms. Sometimes you have to go beyond the boundaries and try different things in order to find a new form of beauty. I am not afraid to experiment in order to create a fresh, new look. This applies to my work in art and in fashion. My art influences my modeling, and vice versa, because my art reflects my life.
Fashion is an art, and knowing the past helps you work in the present.
I am constantly drawing inspiration from my everyday experiences– from my surroundings, the places I visit, the people I meet, and even from the clothes I wear. As a student, before I started modeling, I would draw people on the train. When I transitioned into modeling, I started drawing backstage. My art is like a diary of my life. The process of modeling was a new and exciting experience, and I relived it in my art. When I was pregnant with my daughter Mia, I was around other pregnant mothers, and I did many drawings that were Madonna themed. Then, as my daughter got older, I resumed modeling, and the themes in my art once again reflected that environment.
In my art I like to reuse and recycle materials. I'll keep things I think are beautiful and find a way to incorporate them. When I go to the ballet I save the ticket stubs and then work them into a collage. Life itself is a continuous source of inspiration.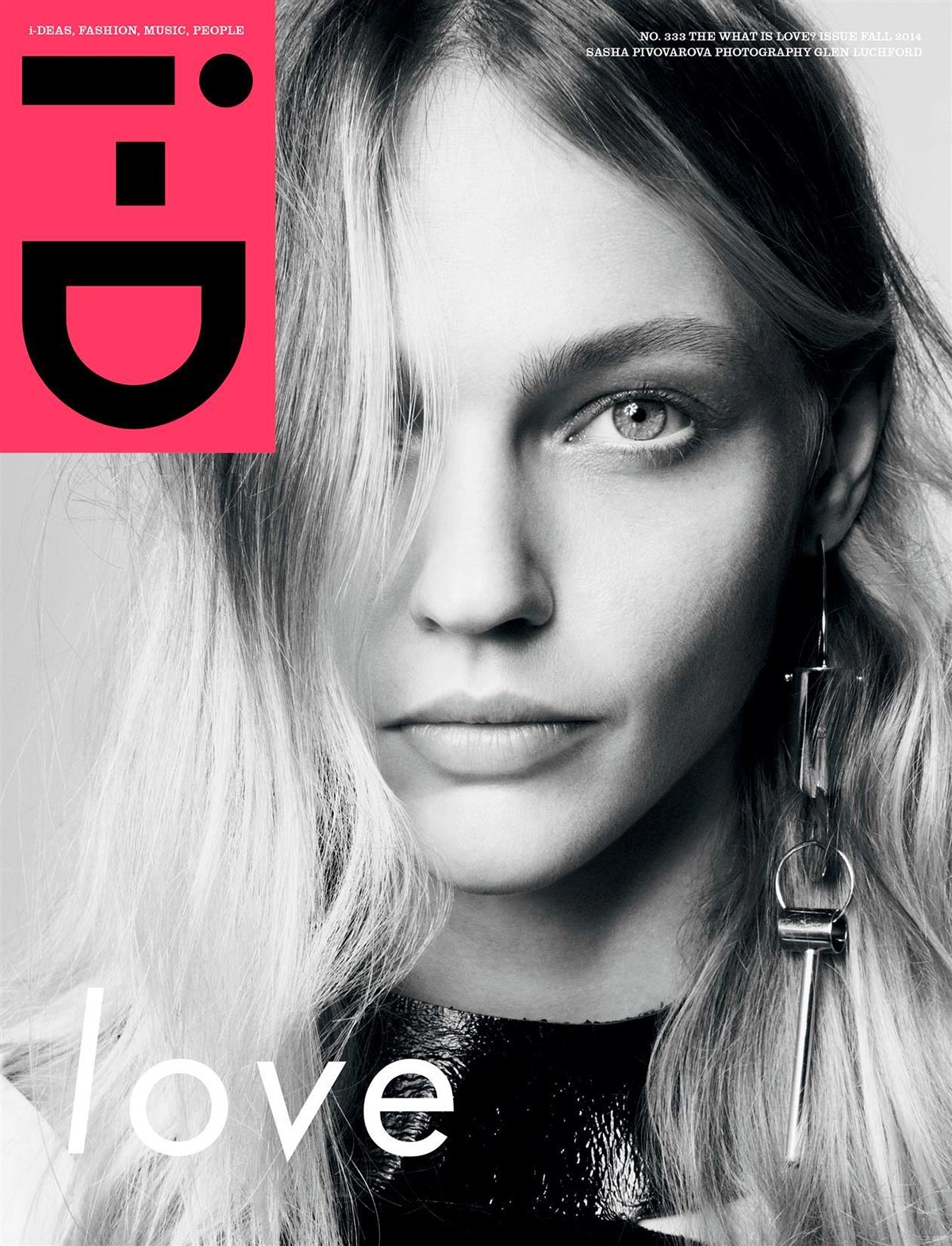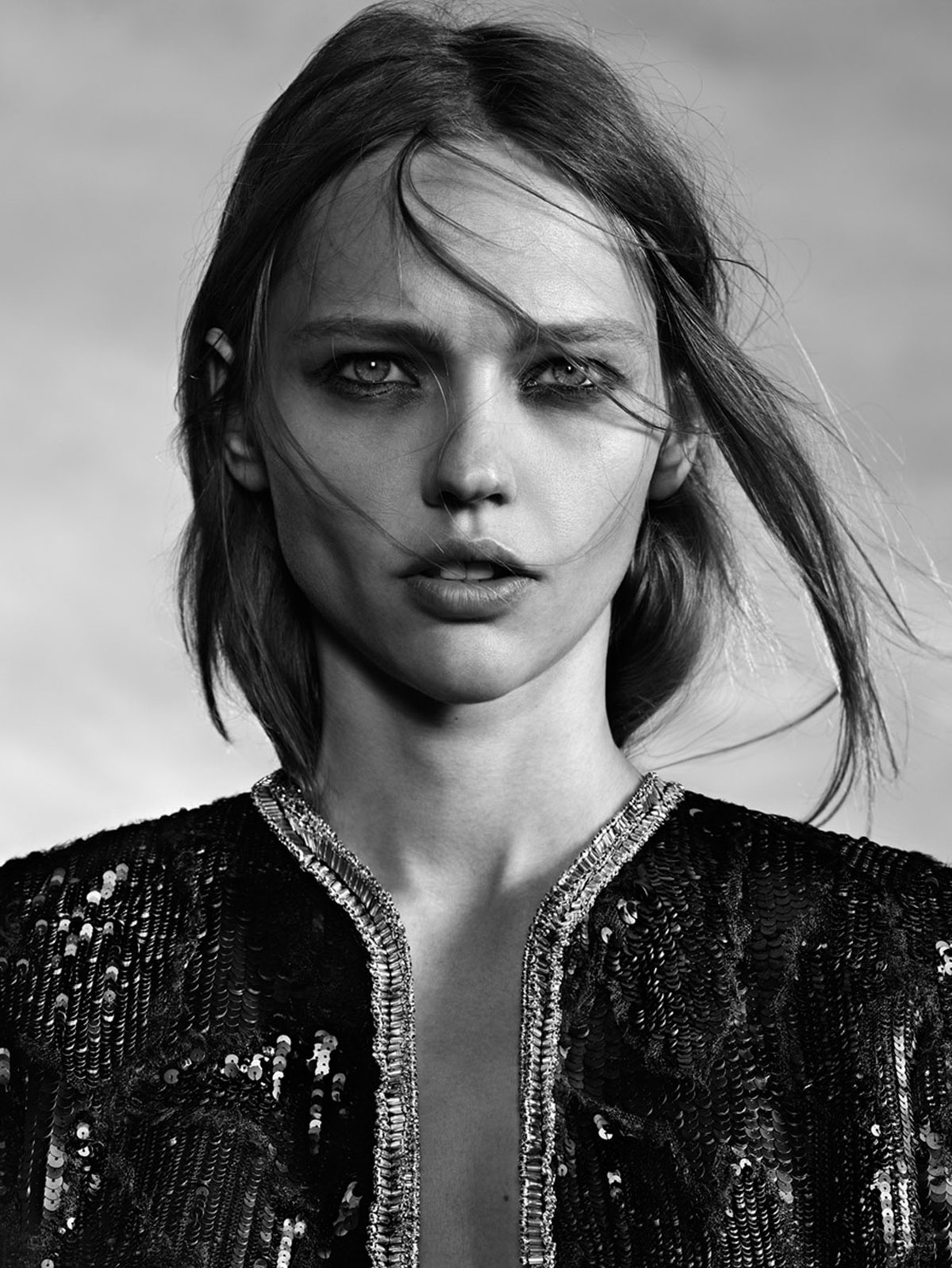 Sasha Pivovarova by Hedi Slimane for Saint Laurent Pre-Collection Spring/Summer 2014
As a model, I also find inspiration from the things around me, but there's always an additional component. On shoots there is often an inspiration board, which provides artistic guidance to the team. It may contain still from a movie or paintings from a specific art movement or maybe images of characters from a particular historical period.
Fashion is an art, and knowing the past helps you work in the present. My knowledge of art history helps me to better understand the visions of the photographers I work with, because they're often inspired by great art from the past. If there's not an image board for reference I often think of actresses from silent movies.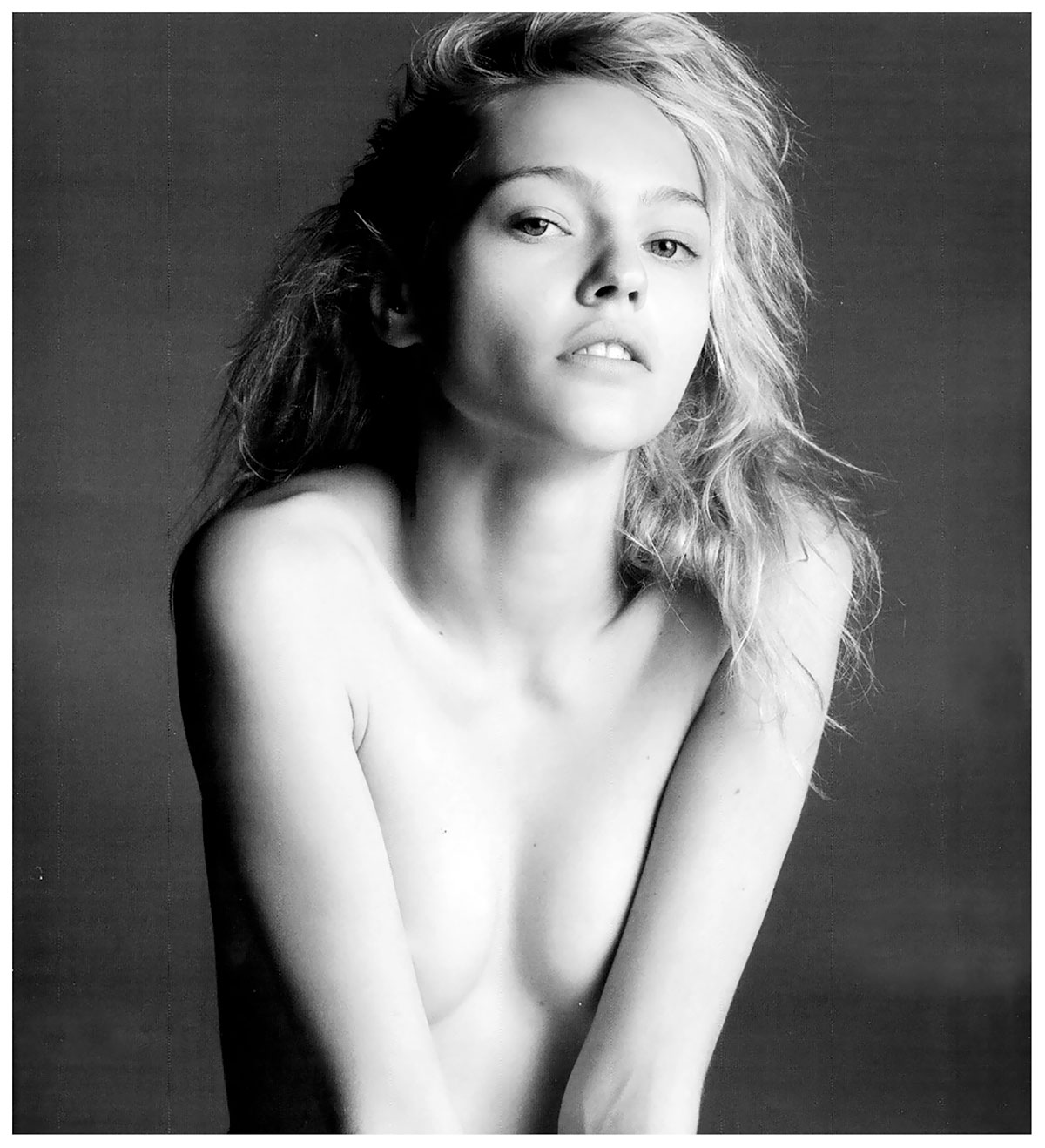 Sasha Pivovarova by Inez & Vinoodh
A great photographer is an artist who can communicate. They know what they want to achieve. They have exquisite taste and a specific vision. They know how to work in a team and are able to express that vision to the team, whether verbally or with reference material. They are extremely well organized. They keep a photoshoot running smoothly, in order and on schedule.
With that being said, I love working with Steven Meisel. He loves women and understands female beauty very well. He gave me an opportunity to discover and learn modeling in a very nurtured and gentle atmosphere, helped me to grow my confidence, and he captured one of the most precious images of me.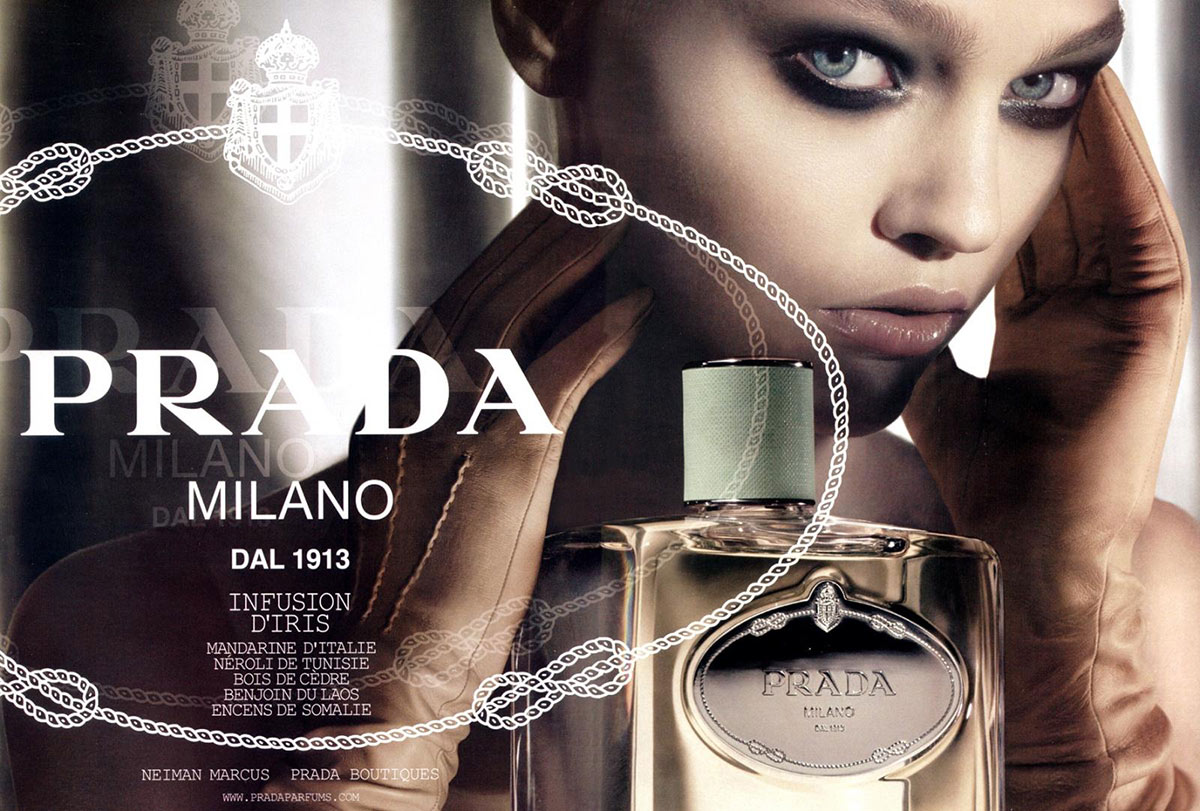 Sasha Pivovarova by Steven Meisel for Prada Infusion d'Iris
I'm an easygoing person. I have many tricks up my sleeve in terms of poses, and the people I shoot with keep booking me. My face is very animated, and I have a wide range of expressions. Unless there is a specific concept, most of the time I am using my own facial expressions and doing poses that feel natural to me. Being professional, efficient and inventive – that's my long-term strategy — and continuing to take good care of myself, of course.
What do I want my life to be like in 10 years? I want Mia to grow, my family to expand and to concentrate more on my art.  Most importantly, in 10 years I still want to be able to seize the moment.  This applies to my work as both an artist and a model. Changing poses in front of a camera happens quickly, and it's the spur-of-the-moment decision that gets captured in the final images. Either it all works together or it falls short. Drawing, similarly, is about being responsive to the line, nimble in the hand and paying close attention. For me, both practices stem from the same root.
My ideas for art are not planned in advance, so I can't predict what they will be in a decade—they are more of the moment. Ideas come to me spontaneously, and I work fast to get them down and express them before they escape. If I don't act on an idea the day I have it, I may not feel the same emotion or inspiration when I try to act on it later. This could be one of the reasons I gravitate toward drawing: it's very immediate and can be done quickly.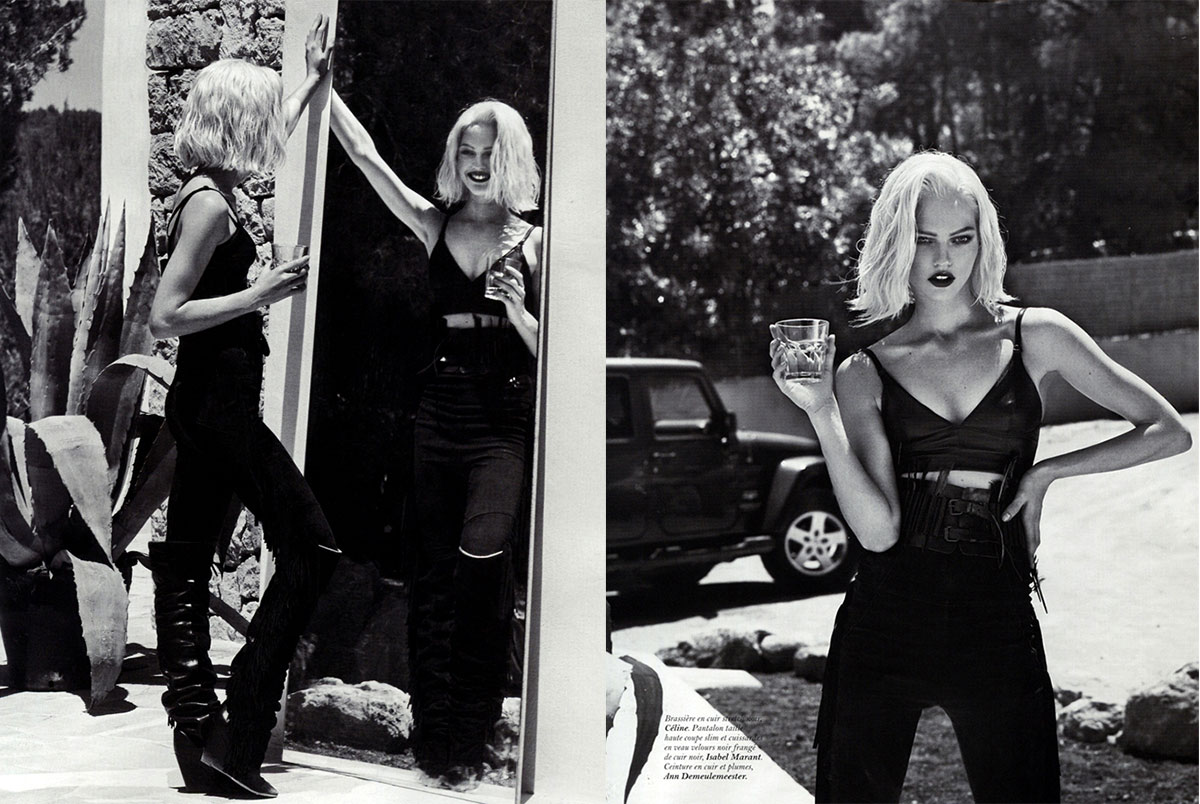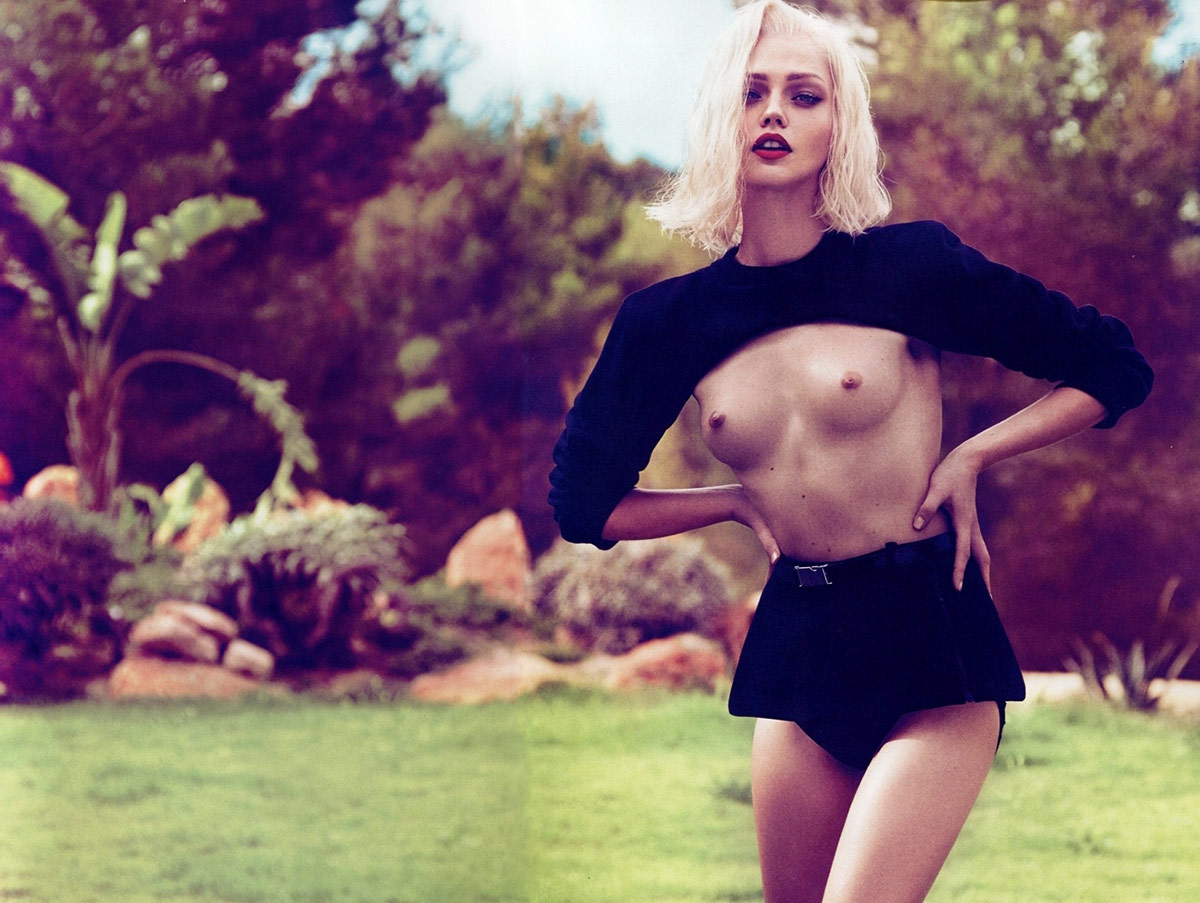 Sasha Pivovarova by Mert & Marcus for Vogue Paris October 2011
---
Interview by
Anna Griggs & Alexei Key
First image
Sasha Pivovarova by Steven Klein for Balenciaga Spring/Summer 2015
All images courtesy of
IMG
With a special thanks to
Ivan Bart & Toya Holness