A fashionable martial art is acted out through Saskia De Brauw's movements when captured by the iconic Craig McDean for the February 2014 issue of Vogue Italia.
SEE ALSO: Amanda Murphy & Saskia de Brauw for Vogue Paris October 2013 by Mario Sorrenti
Fashion's androgenic darling, Saskia De Brauw is revealing that feisty and powerful side of hers when posing in front of McDean's creative lens. Dressed in a light and chiffon filled wardrobe brought forward by stylist Karl Templer, De Brauw is spoiled with the extend of textiles which clearly comes in handy when acting out great movements such as De Brauw's.
Gracing Saskia's body in white paint and her eye area in red is make-up artist Diane Kendall, her imaginative look goes hand in hand with hair stylist Orlando Pita's white and edgy hairdo. Together they bring a whole new level of fierceness to the table, fierceness only to be achieved by the presence of Saskia's cocky cheekbones and bold gaze.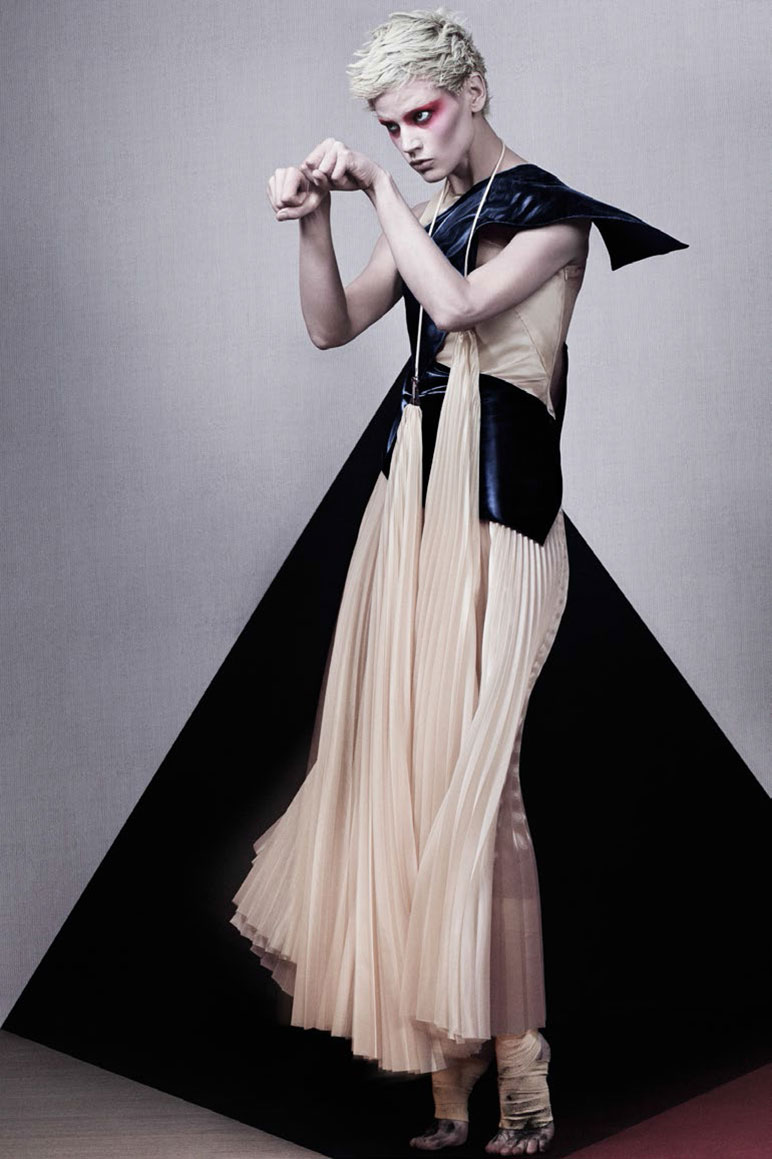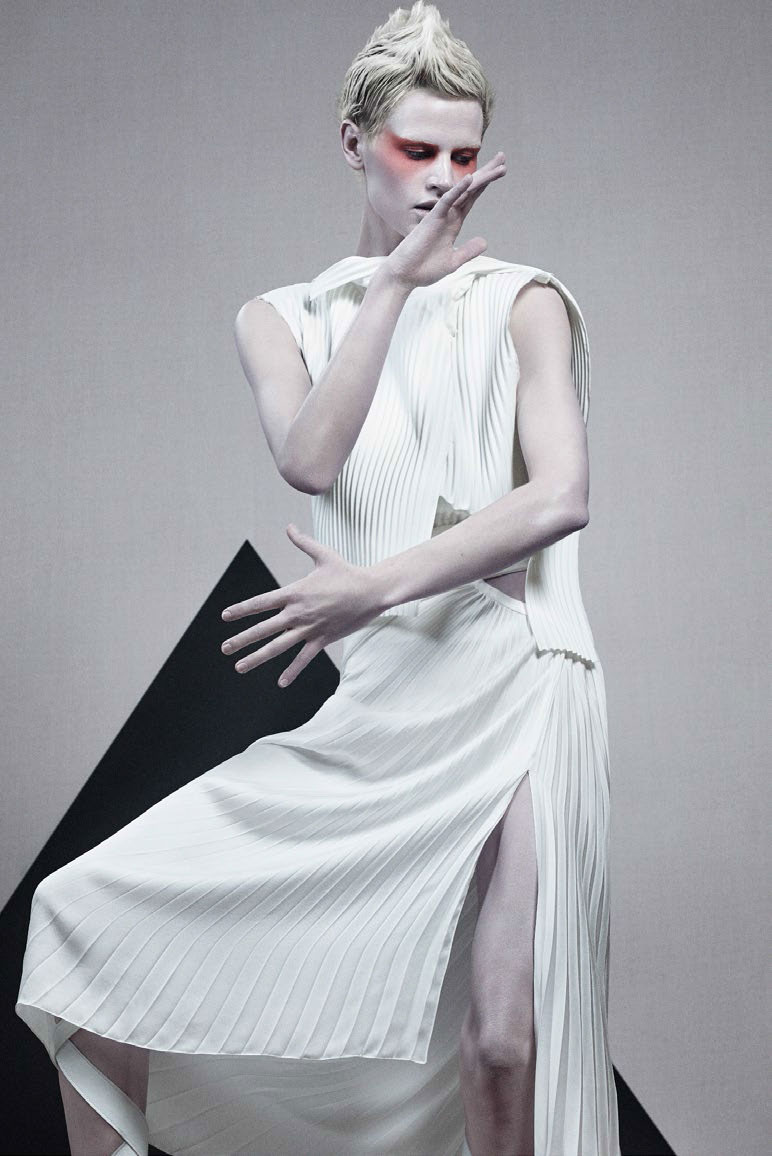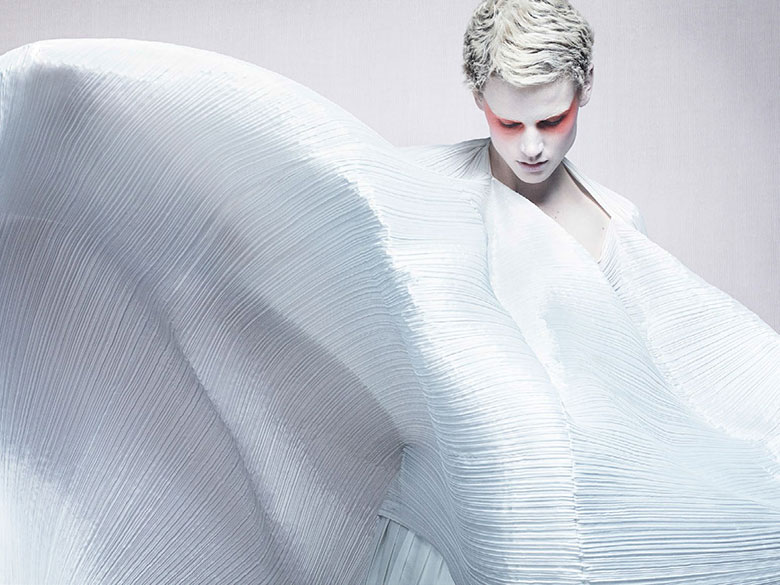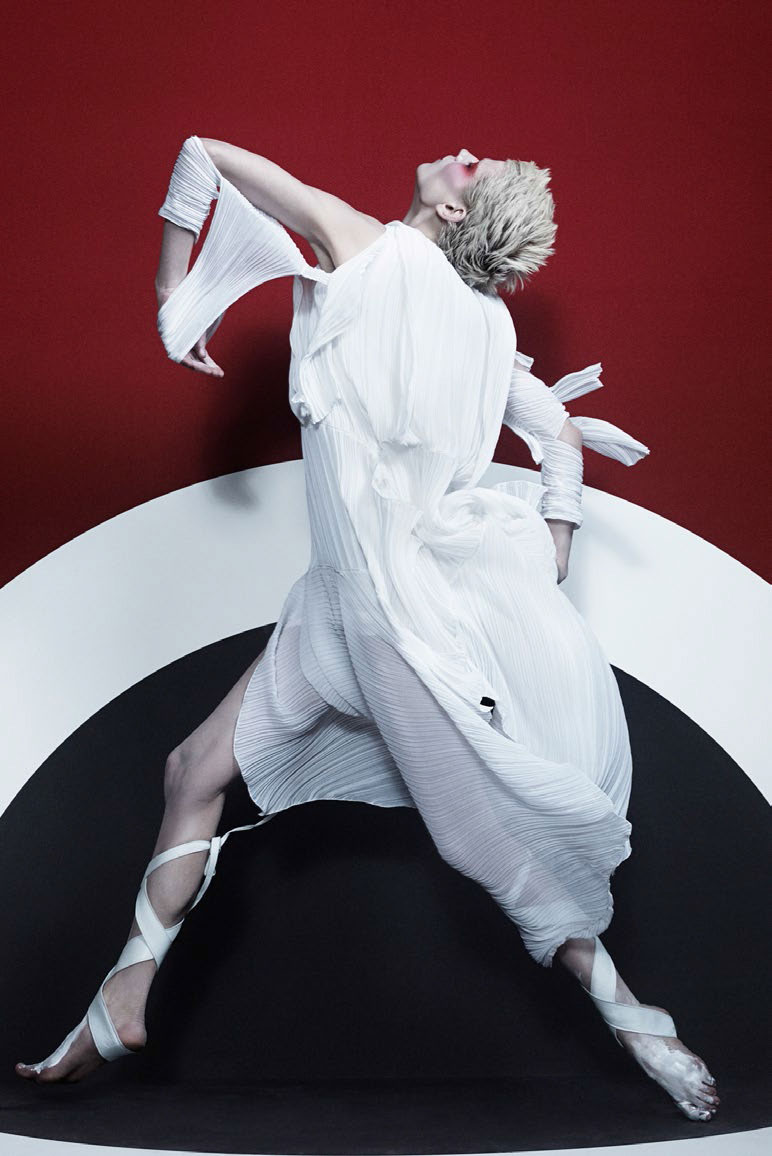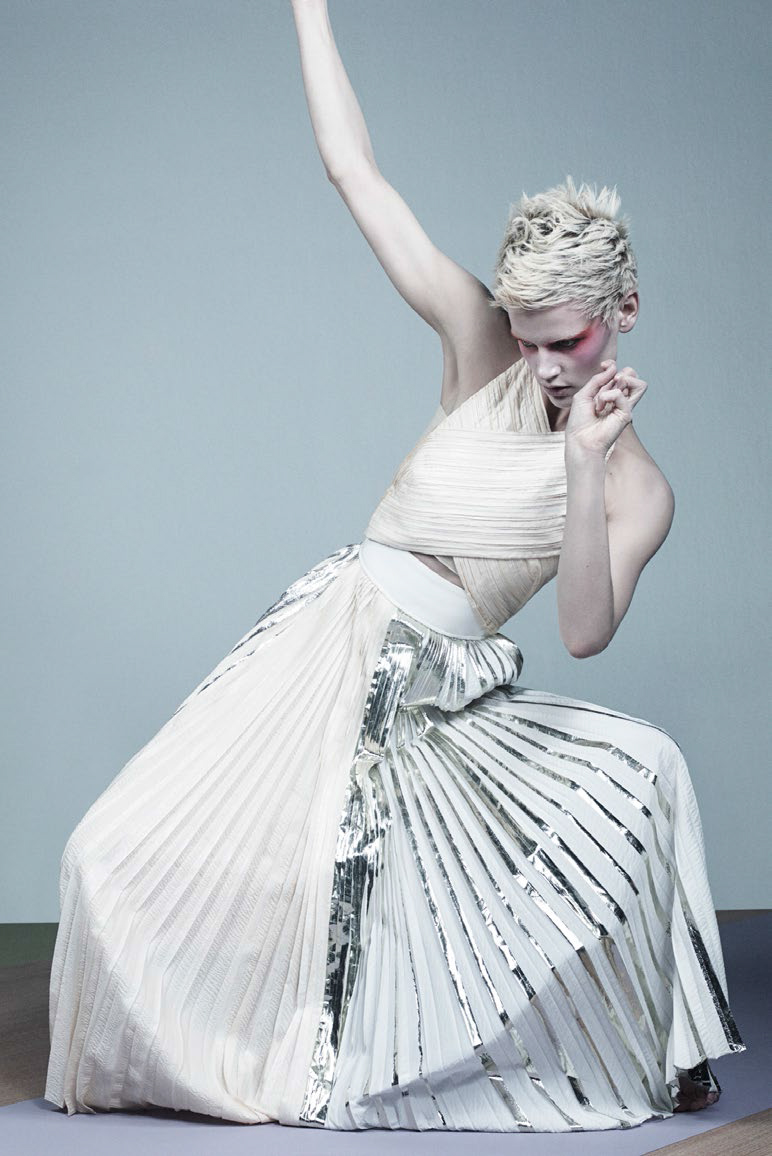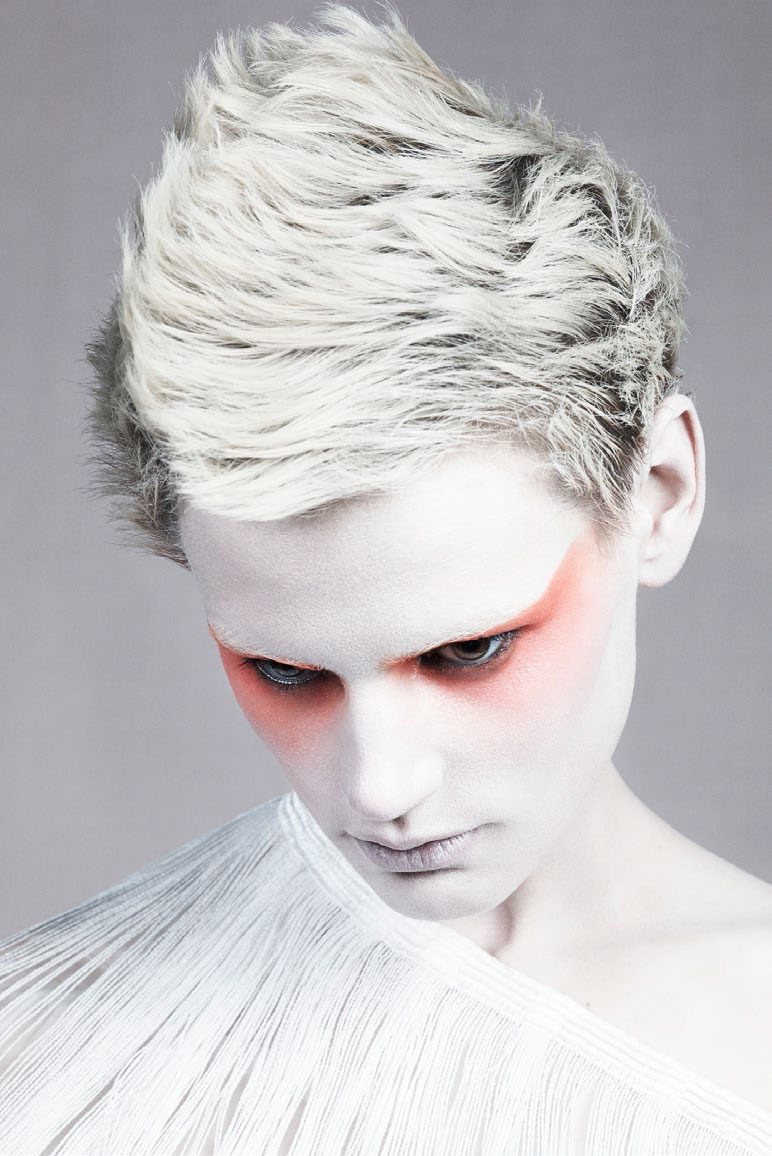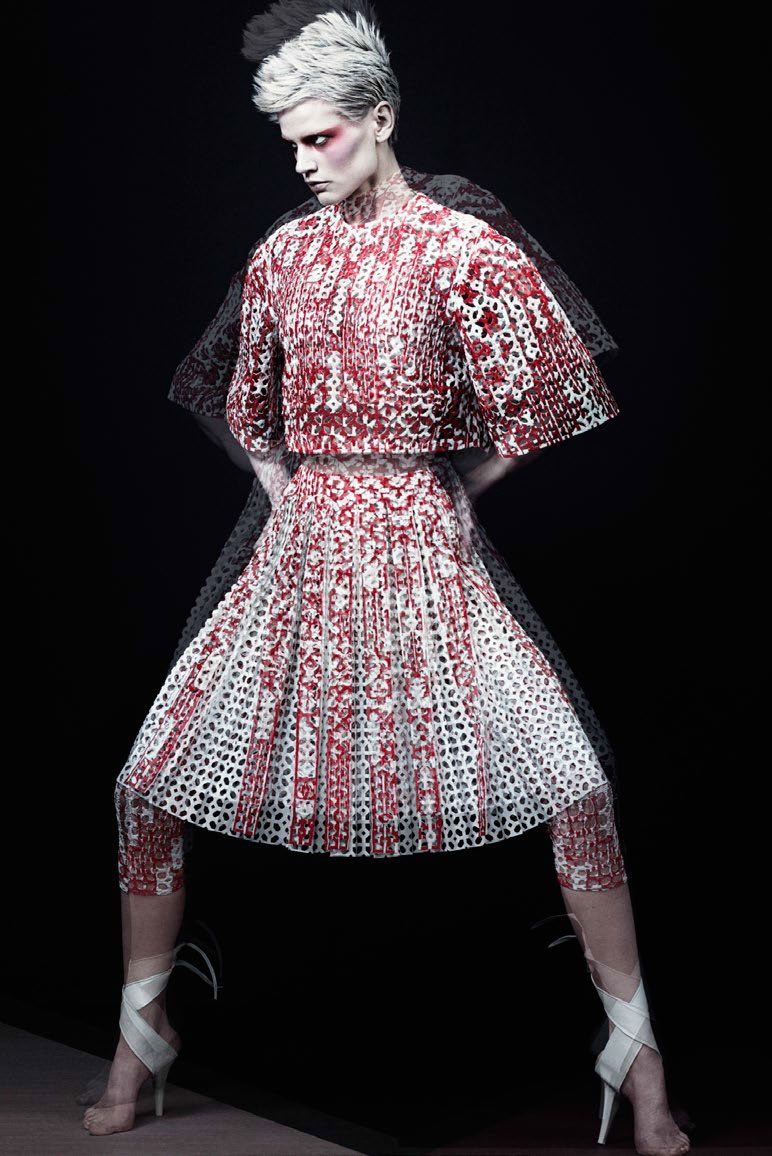 Text by Marija Filipova