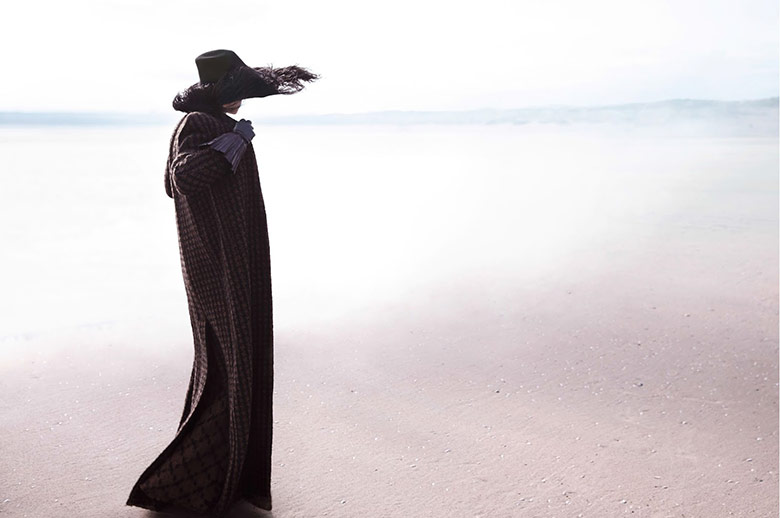 Saskia de Brauw is photographed by Solve Sundsbo for the September 2014 issue of Vogue China. Is it just us or has Sundsbo been watching Madonna's Frozen video lately? Something tells us that she might have, at least when it comes to the spread's deserted vibe and mystic feel. All though here we are talking seashore and not desert, and to be honest far more interesting clothing! Styled by Anastasia Barbieri, Solve's story presents exquisite and 'over the top' pieces, from puffa coats matched with oversized hats to striped jackets along with Russian fur hats, you think you know fashion? you haven't seen nothing yet! Anastasia's incredible eye for colors and shapes wins us over and opens up a whole new view on contemporary fashion where there are no rules or musts, just fun and play.
SEE ALSO: Saskia de Brauw by Paolo Roversi for Vogue Italia March 2014
Starring one of the hottest faces on the scene, Saskia De Brauw, Sundsbo's caption covers it all, romance, elegancy, femininity and boldness. Along with hair stylist Ken O'Rourke's touches and a smoky make by Polly Osmond, Saskia is killing it, revealing true supermodel features.