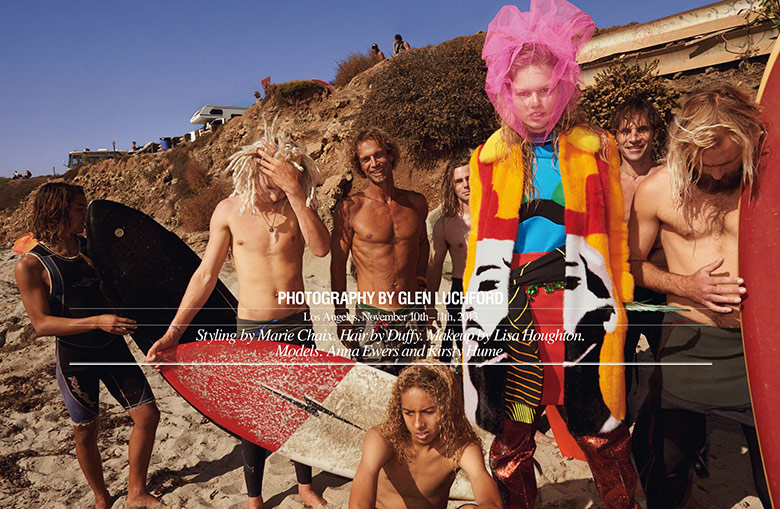 Get wild with Anna Ewers and Kirsty Hume and their free spirited surfer's crew in the latest issue of Self Service Magazine framed by Glen Luchford.
Posh designer pieces are captured among surfer boards and half naked eye candy throughout the figures of models Anna Ewers and Kirsty Hume. Fashion houses including Proenza Schouler, Marc Jacobs, Giorgio Armani and Celine are just a few of many brands stylist Marie Chaix's has featured in Luchford's summer heated editoral. Amongst sandy beaches and high waves are the models. Ewers and Hume framed by the British fashion photographer whilst revealing their inner wildness when shooting for Self Service.
Hair stylist Duffy has created the typical beach hair look for the models whilst make-up artist Lisa Houghton played with a natural approach with minor touches of body paint to portray the perfect interpretation of the fashionable surfer chic.