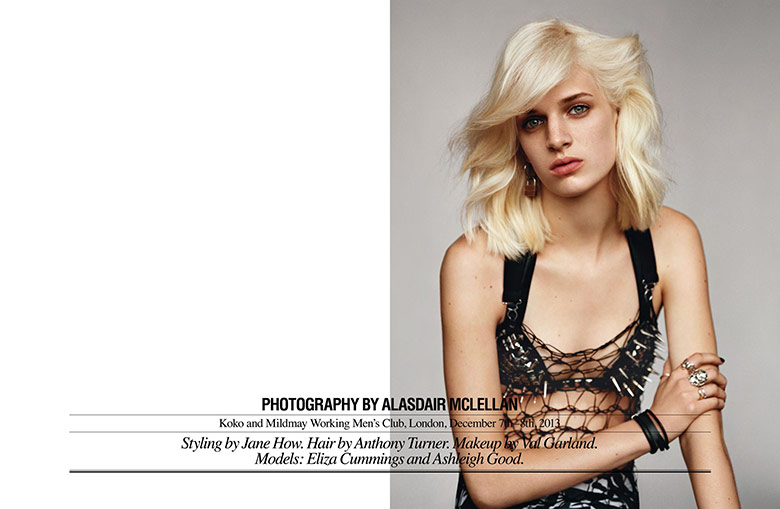 Charlie's Angel's hair flow and studded bra's are presented in Alasdair Mclellan's lensing for the Spring/Summer 2014 issue of Self Service Magazine featuring Ashleigh Good and Eliza Cummings.
Leather waistcoats, ripped denim and pointy boots, Alasdair has created the spread for the rock'n'rolla when framing the latest issue of Self Service. Models Ashleigh Good and Eliza Cummings are looking their parts when posing in a retro styled environment whilst wearing exclusive designer pieces including Rodarte, Marc by Marc Jacobs and Louis Vuitton, all wisely put together by stylist Jane How.
Hair stylist Anthony Turner has created a modern version of Farah Fawcett's celebrated hair waves for Ashleigh whilst enhancing Cummings' natural dark hair with a straighter and more distinct cut. Responsible for the model's eye-catching gaze is make-up artist Val Garland who has worked with brown tones to fulfill a simpler make leaving the clothes as the main focus of Mclellan's shoot.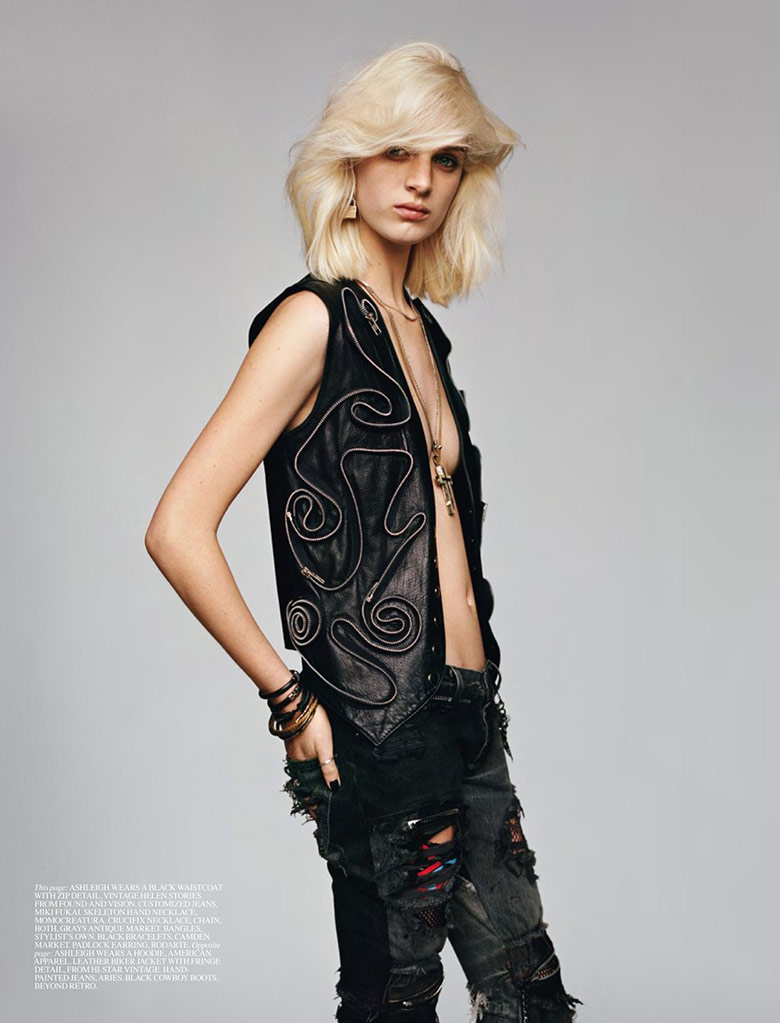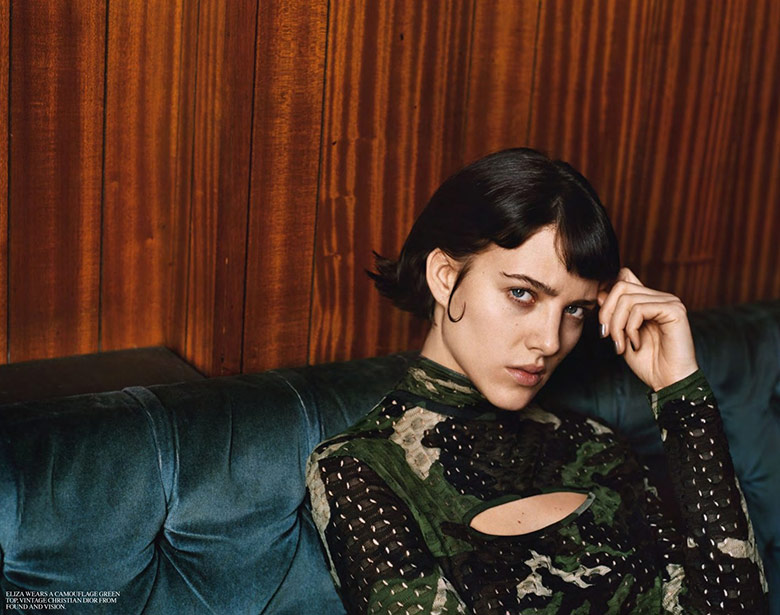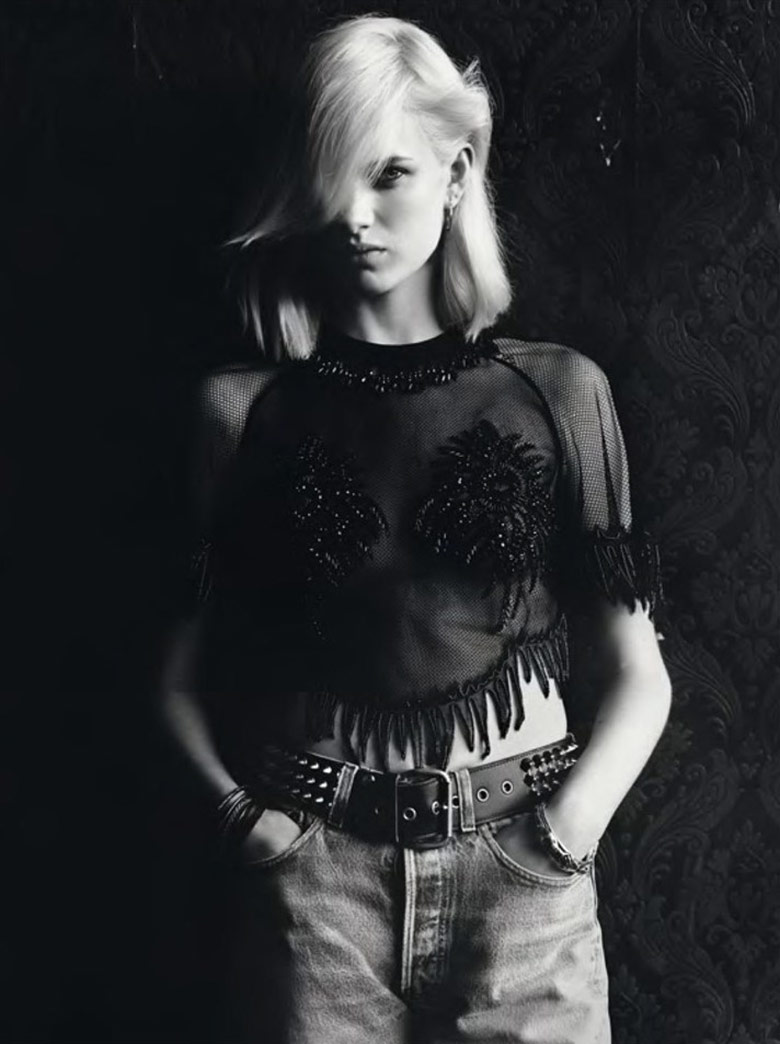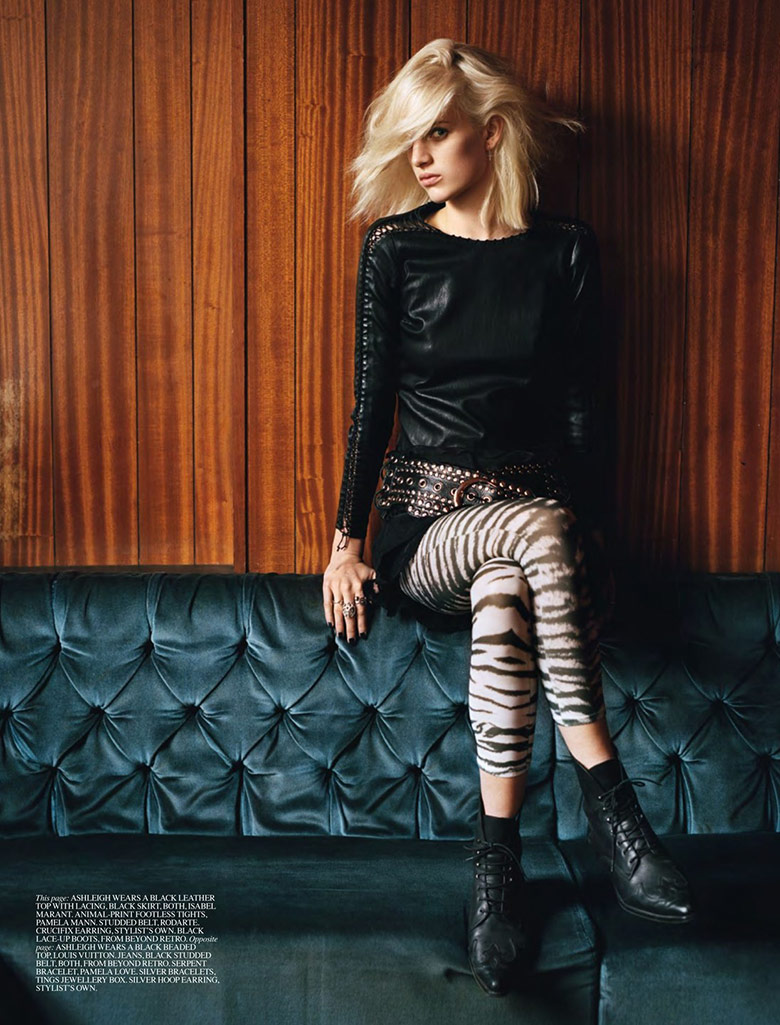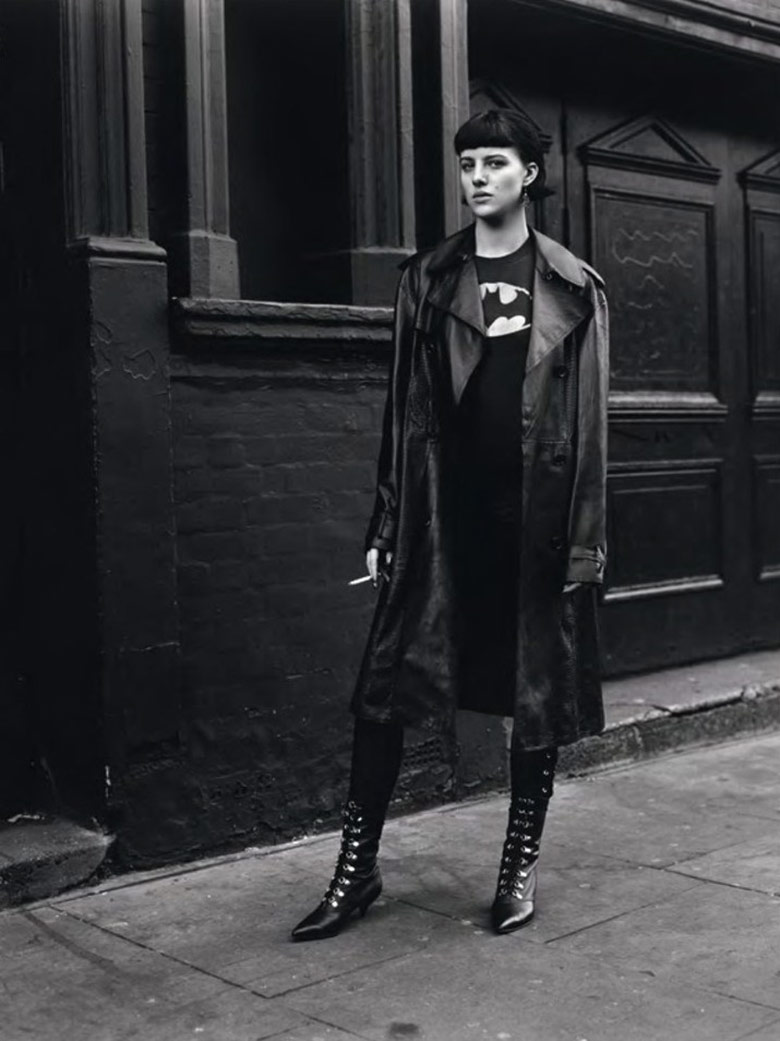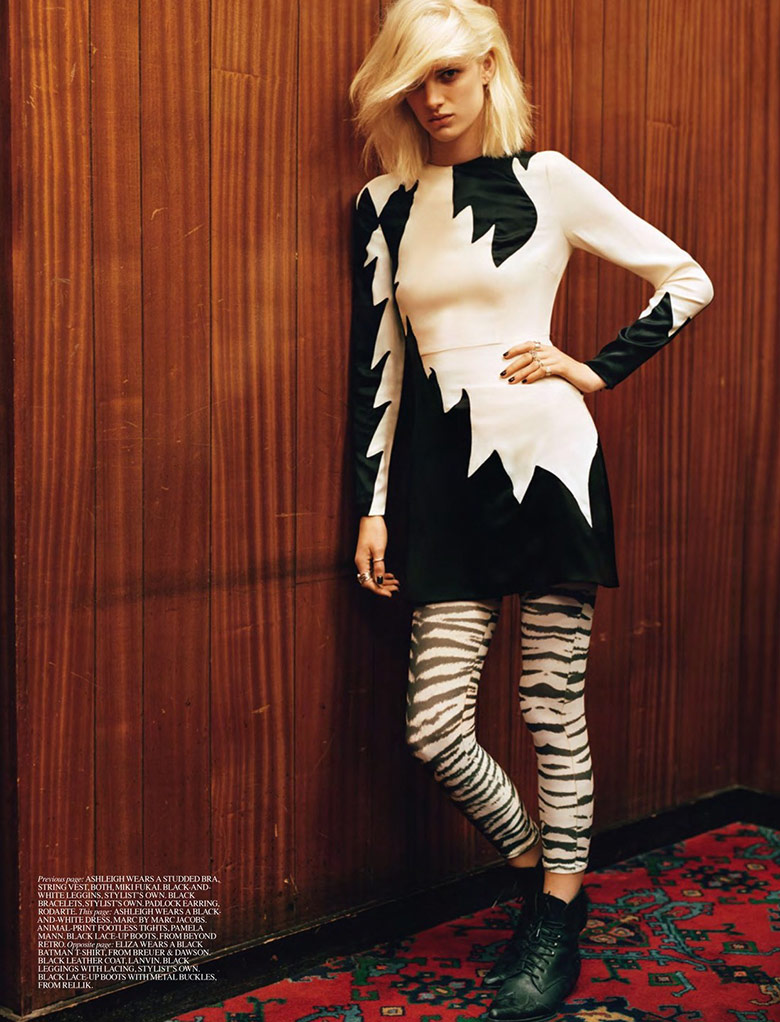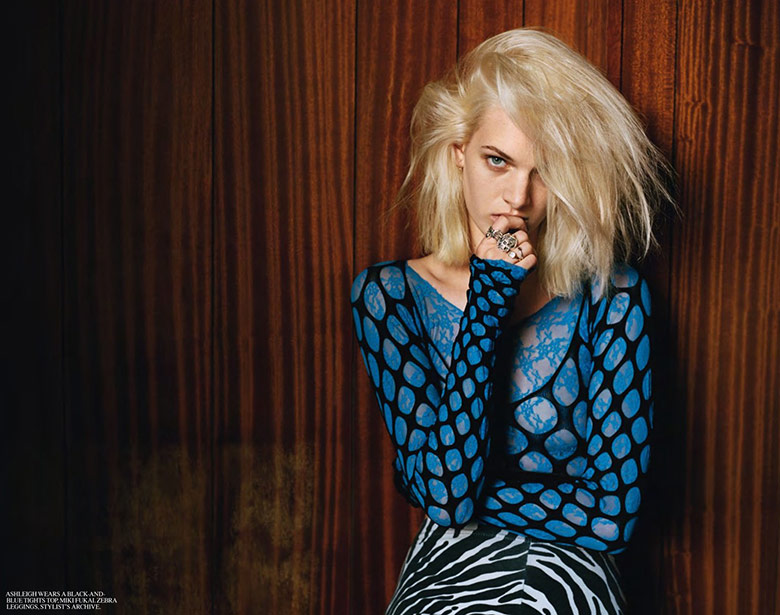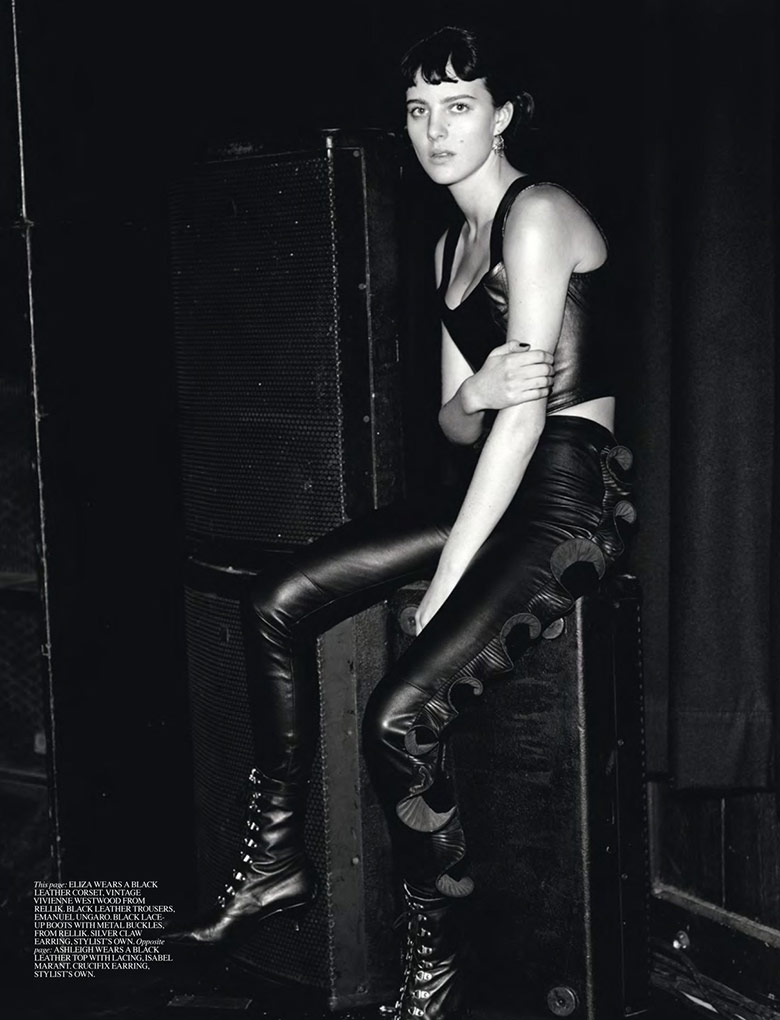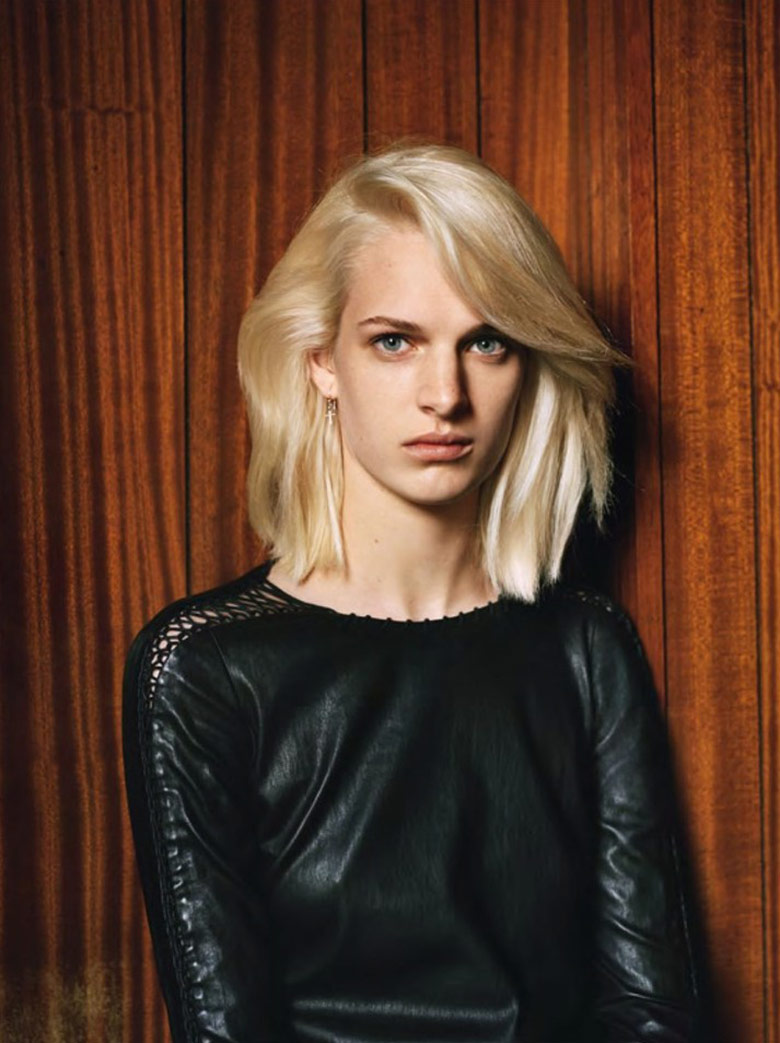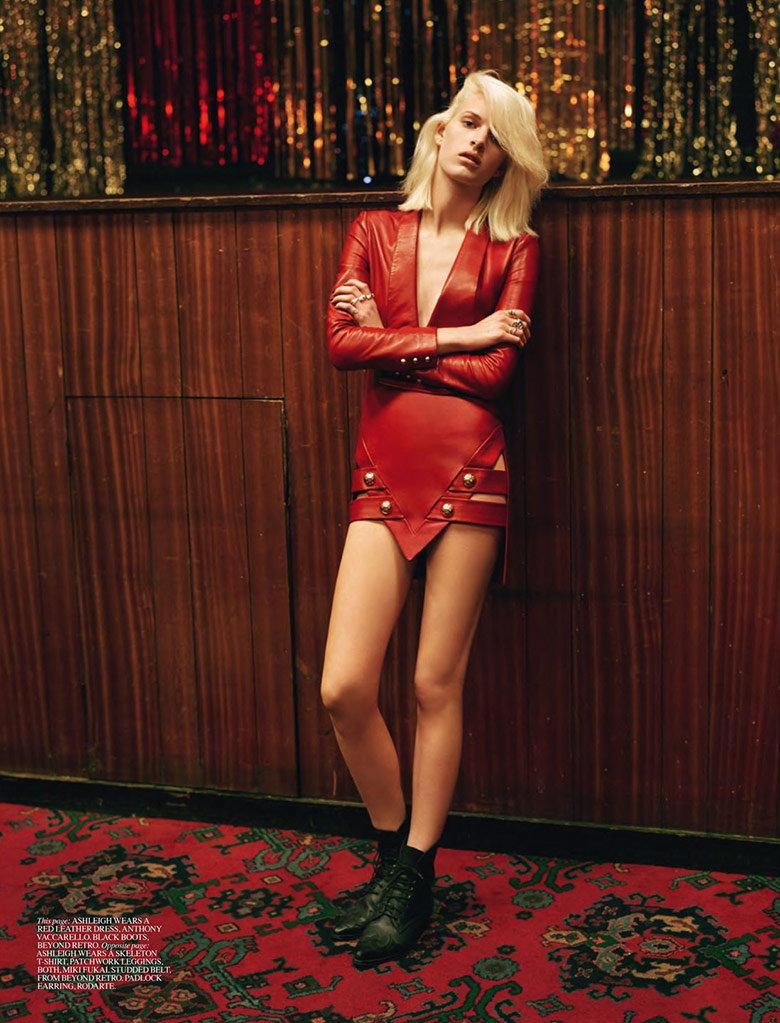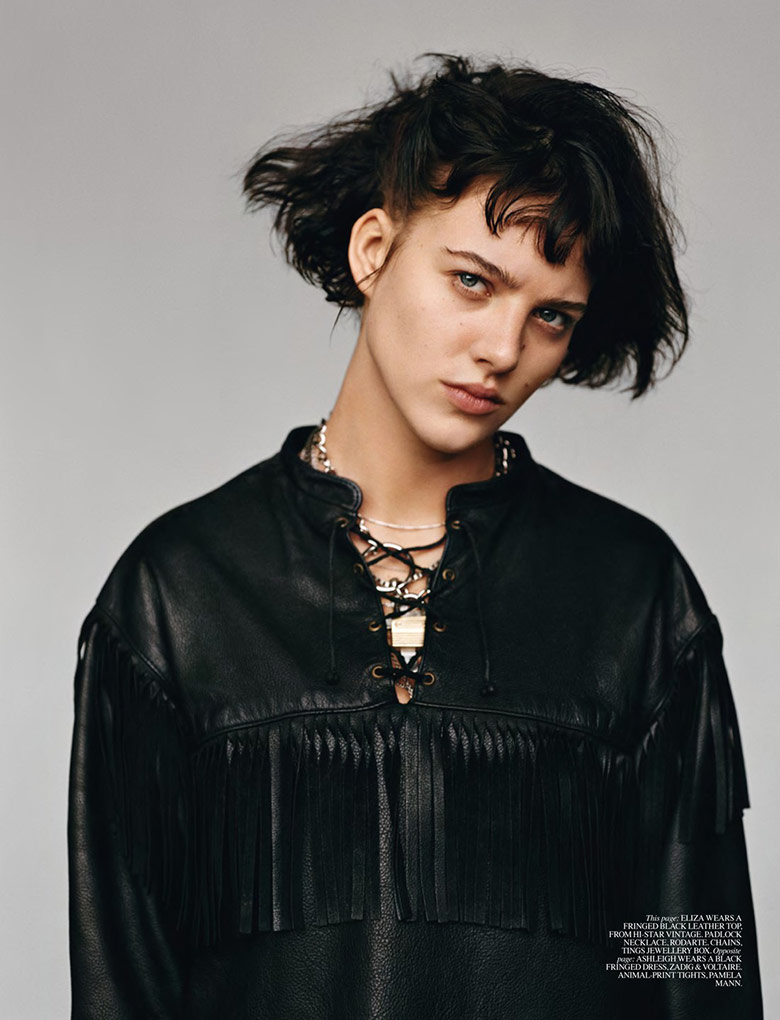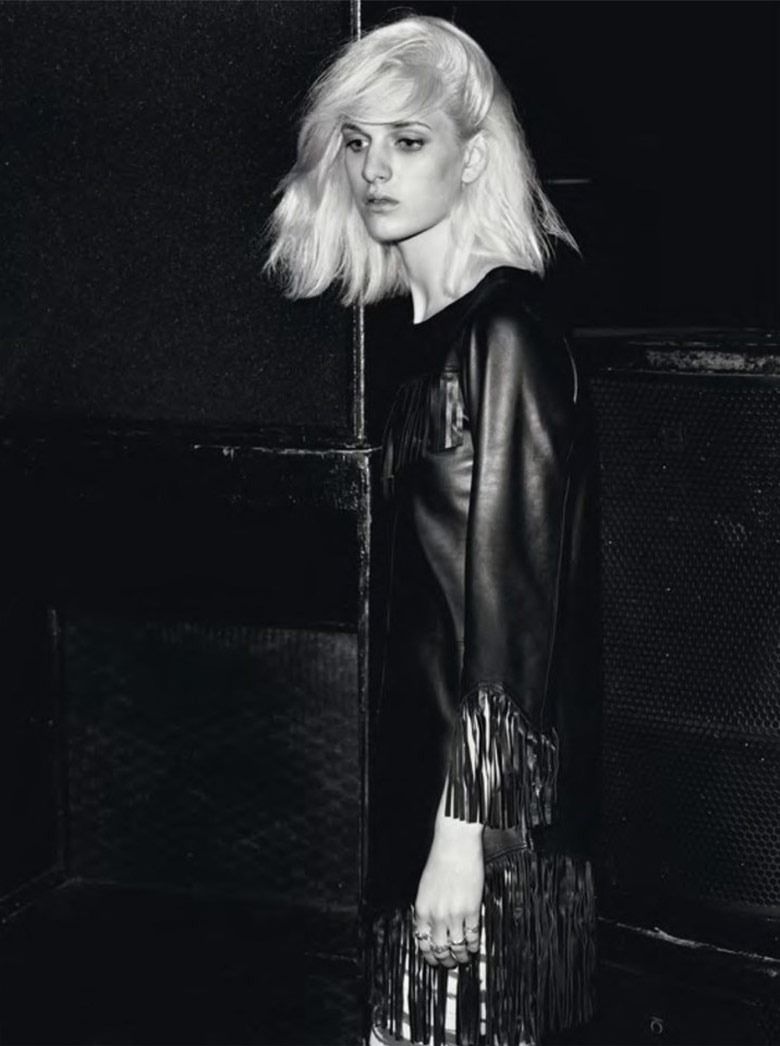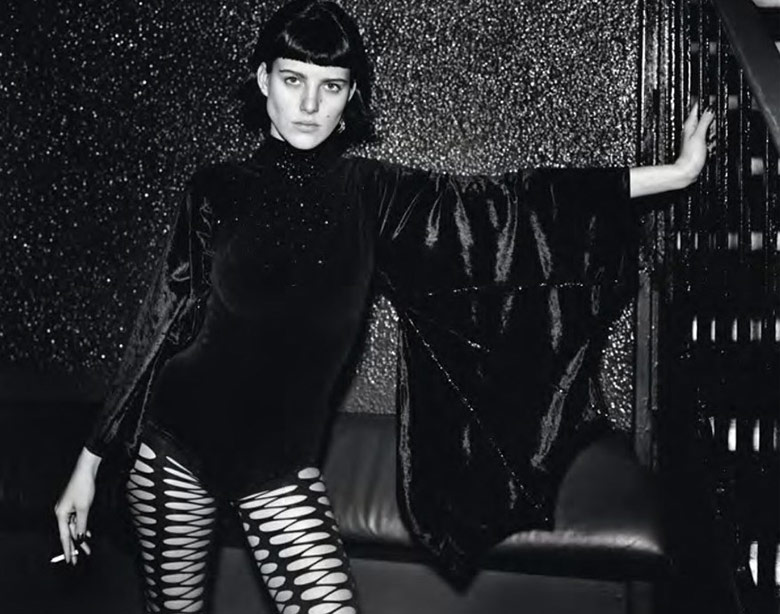 Text by Marija Filipova