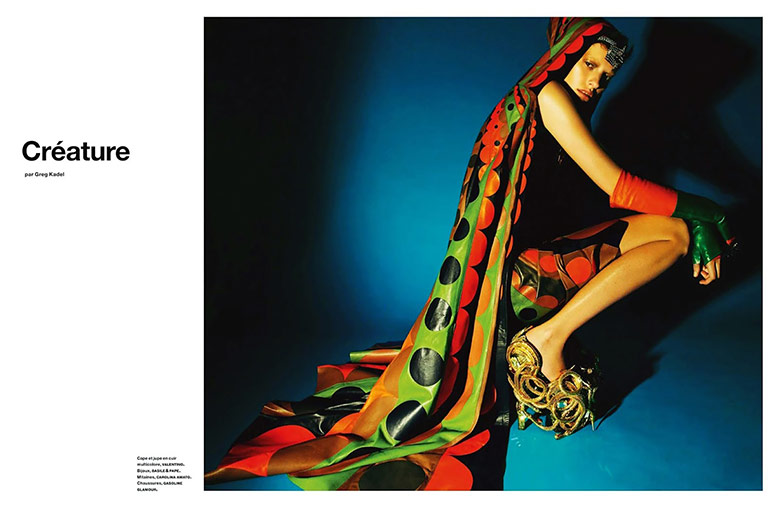 Amanda Murphy is photographed by Greg Kadel for the August 2014 issue of Numéro. Kadel's latest story Créature revolves around the play between animals and humanity. Fashion stylist Bill Mullen has created various looks where each one carries minor influences from an exotic animal such as a peacock headpiece and a frog like pattern. The spread's reliance on extravagant accessories is not an overstatement, featuring sculptured shoulder pads, studded choker necklaces and dramatic headpieces are only contributing to Kadel's imaginative approach.
SEE ALSO: Amanda Murphy by Ishi for Prada's Pradasphere
With the fashion being the spread's focal point, Greg's effortless and straightforward way of framing makes the uniqueness of the clothing truly stand out. When it comes to Murphy's upper half, make-up artist Marla Belt is the one to have beautified Murphy's gorgeous innocent looks whilst hair stylist Ward Stegerhoek brought life into her extravagant headpieces.