Framed handbags, clutches and spectacular specs, Amanda Murphy presents the 'it' accessories for the upcoming Spring in the February 2014 issue of Vogue UK, photographed by Angelo Pennetta.
The striking American beauty, Amanda Murphy is taking on a colorful wardrobe created by fashion stylist Francesca Burns when modeling the finest leather goods. From Jimmy Choo's tropical clutch and Stella McCartney's turquoise oversized specs to the gentler accessories such as Manolo Blahnik's bright white heels and Alberta Ferretti's framed handbag, proving that there is a suited accessory for every individual style.
Hair stylist Syd Hayes has worked with a sophisticated hair flow for Miss Murphy, revealing her ears and gorgeous chin line, a versatile look which is both well suited for an elegant style but can as easily rock the edgier and bolder trends. Whilst make-up artist Lauren Parsons has contributed with some browner shades to Murphy's attractive facial features.
Photographer Angelo Pennetta has given us a graceful but at the same time playful insight of which accessory one shall vote for when those greener days are arriving.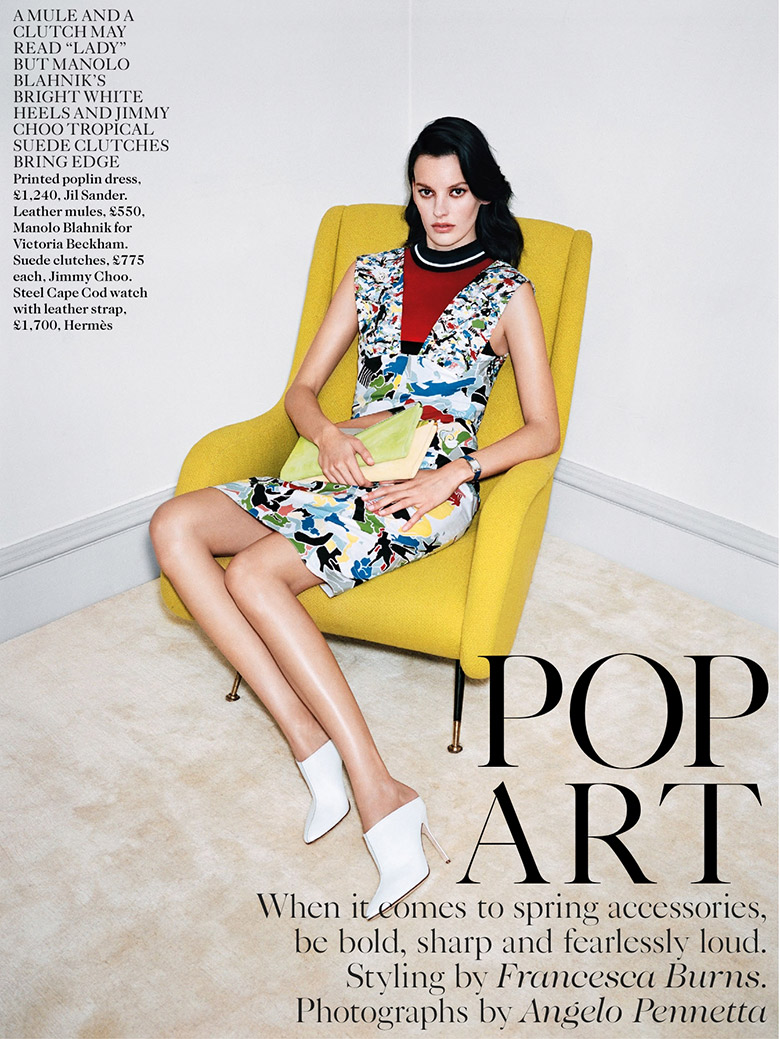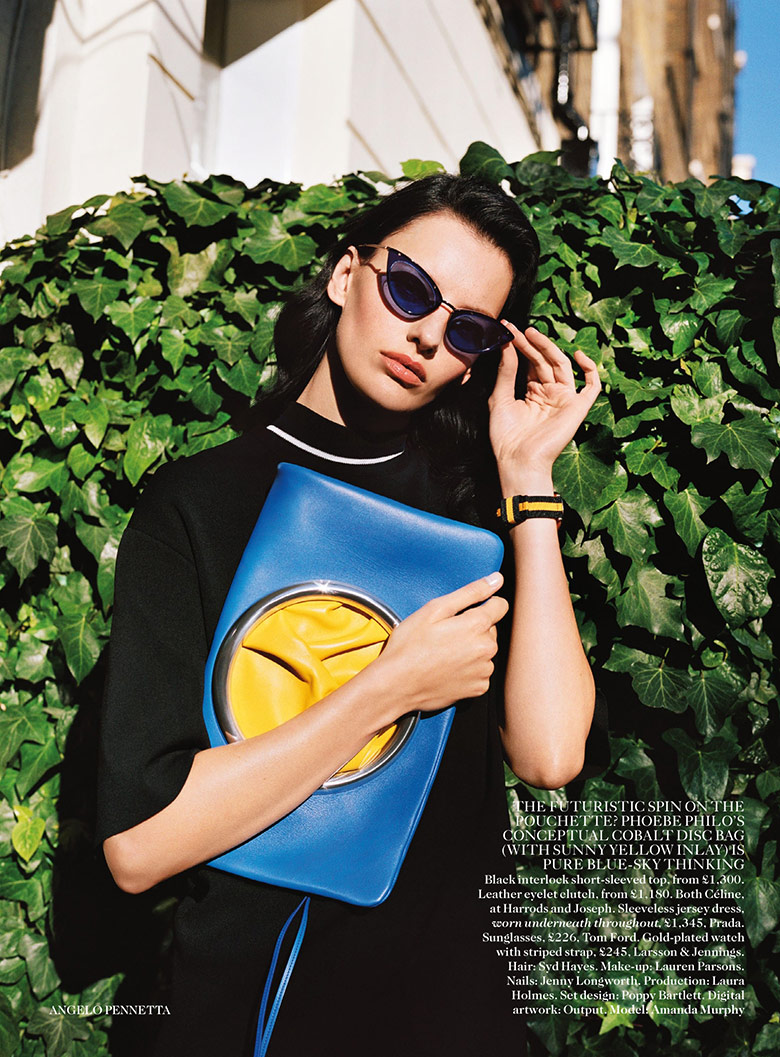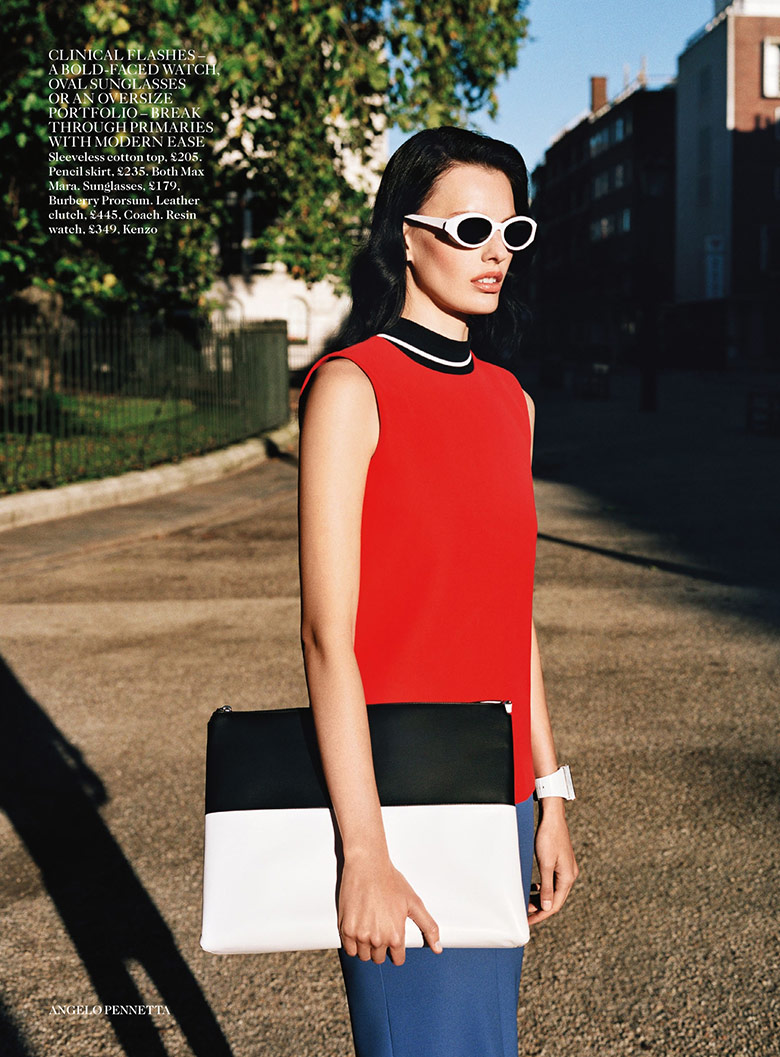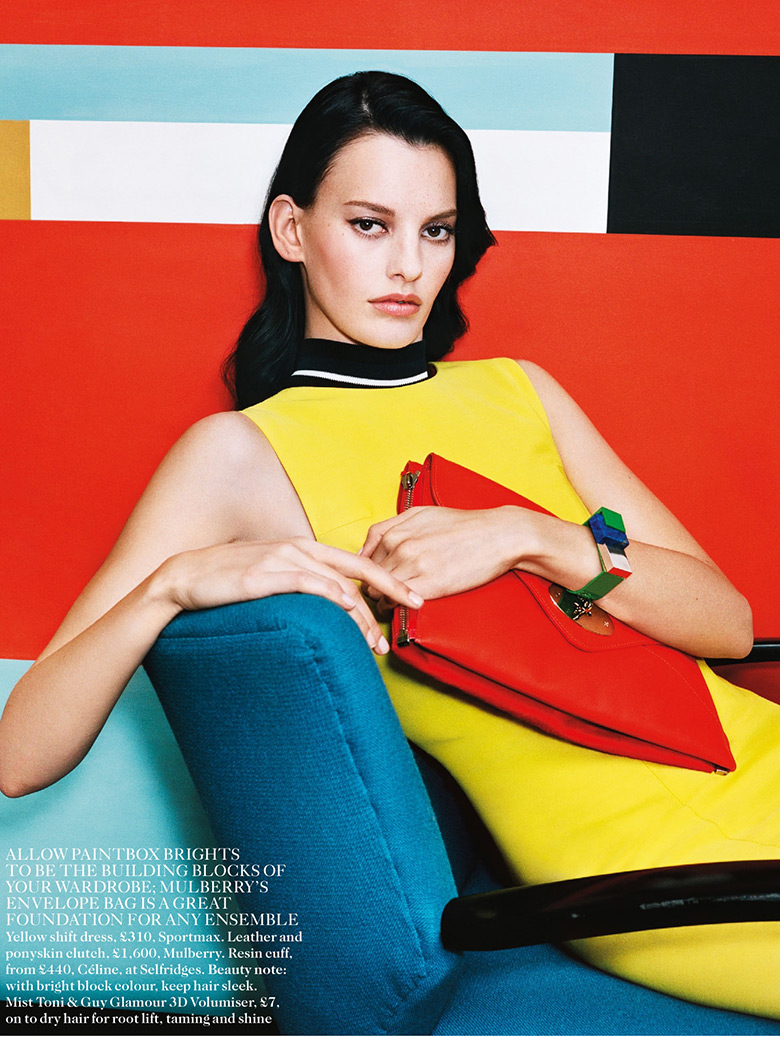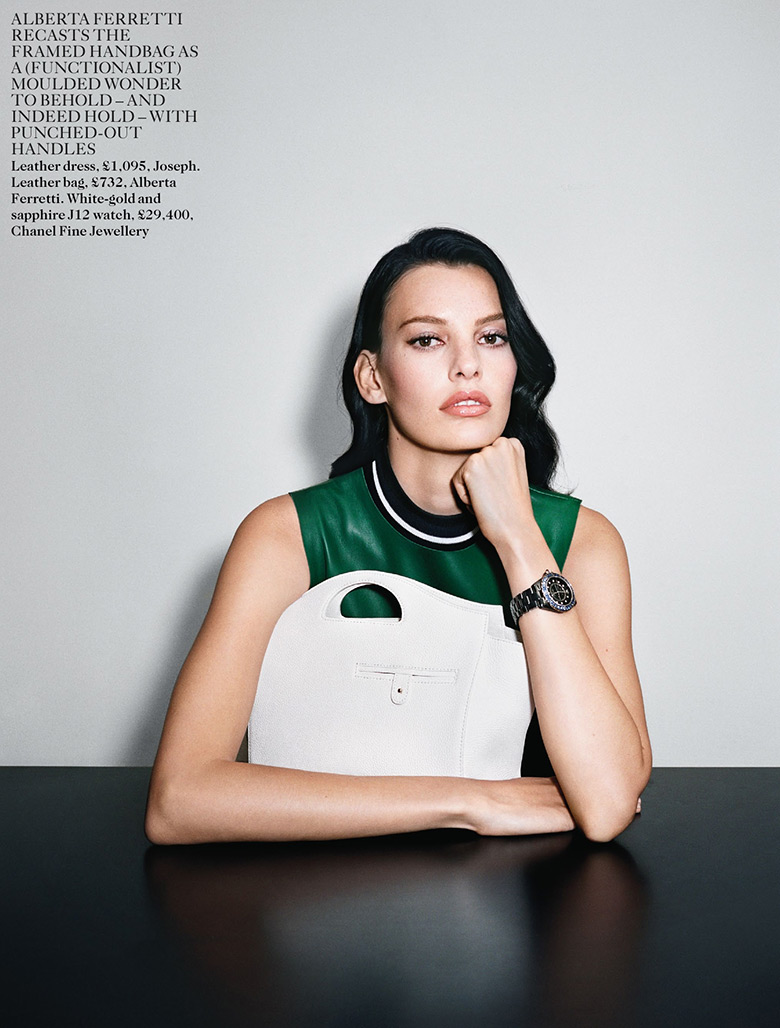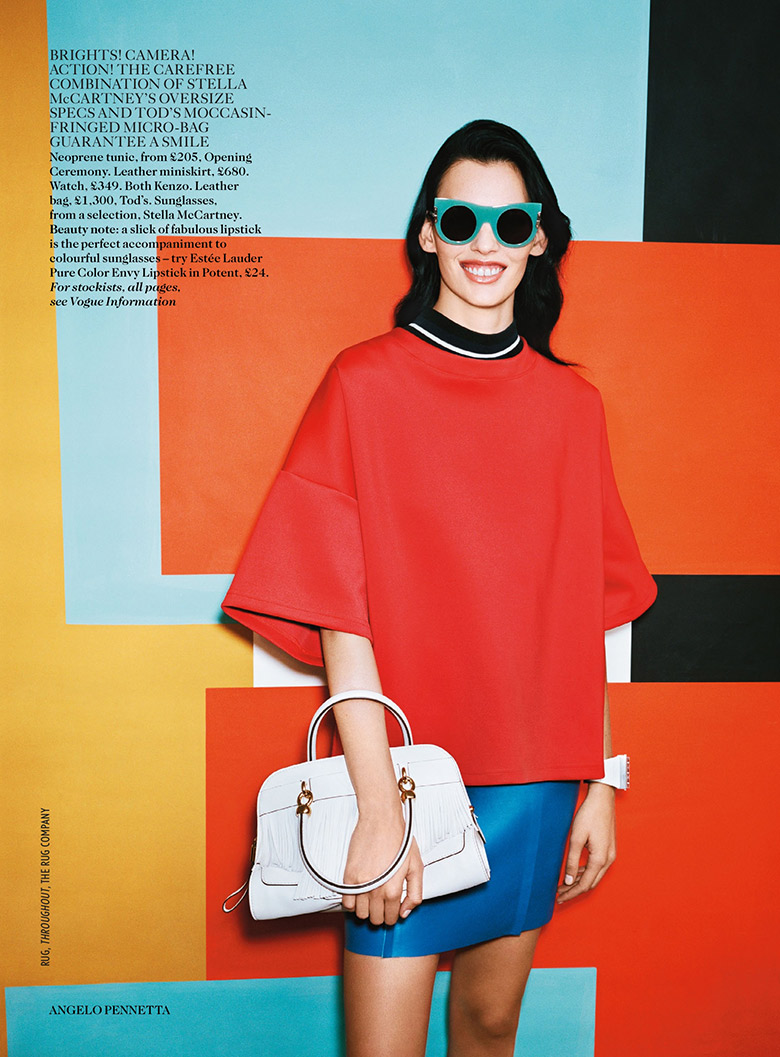 Text by Marija Filipova