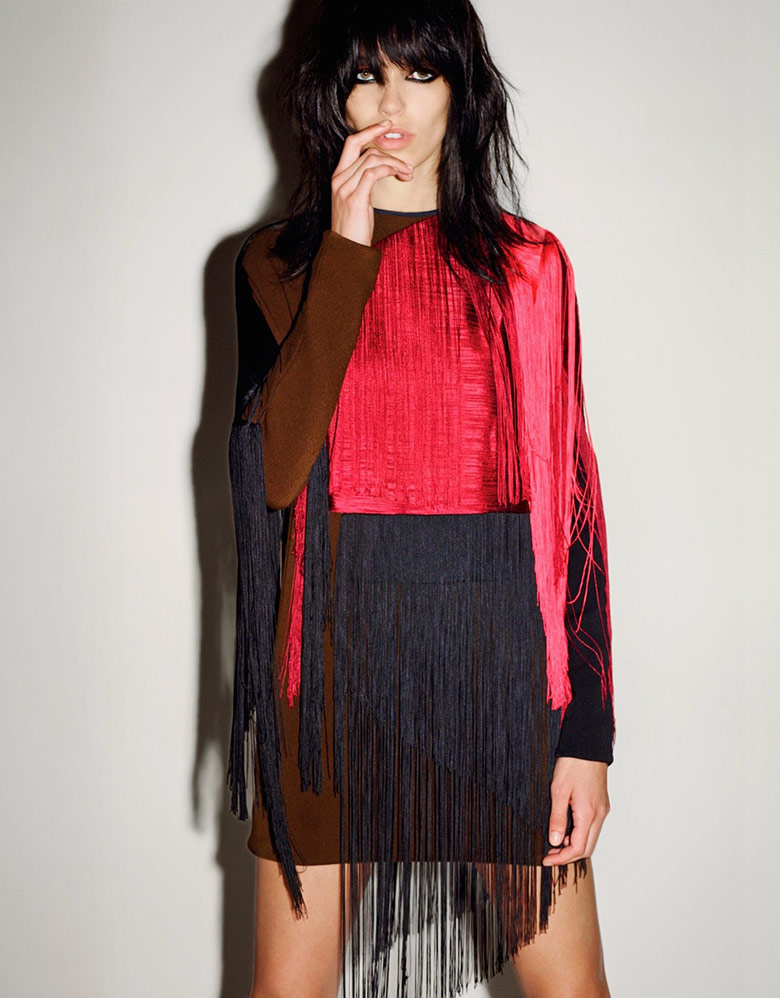 Ezra Petronio shoots Amanda Wellsh for Porter Magazine Fall 2014. Model newbie and Gucci muse Amanda Wellsh is taking on a modern Joan Lett look for the latest issue of Porter. Being a newcomer to the scene, Amanda got the whole fashion crowd buzzing when she was the first model to walk down Gucci's spring/summer 2014 runway. Since then Wellsh has been aiming for model stardom, and we can't see why anything would come in the way of that! And no, she isn't Welsh! This one comes from the heated lands of Brazil, the country of top models.
SEE ALSO: Amanda Wellsh for Gucci S/S 2014 Campaign
Framed by Petronio, Amanda is showing off her model features when striking her poses among the studio walls and on set surroundings for the fall issue of Porter. Styled by fashion stylist Melanie Ward through a rock'n rolla gone minimalist aspect, Wellsh is looking striking and very much 'too cool for school' (but in a good way) when delivering glitzy Tom Ford jumpers, blue satin dresses, military boots and mustard brown leathers.