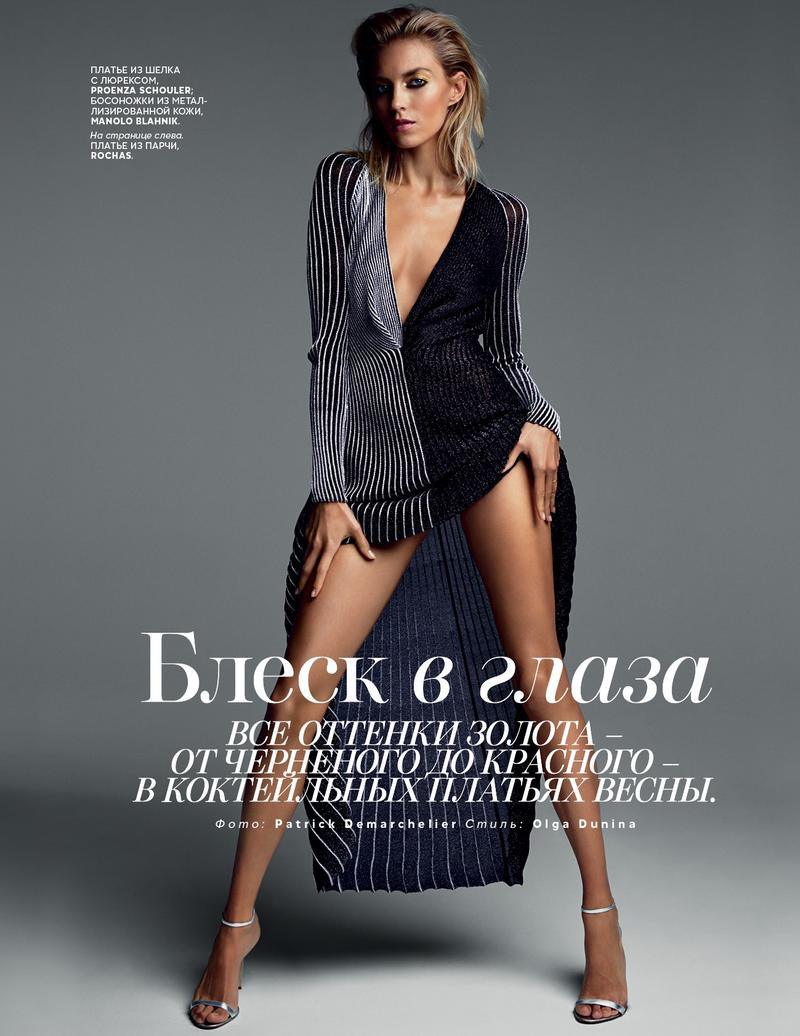 Stylish gracefulness is portrayed through out the striking figure of Anja Rubik in Patrick Demarchelier's story for the March 2014 issue of Vogue Russia.
SEE ALSO: Anja Rubik by Mario Testino for Vogue Germany March 2014
Gold, blacks and silver, supermodel Anja Rubik is working the metallics in the latest issue of Vogue Russia. Sensual dresses in the greatest tastefulness is brought forward by stylist Olga Dunina to take place in front of Patrick Demarchelier's lens. Captured in the iconic photographer's style, Anja is seen posing in a classy and somewhat provocative ways to complement the exquisite dresses.
Embellished with golden eyelids and a distinct black eyeliner created by make-up artist Polly Osmond, miss Rubik is looking fiercer then ever, not to mention the incredible hairdo signed Neil Moodie, which goes hand in hand with Olga's incredible wardrobe choices.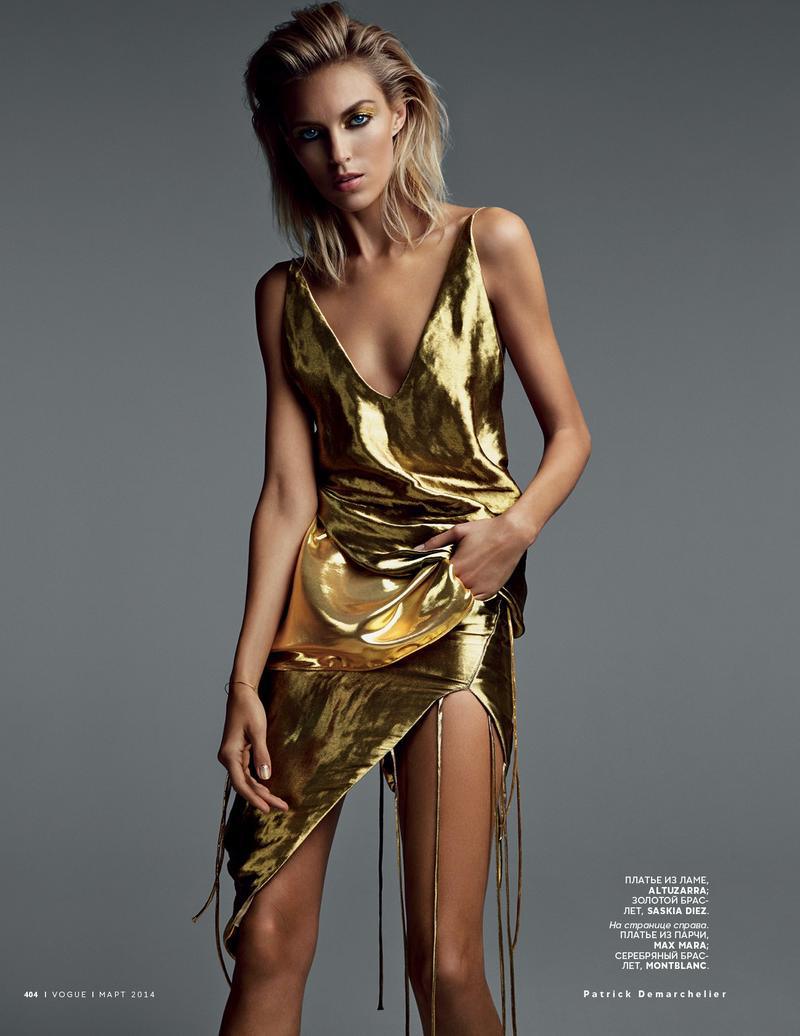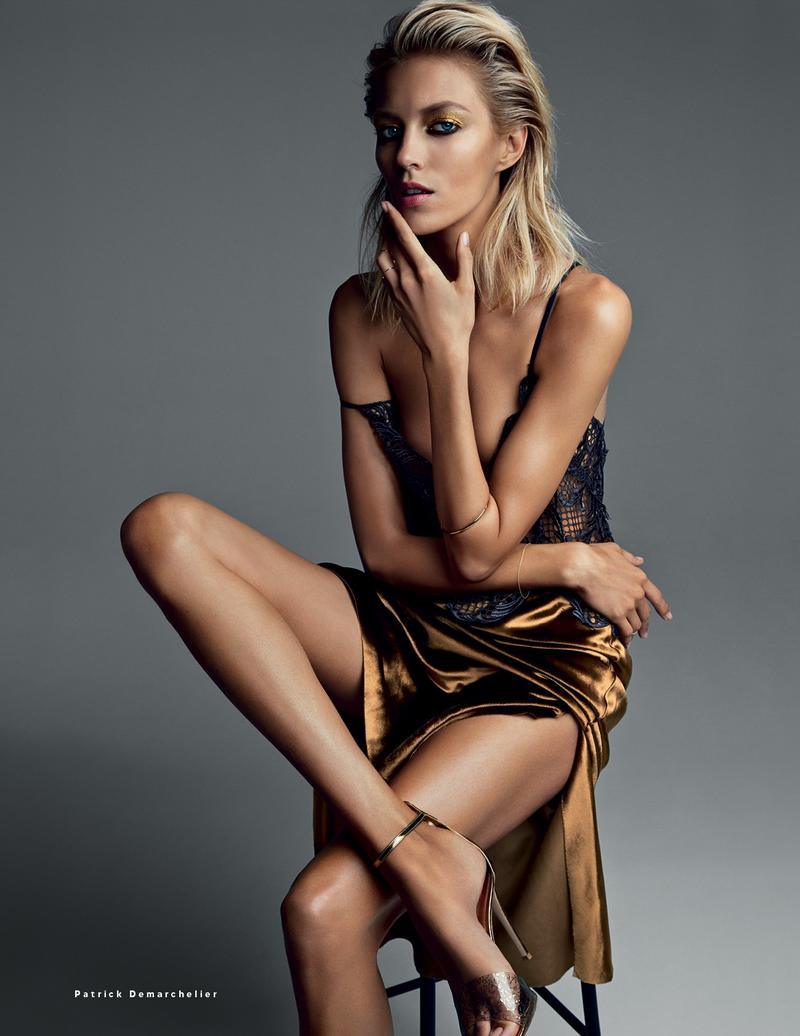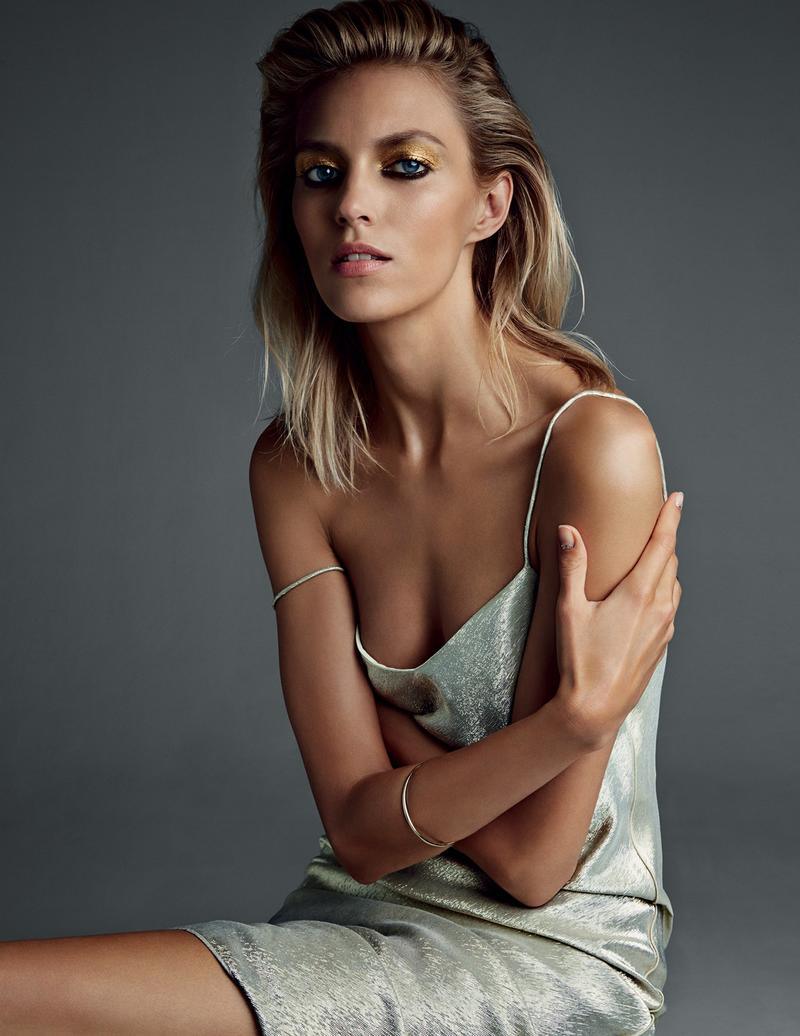 Text by Marija Filipova