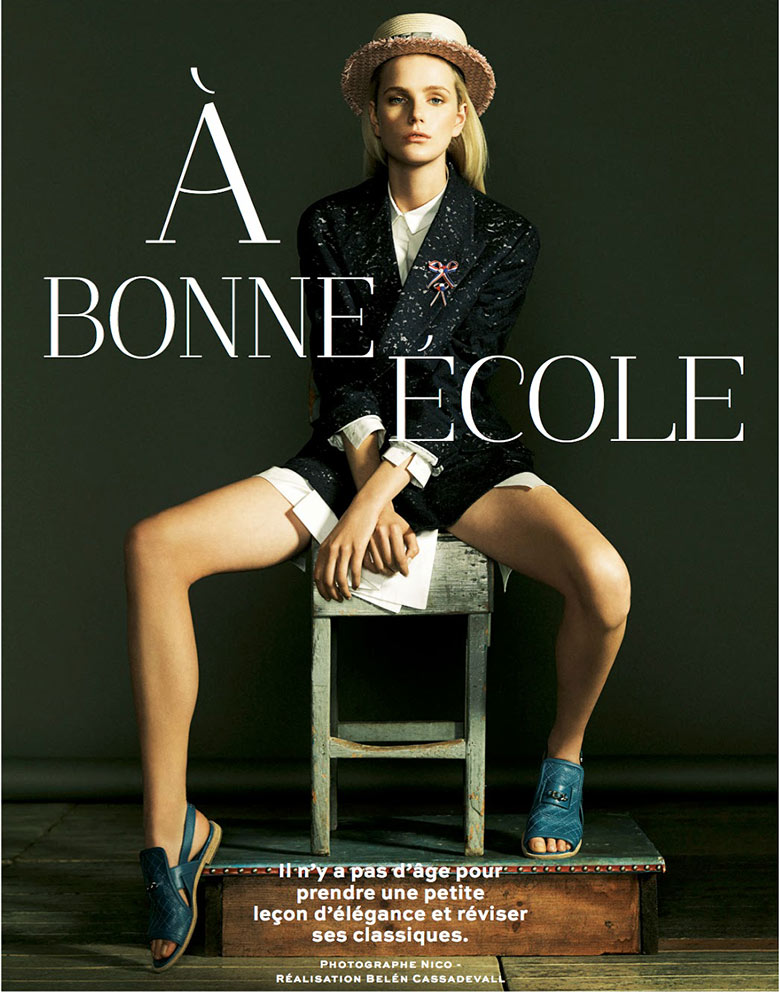 A fashionable schoolgirl is portrayed throughout model Anmari Botha in Nico's caption for the March 2014 issue of Stylist France.
Feminine summer hats, charming playsuits and frilled socks are presented by stylist Belen Casadevall in Nico's Parisian and striking editorial. Anmari Botha is truly embracing the French chicness when posing in the school propped environment and embodies Casadevall's styling flawlessly.
Hair stylist Karim Belghiran has enhanced Botha's natural blonde looks with a straight approach, well fitted for Casadevall's chosen hats, whilst make-up artist Jordi Fontanais has worked with bronzing tones to bring forward Botha's incredible ice blue gaze.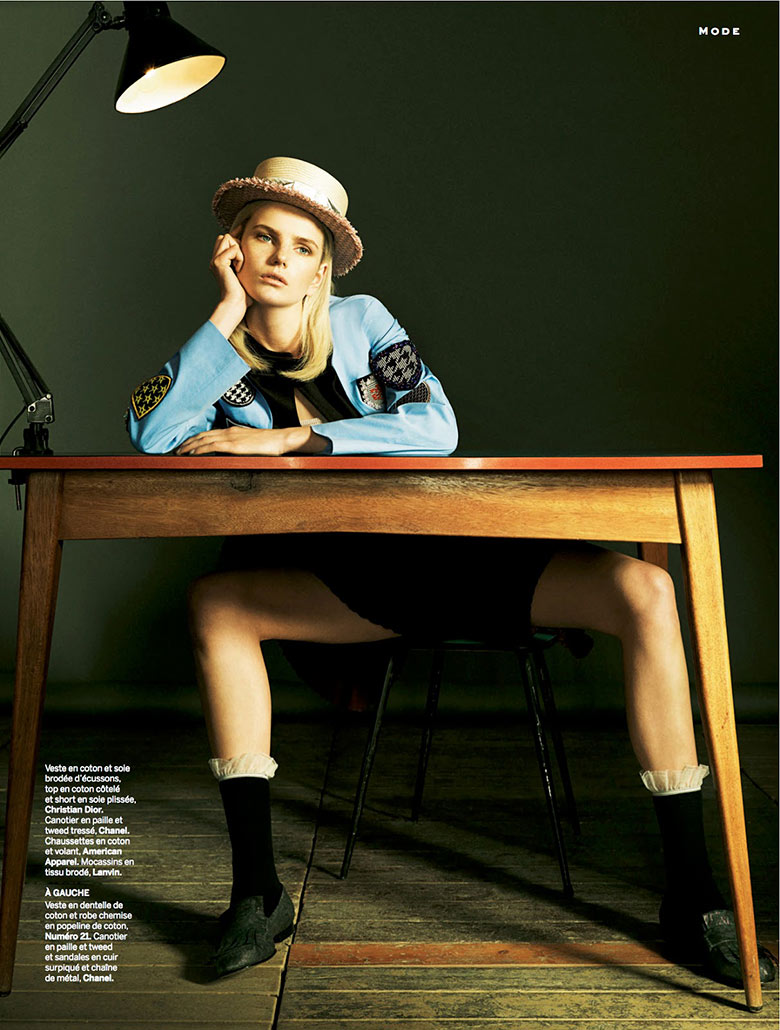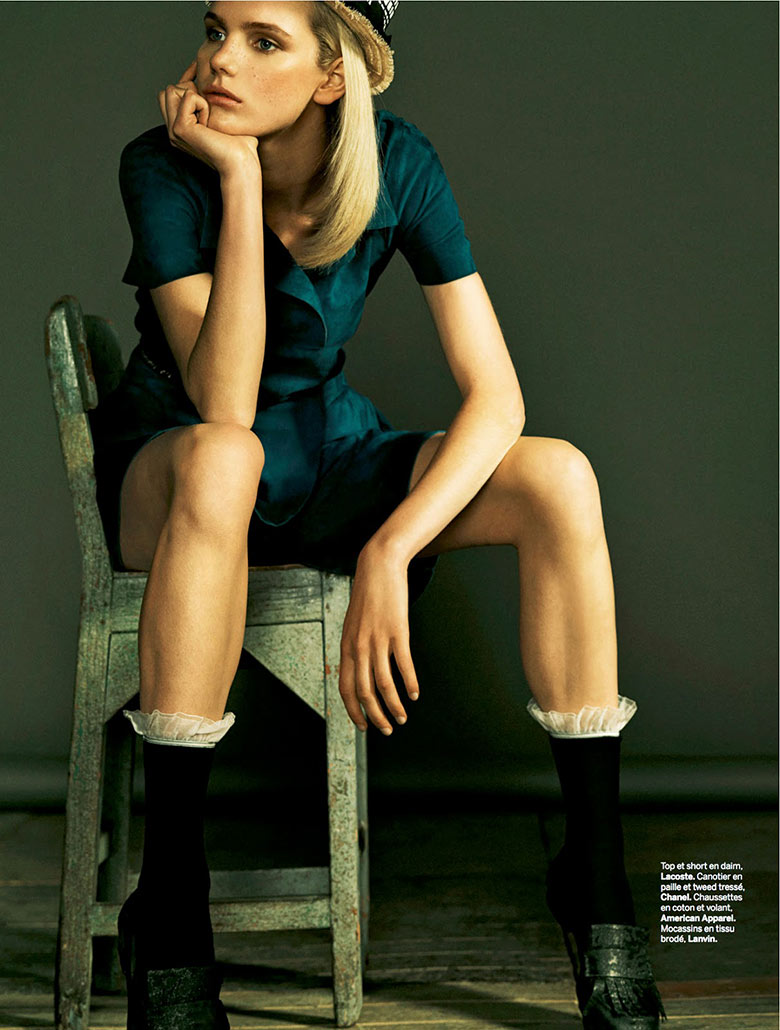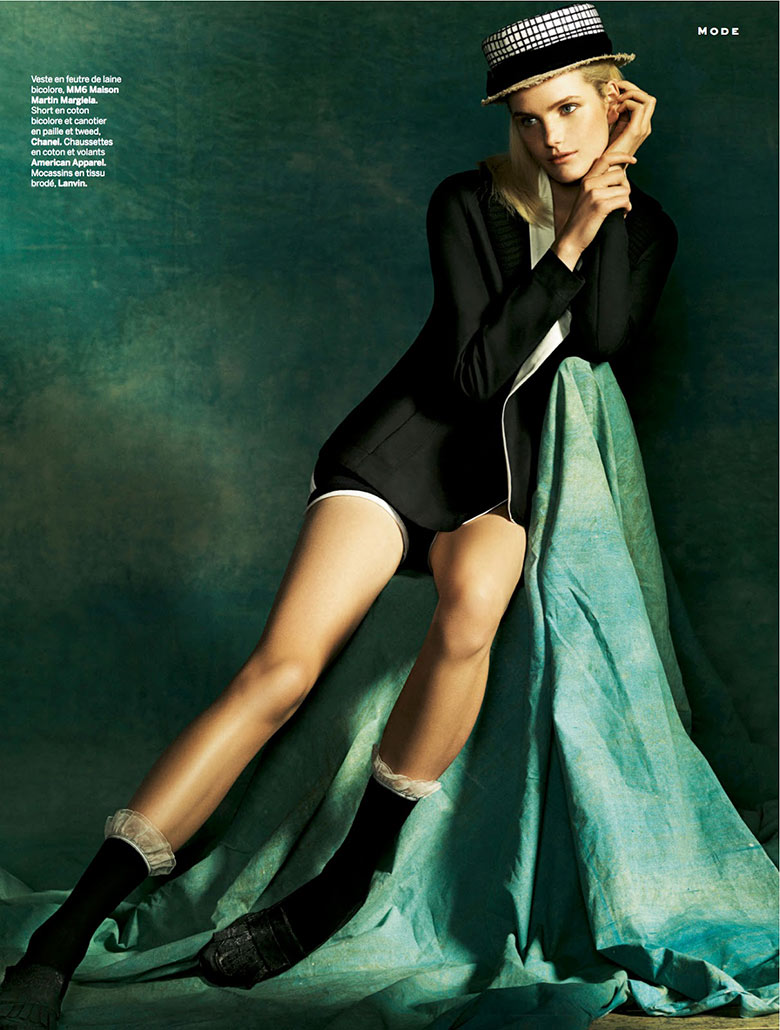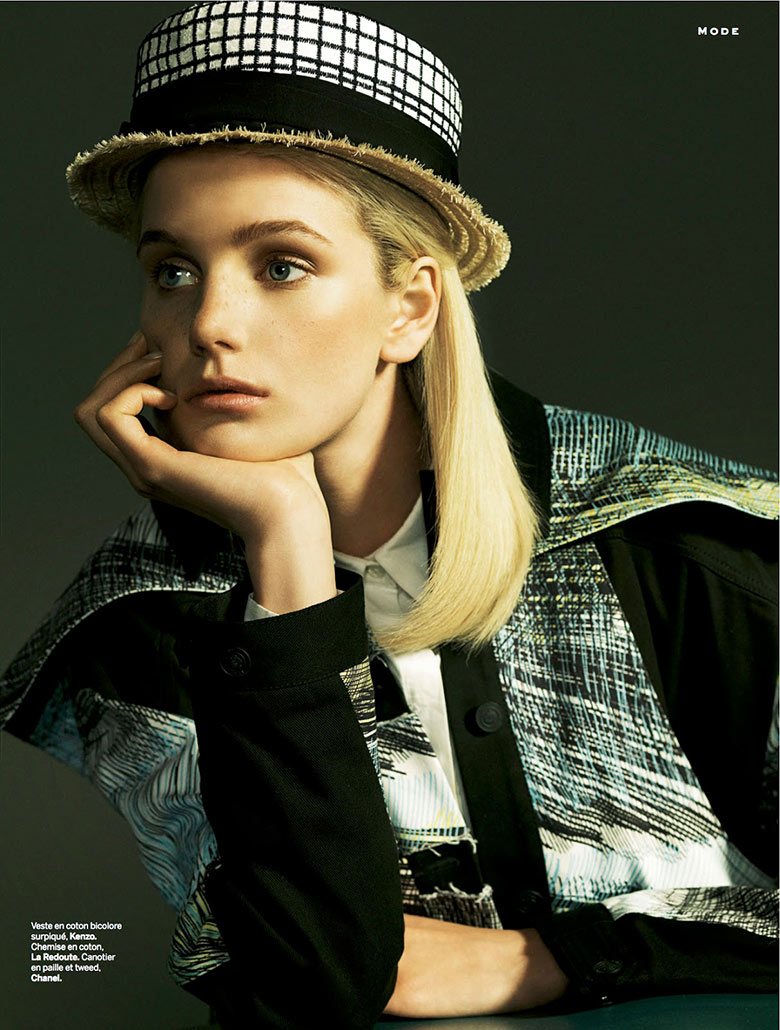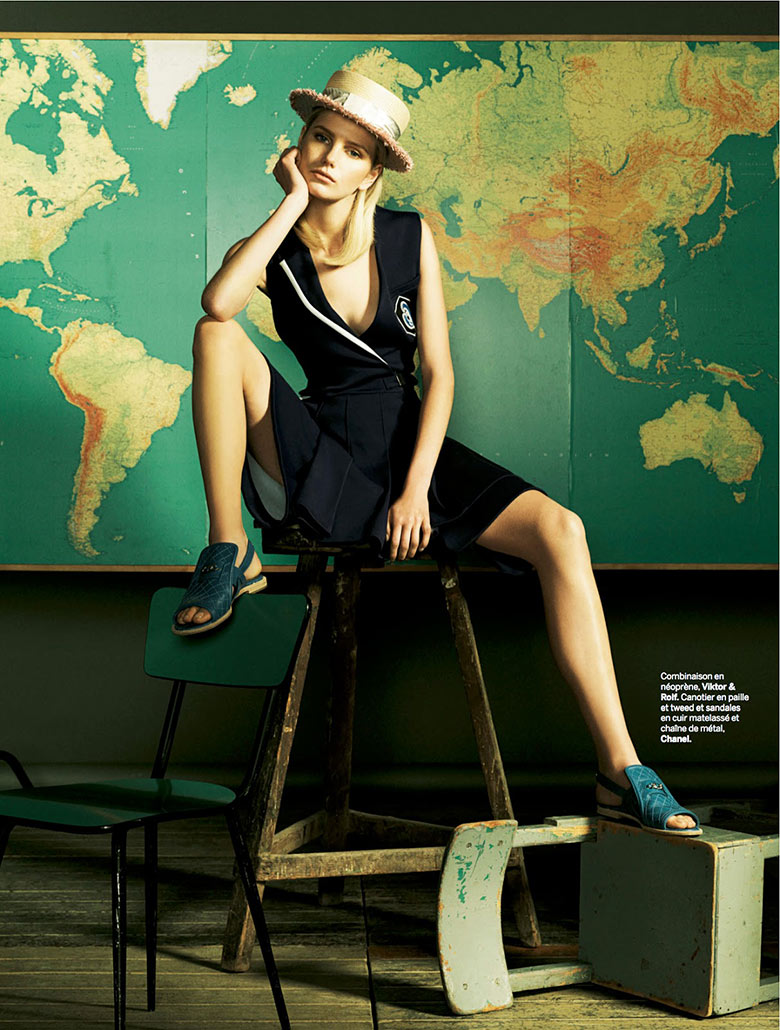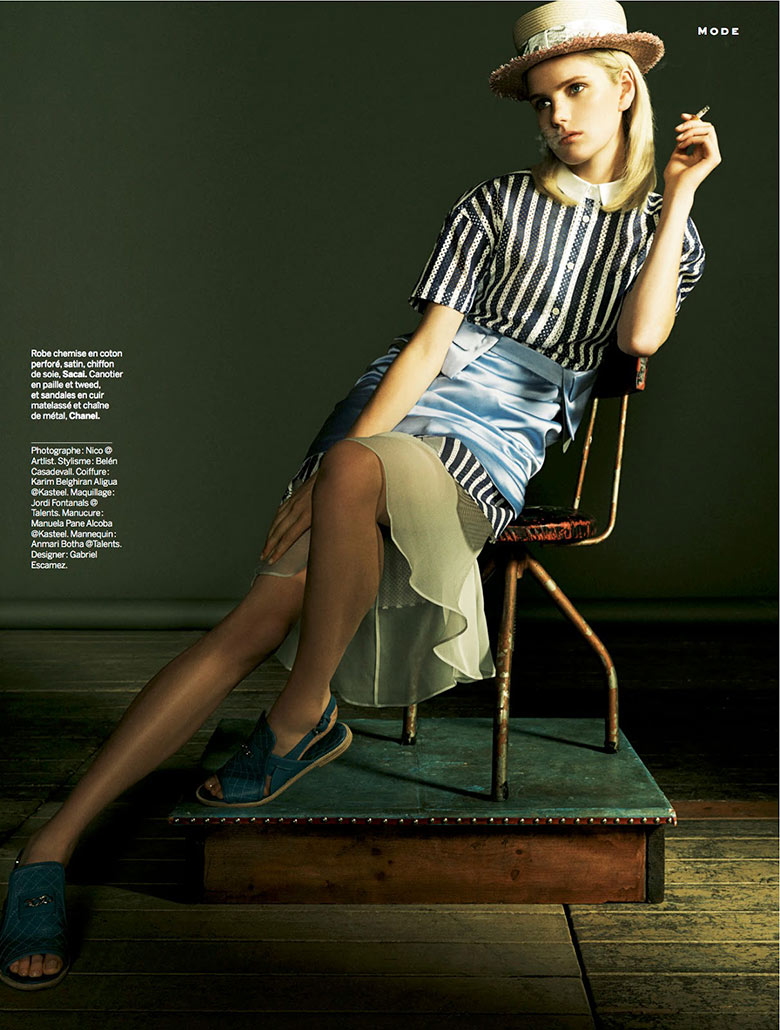 Text by Marija Filipova