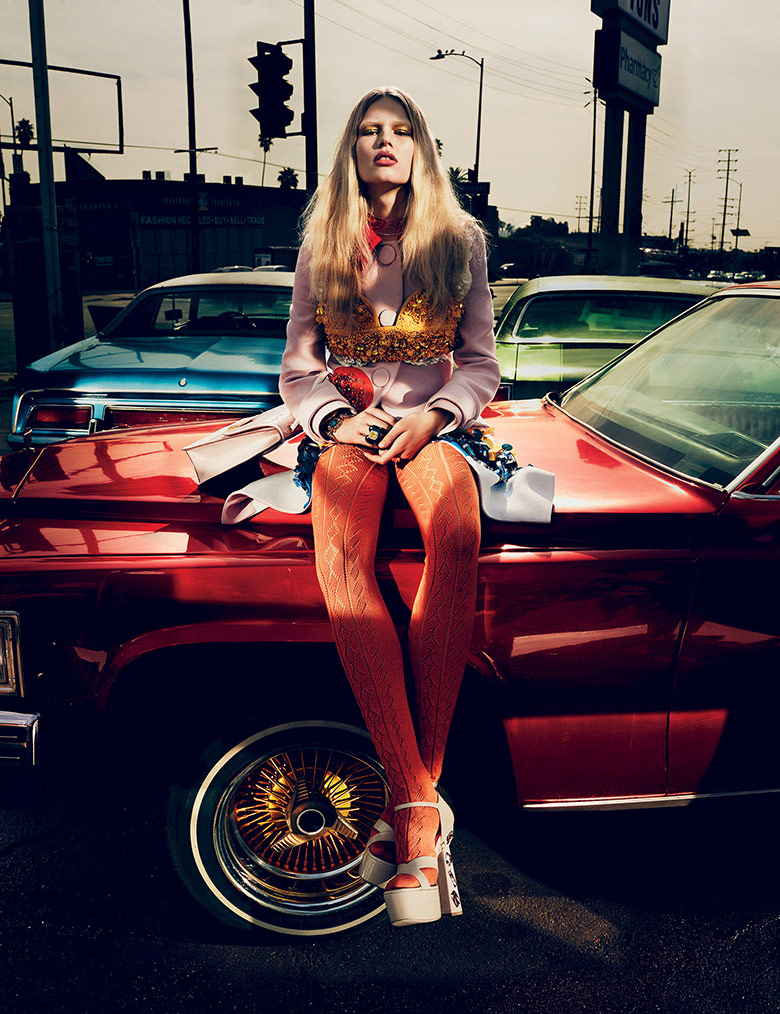 Go on a ride along with Anna Ewers in Mikael Jansson's caption of the March 2014 issue of Interview Magazine.
SEE ALSO: Anna Ewers for Versace Spring/Summer 2014
Stylist Karl Templer has truly brought out an outstanding wardrobe for Anna Ewers to display in the latest issue of Interview. Sparkling dresses, holographic coats, multiple prints and knee length socks in colorful tones are beautifully presented through out Ewers figure.
Captured in a typical American car park featuring retro rides, newcomer Anna is taking on Jansson's theme of softer clothing against harder cars, when modeling for Interview.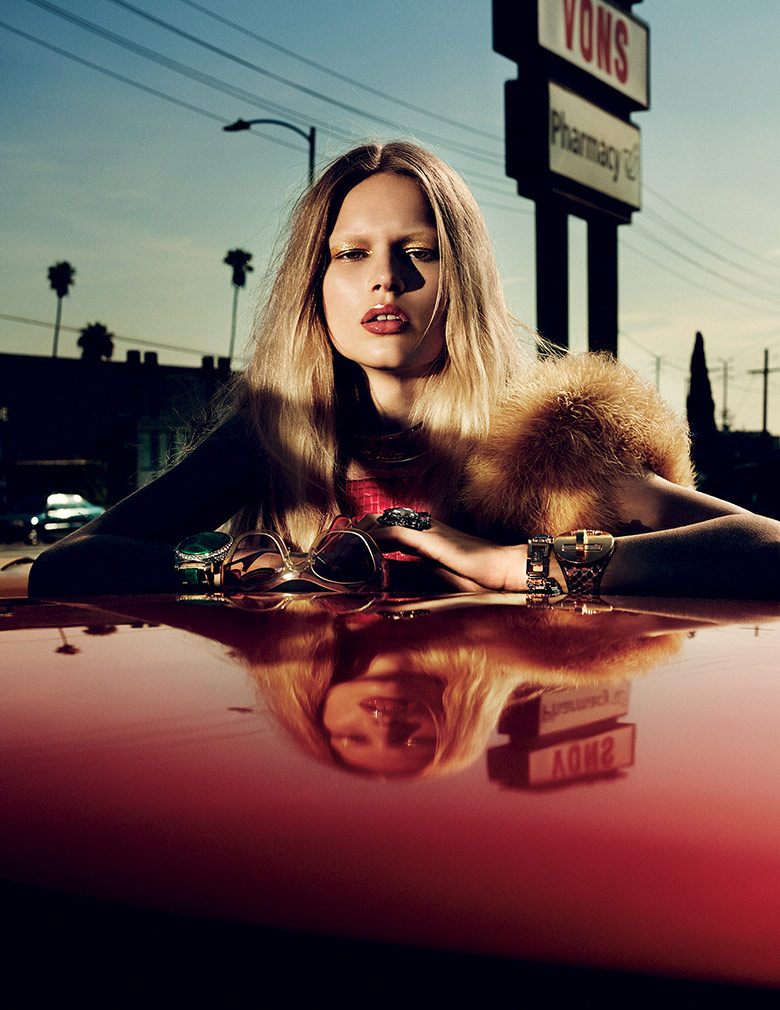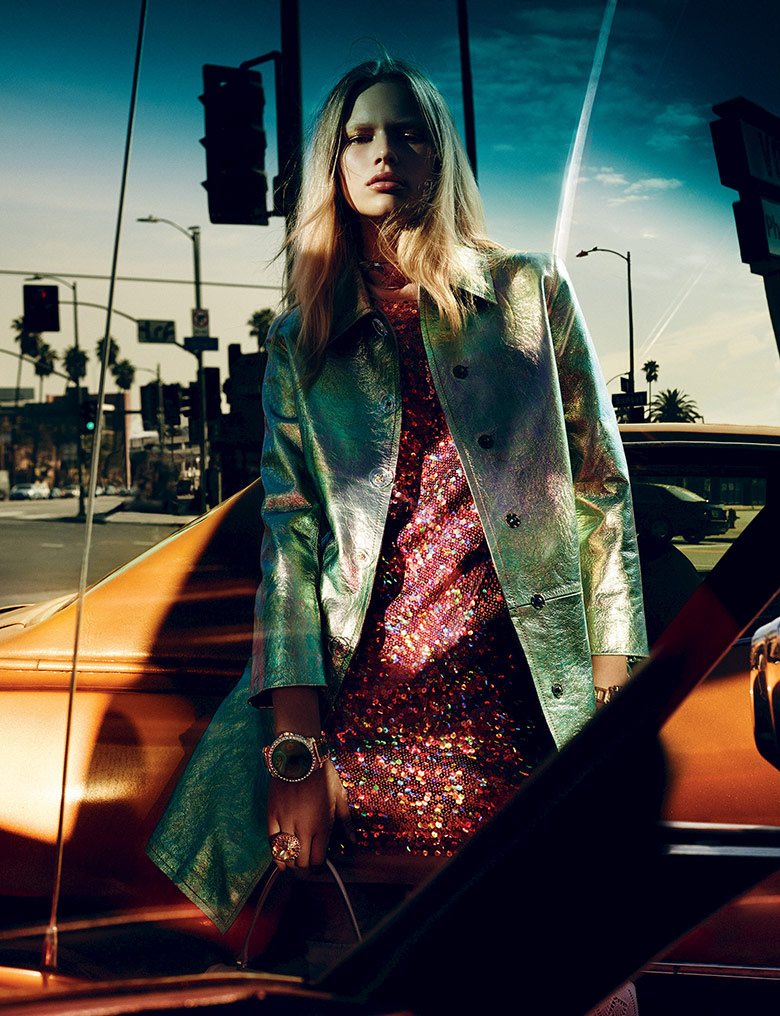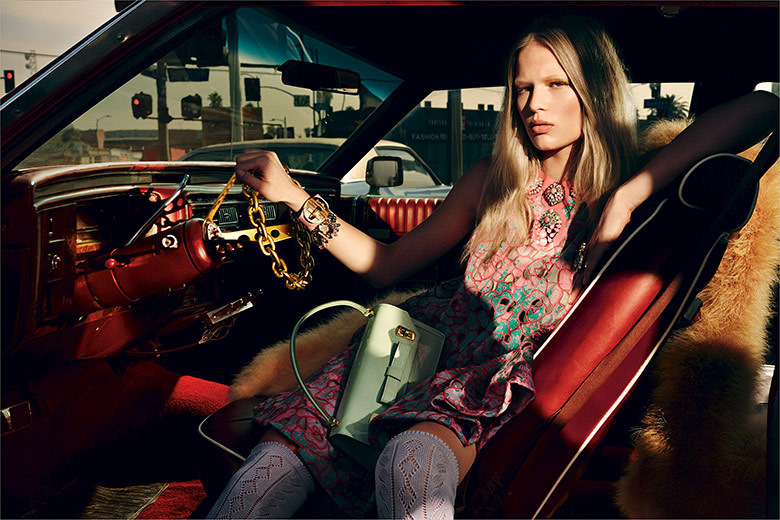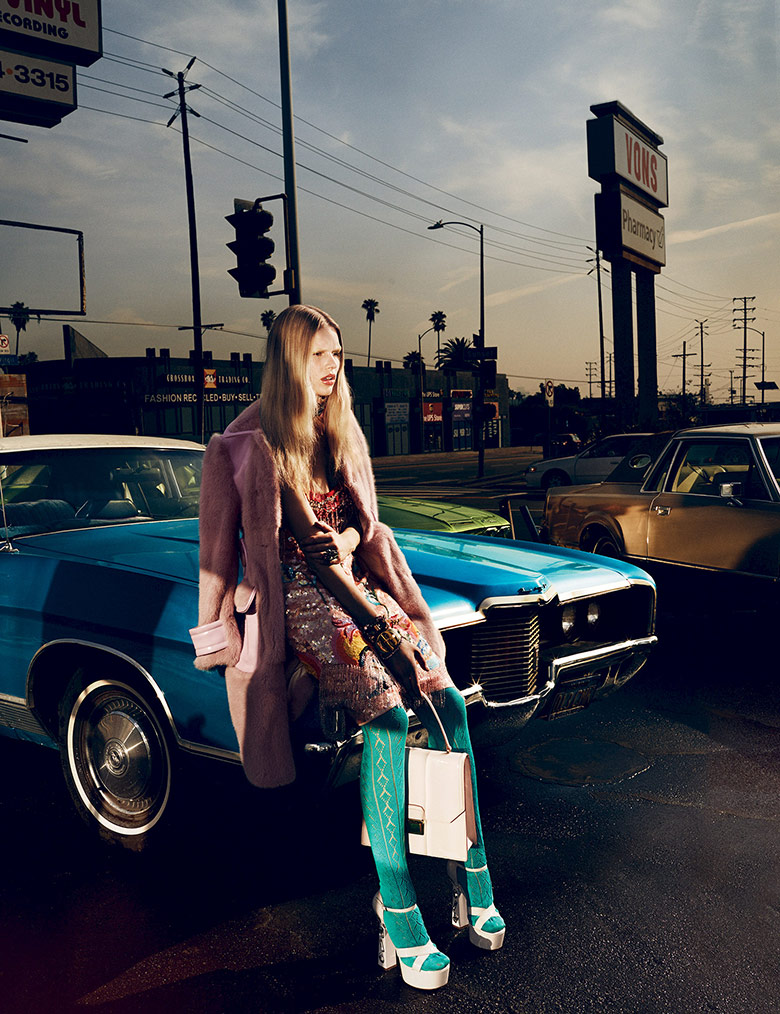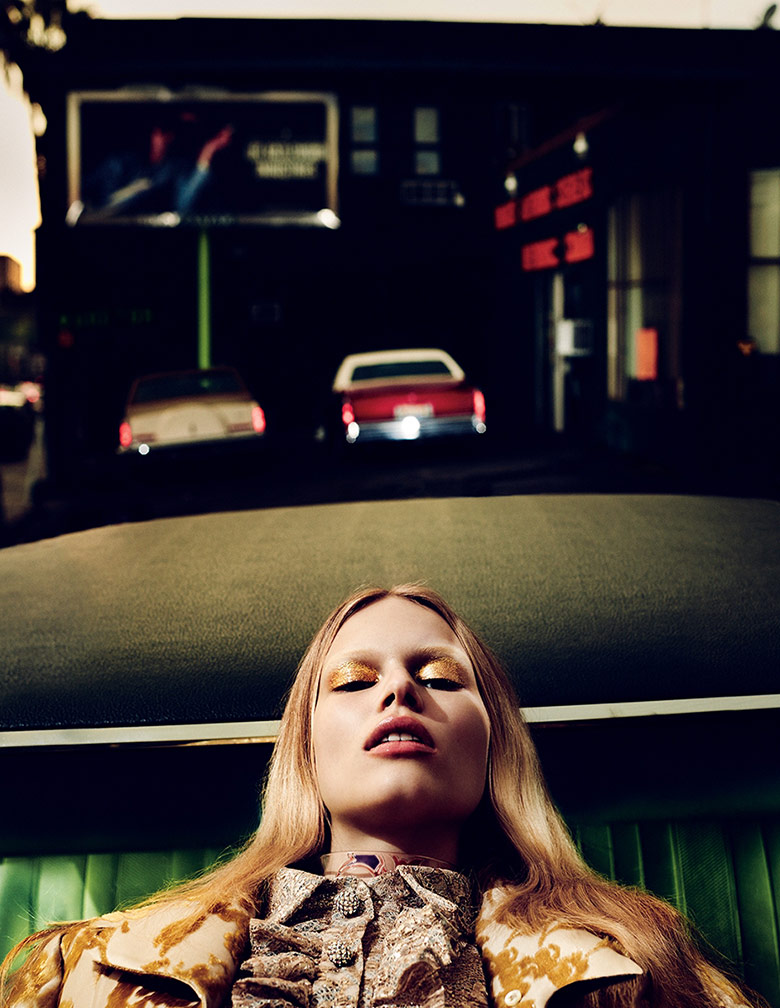 Text by Marija Filipova