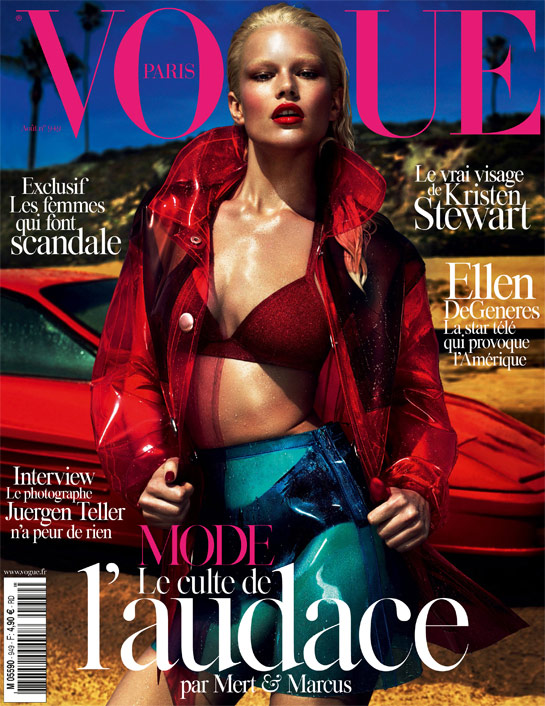 Anna Ewers is captured by photographer duo Mert & Marcus for the cover of Vogue Paris August 2014. Dramatic and feisty, right up Mert & Marcus' alley, the visionaries have framed German hotshot Miss Ewers in front of a fiery red ride whilst rocking a plastic raincoat along with a blue matching skirt over some killer lingerie. The celebrated stylist Emmanuelle Alt has truly embraced the duo's powerful and contemporary approach when putting together Ewers' fierce look for her official cover debut for Vogue Paris. Lensed in the steamy desert, Anna is complimenting the heated surroundings with a captivating expression and fearless attitude, one that Mert & Marcus are experts on delivering.
SEE ALSO: Anna Ewers by Steven Klein for B.Balenciaga Fragrance
Adding the 'I'm out of your league' touch to Ewers' already impeccable looks is make-up artist Yadim and hair stylist Shay Ashual. Together they have graced Anna with a sensual red kisser, heavily shaped cheekbones and a cocky wet-look enhancing Ewers' bold facade.