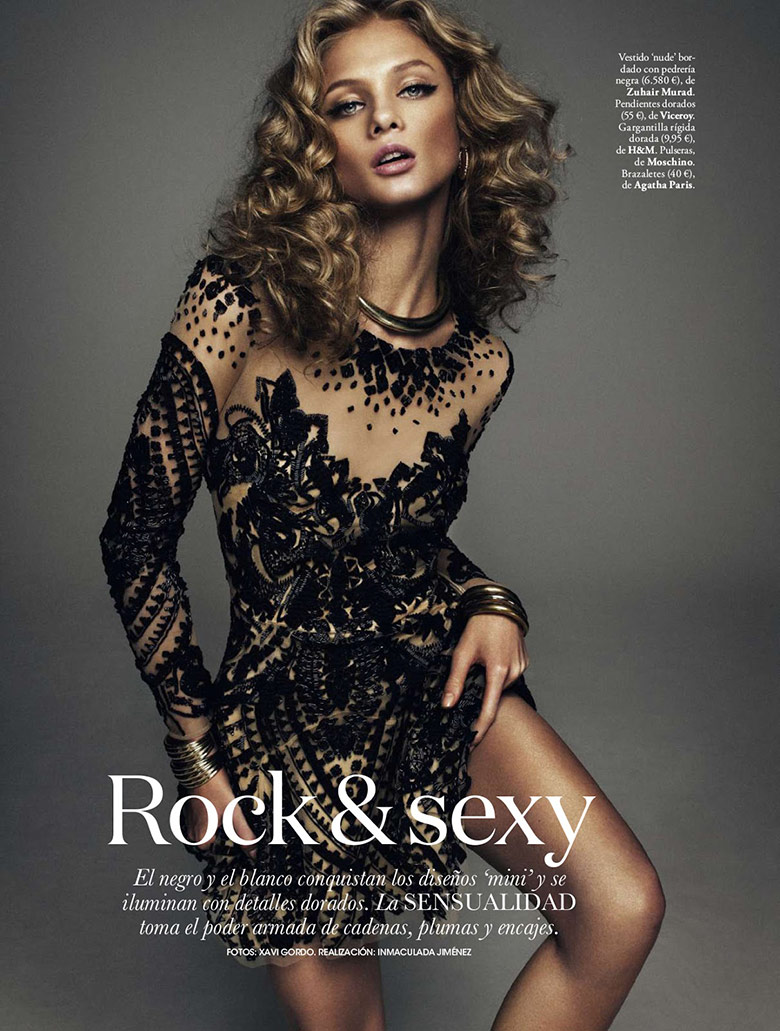 A sexy rock'n'rolla is captured by photographer Xavi Gordo when framing model Anna Selezneva for the March 2014 issue of Elle Spain.
SEE ALSO: Anna Selezneva for Interview Magazine Germany March 2014
The Spanish fashion photographer Xavi Gordo who is known for his seductive and impeccable photographs of some of the industry's most striking women, has this time taken on supermodel Anna Selezneva when lensing for Elle Spain. Graced in exclusive designer pieces from Bottega Veneta, Elie Saab and the extraordinary feathered hat signed Louis Vuitton, Selezneva is flawlessly working stylist Inmaculada Jimenez's perfectly balanced outfits between classic chic and rock n roll.
Make-up artist Vicky Marcos has created a glamorous look for Selezneva, involving a thick eyeliner and generously shaded cheekbones to complement the editorial's sensuality which Xavi Gordo so brilliantly captures.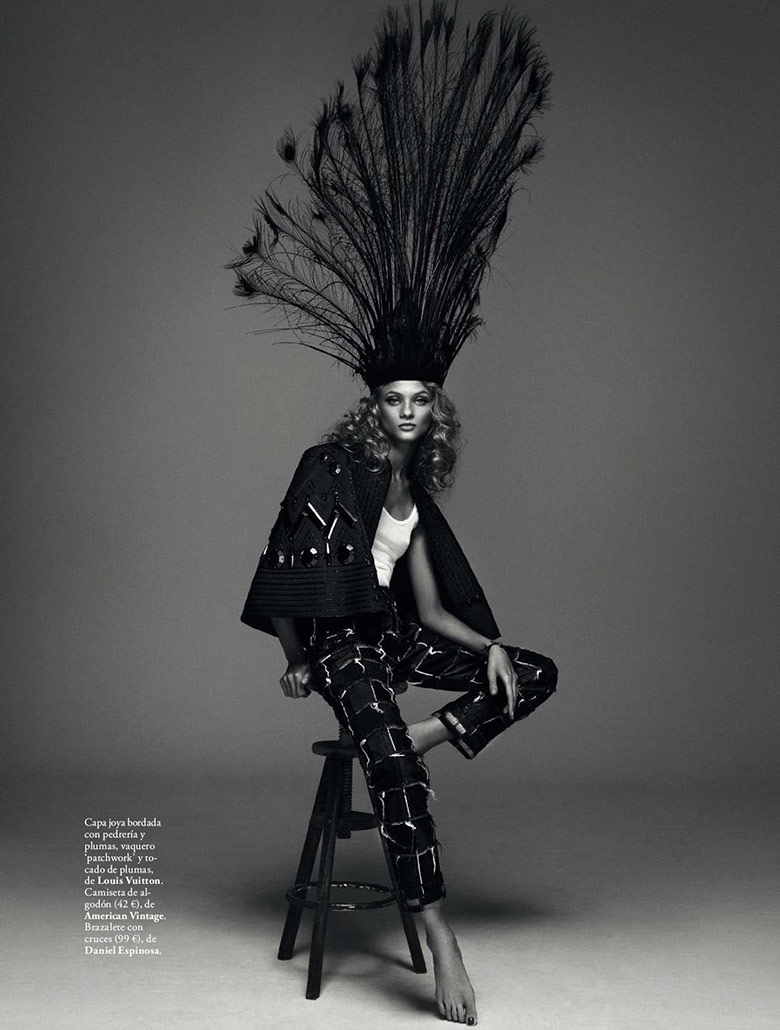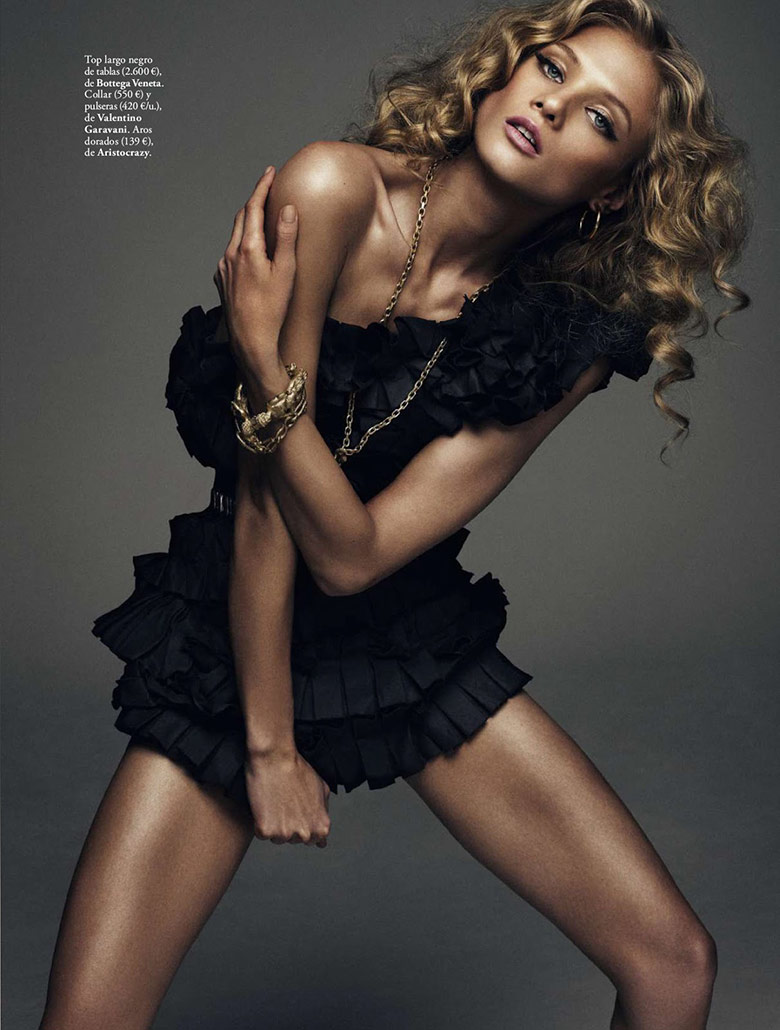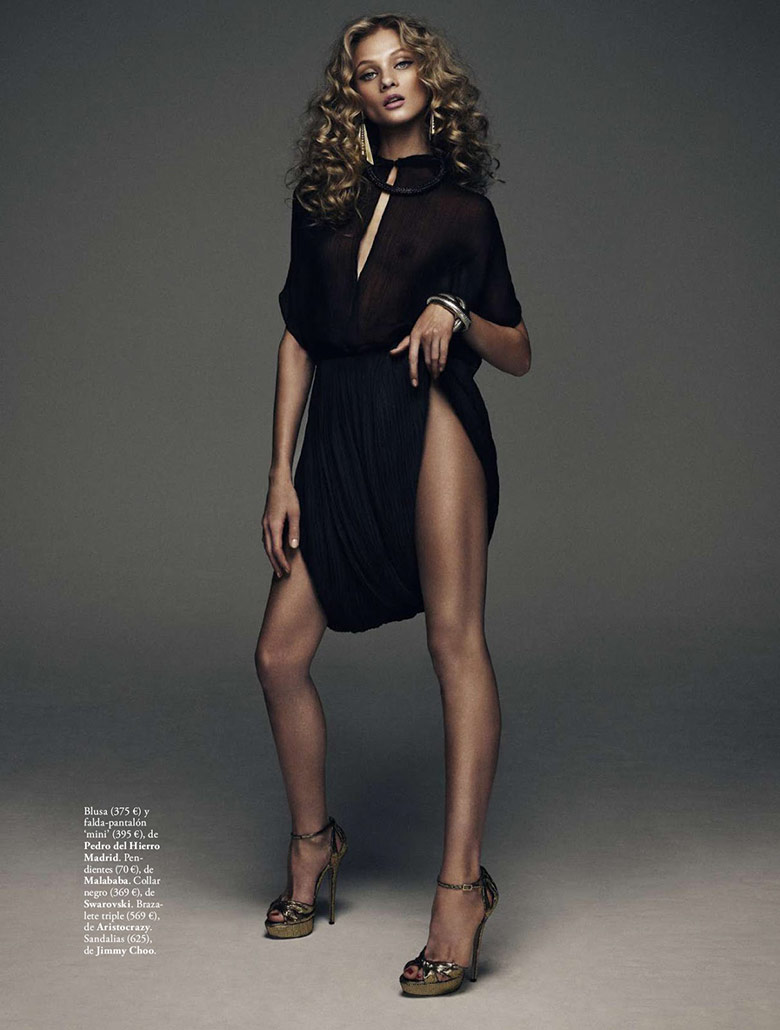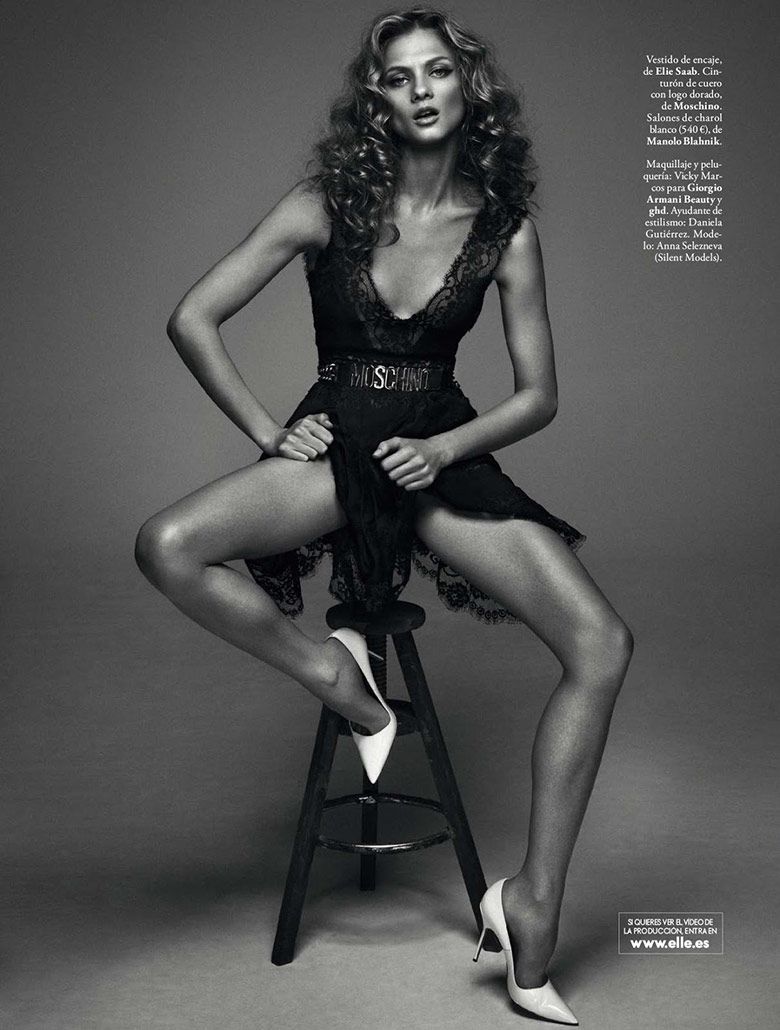 Text by Marija Filipova